Today it is my pleasure to author
Kelly Jamieson
to HJ!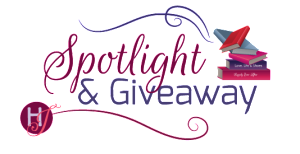 The bestselling author of the Heller Brothers series stirs up a tempting cocktail of fun and seduction as a sexy SEAL-turned-bartender treats a buttoned-up scientist to a wild weekend . . . and a change of heart.
Does tequila make your clothes fall off?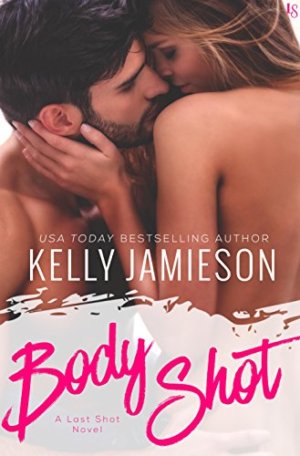 Like the Kenny Chesney song, lots of people blame tequila for making them crazy. For many people, tequila is something you shoot, preceded by a lick of salt and followed by sucking on a wedge of lime. Sometime people just skip the salt and the lime. ☺

I'll admit to doing my share of tequila shots in my life. I always bragged that I never had a hangover when I drank tequila. Now I'm older and wiser I'm not sure how that was possible. I actually do still like tequila, but I've learned to drink it differently.

In Body Shot, Hayden does things she's never done before. She has sex with a man she barely knows. She wonders if the tequila is to blame…and yet she's a scientist. She knows that if you're drinking hard stuff, it doesn't matter what it is – alcohol is alcohol (or to be completely clear, as Hayden in Body Shot would want, ethanol) and it has the same effect on you whether it's scotch, whiskey or tequila. The night Hayden is convinced to get up on the bar and let Beck do a tequila shot off her bare stomach, she can't even blame the tequila because she's barely had a sip of her drink.

We can speculate that by the time you're doing a tequila shot, you've probably imbibed a fair amount of alcohol already. Shots are usually done in a groups setting. Everyone else is doing another shot, so you do too. The party atmosphere can incite people to do things that might not usually do – get up and dance on the bar naked, wake up in a Tijuana whorehouse with no money and no memory of the night before, pick a fight with a two-hundred-fifty pound bouncer, or get married by Elvis in a Vegas wedding chapel.

Tequila is an interesting and complex spirit, with a long history. Some of this is included in Body Shot, when the Conquistadors (which is the name of the tequila bar in the book, but also how I think of Beck, Cade and Marco—three former Navy SEALs who've all conquered huge obstacles in their lives) decided to host tequila nights to bring more customers into their bar. They're all passionate about tequila and sharing its fine properties. Fine tequila should be sipped and savored, not shot.

We learn that tequila comes from the blue agave plant, which takes many years to mature. Like champagne, tequila has Denomination of Origin, meaning that it can only be produced in Mexico. The Aztecs believed tequila was a gift from the gods, one that opened communication between mortal and immortal. (Maybe that's what was going on the night Beck and Hayden first met…) And that stuff with the worm in it? Not tequila…it's mescal. All tequila must be produced using blue agave, whereas a variety of agave plants can be used to make mescal.

Thanks for blogging at HJ!
Giveaway:

Ebook: BODY SHOT by Kelly Jamieson (Gifted via Amazon)
To enter Giveaway: Please complete the Rafflecopter form and Post a comment to this Q:

At the end of Body Shot, Beck shares some of his tequila cocktail creations…do you like tequila? What's your favorite tequila drink?
Book Info:
Former Navy SEAL Beck Whitcomb left a world of privilege to prove he could make his own way. Money, mansions, expensive cars—none of it could heal the loss of his older brother, or buy his parents' love. Now, after using his trust fund to open the Conquistadors tequila bar with his brothers-in-arms, Beck has it all: good friends, fine liquor, and hot hookups. When it comes to women, commitment's not his thing—until he gets a taste of the pretty professor who walks into his bar . . . and winds up in his bed.

Hayden Miles knows all too well that emotional decisions can lead to heartbreak, and nothing screams "bad decision" like a playboy bartender with inked biceps and a wicked smile. Still, their chemistry is off-the-charts explosive—and Hayden knows her chemistry. For once, this good girl longs to let loose. But is she willing to risk the pain to quench her thirst? With the promise of more on the table, Hayden's eager to believe . . . before she misses her shot.


Meet the Author:
Kelly Jamieson is a USA Today bestselling author of over thirty-five romance novels and novellas. She writes the kind of books she loves to read–sexy romance with heat, humor and emotion. Her writing has been described as "emotionally complex", "sweet and satisfying" and "blisteringly sexy". She likes coffee (black), wine (mostly white) and shoes (high!). She also loves watching hockey. She is the author of the popular Heller Brothers Hockey series and the Rule of Three trilogy. Visit her website at www.kellyjamieson.com or contact her at info@kellyjamieson.com.