Today it is my pleasure to Welcome author
Jessica Linden
to HJ!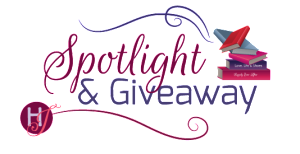 Hi Jessica Linden and welcome to HJ! We're so excited to chat with you about your new release, Bodyguard!

The most eligible bachelor on Capitol Hill has met his match.

Please summarize the book for the readers here: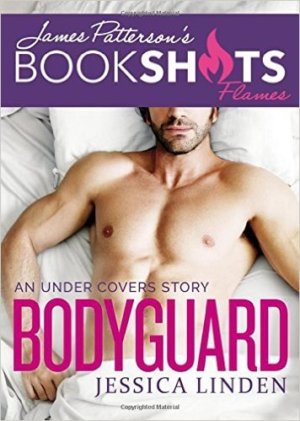 Abbie Whitmore, an agent from an all-female agency, is a little rough around the edges. She is assigned to protect a congressman who represents everything she dislikes—or so she thinks. Jonathan Lassiter is not your typical politician, which Abbie soon learns, making it difficult to keep the professional and personal separate.

Please share the opening lines of this book:
Abbie Whitmore stood at the back of the crowd at the steps of the town hall, easily blending in with the mass of people also dressed in somber dark suits. She wasn't scheduled to arrive until later that evening, but she preferred doing recon in person, instead of just reading a case file.
This was an eye-opening experience.
Please share a few Fun facts about this book…
The Cartwright Agency was inspired by Angelina Jolie's character's agency in Mr. & Mrs. Smith.
The first time I saw Justin Trudeau, Prime Minister of Canada, I thought, "Oh my God, it's Jonathan!" Prime Minister Trudeau is the closest real-life version of my character.
If I had to cast someone as Abbie, I would choose Jessica Chastain.
Please tell us a little about the characters in your book. As you wrote your protagonist was there anything about them that surprised you?
Abbie is totally a kick-ass heroine who not only takes her job seriously, but is also one of the best at it. She's definitely rough around the edges, but her appearance is totally polished. Her affinity for designer stilettos surprised me. As I was writing the manuscript, it kept popping up in unexpected places.
Jonathan Lassiter is a dream—strong in his own right, yet not intimated by a strong-willed woman like Abbie. In fact, he respects Abbie for her strength. It's one of the reasons he falls for her. He also has the tall, dark, and handsome thing going for him!
If your book was optioned for a movie, what scene would you use for the audition of the main characters and why?
It would have to be the scene where Jonathan and Abbie first meet. It's one of my favorites in the book and helps define the characters.
In one swift move, Abbie extended her leg and lodged the base of her shoe on his Adam's apple, the toe and the heel of the shoe straddling his neck. Game over.
"If I wanted you dead, you would be."
Jonathan blinked and swallowed with some difficulty. Though she had to hand it to him—he kept his cool. "Do you mind removing your Louboutin from my jugular?"
Abbie's response was to apply more pressure and narrow her eyes at him.
Then slowly, she lowered her leg.
What do you want people to take away from reading this book?
Mostly I want people to be able to escape from their own worries and troubles for a few hours. If my book can provide that service for my readers, then I did my job as an author.
What are you currently working on? What other releases do you have planned for 2016?
I just finished up the second book in my Fight for Me series, tentatively titled Hold Me Close. I hope it will be released in spring or early summer. Also releasing in spring (May) is Sabotage, the follow-up to Bodyguard. (And trust me, if you fall in love with Jonathan in Bodyguard, he is going to totally sweep you off your feet in Sabotage!)
So I've been a busy girl! (Just the way I like it.) Next on my agenda is the third book in the Fight for Me series.

Thanks for blogging at HJ!
Giveaway:

5 Print copies of BODYGUARD An Under Covers Story by Jessica Linden (US-CAN)
To enter Giveaway: Please complete the Rafflecopter form and Post a comment to this Q:

Abbie's guilty pleasure is her addiction to designer shoes that are impractical for her job. What is your guilty pleasure?
Excerpt from Bodyguard:
Jonathan stood and buttoned his suit coat, waiting until the last staff member closed the door behind them to speak.
"Might I remind you, Miss Whitmore, that you are here posing as my aide. Perhaps your cover would be more believable if you acted like one."
In retrospect, going undercover as his aide was probably not the best plan. Normally she didn't mind fading into the background while on the job, but this man was infuriating and undermining all she was trying to do. Not to mention everything about him pushed her buttons, from his debonair persona to the sexy stubble that peppered his jawline.
"The change of venue presented numerous security threats that I was unable to counter on such short notice. I—"
"I don't think you understand." Jonathan walked around the table to stand across from her, and she had to force herself not to step back. His nearness was intoxicating, but she wouldn't give him the power of knowing how he affected her. "Anyone else who pulled that stunt in the middle of a staff meeting would be fired on the spot."
Abbie's nostrils flared slightly. "Then I guess it's a good thing I'm not your employee."
"Not directly, but you do work for—"
"No. Not for you. With you. I work with you. Or at least I'm trying to. Don't you ever try pulling that superior bullshit." Anger was good. She could deal with anger much better than the other feeling gathering deep inside her belly. "My job here is to keep you alive, and that is more important than anything you have on your political agenda."
He closed the distance between them, standing toe-to-toe with her. "My agenda, as you call it, is to continue to represent these people and promote legislation that keeps them safe."
She knew he was trying to intimidate her, but in her heels she was nearly as tall as he was. Besides, she'd faced down scarier men than him and kicked their asses. A playboy politician was no match for her.
Even though he didn't intimidate her, she wasn't immune to his presence. It lit a fire in her, and it wasn't the slow-burning kind—more like an all-consuming destructive heat. The fact that he made her feel this way only fueled her rage.
"You can't legislate if you're dead," she snarled. "Get that through your head."
She turned on her heel to leave, but she only took one step before he grabbed her wrist, yanking her against him.
His eyes, filled with the heat and hunger of a man who'd spent one too many nights alone on the campaign trail, roamed over her face. This was a man who wasn't used to being told what to do.
She should pull away and put him in his place, but he was like a flame and she a moth. The raw masculinity oozing out of him was magnetic.
He crushed his lips to hers, and for moment, she was paralyzed, not sure if she wanted to give in to the need that was eating away at her or slap him across the face.
When his arm encircled her and his hands slid down to cup her ass, she leaned into him. He took it as a sign and pulled her against him.
I need to get this out of my system was her last coherent thought.
Excerpt. © Reprinted by permission. All rights reserved.

Book Info:
Abbie Whitmore is good at her job. She knows how to protect people, and she's always right–until Congressman Jonathan Lassiter comes along. The presidential hopeful refuses to believe that his politics have put him in danger, yet Abbie's determined to keep him safe. But how can she protect him while she's guarding her heart?
Book Links:

Meet the Author: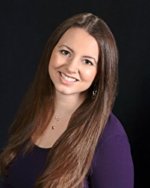 Jessica Linden lives in Virginia with her college-sweetheart husband, two rambunctious sons, and two rowdy but lovable rescue dogs. Since her house is overflowing with testosterone, it's a good thing she has a healthy appreciation for Marvel movies, Nerf guns, and football.
Facebook | Twitter |