Today it is my pleasure to Welcome author
Nicole Flockton
to HJ!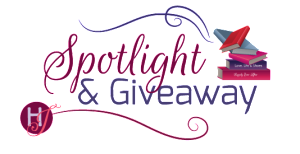 Hi Nicole and welcome to HJ! We're so excited to chat with you about your new release, Bound by Their Love!

Hi HJ! So excited to be back visiting you again.

Please summarize the book a la Twitter style for the readers here: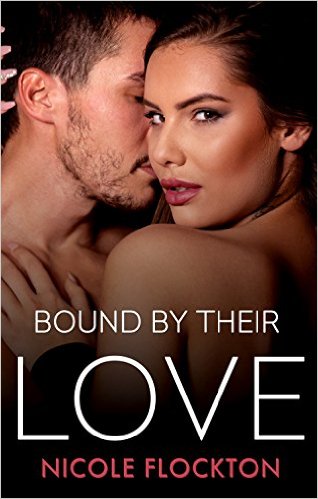 One glance at a pair of sexy heels and the darkness he'd been living in didn't seem so appealing anymore.

Please share your favorite line or quote from this book:
Oh I have two favorite lines. The first one is Greta's reaction when she hear's Jeffrey's voice for the first time:
"That damn voice could lure a nun out of her habit."
This next line is what Greta thinks of her father's protege Graham:
"He slunk into her office, like the slime ball that he was, and sat down. She was surprised he hadn't left a slime trail."
Please share a few FUN facts about this book…
This is the first book I ever wrote to music. I put together a collection of songs that I enjoyed and felt a connection to. I now listen to them whenever I sit down and write. I have them on my iPad iPhone, and Mac.
Even though this song wasn't on my playlist I often thought of the song, "I wear my sunglasses at night", as I wrote Jeffrey's character because he wore glasses.
I came up with the heroine's name so it connected to Jeffery'. You'll have to read the book to find out what I'm talking about 🙂
This book was the quickest book I've ever written. I wrote the whole thing in 26 days.
I always knew Jeffrey was going to have his own book but I had no idea who his heroine would be. Then I was back home in Australia at the Romance Writers of Australia conference and doing a workshop my good friend and new author Donna Allen and I worked up character outlines in this workshop we were doing and I knew I had Jeffrey's heroine.
In the book there's a scene with Greta and a new born baby. In the scene the baby lifts it's arm and taps Greta on the face. My son did that to me minutes after he was born. When I was writing that scene I knew I had to include that precious moment of my son touching me for the first time.

Please tell us a little about the characters in your book. As you wrote your protagonist was there anything about them that surprised you?
Jeffrey is a man of secrets. He has spent the last few years living in seclusion and becoming a world famous jeweler. Women all wanted a custom piece of jewelry from Jeffrey Courteux. He was happy with his life, keeping to himself. That is until a chance encounter and he wondered if he deserved more in his life.
Greta is a very focussed, goal oriented career woman. She's worked hard in her father's firm and even though she's brought in some good accounts it's still not enough for her father. She's out to prove that she has everything her father is looking for in a Vice President of the family firm. Marriage and children aren't even on her radar. She is independent and doesn't want to do long-term. While trying to land the biggest account for the firm, she's thrown off her orderly path and doesn't quite know what to do.

What kind of research did you do for this book?
The most research I did was when I was coming up with my heroine's name. This is the third book in my "Bound" world so I was pretty comfortable in it and know what's going on.

The First kiss…
Her tongue swept over her lower lip. A nervous action and one that seemed out of character with the woman who'd been flirting with him. 'I don't think this is a good idea after all.'

He wanted to sample those lips with the same desire he approached a blank page in a sketchbook. He gave into the need and leaned closer, pausing before taking her ruby red lips with his. 'Thinking is overrated.'

He lightly touched his lips to hers and bit back a groan. She tasted like the sweetest wine. His body fired to life, urging him to deepen the kiss until she was aware of only him. He never acted this way. He never walked up to a woman and kissed her without knowing her name. Something about this woman called to him. But he wasn't looking for long-term. He didn't do long-term.

In the back of his mind he knew they were standing in the middle of a gift shop. It was the most inappropriate place for a PDA. The soft body in his arms tensed, pulling away from him.

'Why did you do that?' she whispered, as her fingers reached up to touch the lips he wanted to taste again.

'I was tempting you to have lunch with me.'
Was there a scene in this book that was harder to write than others?
You know there wasn't a scene that I found difficult to write. This book really did seem to flow-which surprised me. Even now looking through the book to see if I could find a scene all I found were scenes I loved and enjoyed writing. I really do love this book.

If your book was optioned for a movie, what scene would be absolutely crucial to include and why?
I think it's the scene where Jeffrey, Luciano and Nick – my three heroes in this series are having lunch together. In so many movies we see heroines having dinners or lunches or drinks with their girlfriends. I like showing that the boys can have some good times together too.
So, Jeff,' Luc drawled. 'To what do we owe this unexpected lunch invitation?'

Jeffrey shrugged, having known the minute he issued the invitation to Nick and Luc he'd be asked questions. 'I was in town and thought we should catch up.'

Nick sat back, folded his arms and looked at him. Jeffrey withstood the scrutiny, raising his eyebrow when the silence lengthened. 'You going all girlie on us again, Jeff?'

Jeffrey laughed at the reference to their past conversation. 'Well, it worked for you, didn't it? You and Pamela are together now, aren't you?'

'True. But seriously, Jeff, you've spent the last God knows how many years secreted away up in Broome and this is what,' Nick looked over at Luc, 'your second trip in as many weeks to Perth?'

'The first trip wasn't exactly by choice. Luc made me come.'

'Seems I must have done you a favour,' Luc said with a wry grin. 'I'm assuming the reason for this trip is because of a certain advertising executive who just spent the last week and half with you?'

He should've been prepared for the question. It wasn't like he could hide anything from his two friends. He'd done a pretty good job at hiding away. Keeping the circumstances of his return after his accident quiet.

The time had come to lay everything out on the table with his friends. 'Yes. Greta is a major reason for me being here.'

'I thought as much,' Luc replied smugly. 'I knew something was going on between you two at that first meeting. Nothing gets past me.'

Nick rolled his eyes. 'Do I need to call Jasmine to get your ego under control, Luciano?'

At the mention of his wife's name, Luc's smile widened. Jeffrey didn't think the threat was all that scary for Luc.
What do you want people to take away from reading this book?
That taking a risk can really pay off. That what you thought was comfortable may actually be holding you back. Also that it's okay to change your mind from what you thought you wanted and needed in life.

What are you currently working on? What other releases do you have planned for 2015?
I'm currently working on the second book in a three book series with two other authors. Sweet Texas Fire should be out Spring 2016.
I'm also working on a story for an anthology which is releasing early next year. My heroine, Lily, likes to make lists for everything!
As far as any more releases for this year, that's up in the air as I'm waiting to hear about a novel I have on submission.
Thanks for blogging at HJ!
Giveaway:

Two lucky commenters will win an e-copy of Bound by Her Ring the first book in this series and an e-copy of The Victor the first book in my The Freemasons series.
To enter Giveaway: Please complete the Rafflecopter form and Post a comment to this Q:

The holiday season is almost upon us. What is your favorite holiday beverage? Hot or cold. Alcoholic or Non-Alcoholic.
Excerpt from Bound by Their Love:
Jeff stepped out into the sunshine and contemplated where to go next. He could get into his car and drive back home, but the thought of being alone didn't appeal. Instead he headed toward the jetty that cut a path between the middle of the oyster farm. Maybe a walk would clear his head.

He looked up as he reached it. Standing about a third of the way down the jetty was Greta. She was leaning out over the railing, as if trying to see the magic of a pearl being formed below the surface.

There had to be a reason for him to keep crossing paths with her. This time he wouldn't be a jerk. This time he wouldn't shut down on her. This time he wouldn't let her go.

Jeff walked toward her slowly, thoughts of what he was going to say flowing through his mind.

'Hi,' he said softly. A need to reach out and touch her dark hair, twirl the strands around his fingers to see if it was as soft and silky as it looked, nearly overwhelmed him.

She turned to face him. With her sunglasses on he couldn't see what was going on behind her eyes. Now he knew how annoying it was for her when he put the glasses. 'What do you want?'

A chuckle escaped him at her response. Jeff didn't need to see her eyes. He knew they'd be firing sparks at him. Her reaction was exactly as he expected it to be. No way would she be excited to see him again.

'I want to apologise for how I acted earlier. I'm sorry, Greta.'

'Thanks,' she nodded and turned back to look out over the ocean. A soft breeze blew, lifting the strands, tempting him to give into his earlier impulse to touch them.

'Can we start over?'

'What would be the point? I'm leaving in a day or two. I don't need the complication in my life right now.'

Jeff took a couple of steps forward, until he was standing next to her. The wind, it seemed, knew what he wanted and blew a skein of her hair into his face. He softly looped it around his fingers. Just as he'd thought, it was soft and the subtle fragrance of flowers wafted up to him. He wanted to lean closer, until his mouth was touching her sweet skin.

'I don't need complications in my life either.' Somehow he'd closed the distance and was so near her neck. Her scent was intoxicating. He wanted to nuzzle and nip the curve where her neck met her shoulders, hear her gasp, soothe with his tongue. 'I don't know what's happening, Greta, but I don't think I can let you leave without having you.'

Not waiting for a response from her, Jeff slipped his arms around her so she was encircled in his arms. Keeping one arm anchored around her back, he lifted his glasses, exposing his eyes to her. Letting her see the desire he knew was flaring through him at that moment.

He hadn't been lying when he told her he didn't know what was happening. Feelings of desire so strong were taking control of him, making him throw his normal cautious approach toward women out the window. All he knew was he needed and wanted her.

'I want you, Greta, like I've never wanted another woman in my life. Let me have you, even if only for today.'

She manoeuvred her arms from his hold and placed one hand on his chest. He expected her to push him away. He would be disappointed but would accept her decision. Instead she scrunched his shirt in her hands and tugged him closer, until it would be impossible to slide a piece of tissue paper between them.

'This is insane,' she whispered, as she lifted her own sunglasses with her free hand. Her hazel eyes blazed with desire. The golden flecks within their depths danced in the sunlight. There was also confusion in their depths. He could appreciate that and he knew he needed to reassure her that everything would be all right.

'I know and I don't claim to understand it. I do know that if I don't take this chance, I'll always wonder "what if",' he paused. 'I live with enough "what ifs" to not want to add another one.'
Excerpts. © Reprinted by permission. All rights reserved.

Book Info:
From Nicole Flockton comes the intense, emotional conclusion of her best-selling Bound trilogy…
Reclusive, exclusive, and world renowned, Jeffrey Courteux might get a lot of attention for his exquisite jewellery, but he keeps his personal life under tight wraps. His solitary life fuels his creativity and keeps him sane, and he's not willing to give it up – until a pair of sexy legs in killer heels makes hiding away less appealing than it used to be…
Smart, driven, and ambitious, Greta Adamas knows she's the only suitable candidate for Vice-President of her family's advertising firm. Landing the Jeffrey Courteaux account for his new line of jewellery will only catapult her to the upper echelons of the advertising world, and nothing will keep her from achieving her dreams – not even the overwhelmingly attractive designer who won't leave her thoughts…
Mixing business with pleasure is always a potent cocktail, but one with consequences. What happens when two people who know what they want suddenly want something completely different – and completely out of their reach?
Meet the Author: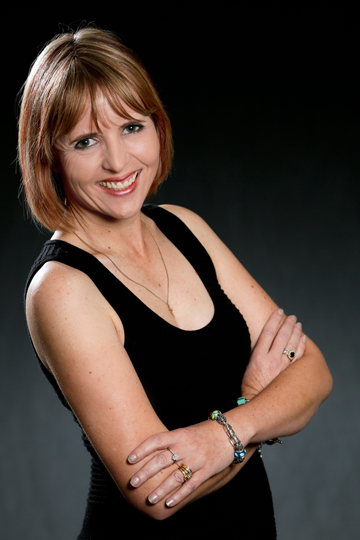 Bestselling author Nicole Flockton writes sexy contemporary romances, seducing you one kiss at a time as you turn the pages. Nicole likes nothing better than taking characters and creating unique situations where they fight to find their true love.
On her first school report her teacher noted "Nicole likes to tell her own stories". It wasn't until after the birth of her first child and after having fun on a romance community forum that she finally decided to take the plunge and write a book.
Apart from writing Nicole is busy looking after her very own hero – her wonderfully supportive husband, and two fabulous kids. She also enjoys watching sports and, of course, reading.
Website | Facebook | Twitter |