Today it is my pleasure to Welcome author
Sharon Cullen
to HJ!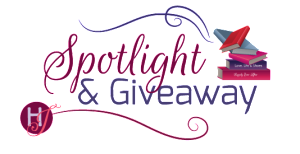 Hi Sharon and welcome to HJ! We're so excited to chat with you about your new release, Bound to a Spy!
Please summarize the book for the readers here: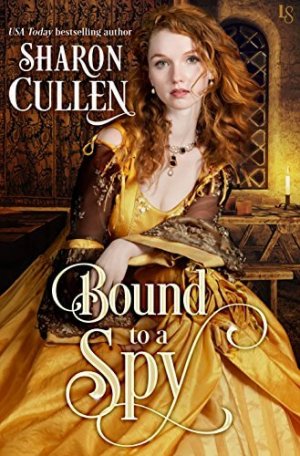 Rose Turner is more accustomed to wearing breeches and throwing knives so she's a little out of her element in Queen Mary's Scottish court. It's not until she overhears a plot to kill the king, and is suddenly thrust into the arms of English spy, Will Sheffield, that things get really interesting.

Please share the opening lines of this book:
"So, we are in agreement."
"I see no other way."
"Divorce is out of the question."
Please share a few Fun facts about this book…
Rose's first name was originally Katherine and she was referred to as Kate. It wasn't until I realized that Kate and Will were already taken in real English life that I changed Kate to Rose
The plot of each book centers around a real life incident in Queen Mary's life
For the life of me I couldn't remember Will's horse's name while writing this book so I had to write it on a post-it and keep it next to my computer.
Please tell us a little about the characters in your book. As you wrote your protagonist was there anything about them that surprised you?
I love writing feisty heroines so Rose was a fun one to write for me. She's out of her element, more tomboy than girl, but she's also insecure. Will is more of an introvert, which is a good offset to Rose, but getting him to open up to Rose took some patience from both Rose and me. He was very reluctant to let either of us into his mind.
Lord Lysle was an interesting man to write. He's obviously evil but I also had to make him somewhat palatable for Rose so I made him the man her mother would have wanted for Rose, and everything Rose did not want in a man. The age old, love vs security.
I won't give too much away, but the final scenes between Rose and Lysle were my favorite to write because you finally get to see their true characters.
If your book was optioned for a movie, what scene would you use for the audition of the main characters and why?
There is a scene where Will take Rose to the palace hothouse. I like this scene for many reasons, but mostly because it shows the burgeoning love between the two. And the backdrop is just perfect for the both of them:
"I have something I want to show you."
She pulled back, looking guarded.
"It's nothing terrible. I think you'll like it." He took her hand off his arm and held it in his to pull her along, as excited as a schoolboy. "I discovered this the other day and thought of you immediately."
"What is it?" she asked breathlessly.
"You'll have to wait to see."
The building loomed in front of them, the hundreds of tiny glass windows lit from the inside.
Rose gasped. "Is this . . ."
"It is."
He opened the door and they stepped inside a humid, tropical paradise that immediately warmed his chilled cheeks.
Openmouthed, Rose let go of his hand and turned in a circle. "Will," she whispered into the hushed atmosphere of hundreds and hundreds of flowering plants.
They were in the palace's hothouse where the winter flowers and vegetation grew. It was near to bursting right now with all the flora and fauna that had been imported for the baptism. There were roses, carnations, morning glories, daffodils and others that he'd never seen before and couldn't name. It was a wonderland of foliage and a welcome relief from what seemed like an unrelentingly cold winter.
Rose nearly skipped down the aisle, bending with her hands clasped behind her to sniff a flower here and there.
"Oh, Will, this is magnificent. Thank you for bringing me here."
He shrugged, suddenly embarrassed. He followed in silence as she oohed and ahhed at the various plants, naming a few that he didn't know.
"Are we permitted to be in here?" she asked in a hushed voice, as if the flowers were listening.
"I don't see why not. The door was unlocked."
"How did you find this place?"
He hesitated, unable to tell her that he had been searching the area for hidden exits or hiding places and stumbled across it. "I found it while out walking the other day."
"It's . . ." She turned in another circle. "There are no words to describe it."
"It's a small patch of spring in the middle of winter."
"Yes." She nodded. "That is exactly right."
She looked up at him with glowing eyes, her lips parted in excitement and wonder, her skin flushed. Unconsciously he took a half step toward her and took her warmed cheeks in his still cold hands and kissed her.
Rose let out a small sound and melted into him, falling into their kiss and inciting his blood.
She wrapped her arms around him and pressed herself against him. What she lacked in finesse she made up for in exuberance. He tried to keep his suddenly enflamed cock away from her but Rose pressed against him, then gasped and pulled away to look at him wide eyed.
He skimmed his fingers down her soft cheek. "It's a natural reaction. Nothing to fear."
Her gaze softened and she leaned forward. "Kiss me again."
He groaned, unable to deny her, and swept his tongue inside her mouth. She opened eagerly, matching the thrust of his tongue in kind.
He melted beneath her touch, lost in her scent and the feel of her. He wanted all of her right now. Right here.
He couldn't think of a better place to deflower his Rose.
But he'd told her not to fear him and he would be the worst sort of cad taking her here.
He backed up, pulling her with him, until his rear end hit the wooden edge of a shelf that held red and white roses. How appropriate.
He drew her hips into the V of his legs, nestling her right there into his cock without breaking their kiss.
Damn but that felt good.
"Rose," he whispered.
She pulled back to put her small hands on his cheeks and look deep into his eyes. "I want this," she said.
What do you want people to take away from reading this book?
-I want them to learn something they'd not known before picking up these books. Each book in the series centers around something that happened in Queen Mary's court and each of these catalysts actually happened in history. I wanted my book to be rooted in history and I wanted to write stories that easily could have happened during that time. If someone suddenly says, "I didn't know that," while reading one of these books then I will be a happy person.
What are you currently working on? What other releases do you have planned for 2017?
-There is one more book in the series for now, Lost to a Spy, which rounds out the 3 spies that were sent to Mary's court. Or were there 3 spies? Was there possibly one more?
-Right now I am working on a few ideas for new books. A possible 4th to this series or a book that will take on an entirely different era. Right now the options are endless and the ideas are flowing.

Thanks for blogging at HJ!
Giveaway:

Ebook: BOUND TO A SPY (An All the Queen's Spies Novel) by Sharon Cullen: (Gifted via Amazon)
To enter Giveaway: Please complete the Rafflecopter form and Post a comment to this Q:

-Mary, Queen of Scots, is one of my favorite historical figures because so much happened in her short life and she's very intriguing. Who is your favorite historical figure and why?
Excerpt from Bound to a Spy:
She looked down at the bunched embroidery clutched between her hands and pressed against the bodice of her gown. The fabric was creased, the stitches uneven, and if she looked close enough there was probably a spot of blood staining the work.
"I don't know why I torture myself with this stitching. I'm not very good at it."
Will tilted his head to look at the wrinkled mess of fabric. "Oh, I don't know. It's not so bad."
She laughed. "It's awful."
"So then why do it if you don't like to?"
She tried to smooth the creased work but no amount of smoothing would ever make it look presentable. "I don't know why," she said. "I guess because it's expected of me. A wife should know how to sew."
"It's a requirement to know how to stitch scenes on fabric to get married?"
She smiled. "When you put it that way it sounds silly."
"I would never make such a requirement of my wife."
"Then she is a lucky woman. Mary is very good at embroidery. Her works are magnificent. She has the patience and the fine hand for it."
"The world would be a boring place if everyone was good at the same things. We would never grow as a people if it were like that."
"This is true."
He flicked her embroidery with a finger. "So what would you rather be doing since you do not want to stitch?"
"I'd rather be outside."
"It's raining ice," Will said with humor dancing in his eyes. "But that does not matter to you?"
"I would go to the stables. There is this most magnificent horse named Tyche. He's such a beauty. He and I get on well."
Will's lips twitched. "Do you ride him?"
"No. Of course not. He's not mine. I just admire him and bring him treats."
"He'll grow fat and lazy under your care."
She laughed. "I'll have to take you to meet him sometime."
Silence fell between them, and she once again concentrated her gaze on her stitching, feeling foolish for thinking he would want to go to the stables with her. She did not know what Will's intentions were, why he sought her out. What she did know was that she enjoyed his company. He was easy to talk to and he put her mind at ease.
"I'd like that," he said softly.
Excerpt. © Reprinted by permission. All rights reserved.

Book Info:
A fierce Highland lass puts her life—and her heart—in the hands of a dashing British spy in this exhilarating romance from the USA Today bestselling author of Wed to a Spy.
Rose Turner's mother sent her to the court of Mary, Queen of Scots, to give her a better life. Raised with rowdy brothers in a notorious border clan, Rose has plenty of experience fighting and thieving—and practically none when it comes to matters of decorum and discretion. Without a single ally, she has little hope of making a good marriage to salvage her family's reputation. But after overhearing several influential lords plotting to murder the King of Scotland, Rose meets a man after all: a handsome spy trying to shield her from danger.
As one of the Queen Elizabeth's top agents, Will Sheffield has come up north to keep a close eye on the goings-on at Mary's court. A consummate professional, Will notices Rose's presence at the secret meeting . . . and he's not the only one. The wild, naïve beauty has made a fearsome enemy—and only Will can keep her safe. But after an attempt on Rose's life pulls them tantalizingly close, Will faces an agonizing choice between professional loyalty or powerful passion.
Book Links:

Meet the Author: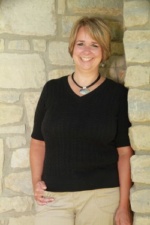 Sharon Cullen is the USA Today bestselling author of the Highland Pride series (Sutherland's Secret, MacLean's Passion) as well as many novels of Regency romance, romantic suspense, paranormal romance, and contemporary romance. If you'd like to find out more about the author and her books, you can visit her blog or her website. She is addicted to social networking, so you can find her on Facebook and Twitter. Friend her! Like her! Follow her! She'd love to hang out with you and talk about her passion: books.
Website | Facebook | Twitter | Instagram | GoodReads |