Today it is my pleasure to welcome back romance author

Megan Mulry

to HJ! 
Megan Welcome! So Here we go 😉
5 Random facts about you?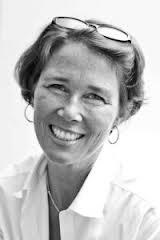 1 I never thought I would live in Florida, but now that I do I love it.
2 I snuck into Studio 54 when I was 13.
3 I have zero tolerance for a hyphenated thank-you.
4 I miss New York City like normal people miss their deceased loved ones.
5 I have never watched Dr. Who.
What would you say are the defining characteristic of your Novels?
-Independent, dynamic heroines and the men who love them. Historical, contemporary, women's fiction, erotic romance–they are all about the woman who is trying to have her Laverne & Shirley moment of freedom: "our way…yes our way…make our dreams come true…" and if the right guy happens to come along for the ride (*cough* and happens to be ridiculously handsome and sexy and devoted *cough*), then so be it.
What is your favorite trope to read, one you will never get tired of?
I guess it would be some form of Pygmalion…the transformative power of love and how it battles with independence…something like that. In life and in books, I deep-down believe that everyone deserves a second chance.
If you were a heroine in a book, your character would be – The girl next door, the damsel in distress, Kick-butt take charge heroine or the aloof ice queen and why?
Kick butt take charge. Why? Because they're the ones who always fall the hardest. "Not me! No way! I don't need anyone!" *timmmmberrrrrr* (But my husband has been known to call me The Ice Queen…an anomaly, I'm sure.)
What are you currently reading?
Sweet Savage Love by Rosemary Rogers *swoon*
If you had to summarize Bound To be A Bride for the readers here ….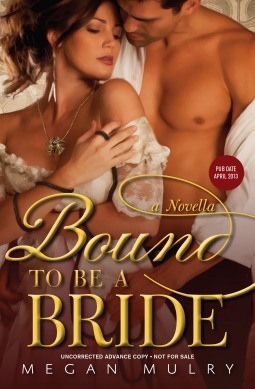 An erotic novella set in Napoleonic Spain, featuring the sensual art of Japanese rope binding. Seventeen-year-old Isabella, daughter of the Duke of Feria, tries to flee an arranged marriage to the son of a wealthy aristocrat. Unfortunately, after only a few hours on horseback, Isabella happens upon a small band of three gentlemen who restrain her and take her hostage. While they are travelling, Isabella and Javier, the leader, develop a tender affection. When Javi insists on binding Isabella's wrists and ankles each night—ostensibly to prevent theft or escape—the ritual soon turns into a heated game of unspoken sexual promise that is ultimately consummated when they discover their true identities.
Please tell us about the characters in your book:
Isabella is fiery and independent, or at least she tries to be at a time when female independence is terribly limited. Javi is a freedom fighter and guerrilla leader who has to weigh his political ambitions against his unexpected attraction to Isabella.
What scene did you have most fun writing? why?
The one where Javi thinks he's going to be all bossy-bully by tying up Isabella to prevent her from stealing anything or running away and, instead of fighting him, her reaction is all, *blink-blink* "Yes, please." I loved writing that moment where he's all flustered by her acquiescence.
Who would you cast in the role of hero and Heroine if your book was optioned for a movie?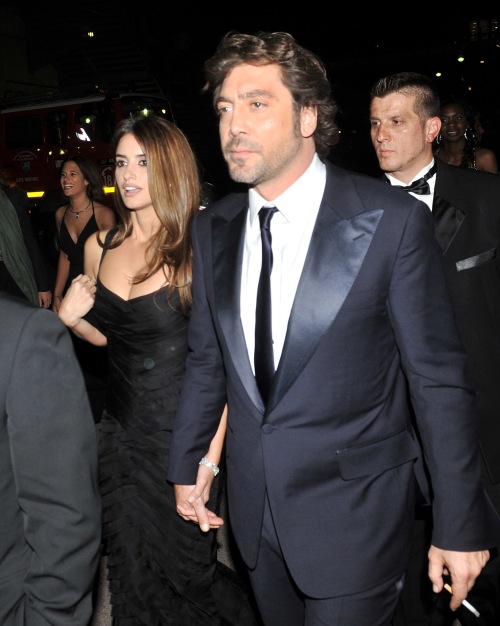 Javier Bardem and Penelope Cruz, but younger (no offense! I'll take them now, but, you know, Hollywood *sheesh*) or just this random guy who popped up when I googled "hot spanish actors" (plus he has ropes in the background, so, you know, there's that.)
What are you currently working on? What other releases do you have planned for 2013?
Books 2 and 3 from my contemporary series about Unruly Royals are both coming out this year! IF THE SHOE FITS is due July 2; R IS FOR REBEL comes Nov. 5. *squee* I'm super excited for both of these books: Devon and Sarah burn it up in IF THE SHOE FITS and Abby and Eliot are delicious in R IS FOR REBEL. With those books effectively finished (final edits for REBEL were turned in yesterday!), I am now revising a big, fat, glamorous, sweeping, sexy contemporary manuscript I wrote last year, to get it all polished for my agent to go on submission later this spring.
Where can readers get in touch with you?
Email: Megan at meganmulry dot com
Website: meganmulry dot com
Twitter: meganmulry
Thank you for stopping by HJ!
Thank you for having me!!!
GIVEAWAY: A printed ARC of
IF THE SHOE FITS

and a tiara for one lucky commenter!
To enter Giveaway: Please complete the Rafflecopter form and post a comment to this Q:
Spanish heroes always feel insta-sexy to me. Do you have a similar response to a cultural trope or profession? Hot fireman? Regency duke? Former marine?
EXCERPT FROM BOUND TO BE A BRIDE:
Isabella noticed again that whenever she ate or licked her fingers clean, Javier seemed to become particularly annoyed, finally huffing and getting up from the campfire. Then, after she had returned from taking care of herself before she fell asleep, Javier was waiting for her with the ropes.
Her stomach flipped, and she did not want to contemplate whether it was hope or fear that had caused the strange excitement to whip through her.
"I am not sure that is necessary," she said softly. Sebastián and Marco had already fallen asleep on the far side of the campfire.
"We have saddlebags full of valuable supplies and—" He looked away, almost ashamed, then back into her eyes. "I just cannot take the chance of you stealing anything or slipping away and revealing our location."
She stared at him and felt the wave of heat come up her body, from her stomach and over her breasts. Her breath became shallow. "Here." She lifted her hands up, the wrists already together. Even though they were bare, she acted as if she were already bound.
When she saw the way Javier's jaw tensed and his black eyes shone, Isabella had the strangest impression that her submission was actually a peculiar form of power that she wielded. Her body was eager to have his hands on her again, and if this ritualistic binding was going to bring that about, her rapidly beating heart seemed to suggest she should leap at the chance.
She stood like that for a few long moments, the position oddly prayerlike, staring into his eyes. "You should," she whispered. "I've been told I sleepwalk and sometimes speak in the night. It's probably for the best." She raised her hands slightly higher, offering them to him.
His exhale seemed strained, but he did what he had set out to do. She realized now that the methodical wrapping of her wrists was a form of artistry. She smiled as he wound the ropes tenderly around her pale skin, her breasts tightening in her corset, that unfamiliar heat building between her legs.
When he finished with her wrists, he gestured toward the ground. She looked and saw that he had made a pallet out of two of the horse pads, and the army blanket from the night before was folded neatly at the end.
"Why thank you, Javier. A bed." She spoke quietly and sat down slowly, then stretched her legs out.
He knelt down on one knee, his forearm resting casually across his other thigh.
"Here. Let me help you get settled."
Isabella reclined onto her back, turned onto her side, and pulled her bound hands closer to her chin, as if she were snuggling into them.
"Do you want to tie my ankles as well?"
"Yes," he said, but his voice sounded thick and unfamiliar. Almost greedy.
He spread the blanket over her, then lifted it away from where it covered her feet. Isabella gasped when his fingers touched the bare skin above her ankle boot, then quickly closed her mouth and eyes, hoping that her sinful pleasure at his touch might not be so obvious.
Javier tied her ankles with the same attentive precision he had used at her wrists. He tried to convince himself that he was not employing his usual speed and skill because he was trying to be mindful of her safety, but the truth was that he wanted his fingers on her supple skin for as many long seconds as he could steal. He had figured the girl would try to defy him when he suggested he was going to have to bind her each night on their way to Aveiro. She had proved quite amenable, showing admirable equestrian and culinary skills and generally not making a nuisance of herself. Perhaps he had hoped to infuriate her so he would have an excuse to deposit her at the next village and never think about her again. Perhaps, he'd thought, it was a good plan to provoke her to petulance or disobedience so he would no longer… think about her in that way.
To say that plan had gone awry would be putting it mildly.
When she raised her joined wrists to him, gave them to him, he nearly took a step away from her, from the flood of desire that coursed through him. He felt the shock of it when his fingers touched the skin of her wrist, and he saw the softening gleam in her eyes as she allowed him to take her. God, if he could feel this way merely tying her up, he could only begin to fathom what he could feel if he really took her this way. Pliant. Wanting. Staring at him in that eager way.