Today it is my pleasure to welcome New York Times best selling author

Gena Showalter

to HJ!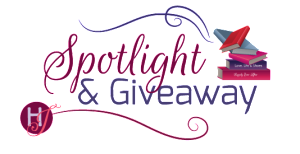 Hi Gena, welcome 🙂
What would you say is your motto or maxim as a writer?
Follow wherever the heart leads.
Let's talk about your newest release: Burning Dawn
If you had to summarize the book for the readers here…
A sizzling tale of a winged warrior renowned for his ruthlessness, and the woman who becomes his obsession…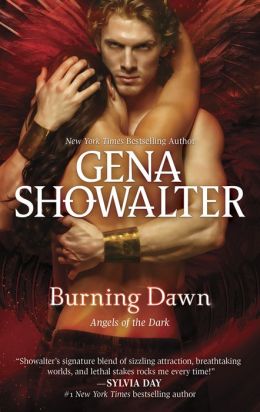 I fell so hard for these characters!
Please tell us about the characters in this book
A tormented past has left Thane with an insatiable need for violence, making him the most dangerous assassin in the skies. He lives by a single code: no mercy. And as he unleashes his fury on a Phoenix princess, his most recent captor, he learns no battle could have prepared him for the slave he rescues–a beauty who stokes the fires of his darkest desires.
The fierce yet vulnerable Elin Vale has her own deep-rooted scars, but she hides them with a sharp wit. Her attraction to the exquisite Thane challenges her every boundary. But his unwavering determination to protect her means she must face her greatest fears–and enter a world in which passion is power, and victory means breathtaking surrender.
As you wrote your protagonists was there anything about them that surprised you?
Thane's tenderness with Elin. He is savage, there's no way around it, and yet he melts for this girl.
What scene did you most enjoy writing? Why?
There's a moment of bonding between Thane and his two best friends, Bjorn and Xerxes, fierce warriors who were once tortured alongside him.
Motions clipped, he leaned over and grabbed another cookie. To lighten the mood, he said, "I don't have to ask what you were doing during my absence, Xerxes. Clearly, you were lost without me."
"Clearly," Xerxes said, his lips quirking at the corners. "Oh, but before you adjourn to your room, I'll need a few minutes to move my things. I used the opportunity—I mean tragedy—of your absence to my advantage."
Ha! "Did you turn it into the knitting room of your dreams?"
Bjorn wiped his lips with the back of his hand. "If you're into knitting now, I want a sweater for Christ- mas."
"Well, too bad," Xerxes said. "You're getting a muzzle."
"A sweater muzzle? That's effective," Thane quipped. "I want socks."
"To hide your hooves?" Bjorn asked casually.
Funny man. "I'll have you know I have beautiful feet."
"If you wax poetic about the great beauty of your toes, I'll heave." Xerxes clutched his stomach in mock disgust.
"Oh, little piggies," Thane said, his voice soft yet dramatic. "Such sweet treats. How you send so many women…into heat."
What scene was the hardest to write? Why?
The opening of the book. For sure. Thane is not in his right mind. He is fogged by poison, and I had to convey that with his thoughts.
He lived sex. Breathed sex. Ate sex.
He was sex.
Maybe that was his name.
No. That wasn't what she called him. She—his heart.
His reason for being.
She would straddle his waist, feed his aching length
into her hungry body, and say, "My slave needs me more than air to breathe, doesn't he?"
My Slave. Yes. That was his name.
My Slave wanted his woman. Craved her like water to drink.
Must have her.
Only she would do. He couldn't live without her smoke-and-dreams scent…mmm, or her too-close-to- the-sun heat…or her fiery claws. How deeply those little daggers cut into his bare chest. And her peekaboo fangs…how deliciously they nipped at the vein in his neck.
She was perfect, and only when she was with him, her strong body taking and receiving pleasure, was the gnawing hunger within him finally satisfied.
Must. Have. Her. NOW.
But…he looked around. She wasn't with him. He tried to rise from the bed. Something bound his wrists and ankles again. Not rope. Not this time. Too cold, too hard. Steel? He didn't care enough to look.
Problem. Solution. My Slave gritted his teeth and jerked with all his considerable might. Skin tore, muscle ripped, and bone snapped. Pain. Freedom. He grinned. His woman was out there. Soon he would find her. He would thrust inside her and slake his need for her. Again and again and again…
Nothing and no one would stop him.
Who would you cast in the role of your characters if your book were optioned for a movie?
I can see Alex Pettyfer as Thane and Odette Yustman as Elin.
If you could have given your characters one piece of advice before the opening pages of the book, what would it be and why?
Let go of the past and grab on to the future.
What are you currently working on? What other releases do you have planned for 2014?
I just finished a rough draft for a novella that will launch a new series for me—can't give details yet, we're still ironing things out, but I'm super excited about it. I'm also working on revisions for THE DARKEST TOUCH, the next Lords of the Underworld novel—Torin gets his sexy on!—and line edits for the third book in my White Rabbit Chronicles series, THE QUEEN OF ZOMBIE HEARTS. Ali and her team of slayers are so snarky and the action is happening so fast, it's been a pleasure to dive back in.
Where can readers get in touch with you?
My website is the best place to get answers! www.genashowalter.com
GIVEAWAY:

The Downfall mug

. A mug inspired by the Angels of the Dark series, written by New York Times best selling author Gena Showalter.
To Enter Giveaway: Please complete the Rafflecopter form and post a comment to this Q:

Who are your favorite book boyfriends and why?