Today it is my pleasure to Welcome author
Tawny Weber
to HJ!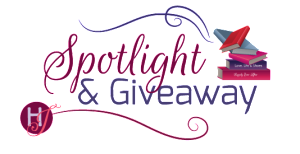 Hi Tawny and welcome to HJ! We're so excited to chat with you about your new release, Call to Honor!

Hey there, everyone!

Tell us about the book with this fun little challenge using the title of the book:
Oh, fun! How about we play with Honor?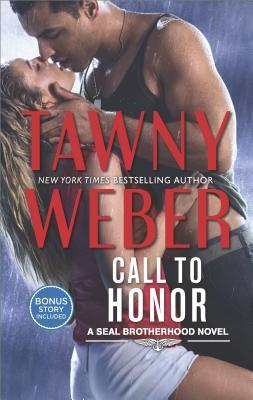 H is for Heroes
O is for Officer
N is for Navy
O is for Outstanding
R is for Redemption
What's your favorite line(s) from the book?:
I have a few, but I think this is my current favorite line:
"I'm tempted to let you think I'm a hero if it gets me what I want. But i figure there've been enough lies, too much deception already." ~ Lt. Diego Torres / CALL TO HONOR
Please tell us a little about the characters in your book. What first attracts your Hero to the Heroine and vice versa?
Lt. Diego Torres is a man who has only one focus for his entire adult life- to be the best. As a member of Team Poseidon and a Navy SEAL, he's among the elite and he likes it that way. But when a mission goes wrong, his entire world is turned upside down and his identity–and his honor–challenged. He was so fun to write because he is seriously intense. Which made Harper Maclean a great contrast for him. She's a woman who knows what she wants and goes after it, but her life has a much broader focus. Her priority, though, is her son.
I'm going to be honest -what first attracts Harper and Diego to each other is purely physical. They both think the other is totally hot and sexy!
When you sat down to start this book, what was the biggest challenge you faced? What were you most excited about?
This book was my first shift from the shorter contemporary stories that I wrote for Blaze to a longer, more layered and complex story for HQN. That both challenged and excited me because there was a huge opportunity to tell a bigger story, but a lot of pressure to tell the bigger story in the right way.
What, in your mind, makes this book stand out?
CALL TO HONOR picks up the same theme as a lot of my other Sexy SEAL books. The heroism, honor, dedication and loyalty of these who serve in the military–especially in the military elite. But it steps it all up, so the risks are bigger, the stakes higher and the emotions more intense. The suspense arc in this series spans 3 books; CALL TO HONOR, CALL TO ENGAGE and CALL TO REDEMPTION, with each one adding another player to the question of what happens when a man throws away his honor.
The First Kiss…
"This is a mistake," he warned tightly. "You know that, right?"

Yeah. She probably did. But she didn't want to stop it.

So she stayed silent as he leaned closer.

As those dark, intense eyes locked on hers, he gave her a second—only one—before his mouth took hers. It was like being pulled into a vortex of sensations. His lips were soft, his mouth hard. His teeth scraped, his tongue soothed. The kiss slid from testing to teasing.

Her mind went blank, her body on overload. All she could do was feel. And she felt incredible.
Tiny goose bumps of pleasure tingled over her skin. Her nipples tightened, pressing with aching need against the smooth satin of her bra, and desire curled, hot and needy, low in her belly.

When Diego's tongue speared between her lips, past her teeth, luring her into a sensual dance so hot and so intense, Harper's head spun with desire. She didn't know the steps, but he made her feel like an expert, the way he moaned his approval when she slid her tongue over his.

Harper curled her fingers around the rigid hardness of his bicep. She knew she couldn't circle the impressive muscles. But, dammit, she needed something to hold on to.

Breath shaky with need and her body turning into a puddle of sensations, she could only whimper when he slowly pulled his mouth from hers.

She could barely think. She could only stare into those intense, dark eyes, watching and wondering what he was thinking. Wishing he'd kiss her again.
If your book was optioned for a movie, what scene would you use for the audition of the main characters and why?
"We're like the Welcome Wagon. It'd be cooler if we had a real wagon, wouldn't it? It'd be a lot more fun, too. But sometimes words don't mean what they sound like. That's what Mom says," Nathan said before slanting his mother a look that said he wasn't fully satisfied with her explanation of why they didn't really need to bring his wagon along to deliver the cookies.

"Welcome Wagon?" Diego leaned one shoulder against the doorjamb, letting the door swing wide as he looked from Nathan to her, then back again.

"You know, like saying we're glad you moved to the neighborhood. Mrs. Petrillo brought over a pie and a bunch of papers and maps, and a plant and stuff when we moved here." Nathan took the plastic dish from his mother's hands. "We don't make pie. Not from flour and sugar and stuff."

Diego shifted his gaze to Harper while Nathan described their baking process. Those dark eyes watched, waiting. Like, what? He thought she was going to visually lick him again? Not likely.
Harper lifted her chin, daring him to make something of her temporary insanity.

He just grinned.

She wanted to be irritated but was too busy trying not to smile back.

"So it's not the food that matters on the welcome thing. It's the meaning that counts, right, Mom?"

"Mmm," she agreed, finally tearing her gaze from Diego's to look down and give Nathan a smile. "The meaning, or in this case, the gesture of offering something homemade as a housewarming gift."

With a nod, Nathan held out the covered plastic dish.
"Here. We hope your house is warm and that you

like the neighborhood while you're here. We want to be friends. Cuz, you know, friends make the best neighbors."

She thought she saw something uncomfortable flash in those dark eyes before Diego took the offering.

"Thanks." He lifted the dish, trying to peer through the opaque plastic. "So if this isn't pie, what'd you make?"

"Cookies. Me and Mom are good at those. I got to pick the kind, cuz it's my turn. When it's Mom's turn, she picks things like oatmeal or lemon." Wrinkling his nose at the healthy connotations of those flavors, Nathan shrugged. "They're okay, but I like chocolate chip best. So that's what we made you."

"Get out." Diego's grin was filled with a boyish delight that surprised Harper with its sweetness. "You guys made me chocolate chip cookies? All the way from scratch?"

He peeled off the lid. Not to check, she realized. But to dig one out and pop it into his mouth.

"Good," he declared around a mouthful of cookie. He tilted his head toward the interior of the house. "Come on in."

"Oh, I don't know…"

Nathan scrambled over the threshold and out of sight before Harper could finish her refusal.

"He likes the pool table." She couldn't help but smile when her son's whoops sounded out. "Mark Lowenstein is teaching him to play eight ball."

"Is he any good?"

Harper shrugged. She wasn't much of a judge at games like that.
"We can't stay long." In fact, she should find

Nathan now so they could start making their excuses to go. "We simply wanted to offer an official welcome to the neighborhood."

"Uh-huh."
His nod was agreeable and his tone neutral.
And she knew perfectly well that he was laughing

at her. What she didn't know was how she felt about it. While she tried to figure that out, she made a show of looking around the foyer.

She'd seen it plenty of times before, though, so the elegant drop-leaf table, glossy black urn and spray of peacock feathers weren't much of a distraction. There was a light layer of dust in the corners of the oak floor, proving that Diego wasn't much of a housekeeper. There was a pair of polished black boots resting on the bottom step of the wide staircase and a navy blue duffel on the step above.

Was that why he wasn't dressed? Was he on his way somewhere?

"We should go. You're obviously busy." She gestured toward the bag, then turned in the direction of the pool table, ready to call Nathan.

"Stay."

Glancing over her shoulder, her eyes landed on that chest again. The small scar, puckered and wicked looking, accented the perfection of his golden torso. She almost sighed her appreciation before she caught herself with a shake of her head.

"Stay," he said again, reaching into the duffel and pulling out a shirt. As he tugged it on, she had to give him points for sensitivity.

But as soon as the worn gray cotton covered those muscles, she missed the view. And she felt like an idiot.
If your hero had a sexy-times play list, what song(s) would have to be on it?
I think they'd listen to a lot of the same tunes I did writing the story (you can check out the playlist at: http://tawnyweber.com/books/team-poseidon/) such as Bad Obsession, I'd Die For You and Patience.
What do you want people to take away from reading this book?
In CALL TO HONOR, Diego and his team are forced to defend their reputation while Harper is forced to face the lies about her past. So I'd love for the takeaway to be to always look a little deeper. Its so easy to believe what someone says, or the surface of a situation, but all too often it's wrong. That, and to believe in love.
What are you currently working on? What other releases do you have planned for 2017?
I'm currently writing CALL TO REDEMPTION, which is due out November 2017. In addition to that and CALL TO HONOR, I'll release CALL TO ENGAGE in July this year and in June, my final Blaze, ONE NIGHT WITH A SEAL is out. It's a great 2-in-1 with Beth Andrews.
Thanks for blogging at HJ!
Giveaway:

I'll offer a Sexy SEAL Tote, a Sexy SEAL swag bag and an autographed copy of A SEAL's Desire.
To enter Giveaway: Please complete the Rafflecopter form and Post a comment to this Q:

I'd love to know what readers think about kids in stories! This is the first time I've written one and I loved bringing a little boy to life on the pages.
Excerpt from Call to Honor:
Harper stepped through the iron fence and froze.

The new neighbor was in his backyard. Barefoot and shirtless, he wore what looked like black pajama bottoms. He simply flowed across the moon-drenched lawn. Kicks, turns, chops and punches flowed in a seamlessly elegant dance.

Was that martial arts he was doing?
Shirtless.
She couldn't quite get past that one particular point.
It was too delicious.
But instead of licking her lips, Harper clenched her fists tight at her side.
Why the hell was a man who looked like that living next door to her? More to the point, why did her libido choose now to wake up? Was it some cosmic joke that she'd remember now, despite her claims to the contrary, she was a sexually aware woman who had needs and desires?

Harper watched him do some sort of flip, feet in the air and his body resting on one hand. Muscles rippled, but he wasn't even breathing hard as he executed an elegant somersault to land, feet first on the grass, knees low and arms extended.

Wow.

She'd bet all of her needs and desires could be handled quite nicely by her gorgeous, and quite physically impressive, new neighbor.
Harper would have growled if she weren't worried the guy would notice the slightest sound and turn around. The last thing she wanted while she was going through this personal crisis was attention.

She wanted to blame Andi. Oh, not for the new neighbor. Arranging for good-looking neighbors wasn't one of Andi's oft-bragged about skills. But putting the idea of sex and lust and, yes, dammit, craving, into Harper's mind so her imagination ran wild when she looked at the new neighbor? That was totally and completely Andi's fault.

Her stomach tightened with an edgy need she recognized as desire as the guy did a series of kicks, each one higher than the other with the last aimed straight overhead.

Again, wow.

He had tattoos.

A cross riding low on his hip and something tribal circling one bicep.

Who knew tattoos were so sexy?

Harper's mouth went dry. Her libido, eight years in deep freeze, exploded into lusty flames so hot they scorched away all her spit. She couldn't swallow, could barely breathe. She had to try twice to clear the tight knot of lust in her throat.

Wow, she thought for the third time.
Because some things definitely deserved repeating. The man was incredible.
Gorgeous. She was pretty sure he was gorgeous. It was hard to tell, though, because her head was spinning.

He looked like some kind of pagan god—the ones who liked to deflower virgins—with that commanding air, impressive body and golden skin stretched over well-toned muscles.

Short black hair that spiked here and there over a face made for appreciative sighs. Sharp cheekbones rose high, accenting full lips. Thick brows arched over deep-set eyes, and he had a scar on his chin that glowed in the moonlight.

She heard herself gulp before she realized she'd done it.

Wondering where her spit had gone, Harper decided that she'd better get the hell out of there. Before he saw her. Before she did something to make sure he saw her.
Excerpts. © Reprinted by permission. All rights reserved.


Book Info:
"No man left behind" is inscribed in the DNA of every SEAL and Lieutenant Diego Torres is no exception. But with a team member killed—and the body missing— Diego's honor is sorely tested. Now his career and reputation are on the line, and a traitor is hiding among them. Diego wants answers…and only one woman has them.
Single mom Harper Maclean has two priorities—raising her son Nathan and starting a new life. Her mysterious new neighbor may be impossibly charming, but Diego asks too many questions about her past—and about the father of her child. Questions she fears will reveal her burning attraction for Diego, and ultimately put them all in danger's path.
Book Links:

Meet the Author: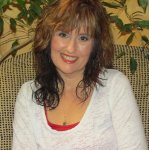 New York Times and USA TODAY Bestselling author of more than forty books, Tawny Weber loves writing about sexy heroes, most notably her popular Navy SEALs series. Her sassy, emotional romances are filled with men dedicated to being the best—and women determined to have the best. Tawny credits her ex-military alpha husband for inspiration in her writing, and in her life. The recipient of numerous writing accolades, including Romantic Times Reviewers Choice and in addition to the NY Times and USA Today bestseller lists, Tawny has also hit the number one spot on Amazon and Barnes & Noble.
A homeschooling mom, Tawny enjoys scrapbooking, gardening and spending time with her family and dogs in her Northern California home.
Website | Facebook | Twitter |