Today it is my pleasure to Welcome author
Leah Raeder
to HJ!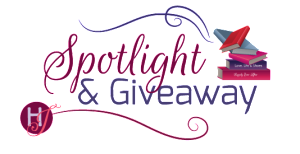 From the USA TODAY bestselling author of Unteachable and Black Iris comes a new, sexy romantic suspense novel about two best friends who are torn apart by a life-shattering accident…and the secrets left behind.
Please summarize the book for the readers here: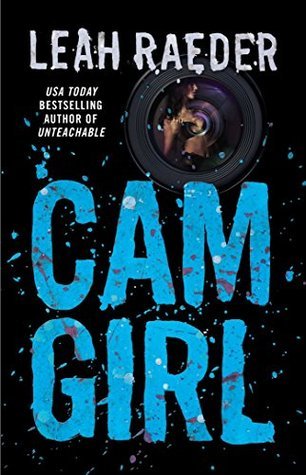 Cam Girl is about two best friends who are torn apart by a tragic accident, and how they rebuild their lives–for better and for worse. Vada, the heroine, discovers things about herself she never knew were possible…and a future she never dared to imagine.

Please share the opening lines of this book:
A car crash is a work of art. At first it's Cubism: the hood folding, doors crumpling, windshield splitting into a mosaic of shattered light, the whole world breaking into shards of color and noise and tumbling around you like a kaleidoscope. Screeching tires and cold air and gasoline and your own scream are all just bits of debris flying around, gorgeous chaos.
Please share a few Random facts about this book…
I'd always been fascinated with the world of camming, but I didn't know the details of how it worked. I had to do a lot of research. Like watching actual cam girls perform. It was…eye-opening.
All the cammers in the book are named after characters from Disney movies.
Some of the usernames in the chatrooms are references to other romance novels. See if you can spot them.
Please tell us a little about the characters in your book. As you wrote your protagonist was there anything about them that surprised you?
I wrote Vada, my heroine, as a subversion of your typical "alpha male" hero–she's the alpha female heroine. Vada possesses traits that we typically find in "alpha" heroes: she's dominant, assertive, protective, and fights fiercely for the people she loves, but she's also short-tempered and controlling, and struggles to rein in her destructive impulses. It surprised me to realize that the same qualities many romance readers will laud in a hero are ones we'll criticize a heroine for possessing. Women like Vada are often labeled "bitches" (and worse), and told they're "acting like men." I wrote a character like her to break down that double standard.
What, in your mind, distinguishes this book from other books out there in the same genre?
Cam Girl tackles bisexuality, gender identity, and relationships between girls in a no-holds-barred way. I wanted to portray a female friendship so intense and intimate that it blurs the lines, and to show how difficult it can be when you have an identity that's somewhere in the middle of two polar ends–whether it's being bisexual, or biracial, or genderfluid. This book is about the gray areas in our personal identities and how we come to terms with that in-betweenness.

The First kiss…
The first kiss is not actually their first, but it's the first time they're reconnecting after going their separate ways…and it's full of all the heat, intensity, resentment, and repressed longing you can imagine.

Did any scene have you crying or laughing (or blushing) while writing it?
I cried at the ending. I can't share it because it's a HUGE spoiler, obviously, but hopefully you'll get a little misty-eyed, too. The characters had all been through so much pain and despair, and to finally give them closure felt like deliverance.

If your book was optioned for a movie, what scene would you use for the audition of the main characters?
Definitely a scene I think of as "The Color Experiment." Here Vada and Ellis, the two best friends, are doing an experiment: Ellis is blindfolded, and Vada is guiding her through the woods by only describing the colors of objects around them. Green colors mean "go," red colors mean "stop," and so on. Ellis is trying to demonstrate that even though Vada can't physically paint anymore, she can still see the beauty in the world around them, and paint it with her words.
Snippet:
…a fox pranced into the path, a limp dove dangling from its jaws.
"Ellis," I murmured, but if she removed the blindfold she'd probably spook it.
I had to show her.
"Red. Harvest red. A jacket of russet, and sienna, and umber." She didn't object to extra words, so I went on, "Soot-black socks. A vest of pure snow. And amber…buttons. Old, wise amber that holds the sun, and carries it into the darkness, like tiny lamps."
"Is it a fox?" she whispered.
The fox arrowed into the underbrush, leaves shimmering with light in its wake.
I smiled and touched her arm. "Verde musgo."
"What's that?"
"The color of your eyes."
What do you want people to take away from reading this book?
I hope people take away the same lessons Vada learns throughout the story: that everyone we meet is fighting a war inside, so we should be kind to each other–and there is so much more to this world, and to the people in it, than what we can see with our eyes.

What are you currently working on? What other releases do you have planned for 2015?
I'm working on my fourth romantic suspense novel, Bad Boy, which will be out Spring 2016. Bad Boy continues to deal with queer themes: bisexuality, gender nonconformity, and all that fun stuff. It brings back characters from my three previous books for an epic reunion. Plus the hero is a transgender boy, and I absolutely love writing him–there are so few voices like his out there in literature. We need way, way more trans rep in books, especially characters who fall on the masculine side of the transgender spectrum.

Thanks for blogging at HJ!
Giveaway:

Print copy of CAM GIRL by Leah Raeder
To enter Giveaway: Please complete the Rafflecopter form and Post a comment to this Q:

What types of diversity would you like to see more of in romance? For ex: more characters of color, more queer characters, more characters who are coping with disabilities? (Of course "all of the above" is a valid answer, but tell me what you'd like to see most!)
Book Info:
Vada Bergen is broke, the black sheep of her family, and moving a thousand miles away from home for grad school, but she's got the two things she loves most: her art and her best friend—and sometimes more—Ellis Carraway. Ellis and Vada have a friendship so consuming it's hard to tell where one girl ends and the other begins. It's intense. It's a little codependent. And nothing can tear them apart.
Until an accident on an icy winter road changes everything.
Vada is left deeply scarred, both emotionally and physically. Her once-promising art career is cut short. And Ellis pulls away, unwilling to talk about that night. Everything Vada loved is gone.
She's got nothing left to lose.
So when she meets some smooth-talking entrepreneurs who offer to set her up as a cam girl, she can't say no. All Vada has to do is spend a couple hours each night stripping on webcam, and the "tips" come pouring in.
It's just a kinky escape from reality until a client gets serious. "Blue" is mysterious, alluring, and more interested in Vada's life than her body. Online, they chat intimately. Blue helps her heal. And he pays well, but he wants her all to himself. No more cam shows. It's an easy decision: she's starting to fall for him. But the steamier it gets, the more she craves the real man behind the keyboard. So Vada pops the question:
Can we meet IRL?
Blue agrees, on one condition. A condition that will bring back a ghost from her past.
Now Vada must confront what she's been running from. A past full of devastating secrets—those of others and those she's been keeping from herself…
Meet the Author:
Leah Raeder is a writer and unabashed nerd. Aside from reading her brains out, she enjoys graphic design, video games, fine whiskey, and the art of self-deprecation. She lives with her very own manic pixie dream boy in Chicago. Visit her at LeahRaeder.com.
Website | Facebook | Twitter |