Today it is my pleasure to Welcome author
Miranda Liasson
to HJ!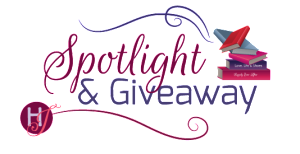 Hi Miranda and welcome to HJ! We're so excited to chat with you about your new release, Can't Fight This Feeling

Thanks, Sara, for having me! I'm excited to talk about my new release, CAN'T FIGHT THIS FEELING!

Please summarize the book for the readers here: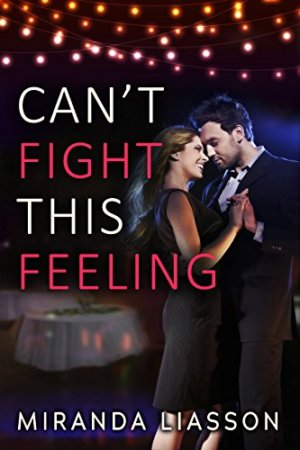 CANT FIGHT THIS FEELING is an opposites-attract love story between two injured hearts that find that love can be even better the second time around.
Maggie McShae, a widowed psychologist, is struggling to move on after the death of her husband. She's not looking for anyone she can really love, because love brings too much pain. So she's determined to stay away from Drew Poulos, son of a billionaire who's hiding out in Mirror Lake after his high-profile society wedding went bust.
When she ends up accompanying him to his brother's wedding where the bride, Drew's old flame, happens to be marrying his brother, sparks unexpectedly fly and both Maggie and Drew must come to terms with their attraction to each other and with their pasts.

What's your favorite line(s) from the book?:
Maggie is pretty uptight. So when she and Drew finally are down-to-the-bone honest about what's happening between them, he literally sweeps her off her feet and carries her upstairs to bed. And the next line is…
"And she let herself get carried away." Which I love because it's her moment of surrender to all her worries and concerns, and to her attraction to him. It's the point where she just trusts what's going on between them.
When you sat down to start this book, what was the biggest challenge you faced? What were you most excited about?
It was difficult—in the sense of emotionally difficult— but also emotionally rewarding—to write a book where the heroine was struggling to move on from her dead husband and not sure of her capacity to love again. Maggie had to learn a lot about herself and say farewell to her past to be able to begin a new future.
I loved the chemistry between Maggie and Drew! I knew from the moment in the first book (CAN'T STOP LOVING YOU) when he ran in off the street after escaping his celebrity wedding into the group therapy session she was leading and she thought he was a madman, that these two were meant for each other.
Please tell us a little about the characters in your book. As you wrote your protagonist was there anything about them that surprised you?
Drew is a Spikonos brother, one of the brothers who were separated into foster care as children and find each other again as adults. He's grown up in a very wealthy family, but he's determined to make his own way in the world.
For a man determined not to fall in love, who feels like he's lost the capacity to love after suffering a terrible betrayal (his fiancée left him for his brother), especially not with a woman who is quirky, with issues, and a kid, and a case of OCD, his tenderness and capacity to love her unconditionally surprised me. Of course, he loves to torment her as well. These two just had great chemistry for me. It was great fun writing them together.
What have you learned about your own writing process/you as an author while writing this book?
Maggie has some OCD issues and she's also terrified of letting her son experience life. She keeps him under tight wraps because she's terrified of losing him like she lost his father.
There is a point in the story where Drew calls her out on that. That sort of happened by surprise but it felt like real life to me.
Sometimes characters can do what they will, and as an author, you have to go along for the ride.

The First kiss…
…is actually a completely unexpected, for-show kiss that Drew gives Maggie in front of his family. She's playing along, pretending to be his girlfriend, when she finds a great way to get him back…
Drew gave Maggie a sideways glance. Tried to sit up straighter, but she clung like a barnacle to his side. What was she up to? And was she going to get him back for that kiss, which he'd meant to be a simple distraction, an impulse, but had blossomed into something else entirely? He'd chalked it up to living like a hermit for the past year and a half. Lack of sex was catching up to him in a bad way. He vowed from now on to keep their pretend displays of affection to the bare minimum.
"He's so modest," Maggie said, waving her hand. "I'll tell you. We're going to drive the California coast, Highway One. All the way from San Diego to San Francisco."
"You'll have to stay at the Hotel Del," Christina said. "Marilyn Monroe stayed there."
"We've already got a suite booked." Maggie cast him an adoring look and hooked her arm through his. Then just to seal the deal, she leaned in very close and nuzzled his ear. Actually, she did more than that. She licked it.
His eyes widened in genuine alarm, and he jumped a little in his seat.
Holy shit, she'd licked his ear. And, God help him, he'd liked it.
Did any scene have you crying or laughing (or blushing) while writing it?
The second time Maggie and Drew make love, it really means something. They sort of get carried away and end up on her family room floor. I just love this scene, it felt very honest to me, and made me laugh and cry.
They lay together like that, tangled on Maggie's floor, a peaceful exhaustion drifting over them. The house was still, the dogs quiet, the only sound the tumultuous pounding of her very full heart.
Drew kissed her temple, her forehead, ran his calloused hand over her cheek. Tears welled up, relief that he was here, in her house, loving her like this despite everything. She kissed his neck, his shoulder, pressed her forehead to his shoulder, reveling in the feel of him, never wanting this moment to end.
He tucked her close until they lay together, her head beneath his chin, her cheek resting against his big chest, as he gently stroked her hair. Around that time, Maggie suddenly became aware of a popcorn kernel digging into her back and realized they'd somehow ended up wedged between the coffee table and the couch. Drew tried to right himself but then gave up and lay still, biting down gently on her shoulder.
He plucked a piece of popcorn out of her hair and chuckled. "I never realized popcorn could be so uncomfortable to lie on. Feels worse than nails."
He said it with a boyish grin and a twinkle in his eye, all of which made Maggie's heart tumble hard. This man…well, he was kinda wonderful. He was the full package—smart, knock-your-socks-off handsome, and kind. Before she could think too much more about that, he kissed her firmly on the mouth and helped her up. He took a fuzzy throw from the couch and wrapped it around her shoulders.
"That was fun," he said, a twinkle in his eye, rubbing his hands up and down her arms.
She stood on tiptoe and impulsively kissed him on the lips. "Can you stay?"
"Um, let's see," he said, tapping his finger on the side of his mouth, pretending to contemplate the decision. "Why, yes, actually. Yes, I can."
She gripped him by the arms and looked at him intently. "I just have to ask you if you'd mind leaving before Griffin wakes up. I don't want him to be—confused."
"Well then, let's not waste another moment of time," he said, suddenly scooping her up over his shoulder and whisking her off toward the stairs. She slapped a hand over her mouth to stifle a whoop of surprise to avoid waking Griffin. Drew's soft laughter rang out and touched a spot deep inside.
And she let herself get carried away.
If your book was optioned for a movie, what scene would you use for the audition of the main characters?
This is the first chapter of the book and it shows the back and forth between the hero and the heroine as Maggie is trying to force herself to make a date and Drew is trying to coach her through it.
"I want to sleep with you," Maggie McShae said into her cell phone. "I'm ready to take the plunge." Her words echoed in the high-ceilinged vestibule of Mirror Lake Congregational Church, where her bereavement group was meeting at this very moment in the basement.
The bereavement group, that is, from which she'd gone AWOL, possibly forever. It was not the group she led as part of her practice as a psychologist either, but the one she'd attended since her husband's death over three years ago.
"Did I just hear you right?" Greg Pollard, a fireman on the Mirror Lake squad, asked from the other end of the phone.
"Yes, you heard me right. I'm ready. It's time." There, she'd done it. Finally taken a step forward. Greg was a nice guy, and they'd had three fun dates. He was good-looking and polite, and she wanted him to know she was ready to move to the next level. Being a psychologist, even she could congratulate herself on the progress.
What would Corey think? She could see him sitting in heaven, in his favorite easy chair, laughing his ass off at her awkwardness. Or maybe he'd be scowling instead. He'd been gone three and a half years, but going on a date still felt like she was cheating on him. She squeezed her eyes shut to block out those thoughts. She was doing so well. Keep going, Maggie, she thought, trying to cheer herself on inside her head.
"Um, Maggie, I'm at work. Can you give me a sec?"
"Oh, sure. No problem, Greg."
The sound of male laughter echoed around her in the high-ceilinged space, bouncing off the big glass windows that faced Main Street of Mirror Lake, Connecticut. As Maggie slowly turned around, she saw someone sitting on one of the three wide white marble steps that ran the length of the vestibule.
Oh, firetruck. It was her best friend Bella's obnoxious brother-in-law, and he'd just heard everything. Well, she wasn't going to let him sit there and gloat. "Oh hi, Ted Kaczynski," she said, waving. "What made you join civilization today?"
The man smoothed out his rather bushy beard and smiled. Even under all that hair (which he'd seemed to grow to hide behind in the past year and a half since coming to Mirror Lake), that smile was beaming out some major wattage. She'd never personally seen him without the Wolverine look, but she'd seen photos in the tabloids, and honestly, she was grateful for the massive sprouting of hair that hid his make-women-swoon sexy looks. Not that they'd ever make her swoon, mind you. She was immune to scoundrels.
Above the beard, his eyes crinkled, showing a few lines that in a man like him spelled interest and experience. He smiled, displaying brilliantly white teeth, reminding her he wasn't a country hick hiding out in Mirror Lake but rather a polished gazillionaire businessman. But the hiding part was right.
Actually, they'd met when he'd run in off the street straight into the group therapy session she was leading, looking for sanctuary from the press after his botched wedding. She was afraid he was deranged and called the cops. She smiled a little thinking of that day when a gorgeous AWOL guy in a tux burst through her office door. She'd gotten to know him a little since he was the brother of two of her best friends' husbands, but she didn't have a very high opinion of him. In the looks department, he was blessed, but the rest of him left a lot to be desired.
"Don't mind me," he said. "Just keep on with your…um…booty call."
She covered the receiver of her cell and dropped her voice. Because they were in a church, after all. "It's not a booty call. We've had three perfectly wonderful dates, and he wanted to…he wanted to… Why am I telling you this? It's none of your business."
He held up a hand. "Right. Sure you don't need a few pointers?"
From him? The guy who created a national scandal when he dumped his gorgeous socialite bride at the altar—at the altar, for God's sake—a year and a half ago in front of a sizable crowd at St. Patrick's Cathedral? Which had been covered by all the major outlets, starting a media firestorm that he'd been lying low from ever since. "Like I'm going to ask you for pointers in matters of the heart. That's a laugh, because you clearly don't have one."
He placed his hands dramatically over his chest. "You slay me, Maggie. You just slay me." He waited for her eye roll before he said, "This doesn't really sound like a matter of the heart. More like a matter of…"
"Oh, hi, Greg," she said, because he was back on the line. "Yes. I was just wondering if you'd like to try…another date."
Put him on speaker, Drew mouthed.
No way, she mouthed back as she turned away a little. She didn't like Andreas Poulos. He'd had the reputation of being a love-'em-and-leave-'em kind of guy even before his high-profile engagement, dating beautiful women from around the world. Then, of course, he'd left poor Anika in tears. He was clearly full of himself, rich and entitled, and he would rather act like a recluse than face his problems. All dishonorable traits in her book. Even the New York Post ran the headline: THE HUNK'S A PUNK, after the wedding debacle.
But there was one thing he had that just might come in helpful. Tons of experience with women. Why not use it to her benefit? He'd already heard what was going on. Plus, she hadn't had sex in over three years. These were desperate times, and clearly, she could use a little help here. Despite her better judgment, she pushed the speaker button.

(You can read the rest of Chapter 1 for free here: http://www.mirandaliasson.com/cant-fight-this-feeling-extended-exerpt/)
Readers should read this book….
…if they like a character-driven romance that will make them laugh and cry.

What are you currently working on? What are your up-coming releases?
I have three books coming out with Grand Central starting in the summer of 2018. It's a brand new small town series and like the Mirror Lake books, they are very character driven and emotional. Can't wait to share them with you!
I have an Entangled release coming out in October and a Mirror Lake Christmas novella.
Thanks for blogging at HJ!
Giveaway:

I'd love to give away a signed print copy for a U.S. reader and an e-book for an international reader.
To enter Giveaway: Please complete the Rafflecopter form and Post a comment to this Q:

Drew, when he's hiding out in Mirror Lake, grows a big, bushy beard, prompting Maggie to call him Unabomber and Wolverine, which he finally shaves. Do you like those big beards that are popular now? Do you prefer a hairy or a clean-shaven hero?
Excerpt from Can't Fight This Feeling:
He gripped her head firmly with both hands and pulled it toward him, then planted a kiss tenderly on her forehead. "Don't be afraid," he said in a low, calming voice that touched her to the core. Still cupping her face with his hands, he looked deeply into her eyes and said, "I want us to try, Maggie. To have a real relationship. To go wherever it is you're willing to go." He smiled. "Besides, I can't resist a girl who reads Harlan Coben."
"I do James Patterson too. And Tess Gerritsen. And John Grisham."
"Now you're really turning me on." He reached out and kissed her firmly, possessively. In a way that stamped her as his. Then he pulled back a little and scanned her face, tucking a strand of hair behind her ear.
"Don't go out with the fireman anymore."
"Okay," she whispered.
And he kissed her once more. Slow and gently, his lips barely grazing hers. Angling his face better over hers, he brought their lips flush in a deep, sensual kiss. She didn't realize it, but she'd been waiting for this, missing it since the first time they'd made love. Despite the sudden shakiness she felt down to her bones, despite the fact that she was scared out of her ever-loving mind, nothing had ever felt so damn good.
"Maggie," he said, stroking her cheek and looking into her eyes. "I never felt this way about anyone. But I need us to promise to be honest with each other. No matter how difficult it is."
"Okay," she murmured, barely able to concentrate. "I'll be more honest. Your dog is spoiled. And by the way—what, may I ask, is she doing in my dog's bed?"
"They worked it out. So maybe we can too."
Suddenly he was pushing against her, toppling the both of them to the couch, kissing her deep and hard and wet, until her toes curled and every sensible thought flew far away. She had the vague impression of popcorn spilling, but it didn't really register. Because his delicious weight was on top of her, and she couldn't get enough of him, of his good clean smell, of his magical lips, of his hands, roving all over, sliding over the hot skin beneath her shirt.
Excerpts. © Reprinted by permission. All rights reserved.

Book Info:
SHE WANTS TO MOVE ON…WITH SOMEONE BLAND AND BORING.
Widowed psychologist Maggie McShae is ready to find someone who won't make her heart beat fast, her knees grow weak, or her body go hot and cold at the same time. No one she can really love, because love brings too much pain.
Drew Poulos, son of a billionaire, is hiding out in Mirror Lake, working at his brothers' brandy company. He inspires those very feelings Maggie's determined to avoid. The hunky businessman, who left his high society bride at the altar, is the last person she'd ever seriously date. But he might just be perfect for a fling…
HE NEEDS A DATE FOR HIS BROTHER'S WEDDING…WITH SOMEONE WHO CAN CALM HIS QUIRKY FAMILY.
Drew's too heartbroken to ever trust any woman again, but the sexy psychologist is the perfect person to deflect his family's attention as his brother marries the woman Drew once thought was his.
As sparks fly, two injured hearts might just find that true love can be even better the second time around.
Meet the Author: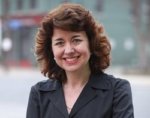 Miranda Liasson loves to write stories about everyday people who find love despite themselves, because there's nothing like a great love story. And if there are a few laughs along the way, even better! A former Golden Heart winner, she's written contemporary romance for Montlake, Entangled, and soon for Grand Central. She lives in the Midwest with her husband, three kids, and Posey, a rescue cat with attitude.
Website | Facebook | Twitter |