Today it is my pleasure to Welcome author
Laura Drewry
to HJ!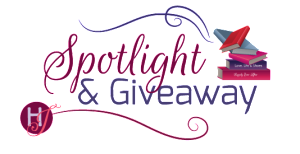 Hi Laura and welcome to HJ! We're so excited to chat with you about your new release, Catch and Release!

Thanks again for having me here today – what a fun way to spend my birthday!

Please summarize the book for the readers here: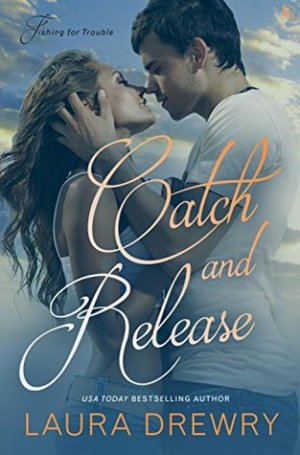 As the oldest of the O'Donnell brothers, Ronan has been protecting his brothers since the day their mom walked out on them. He makes sure they are fed, have clean clothes, and whenever he can, he puts himself between them and their father's swinging fists. They might not be kids anymore, but that doesn't mean Ronan can stop trying to protect them; it's who he is. And now that the three of them are working to rebuild the family fishing lodge, he needs to do everything he can to protect it as well, and that includes making sure the incoming television crew doesn't exploit them.
Hope Seaver is out to prove herself as a producer, but it's not going to be easy, not with Ronan throwing up roadblocks every step of the way. Somehow she has to prove to him – and her boss – that she can deliver a quality program without exposing the O'Donnell family secrets. And the fact is, viewers don't need to know their secrets; they love the O'Donnells just as they are – especially Ronan. And it's getting easier and easier for Hope to see why.
He's so much more than the surly f-bomb-dropping guy she first met. There's a gentle, funny, sweet side to him that he keeps hidden behind a barricade, walled up safe and sound where there's no chance of his heart ever being shredded again.
The last thing Ronan wants to do is fall for Hope, but once it starts, he can't seem to stop himself. She's smart and gorgeous and the things that come out of her mouth make him laugh all the time. And even though she's usually soft spoken and nervous around him, she's not afraid to put him in his place when she has to.
It takes him a while to admit what he's feeling for her, but when he does, it's like his whole world lights up and it's all because of Hope; because he know he can trust her more than he's ever trusted another woman. And because he knows she'll never do anything to break that trust.
But then she does.

Please share the opening lines of this book:
"Did you know there's a town in Saskatchewan called Climax?"

Hope Seaver pulled a Wet-Nap out of her oversize tote bag and handed it across the narrow aisle to her camera guy, Kevin, as the small float plane banked a little to the right. Having spent most of the flight bent over his barf bag, Kevin's already pale complexion seemed almost transparent as he sat up slowly, dragging the damp cloth over his mouth.
Please share a few Fun facts about this book…
The lodge in this series, named the Buoys, is completely fictitious, but the exterior of the building and the land was inspired by a real fishing lodge on the west coast of Vancouver Island called Eagle Nook Resort. www.eaglenook.com
At a certain point in CATCH AND RELEASE, they talk about St. Mark's Hospital. It's the same fictitious hospital used in my Friends First series.
I was trying to come up with a different kind of name for Hope's boss when the song "My Name is Luka" came on the radio. Ba-da-boom ba-da-bing. . .we had a name.
Please tell us a little about the characters in your book. As you wrote your protagonist was there anything about them that surprised you?
Absolutely! I mean, honestly, who knew Ronan could cook? Not me! LOL That certainly wasn't what I thought he'd be doing when I started writing this series – or even this book! I knew that because he was the oldest, he was the one who'd protected his brothers after Maggie left, but until I actually started writing his story I never actually thought that part of that protection meant that he took on the role of the parent. So not only did he protect them from their father's abuse, he was also the one who took care of them. He made sure they got back and forth to school (once he was able to take the boat himself), he was the one who made sure the laundry was done and that his brothers did their chores and their homework, and so it only made sense that he, of course, would have been the one who did all the cooking, too.
Hope surprised me, too, because I originally imaged her being mild mannered and soft spoken – not meek, but gentle – and for the most part, that's exactly what she's like. But then she showed me her take-no-b.s. side, and while I knew it was inside her somewhere, I wasn't expecting it to show up when it did. I love it when that happens!
If your book was optioned for a movie, what scene would you use for the audition of the main characters and why?
I think I'd choose the scene where Hope works up the nerve to make the first move. It takes her a while to finally be able to say what she wants to say, and it takes Ronan just as long to get a grip on the fact she's just walked into his kitchen and blurted out that she wants him to kiss her. It's a scene that shows both being pushed out of their comfort zones.
"I'm sorry," she said. "I guess I misread things. I thought . . . Well, it doesn't matter. You don't want to and that's totally fine. No problem. All good. I'll just . . . yeah. I'll say good night, then."
If there was anything she was proud of, it was the fact she'd maintained eye contact with him that entire time. But now that it was done, she looked straight at the door and headed for it with steadfast purpose. Exit . . . stage left.
The last thing she expected was for him to step in front of her two feet shy of her goal. He didn't touch her, just stood there, blocking her way.
"I never said I didn't want to."
So determined was she to get the hell out of there, it took her a second to understand what he'd said, and by that time he was already backing out of her way, hands lifted slightly.
"But you said it yourself, Hope; you've only been here a couple weeks, so you don't know me very well. Once you do, you'll realize I'm not what you're looking for."
"And you know that how?"
"Because I know me." He grabbed the tea towel off his shoulder and twisted it between his hands. "And I know I'm not good at shit like this."
"Like what?"
"Like this." He slumped against the counter again, arms crossed, a deep frown creasing his forehead. "Like you."
"Okay, first of all," she said, "I'm going to choose to believe you didn't just stand there and insinuate that I was shit."
There, that smoothed out a bit of his frown.
"And second of all, I'm not asking you to marry me, Ronan. I'm only saying that it seems like there might be something here and maybe it wouldn't be the worst thing in the world if we spent a little time seeing where that goes."
For about two seconds she thought he was going to agree with her, but then he exhaled, long and slow, and shook his head.
"It's not that I don't want to," he said. "Believe me. But I already know how it's going to end, and it's not going to be good."
"Oh, I see, so you're psychic now?" Hope opened her eyes as wide as she could and pretended to be amazed. "Funny, that wasn't in any of the notes Luka gave me, but I gotta tell you, it'll put a whole new spin on the show."
The sound that erupted out of him was more of a grunt than a laugh.
"I'm trying to save you the aggravation," he said. "Because things never end well with me. I'm gonna end up treating you like crap, and it won't be because you've done anything. It's just me."
"It's just you?" Hope stared back at him for a second, waiting for something better than that. It never came. "Seriously? You're giving me the 'it's not you, it's me' speech already? Wow. Okay."
What do you want people to take away from reading this book?
I would like readers to walk away from CATCH AND RELEASE remembering that things aren't always as they seem; that sometimes loved one hurt us because they're trying to protect us. That doesn't mean we need to ignore the pain and hurt, or even try to forget that it happened, but maybe if we tried to stand in the other person's shoes and see things from their perspective, it might help us to forgive them. A little bit of compassion can sometimes go a long long way.

What are you currently working on? What other releases do you have planned for 2017?
I've begun work on a new small town contemporary series but that's all I can say right now because I'm a little superstitious about discussing works in progress. LOL I don't have release dates yet, but I'm hoping to have the first one out later in the year.
Thanks for blogging at HJ!
Giveaway:

Ebook: CATCH AND RELEASE (A Fishing for Trouble Novel) by Laura Drewry
To enter Giveaway: Please complete the Rafflecopter form and Post a comment to this Q:

Throughout CATCH AND RELEASE, Hope spews weird and sometimes inappropriate bits of trivia when she's nervous. What is the oddest fact or piece of trivia you can think of?
Excerpt from Catch and Release:
Hope shook Finn's and Liam's hands, smiling all the while as she consciously focused on maintaining slow easy breaths. No problem.
You got this.
And then she turned to greet Ronan. From the photos in the Hooked files, she'd cataloged every detail about him—about all of them—so deep in her brain that she could have described him perfectly even with her eyes closed.
From the green eyes, to the single freckle in the middle of his left cheek, to the three lines creasing his forehead. From the way he wore his thick brown hair just short enough that he probably only combed it with his fingers, to the way he stood a good inch or so taller than both of his brothers, and the way he always wore his watch on his right wrist. And, yeah, okay, she'd noticed the way his shoulders and biceps stretched the fabric of his T-shirts. Like it was doing now. Whatever. The point was, none of this was new to her; she knew all of it and more.
And yet not a single one of those details, nor any of the others she'd stored up, prepared her for the real Ronan O'Donnell—for the way his eyes weren't just green but a soft mossy color that looked at her with something more like surprise than the blatant anger she'd expected; for the way his strong handshake, hesitant as it was, somehow infused a bit of strength in her; and for how much actual space he took up.
Sure, she could have chalked up the crowding to the number of people on the dock or to the fact that the low-lying clouds made the whole cove feel socked in, but the fact was, Ronan James O'Donnell had a physical presence that was a little intimidating, a little daunting. Or at least it was right up until he spoke.
"Hope." Ronan nodded slightly as he released her hand. "Good to meet you."
It was silly to think he'd yell all the time, but it wasn't until he spoke her name that she realized that's exactly what she'd expected, exactly what she'd prepared herself for. It had to be why the deep warm timbre of his voice caught her off guard and sent crazy flutterings racing through her blood until she shivered them out as goosebumps.
Nerves, that's all it was. Or maybe relief. She'd prepared herself to meet the loud, angry Ronan and she'd shored up her will to deal with that, to be on the defensive right from the get-go. But now . . . now she could relax a little, right?
Yeah, right. He might not be yelling, but suspicion lingered in his eyes, and if this was going to work, she'd need to find a way to get him to trust her. She needed all of them to trust her, to believe she was the one they could count on, the one who'd protect their interests while providing the network with a ratings winner. She needed to show the O'Donnells they had absolutely nothing to worry about.
Nothing except for the fact that she'd never been the one in charge before, she'd never done this on her own, and one wrong move would no doubt bring the whole show to a screeching halt, putting herself, Kevin, and Chuck out of work.
But other than that . . . yeah . . . no worries.
"Thanks," she said, pushing what she hoped looked like a bright, confident smile. "Good to meet you, too."
She tucked the straps of her bag high on up on her shoulder, then set in to help off-load the rest of the bags and equipment. Once everything was stacked on the dock, the pilot didn't hang around; he just locked up the hold, climbed back inside the cockpit, and waved as Kevin untied the plane and shoved it away from the dock.
It took a bit of juggling, but once they'd stored some of the gear on Finn's boat and everyone was loaded down with the rest of the bags, Liam led them all up the dock toward the lodge. Kevin walked next to him, followed by Finn and Chuck, which left Hope to pull up the rear with Ronan.
"Here." Shifting the bags he already had, he reached for one of hers, but Hope shook her head.
"It's okay," she said. "I got it. Thanks."
The bags were freakin' heavy, and the drizzle was making the hard-plastic handles slippery, but she needed Ronan and everyone else at the Buoys to believe she was fully capable, not some ridiculous delicate flower who couldn't handle things. And while the rational side of her brain knew that carrying bags had absolutely nothing to do with how well she did her job, it was the principle of the matter.
So onward she trudged, and even though the rest of them were already well ahead, Ronan stayed with her, walking in silence, and looking very much as if he'd rather be getting his chest waxed. It couldn't have been more than a couple of hundred meters from the dock to the stairs, but it felt like miles, especially with neither of them saying anything.
Come on, Hope. You've read everything there is to read on this place-you know its specs, you know its history, you even know how many fish they caught last season. Say something! Anything. Talk about the weather, for God's sake.
"Did you know that Texas horned toads can shoot blood out of the corners of their eyes?"
Excerpt. © Reprinted by permission. All rights reserved.

Book Info:
Hope Seaver is an up-and-coming TV producer tackling the hardest gig of her career: a reality show set at the Buoys, a scenic fishing destination owned by three handsome, stubborn brothers. Liam and Finn O'Donnell are willing to tolerate her crew for the sake of the business, but Ronan would rather chew off a limb than open up on camera. Somehow Hope has to convince him of her good intentions—and stop herself from swooning every time Ronan walks into the frame.
Ronan knows that he's the reason his brothers gave up their old lives to run the Buoys, and he needs to make it worth their while. So if this out-of-towner with the kind eyes and dazzling smile wants to give them the free publicity they desperately need, Ronan can't say no. He just won't let himself get burned again by a double-dealing woman. But what if Hope's good-girl routine isn't an act? When Ronan lets his guard down long enough to catch a glimpse of the real Hope, he likes what he sees—enough to give love another shot.
Book Links:

Meet the Author: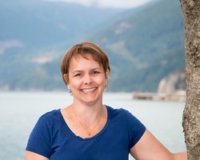 USA Today bestselling author Laura Drewry writes fun and sexy contemporary romances filled with heartfelt emotion and characters readers can relate to. When she's not writing, she likes reading, watching Marvel movies with her boys, Pinning recipes she'll never make, and cheering for the Yankees. Laura lives in southwest British Columbia with her husband, three sons, two dogs, a turtle, a handful of chicken and about 30,000 bees.
Website | Facebook | Twitter | Instagram |