HarperImpulse is an exciting new range of romance fiction brought to you from the women's fiction team at HarperCollins. Our aim is to break new talent from debut authors and import the hottest trends from the US, bringing you the very best in romance. Whether that is through short reads for your mobile phone or epic sagas that span the generations we want to proudly publish romance fiction that gets everybody talking. 
Celebrate Christmas with HarperImpulse…
So I love Winter – the roaring fires, the crisp white snow, wrapping up warm in the softest hats and scarves. Warming, welcoming mulled wine, freshly baked cinnamon rolls (my absolute fave!), and, of course, CHRISTMAS… am I right?! And what could be better than curling up with a heart-stopping, bone-meltingly romantic book?
Well here at HarperImpulse we have got some seriously good festive treats and the lovely Sara is letting me share them all with you!
First pressie under the Christmas tree then is –
Vonnie Davis' Santa Wore Leathers (Available November 28th)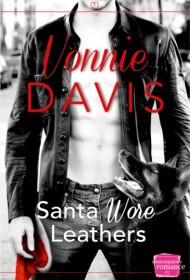 "This novella is another prime example of the absolutely excellent Seasonal stories that are out for 2013…"- Goodreads reviewer
Seriously, can we just take a minute to appreciate this cover and imagine this guy climbing down our chimney on Christmas eve?!
This fun, contemporary romance novella is the perfect treat for fans of Lori Wilde and Jennifer Ryan. Take one man-shy reporter, a gorgeous ex-Navy SEAL turned firefighter, add in a thong-stealing dog… and Christmas will never be the same again!
There's only one thing on Becca Sinclair's Christmas list this holiday season – her very own column in the local paper. And if she can build a huge blog following, her wish just might come true.
Enter Dan 'Wolf' Wolford aka the man-whore next door and the new star of Becca's popular, post-divorce blog about men. A Navy SEAL turned commander of the Florida Marine Rescue Unit, Wolf's the very definition of the word alpha – and with an endless rotation of women on his doorstep, this hunk on a Harley has Becca and her female followers all hot and bothered!
All Becca wants for Christmas is her newspaper column, right? But when she finds herself the target of Wolf's irresistible attentions, her snarky comebacks become less and less convincing and, suddenly, she's not so sure anymore…
Lynn Marie Hulsman Christmas at Thornton Hall (Available Dec 12th)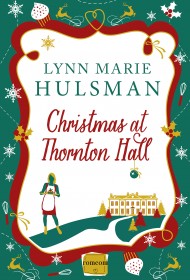 This hilariously witty romcom is a country house romance for the modern age, a must-read for fans of the scandals and drama of Downton Abbey and the charm and wit of Helen Fielding!
When Juliet Hill unwittingly discovers a most-definitely-not-hers-rhinestone-studded lace thong in her high-flying lawyer boyfriend's apartment, this usually feisty chef is suddenly single and facing a very blue Christmas – with only a ready meal for one to keep her company!
So when she's personally requested to cater for the family at Thornton Hall three days before Christmas, it's not long before Juliet's standing at the (back) door of the Earl of Gloucester's impossibly grand ancestral pile.
The halls are decked, the guests are titled, those below the stairs are delightfully catty, and all-American Juliet sets to work cooking up a glorious British Christmas with all the trimmings.
But other flames are burning besides those on the stove… Sparks fly with Edward, the gorgeous ex-soldier turned resident chef, and are those sidelong looks Juliet's getting from her boss, the American tycoon Jasper Roth?
As the snow starts to fall on the idyllic Cotswolds countryside, so does the veneer of genteel high society and there are more than a few ancient skeletons rattling out of the Hall's numerous dark cupboards!
Charlotte Phillips Kiss Me on This Cold December Night (Available December 12th)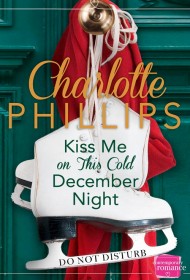 Christmas in London – a time for late night shopping on Regent's Street or ice skating at Somerset House under a blanket of twinkling fairy lights, the warming, welcoming aroma of mulled wine in the air…
Or, alternatively, a time for bumping into the ghosts of one night stands past in Ella Scott's case!
Checking into her boutique hotel for a weekend of Christmas shopping, the last person Ella expects to bump into at reception is Tom bloody Henley – ambitious doctor, highly eligible bachelor and with whom she had the most unbelievable, mind-blowing brief encounter five Christmases ago.
But Ella slipped out quietly the morning after all those years ago for a reason and although Tom's got a look on his face that suggests Christmas has come early, there's no way she's going to be repeating past mistakes… right?
Brigid Coady A Stocking Full of Romance (Available December 19th)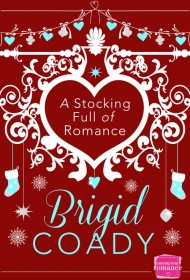 A funny, charming and irresistible collection of seasonal short stories.
Perfect for enjoying a little bit of escapism in between last minute Christmas shopping and mice pie making!
But if you're feeling a little Christmassed out, which believe me, can happen, then we've got some powerful contemporary and New Adult romances to lose yourself in and escape the holiday rush…
Erin Lawless The Best Thing I Never Had (Available December 5th)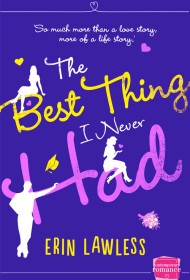 'So much more than a love story, more of a life story.'
Five years ago they'd been seven friends at university that laughed hard and loved harder.
Nicky and Miles, the couple that were always meant to be… Leigha and Adam, maybe not.
So when Harriet and Adam grew close, during those endless days in the library and too many seminars they (well, Adam) hadn't prepared for, they did the one thing that changed everything. They kept a secret. And when it came out, it all fell apart.
When the day comes for bridesmaids to be chosen and best men to fulfil drunken promises, Nicky and Miles' wedding isn't just a wedding, it's a reunion – loaded with past hurts, past regrets, past loves…
The Best Thing I Never Had is in turns funny and sad, but always honest, about friendship in all its forms and the practicality of second chances.
If you fell in love with Mhairi McFarlane's You Had Me at Hello and David Nicholls' One Day, then this stunning debut book is for you.
Jane Lark I Found You (Available December 5th)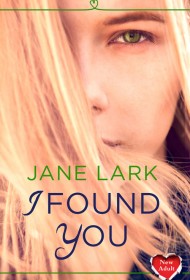 Tomorrow is for regrets. Tonight is for being together.
On a cold winter night, Rachel and Jason's lives collide on Manhattan Bridge. She's running from life, he's running toward it. But compassion urges him to help her.
His offer of a place to stay leads to friendship and trouble. There's his fiancée back home in Oregon and a family who just don't trust this girl from the wrong side of the tracks.
But when the connection between them is so electric, so right… everyone else must be wrong. And as the snow begins to settle on the Hudson, there's nothing but the possibility of what could be – of this, right here, right now. Them.
Rachel K Burke Sound Bites (Available December 5th)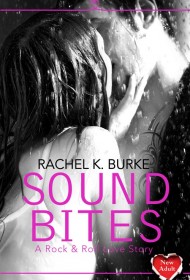 Perfect for fans of J Lynn & J A Redmerski!
What happens when you find yourself caught between a painful past and an uncertain future…
Renee Evans has a knack for trouble. After walking in on her best friend and boyfriend in bed together, twenty-five year-old Renee flees her dream job as a music journalist in sunny Los Angeles and returns to her hometown of Boston – only to meet Dylan Cavallari, the mysterious, aspiring musician who lives in her apartment building.
Dylan's piercing gaze and womanizing demeanor make him exactly the type of guy that Renee should steer clear of – which is most likely the reason she falls for him. But when Renee's troublesome ex comes back and threatens to drive her and
Dylan apart, Renee is forced to face her past and save her relationship with Dylan before it's too late.
Sound Bites is a novel about love, friendship, betrayal, forgiveness, and the power of music to help you find your way.
And don't forget we've got plenty more where these came from – head to www.harperimpulseromance.com to indulge in many more supremely talented authors and some fabulous storytelling.
We love talking, obsessing, waffling about romance so come and join in the fun @HarperImpulse & @girl_on_a_ledge.
Happy holidays everyone!
Giveaway:

5 lucky winners will win iBook vouchers for 2 HarperImpulse e-books of their choice. 
To enter Giveaway: Please complete the Rafflecopter form and post a comment to this Q:

Tell me which of these books caught your attention and why?