Today it is my pleasure to Welcome romance author
Kathleen Bittner Roth
to HJ!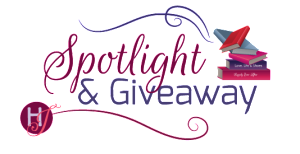 Hi Kathleen and welcome to HJ! We're so excited to chat with you about your new release, Celine (When Hearts Dare)!
Thank you so much for having me. It's a pleasure to be here.
Please summarize the book a la Twitter style for the readers here: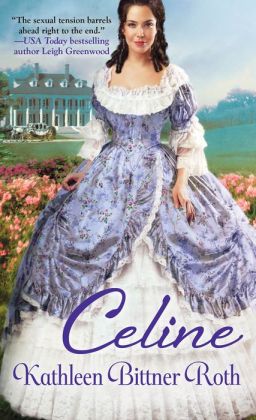 In the wake of tragedy, a young widow seeking a new life on her own enters into a turbulent love affair that may heal her heart or drive her into danger.
Please share a few Random facts about this book…
Food cravings? Egads! I do a lot of research for my stories which, for this story, included researching Cajun and Creole food. Even now, I can read the scenes where the wonderful food is presented and I get an urge to travel to New Orleans and restaurant hop.
I have no idea where the inspiration for this story came from, I simply knew I wanted to write something that paid homage to the 1980s classics, something that had an epic feel to it, a story that embraced the broad spectrum of America during the antebellum period when life in the South was lush and the west was wild. I also wanted to feature flawed characters forced to journey through their own process in order to find peace and harmony in their lives.
What a reader wouldn't know about my characters from reading the book is that as a child, Trevor nearly drowned in the Mississippi. Thereafter, he was afraid of the water. He took on the family shipping business in part to overcome his fear of the sea. Celine was raised by her dressmaker grandmother who used to swipe end pieces of fine fabrics from her patrons. It was her way of keeping Celine clothed in the latest fashions. Growing up, Celine had always been afraid someone would recognize the fabric and confront her on the streets of New Orleans.
Please tell us a little about the characters in your book. 
Celine is a young widow who has spent a year on a friend's plantation recovering from a horrible accident that caused the loss of her husband and child, and left Celine near death. She has been quietly healing and trying to find her place in the world when Trevor, the playboy prodigal son returns from England and upends her world. 
Trevor is a successful, strong-willed shipping magnate with a polished veneer that hides the demons he has battled ever since his mother's death, something he blames his father for. Trevor has never had the desire to settle down with one woman until he comes upon Celine. But despite her attraction to him, she'll have nothing to do with him.
As you wrote your protagonists was there anything about them that surprised you?
I was surprised at Celine's rapid growth from a lost soul with nothing to call her own to a resilient survivor who, despite the terrible turn her life took, won the inner battle over her fears and insecurities.
Trevor surprised me with his willingness to dig deep inside himself for answers.
The First kiss…
His teeth tugged at the lobe of her ear—gently, ever so gently, but the reaction he provoked was anything but gentle—his touch seared her like a branding iron.
Wild, primitive urges she didn't know she possessed pounded in her veins. Her body stiffened, then shook slightly.
A quiet force emanated from him, a power unlike anything she'd ever experienced as he held her. She knew it was useless to struggle. He could easily overwhelm her.
She closed her eyes to him.
To think.
But she couldn't seem to pull her thoughts together. Oh, she was definitely over her head here. This kind of seduction was clearly Trevor's territory. She must have been insane to think she could handle him.
Panic licked at her heels.
His lips caressed the curve of her shoulder, and then came to rest at the hollow of her neck. She needed to stop him, but she couldn't seem to move. Did she dare to embrace a bit of the rapture her erotic books had touched upon?
They stood together quietly, not moving. But his lips remained, soft and sweet on her neck, his breath a hot rush across her flesh. The air around her turned thick with passion, and her knees turned to liquid.
The battle was lost to her.
Trevor's mouth moved slowly along her neck, leaving a hot trail as he went. "You smell so good, so tempting." He kissed her ear, and then moved up to press gentle kisses against her eyelids.
He clasped her wrists closer together, holding them easily over her head with one hand, leaving his other free to stroke her hair. He ran his thumb gently along her ear, then along her jaw, before sliding his fingers behind her neck.
She held still, trying one last time to find the strength to reject him. But her insides burned, and all she knew was that her desire for him was deepening.
Gently, he pushed her chin up with his thumb, tilted her face to his. His lips came down on hers, this time meeting no resistance. His mouth, warm against hers, engulfed her. For a moment all that existed was his supple lips on hers as he softly murmured her name.
His hand left her neck and moved down the front of her, loosening the sash of her robe. The top of his hand brushed against her ribcage—and God, she wanted more of his touch.
Did any scene have you crying or laughing while writing it?
More than one scene had me doing both. One of the saddest that had me in tears while writing it was when a duel took place that tore Celine's heart out.
If your book was optioned for a movie, what scene would you use for the audition of the main characters? 
I would use the scene where Trevor and Celine first set eyes on each other. She stands on the second floor gallery of the opulent plantation home where she resides and peers down the oak lined path leading from the house to the Mississippi when Trevor steps off a majestic sternwheeler. As the carriage transporting him to the house draws closer, we experience Celine's moment-by-moment reactions. When he steps from the carriage and glances up at her and their eyes lock, the moment is riveting. I can still feel their instant connection clear to my bones. I hope the reader will as well.
If you could have given your characters one piece of advice before the opening pages of the book, what would it be and why?
I would tell them that like everyone else, they have a destiny and free will. How they exercise their free will controls the quality of their destiny. Knowing this, if they will relax and let their path in life unfold naturally, they won't have to struggle so hard in their journey to find joyful contentment.
What would you say is your motto or maxim as a writer?
Disciplined and focused, yet flexible and relaxed, with the ability to go with the flow of life as it is presented to me. That's what makes my life as a writer work.
What are you currently working on? What other releases so you have planned for 2014?
I'm delighted to report that Alanna, book two in the When Hearts Dare series, follows right on the heels of Celine – November 4th, to be exact.
I am currently working on three projects: A story that I hope will follow Josette, the third book in the series (Josette releases September 2015). There are two wayward but handsome-as-sin brothers in the story that had my critique partners begging for more. I'm also working on a WWII story, and putting the final touches on a stand alone set in the mid-1800's.
Thanks for blogging at HJ!
Giveaway:

2 Print copies of CELINE (When Hearts Dare)
To enter Giveaway: Please complete the Rafflecopter form and Post a comment to this Q:

Celine is a story with an epic quality, one that spans both time and place—from New Orleans to San Francisco. I'm curious if you, as a reader, enjoy reading sweeping sagas that take place on a grand scale, reminiscent of the 1980's classics, yet are fresh and new?
Excerpt
Trevor turned his attention to Celine. "Seems you have enough pull around here to get whatever you want, including my quarters, whilst I'm hustled off to the guest room by a sullen maid with whom I have quickly lost favor."
His mouth eased into a slow, seductive grin. Celine's heart pounded out a nervous tattoo in her throat. His gaze settled on the small vee in her neck where her blood pulsated.
He sees.
Fainting dead away would work. She'd be out of her misery, at least.
He tilted his head. "On second thought, right next door in the guest room may not be so bad, after all. If you need anything . . ."
He issued a throaty laugh, raising one eyebrow slightly as he reached for her hair. Long, tapered fingers gently flicked a thick curl resting on Celine's shoulder. His fringed lashes lowered, veiling his dark eyes.
She stood stoically before him, fascinated with what mischief he might be up to. Especially with Marie standing right there. What a bold one he is. No wonder the women were quite taken with him.
Trevor cocked his head slightly to one side, as if he'd heard her thoughts. He hooked one thumb in the top of his trousers and raised his chin a notch until he regarded her through half-closed lids. The corner of his mouth curled into a sardonic grin. "What's the matter? Don't you like what you see close up as well as when you were sneaking around on the gallery?"
She hadn't expected that. A bucket of cold river water tossed in her face couldn't have shocked her more. Well, she wasn't letting him get to her.
He regarded her from head to toe, mischief skirting his features. "Madam, if you were any more controlled, you'd become a statue."
She stood still and reserved for a second longer, then turned abruptly and went to where one of her shoes lay. She slipped it on and then searched the room.
Trevor chuckled, walked over to the fireplace, and retrieved the other. He blew the ashes off and handed it to her. "My visit might prove to be rather interesting after all." He sauntered past Marie without a backward glance.
Marie stepped into the room. "Told you he could be a rascal."
Book Info:
He stepped off a jewel of a sternwheeler onto one of the most beautiful plantations in all of Louisiana. And into her life.
Celine's breath caught in her throat. Heat smoldered in her belly. What a sensual man. The scion of the Andrews family carried an aura of personal magnetism so powerful, a sensation close to fright swept through her. She stood still and aloof, masking her emotions. His intense gaze seemed almost a physical touch. She held her head at a proud, haughty angle, not flinching from his bold scrutiny.
In seconds, Trevor regained his cool, casual air. A lusty grin caught at the corners of his mouth, and fire danced in his eyes as he bent ever so slightly at the waist, tipped an imaginary hat, and strode casually into the house.
She would never be the same . . .
From Plantation era New Orleans to the untamed American West, here is the sweeping, unforgettable tale of a headstrong young beauty and the man she is destined to love.
Buy Links:
http://www.amazon.com/Celine-When-Hearts-Kathleen-Bittner/dp/1420135287/ref=sr_1_1?ie=UTF8&qid=1413293855&sr=8-1&keywords=9781420135282
http://www.barnesandnoble.com/w/celine-kathleen-bittner-roth/1117797569?ean=9781420135282
http://www.booksamillion.com/p/Celine/Kathleen-Bittner-Roth/9781420135282?id=6117417208691
http://www.indiebound.org/book/9781420135282
http://www.bookish.com/books/celine-kathleen-bittner-roth-9781420135282
http://www.walmart.com/ip/34161476
Meet the Author: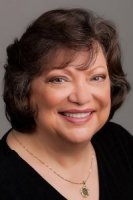 Kathleen Bittner Roth is a PAN member of Romance Writers of America® and belongs to the Hearts Through History Romance Writers chapter. Kathleen was a finalist in RWA's prestigious Golden Heart contest, and has won numerous awards for her writing. She is the founder of Inner World Perceptions, an international well-being center. She has worked in the media for many years (television and radio, including The History Channel, and all four major networks). Although she has roots in both her birthplace in Minnesota and Texas, she currently resides in Budapest, Hungary, a romantic city that makes it easy to write historical romance.