Today it is my pleasure to Welcome romance author
Jamie Shaw
to HJ!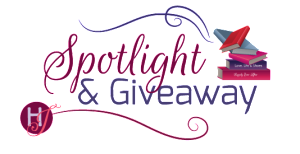 Hi Jamie and welcome to HJ! We're so excited to chat with you about your new release, Chaos

!
Please summarize the book for the readers here: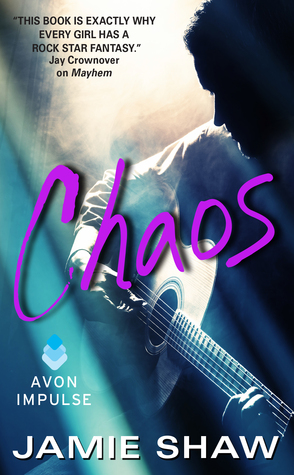 CHAOS is a New Adult rock star romance where the heroine rocks just as hard as the hero. Kit Larson's story begins when she hooks up with her crush in high school—and then he doesn't call her… for six years.
Shawn Scarlett broke Kit's heart when he moved away and forgot about her, but now, she's auditioning to be the new guitarist for his band, and no one can play the guitar like she can. She gets the part, and that means four weeks on a tour bus with the band, four weeks sleeping right across the tour bus aisle from Shawn. Kit is no longer the girl from high school that he hooked up with and forgot—she's a kickass rock goddess who's determined to be unforgettable. Four weeks is a long time though, and old feelings die hard.

Please share the opening lines of this book:
"That was a hundred years ago, Kale!" I shout at my closed bedroom door as I wiggle into a pair of skintight jeans. I hop backward, backward, backward—until I'm nearly tripping over the combat boots lying in the middle of my childhood room.
"So why are you going to this audition?"
Please share a few Random facts about this book…
CHAOS is the only Mayhem series book that has a prologue. The characters in this story had some messy history, and I wanted readers to experience it first-hand.
I had a really hard time coming up with Kit's name. I knew I wanted it to be short, unique, and unisex, but I just couldn't put my finger on that "perfect" name that resonated with me. I spent days and days browsing unisex name lists, until I eventually thought of the name "Kit." I polled readers on Facebook to see if they thought the name sounded like a girl or guy (I love interacting with my readers!), and I received a varied enough response that I decided to go with it!
Kit spends a lot of time on her roof, and so did I when I was younger. I had a thing for high places—especially since my little brother couldn't climb nearly as well as I could! I loved the peace of being up on a roof by myself, and that's something Kit can appreciate too—though she doesn't mind sharing her space with Shawn. 😉
Please tell us a little about the characters in your book. As you wrote your protagonist was there anything about them that surprised you?
I originally imagined Kit being all hard edges. Her favorite accessories are her Fender guitar and her combat boots, and she grew up with four older brothers. "Girly"? Not in her vocabulary. So when I was writing CHAOS, her vulnerability really surprised me. Even though she prides herself on being a guy's kind of girl, Kit still has a lot of the same insecurities that most girls do. Being rejected by Shawn in high school really messed with her head—and her heart. Throughout the book, she analyzes and overanalyzes her interactions with him, and even though she hates it, she finds herself being the kind of swept-away kind of girl she never imagined she'd be.
What, in your mind, distinguishes this book from other books out there in the same genre?
This isn't a rock star book just because the hero is a rock star—it's a rock star book because the heroine is a rock star. Kit is part of the band, so her book gives an insider look at touring and performing and what it's like to be a kickass rocker chick.

Do you think there's a common trait or a je ne sais quoi that your protagonist must have?
I write New Adult, so I always do my best to make sure that my protagonist accurately reflects that age group. She can't have it all figured out. She has to make mistakes. She has to be insecure at times, and overconfident at others. She has to struggle throughout the book to find herself. And at the end, of course, she has to succeed. 🙂

Did any scene have you crying or laughing (or blushing) while writing it?
In CHAOS, Kit's twin brother, Kale, struggles with his sexuality and coming out to his family. There is a scene toward the end, with him and his family, that got me right in the feels. I cried while writing it and went through quite a few tissues! I don't want to spoil anything, so I can't really share a snippet or go into additional detail, but… yeah, it was extremely emotional for me to write, and advance readers of the book have told me that the scene made them cry to read.

If your book was optioned for a movie, what scene would you use for the audition of the main characters?
Easy—the band's first band practice! Shawn is being kind of a jerk and giving Kit a really hard time about her guitar skills, and she gets fed the hell up. Both of their personalities shine—his perfectionism and leadership, her quick wit and even quicker temper. She ends up throwing a guitar pick at him and storming from the garage, and Shawn chases after her. The scene that follows has yelling, swooning, and sexual tension. It'd be the perfect scene to test Kit and Shawn's fiery chemistry! I'd looove to see it on the big screen.
"Kit," Shawn says in that voice he's been using to criticize me all damn afternoon, "seriously, how many times is it going to take you to get this song?"
In Mike's garage on the outskirts of the city, I resist the urge to go full-on rock star and smash my guitar against the floor. I applied to be the band's guitarist, not Shawn's personal punching bag, but from the moment we started practice, he's been taking my confidence and beating it up. My molars are grinding, the noise scratching at my eardrums, and I sound like one of my brothers when I growl, "Really?" I glance at Joel out of the corner of my eye and then glare back at Shawn. His words sting, but I bite. "I am the person you're going to bitch out right now?"
"You miss your mark at the same spot every single time."
"Your bass player is fucking hungover as shit!" I bark, the echo of my insult lost to the noise-cancelling equipment mounted on the walls. With dark circles under his eyes and his mohawk lying in a matted mess on top of his head, Joel looks like he's been binge drinking all damn week and picked a shitty time to stop. "How the hell am I supposed to keep a rhythm when he's all over the damn place?"
Shawn blanches, and Mike twirls a drumstick between his fingers. "She's not wrong."
"She's right," Joel interjects before anyone can defend him. He unstraps the Fender from around his neck and sets it on a stand at the side of the garage.
"You're fine," Shawn assures him, turning those laser-cut emerald eyes on me again. "Don't lash out at him just because you can't do your job."
"Whoa," Adam says, but I'm already throwing my guitar pick at Shawn like it's a ninja throwing star and storming out of Mike's garage. I push the door open so hard that when it slams against the side of Mike's house, I'm surprised the tiny thing doesn't go toppling over.
I don't know why I ever thought joining Shawn's band would be a good idea. He was an asshole back in high school, he's an asshole now, and if the house did fucking topple over, I'm not sure I'd waste my energy digging him out.
"Kit!"
I ignore his stupid voice and continue walking, each stomp of my combat boots pulverizing the gravel of Mike's driveway into dust. The wind blows my hair back, transforming me into one very pissed off avenging angel who isn't going to waste her time avenging a goddamn thing. After two weeks of not being able to sleep because I was so anxious, of not being able to eat because I was so nervous, Shawn has made it a point to make me feel even smaller than the fifteen-year-old girl I was the first time I talked to him. And I am not that fucking small.
I lay my guitar in the back of my Jeep, climb into the driver's seat, and slam my key into the ignition.
Fuck going back to get my guitar case. I'd rather buy a new one.
When Shawn launches onto the running board beside me and clings to the roll bars above my head, I refuse to let him crowd me. I have a Taser in my glove compartment, and he has ten seconds before we both learn how it works.
Ten . . . nine . . .
"I'm sorry," he pants. "I didn't mean . . . to be so . . ."
"Such an ass?" I snap, forgoing the Taser when he offers his agreement.
"Yeah."
I narrow my eyes into pinprick black holes. "Too late."
"Huh?"
The afternoon sun casts a blinding halo all around him as I squint up at his stupidly gorgeous face. "I don't accept your apology. Now get the hell off my Jeep."
When he doesn't budge, I spin in my seat, lean back, and plant my combat boot firmly against his irritatingly flat chest. I give him a quick push with all intentions of knocking him on his ass, but Shawn reaches out for balance just as he begins to fall. His long fingers wrap tightly around my calf—around my barely-there skull-print leggings and the suddenly burning-hot skin beneath.
And then I'm just there, leaning back in the driver's seat, with my trembling leg captured in Shawn Scarlett's hand. His green eyes crawl slowly up the length of my thigh, the flat of my stomach, the curve of my neck.
"What am I supposed to do with this?" he questions, his eyes full of fire that's giving me seriously bad ideas. Every part of my body is begging him to prop the leg he's holding onto his shoulder, and then take the other and do the same. And when his grip slides up to my ankle, it's like his hand is reading my mind.
My toes curl in my boots. My lungs stop working.
"You're supposed to get the fuck off my Jeep," I manage to growl, startling him with a forceful kick that knocks him the rest of the way to the ground.
If you could have given your characters one piece of advice before the opening pages of the book, what would it be and why?
I'd tell my characters to be HONEST! Stop lying to each other, and more importantly, stop lying to yourselves! Honesty is sometimes a risk, but it can be worth it—really, reeeeally worth it. 😉

What are you currently working on? What other releases do you have planned for 2015?
Lately, I've been brainstorming a lot of ideas for the fourth book in the series. Since MAYHEM, everyone has loved Mike, the drummer of the band, so he definitely needs his own story!

Thanks for blogging at HJ!
Giveaway:

2 Digital copies of Chaos (Mayhem)
To enter Giveaway: Please complete the Rafflecopter form and Post a comment to this Q:

Kit is a boots-wearing, piercing-having, guitar-loving rock star heroine, and so far, readers are really loving her! So I want to know, what is your favorite kind of heroine? Is she shy? Is she a rebel? Does she dress in heels? Does she curse like a sailor? Do you have a specific heroine in mind when I ask this question? Let's talk kickass heroines!
Book Info:
From the moment she saw Shawn Scarlett perform at a school talent show, Kit Larson has loved two things: the guitar, and the gorgeous, green-eyed boy who inspired her to play. But one careless night in high school shatters her hope of ever being more than a notch in his bedpost.
Six years, two bands, and one mostly mended heart later, Kit's about to make her rock star dreams a reality as the new guitarist for Shawn's band, The Last Ones to Know. He may not remember their reckless night together, but Kit has never forgotten…and she's determined to make him eat his heart out.
The release of their new album means a month cooped up on a tour bus, sleeping inches away from the ridiculously sexy musician she's never quite gotten over. And as Kit gets to know the real Shawn—not Shawn Scarlett, the rock god, the player—their attraction becomes too hot to resist. But the past is paved with secrets, and when they finally surface, Kit could lose everything: the band, the music, her dreams…and Shawn.


Meet the Author: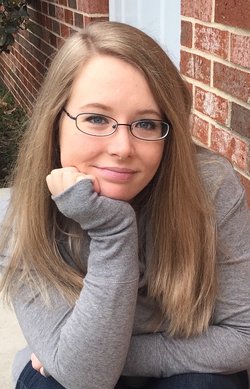 Born and raised in South Central Pennsylvania, JAMIE SHAW earned her M.S. in Professional Writing from Towson University before realizing that the creative side of writing was her calling. An incurable night owl, she spends late hours crafting novels with relatable heroines and swoon-worthy leading men. She's a loyal drinker of white mochas, a fierce defender of emo music, and a passionate enthusiast of all things romance. She loves interacting with readers and always aims to add new names to their book-boyfriend lists.
The best place for readers to get in touch with me is Facebook. I have a personal page, a fan page (https://www.facebook.com/JamieShawAuthor), and a fan group (https://www.facebook.com/groups/JamiesRockStars/). My fan group, Jamie's Rock Stars, is where I interact with readers the most and love to do exclusive giveaways! I'm also on Twitter and Instagram as @authorjamieshaw.