Today it is my pleasure to Welcome author
Maya Rodale
to HJ!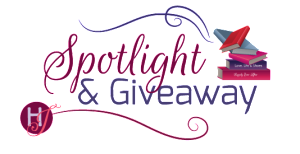 In the second novel of Maya Rodale's enchanting Keeping Up with the Cavendishes series, an American heiress finds her reputation—and heart—in danger when she travels to London and meets a wickedly tempting rake
Please summarize the book for the readers here: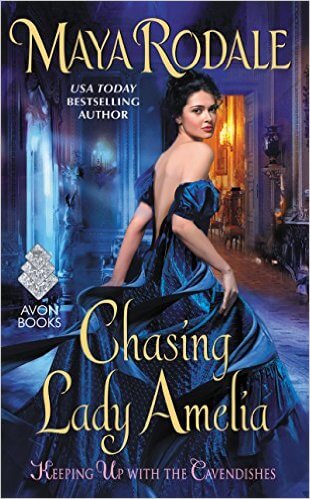 Runaway American Heiress spends one perfect day exploring London and falling in love with a charming rogue with a secret that might just make their HEA impossible…

Please share the opening lines of this book:
It was in the illustrious and exclusive Almack's assembly rooms that Lady Amelia Cavendish, previously of America and presently of England, officially confirmed that having one's brother inherit a dukedom was not all it was cracked up to be, in part because she was not permitted to use phrases such as "cracked up."
In fact, there was very little for a duke's sister to do, other than look pretty, speak about the weather, or get herself married.
These things held no appeal for Lady Amelia, beloved younger sister to the new duke of Durham.
Please share a few Fun facts about this book…
Chasing Lady Amelia is inspired by the movie Roman Holiday, starring Audrey Hepburn and Gregory Peck.
But the title is from the movie Chasing Liberty, which is a modern version of Roman Holiday.
The other inspo for the book: Lydia Bennet, the runaway sister from Pride & Prejudice.
Please tell us a little about the characters in your book. As you wrote your protagonist was there anything about them that surprised you?
Amelia is young and wild. Having largely been raised by her distracted (but loving) older siblings, she's the wildest of the bunch and as such has a hard time conforming to what society wants her to be. Naturally, she runs away for a day of escape and meets…
Alistair Finlay-Jones has just returned from the continent after six years abroad—escaping a tragedy in his past (because all romance heroes must have a tragedy in their past). His uncle has ordered to marry "one of those American girls" and as luck would have it, one stumbles right into his arms!

If your book was optioned for a movie, what scene would you use for the audition of the main characters and why?
I would love to see the actors audition with the scene where Alistair and Amelia first meet (which is available to read on my website): On a deserted street in Mayfair, in the middle of the night. Unbeknownst to both of them, she's imbibed some laudanum. He's found himself in quite the conundrum—a woman in his arms and he doesn't know what to do with her!
Here's a snippet:
"I would like to see you home safely. Where do you live?"
"America."
Wrong. Impossible. Try again.
"Where do you live?"
"One of these big old drafty houses." She waved her hand in the general vicinity of the approximately twenty houses lining the street.
The girl was leaning more and more heavily upon him. Her footsteps were slowing. He probably had precious few moments before she blacked out entirely.
"Miss, where do you live?"
She slumped against him. Yawned loudly. She rested her cheek against the wool of his jacket and her hands slid against his chest.
"Oh bloody hell," he muttered.
She mumbled something that sounded like, "Ladies mustn't use such language."
"Good thing I'm not a lady."
What do you want people to take away from reading this book?
This story is all about the joy of escape, even if it's just for one day. And indeed, I think we so often turn to romance novels for the pleasure of an escape, even if it's just for a few hours. So with this book, I hope readers are transported and amused for a little escape!
What are you currently working on? What other releases do you have planned for 2016?
I'm finishing up the third book in the Keeping Up With The Cavendishes series, called Lady Claire is All That. This novel is inspired by the romantic comedy She's All That and you will see Lady Claire, math genius, matched up with Lord Fox, hot jock of the haute ton. There is a wager, fun math lectures (!) and sexy times 😉

Thanks for blogging at HJ!
Giveaway:

Print copy of CHASING LADY AMELIA (Keeping Up with the Cavendishes) by Maya Rodale
To enter Giveaway: Please complete the Rafflecopter form and Post a comment to this Q:

What is your ideal escape? And if you could take anyone with you, who would it be?
Excerpt from Chasing Lady Amelia:
"Ah, Lady Nansen. Lord Nansen!" The duchess and her charges paused before a couple that looked just like all the others Amelia had been introduced to: they were of an indeterminate middle age, decked in an array of brightly colored silks and satins, and honestly, a bit jowly and gray.
"I haven't yet introduced you to my nephew and nieces."
"And we have been dying to make their acquaintance," Lady Nansen said, fanning herself furiously. "The ton has spoken of nothing else."
The duchess performed the introductions. Upon meeting James, the new duke, fawning ensued.
Everyone fawned over James these days—but then when his back was turned they whispered about how his father was a horse thief and that James had been raised in the stables and how tragic it was that Durham was now in his hands.
"And Lady Claire."
Amelia watched as they took in Claire's spectacles and her distracted, impatient demeanor. She had not mastered the slightly vacant look of a simpering miss and with a brain as sharp as hers, never would. Amelia watched as Lady Nansen decided that Claire would never be an "incomparable," or whatever they called the popular girls of the ton, and flitted her attention to the next sister.
"Lady Bridget."
Amelia watched as her middle sister glided into an elegant curtsy. The duchess beamed. Lady Nansen judged.
"Your practicing is paying off," Amelia murmured. She'd caught Bridget curtsying in front of the mirror in the ballroom for an hour last Thursday.
"Do shut up, Amelia," Bridget said through gritted teeth. Unlike the other Cavendish siblings,
Bridget actually cared about fitting in here. She was obsessed with learning and following the rules.
"And Lady Amelia." She gave a smile somewhere between gargoyle and simpering miss, but perhaps more on the gargoyle side of the spectrum.
"You must have your hands full, Duchess, trying to make so many matches."
"It does give one something to do all day," the duchess replied, with a tight-lipped smile that
Amelia dubbed the One Where I Am Smiling Even Though I Hate What You Just Said. "But I do have every confidence that they will make splendid matches. In fact, I have someone special in mind for Lady Amelia this evening."
The duchess beamed at her charges, as if they hadn't been foiling her every effort to marry them off. Amelia began to dread meeting "someone special."
"I say, Duke," Lord Nonesuch or whatever began, "do you have an opinion on any of the horses running Ascot?"
The lords always asked James for his opinion on which horse would win a race, so they might win a wager. And then they turned around and made snide remarks about his experience raising and training horses—as if he were beneath them because of this knowledge. Even though he now outranked them.
"I do," James said, smiling easily.
"Don't suppose you'd tell a friend who you think will be the winner?" Lord Nansen or Nancy said jovially, with a wink and a nudge.
"I might," James replied.
This was a conversation he'd had before and Amelia had begged him to do something nefarious, like deliberately suggest a losing horse. But James refused and just smiled like he knew the winner and never said a word.
"I suppose you're going to build up Durham's stables," his lordship said.
"Nansen, he doesn't have time for horses," his wife said in that exasperated way of wives. "He must find a bride first."
The duchess beamed, an I-told-you-so smile.
Then Lady Nansen turned and fixed her attentions on Amelia. Her fan was beating at a furious pace.
"And Lady Amelia, have you found any suitors you care for?"
"After having met nearly all of England's finest young gentlemen, I can honestly say that no, I have not found any suitors that I could care for," Amelia said. "But I do have a new appreciation for spinsterhood. In fact, I think it sounds like just the thing."
Just the thing was a bit of slang she had picked up. Sticking forks in her eye was just the thing (but only with the good silver!). Flustering old matrons with an honest and direct statement was just the thing.
Lady Nansen stared at her a moment, blinking rapidly as she tried to process what Amelia had just said.
"Well your sister seems to have snared the attentions of Darcy's younger brother," she said, evidently disregarding Amelia and focusing on Bridget, the one who cared about fitting in and finding suitors.
"Are Lord Darcy and Mr. Wright here tonight?" Bridge asked eagerly. Too eagerly. "I haven't seen them."
"It's not a party without Darcy," Amelia quipped.
Darcy spent the majority of every social engagement standing against the wall, glowering at the company, refusing to dance, and begging the question of why he even bothered to attend.
But that was neither here nor there and no one deigned to reply to Amelia, so she sighed and lamented her choice in footwear quietly to herself. When Lord and Lady Nansen took their leave and sauntered off, the duchess turned and fixed her cool, blue eyes on Amelia.
"You might endeavor to be a touch more gracious, Lady Amelia."
The Duchess always said everything in perfectly worded, excruciatingly polite phrases. Translation: Lord above, Amelia, stop acting like a brat.
"I'm just . . . bored."
And homesick. And unhappy. And dreading the future you have planned for me. And a dozen other feelings one does not mention when one is at a ball.
"Bored?" The duchess arched her brows. "How on earth can you be bored by all this?" She waved her hand elegantly, to indicate everything surrounding them. "Is all the splendor, music, and the company of the best families in the best country not enough for you? I cannot imagine that you had such elegance and luxuries in the provinces."
Everyone here still referred to her home country as the provinces, or the colonies, or as the remote American backwater plagued by heathens, when Amelia knew that it was a beautiful country full of forthright, spirited people. It was her true home.
They operated under the impression that there was no greater fun to be had than getting overdressed and gossiping with the same old people each night, in crowded ballrooms in a crowded city.
She missed summer nights back home on their farm in Maryland, when she would slip outside at night with a blanket, to look up at the vast, endless expanse of stars.
This, no matter what the duchess said, just did not compare.
Amelia shrugged.
"We already met half these people at the six other balls we have attended this week," she said. "The other half are crashing bores."
Crashing bores was a phrase Amelia had read in the gossip columns. The violence of it appealed to her.
"I suppose it would be too much to ask you to pretend to act like an interested and engaging young lady." Then, turning to Lady Bridget, the duchess said, "I daresay she couldn't."
With that, the duchess turned away.
She turned away, leaving the words hanging in the air, floating to the ground, just waiting for
Amelia to pounce on them.
"Well that was a challenge," Claire said.
"I'm not certain she could manage it." Bridget sniffed.
Really? Really?
"Is that a dare?" Amelia asked, straightening up. Oh, she would pretend all right. She would pretend so well they'd all be shocked. It would give her something to do at least. "Because I will take that dare."
"I'd like to see you try," Bridget replied. Then, muttering under her breath she added, "For once."
Amelia reddened. Admittedly she hadn't been taking this whole sister-of-the-duke business seriously. But she would show them. So instead of sticking her tongue out and scowling at Bridget, Amelia stuck her nose right up in the air and turned away.
Excerpt. © Reprinted by permission. All rights reserved.

Book Info:
Terribly Improper
Lady Amelia is fed up with being a proper lady and wishes to explore London, so one night she escapes . . . and finds herself in the company of one Alistair Finlay-Jones. He's been ordered by his uncle to wed one of the American girls. How lucky, then, that one of them stumbles right into his arms!
Totally Scandalous
Alistair and Amelia have one perfect day to explore London, from Astley's Amphitheater to Vauxhall Gardens. Inevitably they end up falling in love and making love. If anyone finds out, she will be ruined, but he will win everything he's ever wanted.
Very Romantic
When Amelia finds out Alistair has been ordered to marry her, he must woo her and win back the angry American girl. But with the threat of scandals, plural, looming . . . will he ever catch up to the woman he loves?
Book Links:

Meet the Author: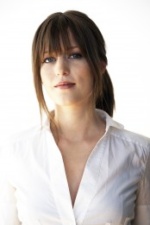 Maya Rodale began reading romance novels in college at her mother's insistence. She is now the bestselling and award winning author of numerous smart and sassy romance novels. A champion of the genre and its readers, she is also the author of the non-fiction book Dangerous Books For Girls: The Bad Reputation Of Romance Novels, Explained and a co-founder of Lady Jane's Salon, a national reading series devoted to romantic fiction. Maya lives in New York City with her darling dog and a rogue of her own.
Website | Facebook | Twitter |