Today it is my pleasure to Welcome author
Lexi Lawton
to HJ!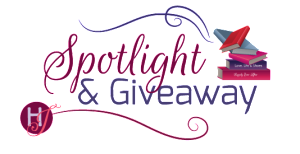 Hi Lexi and welcome to HJ! We're so excited to chat with you about your new release, Chasing Xander!

Hello! I'm so excited to be here today.

Tell us about the book with this fun little challenge using the title of the book: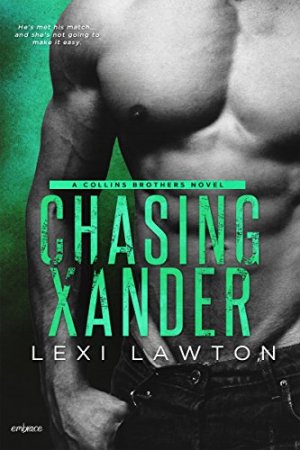 Chasing Xander is a fun, college-set romance about a reformed playboy and the virgin freshman who sets his world on fire. Here's a mini-blurb:
Xander Collins has met his match in Kylie Quinn—she's smart, sarcastic as hell, and doesn't give a damn that he's loaded. But his life is imploding, and he can't risk Kylie becoming collateral damage…
What's your favorite line(s) from the book?:
Oh, wow! There are SO many lines I love, but if I had to pick my top three, they would be:
(1) "Y'know, this is the fastest I've ever gotten into a girl's panties." He twirled her red thong, grinning.

(2) Her voice was sultry, whispering over him like a warm breeze on chilled flesh.

(3) Kylie, I'm going to give you the secret to finding a man worth your time…meet his parents. The way a boy treats his momma will tell you everything you need to know. If he respects her, he'll worship you.
Please tell us a little about the characters in your book. What first attracts your Hero to the Heroine and vice versa?
Alexander "Xander" Collins is the youngest of three brothers. He's rich and sexy, and he knows it. He likes to party and have a good time. But he's a hopeless romantic and a gentleman at heart. Kylie Quinn is a college freshman hoping to get a fresh start, away from her alcoholic, mostly absentee father.
Xander and Kylie's first meeting is a little…unorthodox and extremely embarrassing, especially for poor Kylie. It's move-in day, and as she's carrying a heavy box into her residence hall, she drops it. Her bras, underwear, and personal toiletries (*cough* tampons *cough*) go sprawling across the lawn. Xander, who happens to be walking by with some friends, stops to help her pick things up. She's mortified. He's amused.
For Xander, he's immediately smitten with Kylie's quick wit and how she doesn't fall for his pick-up lines. In fact, she teases him about how bad they are, and he loves every minute of it! For Kylie, she was initially struck by how handsome Xander is and how, although he teased her a bit, he wasn't a jerk about it. He offered to help her when no one else did. That's something she's always lacked in her life–someone to be there for her when she needs them.
When you sat down to start this book, what was the biggest challenge you faced? What were you most excited about?
My biggest challenge was also the thing I was most excited about — the dialogue! Xander has a larger than life personality, and he doesn't filter what comes out of his mouth.He's been compared to Stifler in the American Pie movies, only Xander isn't as much of a jerk. LOL. Kylie, in turn, pushes his buttons in all the right ways and the banter they have is off-the-charts.
I don't think I'm a funny person by nature, so it was difficult to write some of their dialogue, knowing they had to play off each other and escalate not only their personalities and sexual tension, but the humor as well. But when I was in the groove and really got deep into their characters, it was pure magic!
What, in your mind, makes this book stand out?
I think it's the characters and the twist on the common New Adult tropes. There are a lot of NA romances where the rich bad boy from the wrong side of the tracks falls for the shy, beautiful virgin. In the Collins Brothers Series, I twisted that. My heroes are wholesome boys from a loving family and my heroines are from broken, dysfunctional families. My heroes show my heroines what family truly means.
The First Kiss…
Ah, the first kiss. There's an interesting story behind this… In the original version (pre-edits), the first kiss didn't happen until more than halfway through the book, and it wasn't planned. In her typical fashion, Kylie had been pushing Xander, and he called her bluff by showing her how wrong her assumptions about him were. It was H-O-T! And while this kiss is still in the book, it's no longer the first kiss.
THIS is now the first kiss:
Her fingers whispered across the back of his neck and into his hair. He let out a low groan before moving his hands to her waist and holding her away so he could see her face. Her eyes were hazy and seductive, begging him to do what they'd both been waiting for. He lowered his head
and brushed his lips over hers in a tender kiss. Sparks of desire sizzled between them, making his mouth tingle and his body ignite. She stepped closer, demanding more. And he wanted to give it to her. But the power of his feelings and the fear that caused was still present, freezing him in place.

"Xander." She nipped erotically at his mouth, and he swore his eyes rolled back in his head.

"Hmm?" he hummed against her lips.
If your book was optioned for a movie, what scene would you use for the audition of the main characters and why?
It would have to be the opening scene because it so perfectly captures their personalities. Kylie's quick wit and slight naivety, and Xander's sexy arrogance. Here's a snippet of that scene:
Kylie scrambled to her feet, righted the box, and began frantically shoving her stuff back inside. Oh my God. Kill me now. She chased after a stray tampon and scooped it up before the guy saw it. Her shampoo and conditioner had rolled halfway across the parking lot. Looked like she'd have to buy new ones because she was not going to be the lunatic student chasing her shit across campus.

Please let him be gone, please let him be gone. But when she turned back to collect her unmentionables, she found the guy gathering her cosmetics and gently setting them in the box. She plucked her underwear from the ground as quickly as possible, praying she could get them all before the guy offered to help with those, too.

"Kittens?" he said, amusement coloring his tone. He held up a pair of her panties—gray ones with white kittens on them. "That's…different."

Kylie's eyes widened. "My grandmother gave me those." She grabbed the underwear from his hand and shoved them into the box. A stab of sadness hit her at the thought of her grandmother, but it was quickly replaced by utter mortification. She did not just tell that super-hot guy that her grandmother had bought her kitty underwear. Lightning couldn't strike her down fast enough.

"They're cute." His lips twitched into an almost smile. Actually, it was more of a smirk.
She'd never met a guy who could pull off a smirk without looking like a jackass, but damn if he didn't wear it well. Really fucking well. Refusing to respond to his teasing, she silently picked up more of her items.

"Now these"—he held up a pair of black, bikini-cut panties with brightly colored polka dots—"are sexy. In a nerdy sort of way."

"There's nothing nerdy about those," she said and tore the panties from his hand. They made her ass look fantastic. Her heart was out of control, and adrenaline spiked through her system, making her arms and legs shaky.

Mouth open, he paused for a beat, then laughed. "Y'know, this is the fastest I've ever gotten into a girl's panties." He twirled her red thong, grinning.

You can read the first chapter for free in its entirety here: http://www.lexilawton.com/p/chasing-xander-chapter-one.html
If your hero had a sexy-times play list, what song(s) would have to be on it?
Ha! Knowing Xander, it would be something utterly ridiculous, like LMFAO'S "I'm Sexy and I Know It" He'd definitely have some country on there, because that's what Kylie likes–Probably Luke Bryan's "Strip it Down" and maybe "My Eyes" by Blake Shelton.
What do you want people to take away from reading this book?
A couple of things. First, take a moment to laugh. Life is too short to be serious all the time. Secondly, and most importantly, past mistakes don't have to define who you are. Everything can be overcome. Learn to forgive yourself and move on.
What are you currently working on? What other releases do you have planned for 2017?
I don't have any other releases planned for this year, but I have a lot of stuff planned for next year and beyond. Currently, I'm working on the third book in this series, which will tell the eldest Collins brother's story. It's titled RESISTING RYDER. I'm hoping for a 2018 release.
Additionally, my agent will be ending some new projects out on submission. A fun reality TV themed romantic comedy and a series of erotic romantic suspense novels.

Thanks for blogging at HJ!
Giveaway:

$5.00 Amazon gift card.
To enter Giveaway: Please complete the Rafflecopter form and Post a comment to this Q:

In CHASING XANDER, Kylie and Xander joke around and tease each other quite a bit. This aspect of their relationship mirrors my own with my husband–we are always laughing together. Here's what I mean… My husband is a truck driver, and one time while he was on the road, he called and told me he'd been detained by customs at the Canadian border. Terrified, I asked why. His answer: "Because they found out my wife writes naughty books!" I could've killed him! LOL. So, tell me, what's the funniest joke or story you've heard recently?
Excerpt from Chasing Xander:
"Here you go." Eric set two shot glasses on the bar along with a salt shaker and a sliced lime.

Okay, what the hell was going on?

Xander took her hand and flipped it so her palm was up. Keeping his eyes on hers, he brought her hand to his mouth and licked the inside of her wrist. She froze, her heart beating so loudly she couldn't hear anything but the erratic thump thump. He grabbed the salt and shook some
of it onto her wrist. Then he licked her again, only this time he lingered, his lips puckering against her sensitive skin almost like he was sucking on it. Desire pooled between her
legs. His lips were so soft, his tongue so warm. She drew a shaky breath, unable to pull away.

After another moment, he lifted his head, releasing his hold on her wrist, and downed the tequila before snatching a lime wedge and sucking on that. Kylie couldn't stop staring.
Who knew taking a shot of liquor could be so complicated? And hot? Before she could stop herself, she fanned her face with her hand, which made him grin with triumph.

"Still want to try it?" he asked, his voice deep and raspy.

Good Lord. How could she ever deny him when he spoke like that? He was sex personified, a walking, talking, teasing orgasm. And heaven help her, she wanted to tackle him to the floor and let him show her what else he was capable of with that tongue of his.

Kylie cleared her throat and took the salt shaker, forcing her hand to remain steady when all it wanted to do was tremble. She could still feel his mouth on her wrist, his hot breath, his soft lips and wet tongue. Suppressing a groan, she stared at him, thankful she was fuzzy from the two Sex on the Beach shots she'd done.

"Where do you want it?" She waved the salt shaker.
His full lips parted into a panty-melting smile. "Wherever you want to put it, sweetheart."

Thank fucking God she was sitting because she swore every bone in her body melted, leaving her a quivering mess of unquenched need. And then his words sunk in. He'd given her complete freedom to pour salt wherever she wanted on his body. A slow grin tugged at her mouth, and she stood, her knees wobbly.

She stepped forward and stood between his parted legs. "I'm pretty sure we'd need privacy for what I'm thinking."

Xander's eyes widened, but only briefly, and then he was back to his smoldering, arrogant, collected self. "Lucky for us, I have a room upstairs."
Excerpts. © Reprinted by permission. All rights reserved.


Book Info:
Kylie Quinn is positive nothing could be more embarrassing on her first day of college than having her unmentionables go sprawling across campus. She was wrong. Very wrong. Having a super-sexy co-ed twirl them around his finger like he's privy to all of Victoria's Secrets is so much worse.
Xander Collins has met his match with Kylie—she's gorgeous, smart, sarcastic as
hell, and doesn't give a damn that he's loaded. She's also a virgin. And he doesn't do virgins. Been there, done that, and he's still paying for it. But that doesn't mean they can't be friends, despite the fact her flirty moves leave him with balls a shade of blue he never knew existed.
Kylie is special, and she deserves more than his typical "one and done" routine. But as his life implodes and his not-so-brilliant plan to take things slow blows up in his face, he's at risk of losing everything—including Kylie. Now he must decide if everything he's been fighting so hard for is worth it without her by his side.
Book Links:

Meet the Author: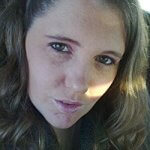 Born and raised in Central New York, Lexi Lawton is an only child who found companionship in books. When she was old enough to put pen to paper, she began writing her own stories of love, suspense, and heartbreak. She hasn't stopped since. Represented by Dawn Dowdle of Blue Ridge Literary Agency, Lexi is actively pursuing her dreams of publication.
Today, Lexi lives in Michigan with her husband, four kids, four pit bulls, and two cats. When she's not writing, she enjoys going to the gym, spending time with her family and friends, and obsessively listening to anything by Luke Bryan.
I have a month long giveaway for a Halloween themed basket here: https://www.rafflecopter.com/rafl/display/1cb554951170/ (Winners will be chosen on October 25th)
Website | Facebook | Twitter |