Today it is my pleasure to Welcome New York Times bestselling author
Tracey Garvis-Graves
to HJ!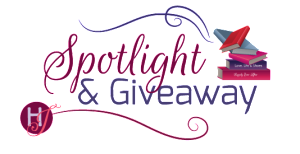 Hi Tracey and welcome to HJ! We're so excited to chat with you about your new release, Cherish!
Please summarize the book for the readers here: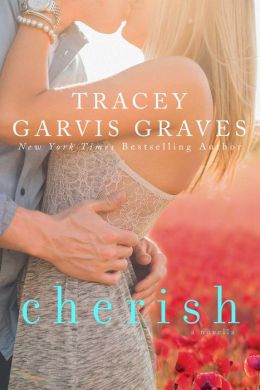 When Daniel Rush wakes up in the hospital after suffering a gunshot wound to the head, the last person he expects to see at his bedside is his ex-wife Jessica. Their marriage disintegrated after the death of their infant son Gabriel, and Daniel gave Jessie what he thought she wanted: the freedom to start over with someone else. But Daniel never updated his emergency contact information, and Jessie is the one who receives the call with the devastating news.
Daniel was Jessie's one true love. Together since college, Jessie had dreams of raising a family with Daniel, and growing old together. When Gabriel died, Jessie buried those dreams with her beloved son and shut everyone out, including Daniel.
Daniel faces months of grueling rehabilitation and he's going to need some help. Jessie is the last person anyone expects to volunteer, but this is her one chance to make amends, giving her and Daniel a shot at getting things right this time.
The road to recovery will be long and arduous. But with Jessie leading the way, Daniel just might be able to get his old life back.
Daniel knows how to covet. But can Jessie help him remember how to cherish?
Please share the opening line of this book:
I'm sitting on the couch reading a magazine when the buzzer to my apartment sounds, signaling that I have a guest. I don't receive many visitors because if you close yourself off from people long enough, they'll eventually stop coming around. Deciding someone must have pushed the button by mistake, I ignore it.
What, in your mind, distinguishes this book from other books out there in the same genre?
Well, this is women's fiction so marital issues are one of the staples of the genre. But in Cherish we get to watch a divorced couple go through the reconciliation process, which can make for a very emotional storyline (especially when it ends with an HEA).
Please tell us a little about the characters in your book. As you wrote your protagonist was there anything about them that surprised you?
Cherish is the novella-length sequel to Covet. Daniel Rush was one of the main characters in Covet, and Cherish focuses on Daniel's recovery after being shot in the line of duty. Jessie, who is Daniel's ex-wife, is one of the main characters in Cherish. I was already very familiar with Daniel as a character, but Jessie was new to me. I was (very pleasantly) surprised by how deep her feelings still were for Daniel even though they were divorced.
Do you think there's a common trait or a je ne sais quoi that your heroes must have?
Absolutely! They can make mistakes (really big ones!) and say the wrong things, but they must be smart and kind and have the heroine's safety and best interest at heart at all times. Bonus points for chivalry. I'm really not interested in writing any other type of hero.
What traits in your main characters do you most admire and why?
I like it when characters can admit they're wrong, but I like it if they can also fix their mistakes. To me, this is a crucial step in the development of a character. It shows what they're really made of.
Did any scene have you crying or laughing while writing it?
I cried numerous times while writing Cherish (once I ruined my writing time for the day because I cried so hard I gave myself a horrible headache). Jessie and Daniel's marriage fell apart after their three-month-old son died of SIDS. This is something Jessie is still working through so there are some really heart-wrenching moments in the book.
Daniel and I used to live in a two-story house in a nice suburb. It was our first home, and we bought it together, and we loved it. Daniel spent lots of time working in the yard, and I decorated each room, painting over the boring builder-grade white with a color palette that ranged from light gray to dusky blue. When we divorced, Daniel insisted that the house go to me, and he didn't want anything extra in the way of compensation, either. His lawyer was furious while mine was thrilled.
But our son died in that house, so I sold it.
If your book was optioned for a movie, what scene would be absolutely crucial to include and why? 
There's a scene where Jessie and Daniel are listening to their old CDs. It includes Jessie telling Daniel about the night they met. Since he was shot in the head a lot of his memories have been affected.
When "Stay (I Missed You)" by Lisa Loeb and Nine Stories comes on, I look meaningfully at Daniel.
"I'm not sure about this one."
"It's from the movie soundtrack for Reality Bites."
"Did we see that one together?"
"No, but this song will always remind me of the night we met. Someone kept playing it. Do you remember?"
He looks at me with a blank expression. "Refresh my memory."
"It was at some house party off campus. One of the girls I was with was invited by one of the guys who lived there—they had a class together or something. It was just supposed to be a quick pit stop on our way to something else. I'm pretty sure we came for the free beer."
Daniel grins. "Naturally."
"Anyway, I was standing in line for the keg, and when it was my turn nothing would come out. The keg was on the porch, and you were sitting next to it on some crappy old couch with a few other people. You reached over and pumped the keg for me. When my glass was full and I looked at you to say thanks, I couldn't speak. I mean I literally lost the ability to form words."
"No you didn't."
"I did. I had never met a guy who was so absolutely gorgeous. When I finally snapped out of my trance, you said, 'How does it feel?' I was confused because I didn't know what you meant, so I said, 'How does what feel?' And you said, 'How does it feel to be the hottest girl at the party?'"
"That's what I said?"
"Well, you also winked."
Daniel shakes his head. "Jesus. I want to invent a time machine so I can go back to 1993 and punch myself."
"If it's any consolation, I melted. Right there on the porch next to that crappy couch. I followed you around like a puppy dog for the rest of the night. At one point you took me by the hand, pulled me into a dark corner, and kissed me. We were never apart after that. You used the date we met as your garage code. It took me a while to crack it, and frankly it was a desperate Hail Mary attempt. Imagine my surprise when it worked."
Daniel is silent for a minute. "You were wearing a pink shirt and a miniskirt. You had a row of bracelets up one arm, and you smelled like flowers. You had the longest legs I'd ever seen. And speaking of hair, it probably took you at least an hour to do yours that night. Lots of big curls."
My jaw drops. "You remember?"
"I may occasionally struggle to identify the color blue or what a lemon smells like, but it will take more than a bullet to the head to make me forget meeting the girl who would become the great love of my life. I just wanted to hear you tell the story."
If your book was optioned for a movie, what song would play during the opening credits?
"What Hurts the Most" by Rascal Flatts.
What are you currently working on? 
I currently have two books in development: one is a second chance romance titled The Girl He used to Know. The other is an untitled contemporary romance based on an idea that recently came to me in a dream. I don't have publication dates yet for either, but I'm very excited about both of them.
Thanks for blogging at HJ!
Giveaway:

A signed paperback of Cherish (US) and an E-copy of Cherish (International)
To enter Giveaway: Please complete the Rafflecopter form and Post a comment to this Q:

Have you, or anyone you know, reconciled with a spouse or significant other after a bad breakup?
Excerpt
Daniel's eyes get big when I walk into the room, and he doesn't bother to hide the way he's looking me up and down. "Where are you going?"
"I'm going out to dinner with Amy and Trish."
He looks hurt. "I remember that part. I meant where are you going for dinner."
I wince. Although his memory is improving by leaps and bounds, he's still self-conscious about it, and if there's one person who should be aware of that, it's me. "I'm sorry. We're going to Café Provence."
"Is that what you're wearing?"
"Yes." I'm wearing a black-and-white dress. The cap-sleeve bodice is fitted and the skirt flares into an A-line that ends just above the knee. I've paired the dress with strappy high-heeled, closed-toe shoes. I'm completely overdressed, but it feels good to wear something nice after months of jeans and sneakers, which I've come to think of as my rehab clothes.
"What's that called? The way that material is all bunched up." He points at my chest and snaps his fingers in frustration like the word is on the tip of his tongue.
"Ruching."
"Oh," he says, appearing relieved. "I'm pretty sure I never knew that word in the first place."
I look down at the gathers in the fabric. "Why, is there something wrong with it?"
"Every man you talk to will be staring at your chest."
"No they won't."
"Yes they will."
"It's not even low-cut," I say, although if I look down into the bodice I can see the slight swell of the top of my breasts. Which look pretty good if I do say so myself.
"Doesn't matter," he says.
"I'm not wearing this to try to get men to talk to me."
"Who said anything about trying?"
I sit down on the couch next to him. "Daniel, do you want me to stay home?"
"No." He waves me away as if my question is absurd. "Go. Have dinner. You've been cooped up here with me for far too long."
Through the window, I see Trish's blue minivan pull into the driveway. "Don't wait up, okay?"
Daniel picks up the remote and turns on the TV. "It's chilly out tonight. You should put a sweater on over that."
Book Info:
Author Bio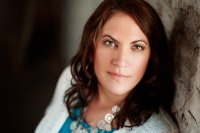 Tracey Garvis Graves is a New York Times, Wall Street Journal, and USA Today bestselling author. Her debut novel, On the Island, spent 9 weeks on the New York Times bestseller list, has been translated into twenty-seven languages, and is in development with MGM and Temple Hill Productions for a feature film. She is also the author of Uncharted, Covet, Every Time I Think of You, and Cherish. She is hard at work on her sixth book.
Website |