Today it is my pleasure to Welcome romance author
Karen Swan
to HJ!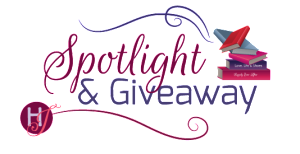 Hi Karen and welcome to HJ! We're so excited to chat with you about your new release, Christmas at Tiffany's!
Please summarize the book for the readers here: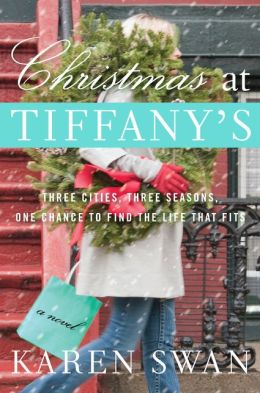 The book opens on the night Cassie and her husband Gil are throwing a magnificent party at their Scottish estate. When Cassie stumbles across a secret that stops their ten year marriage in its tracks, she finds herself suddenly flung back out into the world with no career, no home, no money – no identity outside of being Gil's wife.
Her three best friends, who have come from New York, Paris and London to celebrate, spring into action, vowing to get her back on her feet. But in spite of their best intentions, they can't agree what's best for her and a compromise is reached – Cassie agrees to spend a season living with each of them, allowing them to mould her into the person they think she should be. Cue many funny and bitter-sweet escapades as she travels from New York to Paris to London, trying to find the life that fits.
Please share the opening line of this book:
'…Kelly Hartford looked out of the taxi window and scanned the horizon for a landmark – a loch or a folly or a particularly tall tree –that might give some clue that they were heading in the right direction….'
Please share a few Random facts about this book…
It will make you laugh.
It will make you cry.
It will make you want to go to Venice
It will make you want a Burberry jacket.
Please tell us a little about the characters in your book. As you wrote your protagonist was there anything about them that surprised you?
They're a close-knit bunch of girls who have grown up together, as their parents were friends. Suzy, Cassie's main best friend, is the Londoner and she's the mother hen of the group – always fussing over the others and quite bossy; but she's got a big heart and of course, a hidden vulnerability she goes to great lengths to hide. She is married to Archie and Henry is her brother.
Kelly, the New Yorker is full of dynamism, possibly the most urban of them all with non-stop energy and can-do positivity. She has a wry sense of humour and is formidably ambitious, running her own fashion PR company.
Finally Anouk, la Parisienne, is the coolest friend. I mean that in both senses of the word – she moves in an incredibly chic, rather louche clique but she's also the most emotionally distant of the girls and hides her emotions behind a constant veneer of sophistication.
What, in your mind, distinguishes this book from other books out there in the same genre?
My writing style is distinct and I think, with this story, I hit a unique balance of counteracting a light-hearted tone with big emotional heart.
If your book were optioned for a movie, what song would play during the opening credits?
Ha! I'd try to get someone cool to do something clever and do a jazzy remix of the jaunty Scottish jig 'Mhairi's Wedding' – for when Kelly's in the taxi coming over the moors – seguing into Kaiser Chief's 'I Predict A Riot' for when she joins the girls getting dressed for the party.
Did any scene have you crying or laughing while writing it?
Oh yes, for sure! I was in bits writing the scene with the phone call from Claude when Cassie's in Venice. I hadn't realized what was going to happen till my fingers tapped the words on the keyboard and I was, frankly, stunned. Claude's a fantastic character, really complex and so much more rewarding because of it. He's supposed to be hateful – utterly abrasive and repellent and yet I think we, the readers, sense a deep vulnerability in him that makes us want to draw him close.
For laugh-out-loud, there are a few scenes that had me chuckling as I typed, but I do particularly like the scene when Cassie's getting her first ever Brazilian wax.
'…The woman handed Cassie a laminated card printed with various different shapes. Cassie squinted at it. What was it – a sight test? Plane safety card? Tattoos? Shape recognition for toddlers?…'
If your book was optioned for a movie, what scene would you use for the audition of the main characters and why?
I think for the girls, it would have to be the opening scene where they're reunited after months apart and all getting ready in Cassie's room for the anniversary party; Poor Cassie is completely out of her depth as they cajole her into wearing something far, far sexier than she'd ever dare choose herself. The scene really shows the dynamic between them all and each woman's voice shines through very clearly here:
'…She [Cassie] wriggled out of her dressing gown just as the door burst open.
Kelly took one look at Cassie in her once-white Playtex bra and baggy knickers and her jaw dropped. 'Oh my God! It's worse than I thought.'
Cassie shrieked and bounded over, swamping Kelly in a delighted hug.
Anouk picked up the velvet dress, grimacing. 'It is so much worse than you thought,' she sad to Kelly, who was peering at her over Cassie's shoulder. She threw the dress down on the bed and lit a cigarette.
Suzy poured a glass of fresh champagne and sauntered over, waiting for Cassie to release Kelly. 'You're still a stranger to colour, I see,' she tutted, handing Kelly the glass and kissing her affectionately. And you've lost weight. You're too thin.'
There's no such thing,' Anouk purred, holding her cigarette behind her as she kissed Kelly on each cheek…..'
For Cassie and Henry, it would be the Skype scene before Christmas, when Cassie's chatting to Suzy and Henry wanders into the room in his boxers. I love that scene!
What do you hope readers will take away from reading this book?
That life isn't fixed and where there's change, there's hope. It's a powerful message to believe in when your life isn't in the place you want it to be.
What are you currently working on? What other releases so you have planned for 2014?
My newest book, called Christmas in the Snow is coming out in the UK, Canada and rest of the world (excluding USA) in November. It's based in Zermatt in the Swiss Alps, so there's lots of lovely, glamorous snow and ski scenes. The action revolves around the rediscovery of a mountain hut that was mysteriously lost in an avalanche in the notorious winter of 1951 (which is based on true events) and what's found inside leads to the unravelling of a devastating secret that's been kept for sixty years…
I'm also currently doing the final edits on my book for next summer, called Tiffany Blue. It's a sequel to Christmas at Tiffanys so it's been wonderful revisiting some of my favourite characters.
Thanks for blogging at HJ!
Giveaway:

Print copy of Christmas at Tiffany's
To enter Giveaway: Please complete the Rafflecopter form and Post a comment to this Q:

Do you believe you can change your life by changing your address? why?
Excerpt
In the frigid aftermath of her discovery, Gil and Wiz had just watched as Suzy, Kelly, and Anouk had sprung into action—whisking her upstairs, pulling her dress over her head, and packing a bag for her, finding her passport, pushing her feet into the muck boots by the door, bundling her into the car, even doing up her seat belt for her as she sat shell-shocked, too fractured to pull herself together and fight back, just waiting to be spirited away to her next life. Wherever that might be. Down there, perhaps? She peered out of the window again.
Or would it be London? Or Paris? She shut her eyes and tried to imagine herself as the girls had predicted for her in the car—slick, metropolized, heels clicking as she sashayed down a busy shopping avenue, men turning to stare. She couldn't see it herself. For the past ten years, the only things that had turned to stare when she passed were the chickens. But as they had bumped away from the estate, a plan had slowly and painfully come together. The girls had argued fiercely around her silent, teary form as to who knew what was best. London was nearest and most approachable, Suzy had argued, for a girl who'd never lived in a city before. Kelly had countered that what Cassie needed was a complete break
from everything she knew, a baptism of fire to get her going with her new life, and that New York was just the city for her culture shock. Anouk believed that she was better suited to Paris's quieter sophistication, and she was already fluent in the language.
They had argued all the way to the airport, no one able to edge ahead of anyone else because, in truth, nobody, not even Cassie, knew what kind of life she really ought to be living, much less where. In the end they'd hit on a compromise. Just as their mothers had implored them to as toddlers, they were going to share.
Share Cassie. She was to spend four months in each city, living with them in turn. She would stay at their apartments— Anouk and Suzy had guest bedrooms; Kelly had a trundle bed—not only because the shortest rental period would be for six months, which was too long, but also because she wouldn't be able to afford anything. Cassie had no money of her own, just a joint credit card that Gil could cut off at any time, and although she had inherited a modest trust after her father's death, the girls were unanimous, in this at least, that she shouldn't touch it until she knew where she was going to settle. It was going to be months before the divorce settlement came through, but here again the girls could help. Both Kelly and Suzy ran their own businesses and could feasibly bring her in on a temporary basis. Anouk was self-employed as well, although her business was too niche to employ anyone without specialist training, but she promised to work on some of her contacts and get something lined up for Cassie when she arrived in the new year.
So that was the plan—a city with a friend in it, a bed to sleep on, and a temporary job. The girls would rebuild her from scratch, and each friend would get her turn to exercise her own influence. Cassie had agreed to give herself up to them completely, and had promised she wouldn't protest or refuse any of their ideas for her. After the year's end, she would know which was the real Cassie and how she was going to live; her life would be up to her again, but she would be a new Cassie by then—confident, sexy, worldly, and full of purpose.
Book Info:
What do you do when the man you pledged your life to breaks your heart and shatters your dreams? You pack your bags and travel the big, wide world to find your destiny—and your true love . . .
Ten years ago, a young and naïve Cassie married her first serious boyfriend, believing he would be with her forever. Now her marriage is in tatters and Cassie has no career or home of her own. Though she feels betrayed and confused, Cassie isn't giving up. She's going to take control of her life. But first she has to find out where she belongs . . . and who she wants to be.
Over the course of one year, Cassie leaves her sheltered life in rural Scotland to stay with her best friends living in the most glamorous cities in the world: New York, Paris, and London. Exchanging comfort food and mousy hair for a low-carb diet and a gorgeous new look, Cassie tries each city on for size as she searches for the life she's meant to have . . . and the man she's meant to love.
Buy links: HarperCollins Barnes & Noble Amazon Books-A-Million Google Books iTunes Indiebound Walmart
Author Bio
Karen Swan worked as a fashion editor before moving into writing fiction. She is married with three children and lives in the Ashdown Forest in East Sussex, writing her books in a treehouse overlooking the South Downs. She is the author of the novels The Summer Without You, Christmas at Claridges, and The Perfect Present.
www.karenswan.com
twitter: @KarenSwan1
facebook: www.facebook.com/KarenSwanAuthor