Today it is my pleasure to Welcome author
Victoria James
to HJ!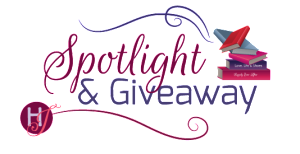 Hi Victoria and welcome to HJ! We're so excited to chat with you about your new release, Christmas with the Sheriff!
Please summarize the book for the readers here: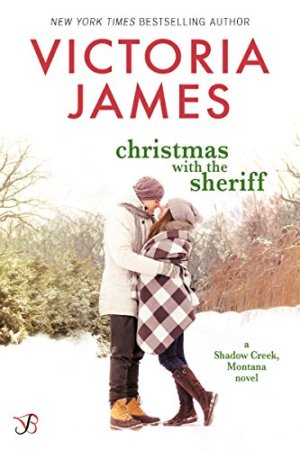 C is for: Chase…the hero in this book!
H is for: Healing…the heroine of this book goes through a tremendous journey of healing.
R is for: Romance of course, and there's plenty of it!
I is for: Inspiration…I love being inspired by characters who have been through trauma and come out on the other side.
S is for: Season…Christmas!
T is for: Tough…and tenderhearted-the hero in a nutshell ☺.
M is for: Motherhood…there are two very strong mothers in this book and they both have a resiliency that was humbling and inspiring to write.
A is for: Alpha…the hero ;).
S is for: Secrets…there are always a few of those that emerge during the holidays!

Please share the opening lines of this book:
Three days ago, Julia Bailey had ceased to exist. She was no longer a mother, a wife, or anything that mattered. Biting winds ripped the remaining copper and orange leaves from the looming Quaking Aspens, the rain trampling them, matting them to the soggy grass, plastering them to the tops of umbrellas.
Please share a few Fun facts about this book…
The Christmas Festival the characters attend in the book is based on one in a very picturesque town close to me that I adore.
I listened to Adele's "When we were Young" was the main song I listened to while writing CHRISTMAS WITH THE SHERIFF but I did intersperse some Christmas songs as well to stay in the holiday spirit ☺
I love books set in the winter and could exclusively write those!
This is my 4th Christmas Book
The little girl in the book, Maggie, was easy for me to write as I have a six year old (very close in age to the character in the book) and my daughter has a very spunky, fun personality as well.
Was there a scene in this book that was harder to write than others?
There were many difficult scenes to write in this book for many reasons. The one I'm sharing is one that won't give too much of the plot away. I find writing scenes with children are always emotional for me because kids are so innocent:
Maggie gave her a shaky smile. "Then can I ask you something about being a mom?"
Julia nodded.
"Because I asked my dad, but sometimes I think it's hard for him, and he's not a mom, so I don't know if his answers are really right. Did your little boy do anything really bad? Like so bad that you wanted to leave him?"
Oh God. She didn't breathe for a moment, knowing Maggie was watching her closely. "Honey, there is nothing my baby could have done to make me leave him. What happened with your mom was her fault. It was something in her that made her need to leave, it had nothing to do with you. You're the sweetest, most precious little girl I've ever met," she said with a smile, trying to find humor in an impossible situation.
"My daddy is so special, Julia." Julia sucked in a breath. "She shouldn't have left him too."
Julia leaned down to kiss Maggie's forehead. "You're very smart, Maggie. Just as smart as him, and you're right. Your daddy is special. The best." Maggie's features relaxed and she turned slightly under the covers, her eyelids looking heavy now. "It's really past my bedtime, isn't it?"
"Way past," Julia said, leaning down to kiss her soft cheek. "You have a good night's sleep, okay, sweetheart? I'll be downstairs." Maggie nodded and Julia turned off her lamp.
"Auntie Julia?" Maggie called out when she was almost out the door. Julia paused.
"Yes?"
"I'm glad you and my dad are good friends."
"Me too, sweetie." "I'm glad you make him so happy. And when he's happy, I'm happy. I know that grownups have girlfriends and boyfriends and get married and stuff, but my dad doesn't. He's all by himself and that makes me sad for him. But now that you're here, he doesn't seem alone anymore."
Julia clutched the door frame and a flood of feeling stole through her. "I'm glad," she said, stupidly, unable to come up with anything else to say, but it didn't seem to matter because Maggie's eyes were shut. She stood there, looking at Chase's daughter, feeling all those feelings she used to have for her little boy. The love, the maternal instincts to protect and cherish and love. They flooded her until she almost couldn't stand. She stood there, drowning in emotion she hadn't felt for another child since Matthew was taken from her. The most shocking part was that she didn't want it gone, she didn't want to hide it.
Maggie was slowly making her whole again, a new version of the woman she once was, living a different life than she had before.
Because of Maggie.
And Chase.
Excerpt. © Reprinted by permission. All rights reserved.

What do you want people to take away from reading this book?
That no matter how dark life can be at times, there will always be a light if we're willing to persevere and have faith that we can make it.
Thanks for blogging at HJ!
Giveaway:

Print copy of CHRISTMAS WITH THE SHERIFF by Victoria James
To enter Giveaway: Please complete the Rafflecopter form and Post a comment to this Q: Do you like reading about single dads? Why? / Why not?

Book Info:
After fleeing her beloved small town five years ago, Julia Bailey is back to spend Christmas with her family. Returning is hard, but keeping the devastating secret about her late husband is even harder. Her place isn't in Big Sky Country any longer…but the more time she spends with the irresistible Sheriff who saved her once before, and his adorable little daughter, the more Julia starts wishing she could let go of the past and start a new life.
Single dad and county Sheriff Chase Donovan had been secretly in love with his best friend's wife for years. But after her traumatic loss he knew Julia needed to get away from Shadow Creek, even though helping her leave was the last thing he wanted to do. Now she's home and he doesn't intend to lose her a second time. Chase is going to prove to Julia just how good they can be together this Christmas…and forever.
Buy Links: http://entangledpublishing.com/christmas-with-the-sheriff/


Meet the Author: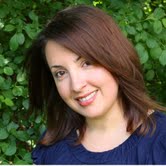 Victoria James is a New York Times and USA Today bestselling author of contemporary romance. 

Victoria always knew she wanted to be a writer and in grade five, she penned her first story, bound it (with staples and a cardboard cover) and did all the illustrations herself. Luckily, this book will never see the light of day again. 

In high school she fell in love with historical romance and then contemporary romance. After graduating University with an English Literature degree, Victoria pursued a degree in Interior Design and then opened her own business. After her first child, Victoria knew it was time to fulfill her dream of writing romantic fiction. 

Victoria is a hopeless romantic who is living her dream, penning happily-ever-after's for her characters in between managing kids and the family business. Writing on a laptop in the middle of the country in a rambling old Victorian house would be ideal, but she's quite content living in suburbia with her husband, their two young children, and very bad cat. 

Sign up for Victoria's Newsletter to stay up to date on upcoming releases and exclusive giveaways, follow her blog for daily antics and insight into her daily life, and get to know her on twitter and Facebook. She loves hearing from readers!
Website | Facebook | Twitter |