Today it is my pleasure to welcome back New York Times and USA Today bestselling author

J. Kenner

to HJ!
Julie has a special post and giveaway exclusive to HJ reader…
Times, they are a-changin' … but great characters remain
I recently read Jacqueline Susann's Valley of the Dolls, and though it took me about 100 pages to really get into it, once I did, I was engrossed. It painted a picture of the intertwining lives of three women who got lost in the celebrity life of glamour and sex and drugs. Published in 1966, it's sold more than 30 million copies, and, according to Wikipedia, Susann was the first female novelist to achieve that level of success.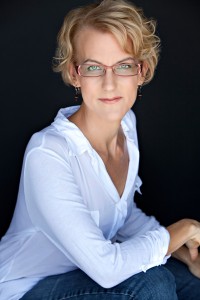 By the time I was in high school, the book was essentially already a classic, but that didn't change the fact that it was still one of those titles that my friends passed around and whispered about. It was shocking. It was sexy. And everyone wanted to read it.
Sounds a bit like the erotic romance market, doesn't it? Though, as I off-handedly commented to my husband at dinner tonight, there are probably episodes of iCarly that are racier than Dolls. The standards of the day have definitely changed. The original readers of Dolls may have folded down the racy pages (much in the manner of Kindle highlighting), but I sincerely doubt that any reader today would find those same passages titillating.
I don't think that's necessarily a good thing or a bad thing. It's simply a reflection of the forward movement of time.
But what is truly fascinating is that Dolls remains a compelling read whereas so much of the literature that came from that same period has fallen by the way-side. So why has Dolls hung on? Because Anne and Neely and Jennifer are such great characters. They're enduring. They're relatable. The sex? The glamour? The drugs? That's the icing on the cake.
And as for today's books? Which ones will be around fifty years from now, still drawing readers in and keeping them coming back for more? My money's on the ones with the characters that you just can't help falling in love with.
Giveaway: One lucky commenter will win a copy of
Claim Me!

(print for US winners, digital for international winners!)
To enter Giveaway: Please complete the Rafflecopter form and post a comment to this Q:
Have you read Valley of the Dolls (or seen the movie)? What did you think? What's your favorite glam & glitz novel?
Excerpt: Claim Me
He stands still, and looks me up and down. His gaze starts at my feet and travels oh so slowly up my body. He does not touch me, but still my body burns merely from the passing of his glance. I let myself go, surrendering to his power over me. Over my body. I want this. I want Damien and his strength. I want his touch.

Mostly I want him to make the rest of the world go away.

He continues his heated inspection, his face as dark and hungry as a wolf, and just as dangerous. He will consume me, and so help me, I want to be consumed. I want to disappear–I want to go somewhere that only Damien can find me.

My legs are weak, my sex throbbing in anticipation. Tiny drops of sweat form between my breasts, and my nipples strain against my T-shirt.

I keep my eyes on his, and my mouth goes dry, my pulse kicking up its tempo. He is no longer the Damien who jokes and teases, who holds and soothes me. This is not a man who will reveal his secrets to me or to anyone, and he is certainly not a man who will explode outward into a fiery rage.

No, the man standing before me is grace and control personified. There is power in his touch, power in the slightest look. He is a hard man who commands a billion dollar enterprise, and right now I am simply one more thing that he owns.

I bite my lower lip. I am not disturbed by the thought. On the contrary, my body is tingling with awareness. To be owned by Damien Stark is heady stuff.
About The Author:
New York Times and USA Today bestselling author J. Kenner has written over 40 books under multiple names including Julie Kenner and J.K. Beck.  Her newest release, CLAIM ME (April 23, 2013), is the second book in the bestselling Stark Trilogy, which began with RELEASE ME, a multi-week NYT and USA today bestseller, continues with CLAIM ME, and which will conclude in July with COMPLETE ME.
You can learn more about her at her website (http://www.juliekenner.com) or connect with her on Twitter (@juliekenner) or on Facebook (http://juliekenner.com/facebook/)