Today it is my pleasure to Welcome author
Michelle Smart
to HJ!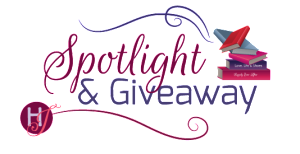 Hi Michelle and welcome to HJ! We're so excited to chat with you about your new release, Claiming His Christmas Consequence!

Thank you for inviting me here!

Please summarize the book for the readers here: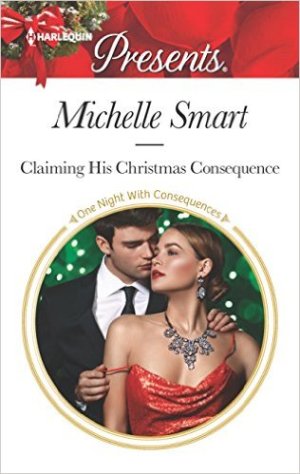 Princess Catalina, the dumped fiancee from Helios Crowns His Mistress, finds her own Happy Ever After… with a few 'bumps' along the way.

Please share the opening lines of this book:
"You were right to end your engagement," Nathaniel Giroud murmured, nodding lazily at the dance floor where Prince Helios and his bride were dancing together, clearly enjoying themselves. "Helios would have made you unhappy."
Please share a few Fun facts about this book…
The Monte Cleure palace was heavily inspired by the House of Grimaldi's palace in Monaco.
The song that played the most when I wrote this was Lorde, Yellow Flicker Beat. Somehow I managed not to get sick of it!
Please tell us a little about the characters in your book. As you wrote your protagonist was there anything about them that surprised you?
Catalina is a princess, raised to be dutiful and to always obey her father, the king, and her brother, the heir. It was lovely to discover the 'real' woman beneath the facade, the woman who had to hide her true self to everyone.
Nathaniel is her hated brother's nemesis, a playboy running from anything that could be construed as a relationship.
If your book was optioned for a movie, what scene would you use for the audition of the main characters and why?
The scene I would use would be when they're at the opera. Nathaniel hates opera, and is only there because Catalina left him no wriggle room for excuse. It's the first time they're properly alone since her father blackmailed him into marrying her and they're both understandably wary of the other and what the future will bring for them:
"How long does this go on for?" he asked as they took their seats.
"About three hours including intervals."
He didn't bother hiding his grimace. "Have you seen this before?"
"Oh, yes, it's a beautiful story and perfect for the Christmas period." She looked at him and arched a brow, smothering the churn in her stomach at his obvious wish to be elsewhere. "Even if opera's not your thing, I'm sure you can cope with my company for three hours. After all, you seemed happy with my company at Helios and Amy's wedding. Or has the thrill gone now that you've slept with me?"
What do you want people to take away from reading this book?
That if the opportunity for happiness is within your grasp that you should grab hold of it and never let go.
What are you currently working on? What other releases do you have planned for 2016?
This is my last release for the year but my next book, Married for the Greek's Convenience, releases in January 2017. Then I have another release in April, Once a Moretti Wife, which I LOVED writing! I'm currently working on a new trilogy that is scheduled to be released from August.

Thanks for blogging at HJ!
Giveaway:

I'm giving away a signed copy of Claiming His Christmas Consequence. There are no geographical restrictions so all can enter 🙂
To enter Giveaway: Please complete the Rafflecopter form and Post a comment to this Q:

In Claiming His Christmas Consequence, Catalina runs away to the snow-capped peaks of the Pyrenees Mountains. If you had to run away anywhere (and if money was no object), where would you go?
Excerpt from Claiming His Christmas Consequence:
"Don't tell me you thought you could hide for ever?" he said scathingly. She looked surprisingly well apart from the two fingers on her left hand that had plasters across the knuckles.
"Not for ever, no." She shook her head from side to side, backing away from him like a cornered cat. "How did you find me?"
He blew into his hands. The cabin's warmth went some way to defrosting his chilled bones. He'd forgotten how cold winter in the mountains could be.
"By employing the best people to find you. I assume you chose this spot deliberately." He shook his head, unable to believe the serene Princess he'd desired from afar for years could be so underhand and cruel.
He'd never have believed she was a thief either. Or that she would prove so adept at hiding. By the time he'd landed back in Monte Cleure it had been clear her disappearance was no case of abduction. The call she'd made to the palace had confirmed this. Catalina had run away. She'd taken herself and the little life they'd made together and left him.
Excerpt. © Reprinted by permission. All rights reserved.

Book Info:
"You have one new message…"
"Know this Catalina. You might be a princess, you might be wearing my ring, you might have taken 200,000 euros of my money… but you are carrying my child, and I will find you."
Catalina had never stepped out of line, until one stolen Christmas night of irresistible passion with French billionaire Nathaniel Giroud changed her life forever.
Now, hidden in the Pyrenees, Catalina is determined to protect the small life growing within her from the anguish of her own royal upbringing. Even if she has to defy the husband she so desperately craves!
Book Links:

Meet the Author: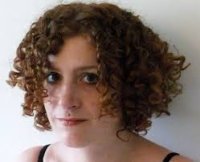 Michelle Smart is a Publishers Weekly bestselling author with a slight-to-severe coffee addiction. A book worm since birth, Michelle can usually be found hiding behind a paperback, or if it's an author she really loves, a hardback.
Michelle lives in rural Northamptonshire in England with her husband and two young Smarties. When not reading or pretending to do the housework she loves nothing more than creating worlds of her own. Preferably with lots of coffee on tap.
Website | Facebook | Twitter  | GoodReads |