Today it is my pleasure to Welcome author
Terri Reed
to HJ!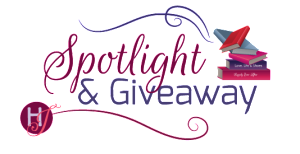 Hi Terri and welcome to HJ! We're so excited to chat with you about your new release, Classified K-9 Unit Christmas!

Hello, I'm super excited to be here today. I love the holiday season and can't wait to share a bit about me and my latest release.

Please summarize the book for the readers here: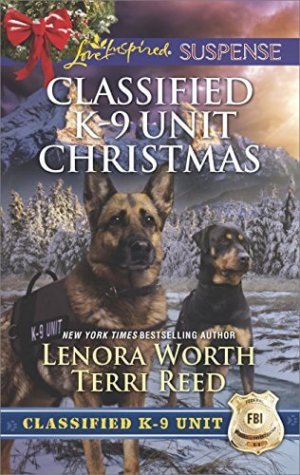 Classified K-9 Unit Christmas-2 in 1 novella
Yuletide Stalking…the last thing anyone needed at Christmas was a firebug on the loose. FBI agent Tim Ramsey and his accelerant-detecting K-9 partner, a German shepherd named Frodo, must protect baker Vickie Petrov after she witnesses an arsonist set a building on fire. Soon it's apparent the serial arsonist is now stalking Vickie. Tim and Frodo must use all their skills to ensure Vickie lives to see the New Year.

Please share the opening lines of this book:
The cold December night air smelled of burned rubber and the lingering acrid odor of consuming flames. If not for the quick response of the Billings, Montana, fire department, the downtown tire store would have been a total loss. Agent Tim Ramsey, a junior member of the FBI Tactical K-9 Unit headquartered in Billings, sat back on his haunches next to his canine partner.
Please share a few Fun facts about this book…
The heroine and her family are Ukrainian . I have a fondness for the Ukrainian people. In 2011 my family traveled to the Ukraine to spend time with friends and to visit with children in several villages. We played games, shared stories and sang. The country was beautiful and the people of the Ukraine were so loving and accepting. I really enjoyed the food and learning about a culture that was different yet similar. I hope to go back one day.
Please tell us a little about the characters in your book. As you wrote your protagonist was there anything about them that surprised you?
FBI agent Tim Ramsey was a confirmed bachelor. It was fun to draw him out of his self-imposed isolation. What surprised me about Tim was how vulnerable he could be. I hadn't planned for that. Vickie Petrov had been hurt both physically and emotionally in the past by someone she'd thought had cared for her. She had to learn to trust Tim with not only her life but her heart. Vickie made me proud by facing her fears, something I have a hard time doing in my own life.
If your book was optioned for a movie, what scene would you use for the audition of the main characters and why?
I would use the following scene because its one of the first interactions between the hero and heroine.
Vickie lifted her chin as if steeling herself to talk to him. There was apprehension in her gaze. "I was taking out the garbage when I smelled cigarette smoke."
"Did you smell gasoline, too?" Anticipation revved in Tim's veins. "So you saw the person?"
She frowned. "No gasoline. It all happened so fast. I only caught a glimpse of his face in the shadows."
"Maybe with the help of a forensic artist, you'd be able to describe him enough for us to get an ID." This could be the break in the case they needed.
"I could try." Her tone suggested she doubted her success.
Tim had seen the FBI forensic artist work wonders with witnesses who were convinced they had nothing to offer. "You saw the guy start the fire?"
He glanced at the shelter. The flames had rapidly crawled up the building. Not the same modus operandi as the previous fires. But he wouldn't know for sure until the fire chief gave him the all clear to work the scene, which might not be until tomorrow.
"No. I only heard it after…"
Tim focused back on her. "After?"
"Maybe he dropped the cigarette when he grabbed me."
Her softly spoken words clanged through Tim's brain like a fire alarm. "He grabbed you? Why didn't you lead with that?" This took things to a whole new level.
What do you want people to take away from reading this book?
I would like readers to have a deeper understanding of accelerant-detecting dogs and arson investigations as well as having spine tingling suspense story and a sigh worthy romance.
What are you currently working on? What other releases do you have planned for 2017?
This is my last book for 2017. However, I just finished the prequel and the first book on the upcoming 2018 Love Inspired Suspense continuity featuring military working dogs and their handlers. The Military K-9 Unit kicks off with a short story, Tracking Danger, which releases in March and then opens with Mission to Protect which releases in April. A serial killer is on the loose and terrorizing Canyon Air Force base in Texas. The brave K-9's and their handles must bring the villain to justice before more lives are lost.

Thanks for blogging at HJ!
Giveaway: 3 copies of Guardian, book 1 of the Classified K-9 Unit series, chocolate and sparkly ornament. (US residents only)
To international readers, I will gifted via Amazon, 3 copies of Agent-in-Training, the Classified K-9 Unit prequel novella.
Six winners!
To enter Giveaway: Please complete the Rafflecopter form and Post a comment to this Q:

What holiday traditions do you and your family observe and why are they important?
Excerpt from Classified K-9 Unit Christmas:
A slither of sensation along her nape raised the fine hairs at the base of her skull. She glanced behind her. No one was there.
Paranoid much? she asked herself. She studied the cars passing by on the street, remembering the squeal of tires when the dark sedan had tried to run her and Tim down.
"It would be shorter cutting across the community park than staying on the sidewalk," Vickie said, as they neared the corner where the street diverged around the tree-filled green space.
The sense of being watched shivered across her flesh, again urging her to move quickly into the park. Officer Reeves marched along a few paces behind her.
An odd sound had her glancing back to ask if he was okay, but the words died on her tongue. The officer was face-first in the snow, the box he'd been carrying beside him. Had he fallen?
She spun awkwardly, intending to rush to his aid, but was stopped by hands clamping down on her shoulders and dragging her backward. She dropped the box in her arms as a wave of fear crashed into her, stealing her breath.
Jerking and twisting in an effort to free herself, she jabbed her elbows backward, but her assailant kept out of reach. An arm wrapped around her neck, pressing painfully against her throat.
A male voice hissed into her ear, "You'll pay for talking to the cops."
Clawing at the arm choking her, she tried to make sense of his words. Pay? "Please! Let me go."
Panic fueled by adrenaline infused her. She couldn't be a victim. Not again.
Save me, Lord.
She kicked backward and tore at the arm holding her. Her attacker lifted her off her feet and slammed her to the ground, burying her face into the snow. Icy wetness stung her cheeks and slipped beneath the collar of her coat. She kicked and punched as best she could, but the lack of oxygen caused the world to swim and fade. She was being choked and smothered.
Please, Lord, I don't want to die like this.
From a distance she heard a dog's furious barking.
Spots danced before her eyes. Her lungs ached. Terror ripped at her mind. She despaired of ever seeing Tim or her parents again as the world went dark.
#
Horror electrified Tim's blood as he brought his SUV to a screeching halt at the curb beside the community park. A man wearing a black hoodie and ski mask had Vickie on the ground in a chokehold.
Using the fob on his key chain, Tim popped open Frodo's compartment. The dog bolted from the vehicle and sprinted forward in a burst of muscle and ferocious barking.
The assailant shot to his feet and ran in the opposite direction.
Tim jumped from his SUV. Heart hammering in his chest, he raced through the snow. "Halt! FBI!"
Frodo leaped in the air and bit down on the man's arm. The suspect let out a howl of pain, then twisted out of the jacket he wore, leaving Frodo with a mouthful of material. The dog spat it out and resumed his chase, easily gaining on the perpetrator.
When the assailant darted into the street, running directly into the path of the traffic, Tim feared for his partner's safety and gave a sharp whistle. Frodo wheeled around and raced back to his side.
Excerpt. © Reprinted by permission. All rights reserved.


Book Info:
A Killer Christmas by Lenora Worth
When FBI K-9 agent Nina Atkins thwarts an attempted murder, she becomes a target of the killer—the same hit man US Marshal Thomas Grant is tracking. Even caught in the crosshairs, Nina's reluctant to share her case, but working with Thomas may be the only way to capture a murderer before she becomes his next victim.
Yuletide Stalking by Terri Reed
Determined to stop an arsonist with the help of his accelerant-detecting K-9 partner, FBI agent Tim Ramsey must protect the only witness. But when the criminal begins stalking Vickie Petrov, can Tim convince her to trust him…and help her survive to see another Christmas?
Book Links:

Meet the Author: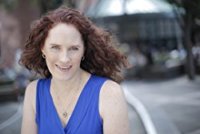 Terri Reed's romance and romantic suspense novels have appeared on Publisher's Weekly top 25, Nielsen's Bookscan top 100 and featured in USA Today, Christian Fiction Magazine and Romantic Times Magazine, finaled in RWA's RITA contest, National Reader's Choice Award contest, ACFW's The Carol Award contest. Contact Terri @ www.terrireed.com or P.O. Box 19555 Portland, OR 97224
Website | Facebook | GoodReads |