Today it is my pleasure to Welcome author
C. L. Parker
to HJ!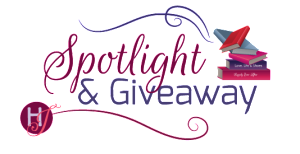 Hi C. L. Parker and welcome to HJ! We're so excited to chat with you about your new release, Coming Clean!
Please summarize the book for the readers here: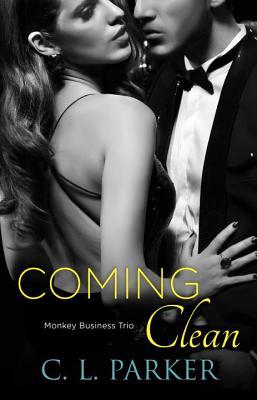 COMING CLEAN catches up with Shaw and Cassidy four years later. It shines a light on real issues like juggling family, career, and our ever-changing views on how we see the world while struggling to keep the romantic spark alive. For Shaw and Cassidy, these things cause a wedge and the distance between them is becoming greater. Desperate to go from rivals to teammates, our one-time steamy lovers seek out professional help in the form of two new characters. One, a therapist for their hearts and minds, and the other, a sinfully provocative coach for the other parts of their bodies.

Please share the opening lines of this book:
"Okay, now. I need you to roll over and get on your hands and knees for me."
Cassidy's eyes popped wide. "On my hands and knees? But why?"
"Because it'll give me a better angle to work with," said the British gentleman that Cassidy had insisted we use. Though I was seriously considering how much of a gentleman he truly was at this point.
Please share a few Fun facts about this book…
Marcel Ingram, the all-star athlete Shaw is attempting to sign, is actually a combination of two real-life football players from the University of Alabama (Roll Tide!).
Katya Minkov, the vixen of a sex therapist Shaw and Cassidy spend quite a bit of time with, is one of the main characters from a future series I hope to eventually publish.
Dr. Jeremy Sparling, the couple's therapist Shaw and Cassidy see, was modeled after a modern-day Louis Tully from Ghostbusters.
Please tell us a little about the characters in your book. As you wrote your protagonist was there anything about them that surprised you?
This is the third (and last) book in the Monkey Business trio, so at this point, Cassidy is having an identity crisis of sorts, where she's sacrificed everything she ever wanted (without complaint) in order to be a good partner to Shaw and mother to their child. But she's lost her personal spark, the drive that made Cassidy Whalen a force to be reckoned with. Plus she's missing Shaw and all the mind-blowing sex they used to have.  Meanwhile, Shaw is in full-blown provider mode. The problem is that his incessant need to be a good provider, to leave an impressive legacy for his child, is ultimately leaving Cassidy behind in the dust. He's struggling to learn how to be as good a partner in his personal relationship as he is within his profession.
If your book was optioned for a movie, what scene would you use for the audition of the main characters and why?
Definitely the scene where Cassidy realizes just how much trouble her relationship with Shaw is in. I think it captures the essence of the way she and Shaw view where they are at this point and time, set in the future. Here's a snippet:
When Shaw came out, he was completely dressed with briefcase in one hand and his cell phone still in the other, just wrapping up a conversation. "Okay, I'll be there within a few minutes."
Ending the call, he put the phone into his pocket, leaning down as he did so to give me a chaste kiss on the cheek. "Have a good day. I'll see you when I get home."
A chaste kiss. That was all I was going to get? I remembered a time when Shaw's farewells included bending me over the counter for a quickie because he couldn't stand the thought of being away from me all day. Those were the sort of quickies I didn't mind, feverish and passionate, so unlike the one from last night.
My trip down Memory Lane nearly sidetracked me from my mission as Shaw was two steps away from disappearing for the day. I stood and rushed for the front door, throwing myself against it to block him from leaving.
Shaw pulled up short, drawing his head back in confusion. "What are you doing?"
I had to admit even I was a little shocked by my behavior. I guess desperate times call for desperate measures. "I've been waiting all morning, Shaw. Patiently. Can I have a minute, please?"
His brow furrowed, the first sign of concern I'd seen from him in what seemed like forever. And then he looked down at his watch again. "Yeah, sure," he said. "But a minute is about all I have. What's going on? Is Abe okay?"
"He's fine, but we need to talk."
He waved his free hand in the air for me to continue with every indication that I should make it quick. "You said that earlier. Should I guess at the topic, or would you like for me to read your mind?"
"Us," I said simply. "We need to talk about us."
Right on cue, he rolled his eyes in annoyance. "Cass, Wade apparently has some epic announcement he wants to make to the rest of the staff today, but not before discussing it with me. As I speak, he's sitting in my office, waiting for me to haul my ass in there. I'm sorry, but I can't do this right now."
"Well, I have to do this right now. I can't go through another second without doing it. Wade will get over it."
Shaw dropped his briefcase onto the couch, undoubtedly aggravated by my insistence. "Fine. What is it? I already apologized for yesterday, so what could I possibly have done wrong between last night and this morning?"
"Are you serious right now?" I was flabbergasted by his annoyance. "You make me feel like I can't talk to you about things that are bothering me, Shaw. Don't you see that as a problem? This is exactly why I wanted to see a counselor. Because you refuse to talk to me about our issues."
His stare was blank, though the way he looked down at that stupid watch was a clear indication that the clock was running on how much time he'd allow me to get out what I had to say.
"I love you." Hearing my own voice, I wondered if people were supposed to sound so desperate when they said those three words. Like I was willing him to love me back. To say it and convince me that he meant it. "Look at me."
He did.
I needed to hold his attention without any distraction so I could see with my own eyes what I knew with my heart. And oh, God, but I hoped my heart was wrong. "Tell me."
"Really? You want to do this right now?" When I didn't answer, he closed his eyes and let his head fall back in aggravation. Then he put a hand on his hip, took a deep breath, and faced off with me again. But he looked nothing like the Shaw I once knew. The way he regarded me was like he was looking right through me. "I love you, Cass."
I shook my head, knowing in an instant that what he said wasn't true.
Shaw jumped on my reaction, quick to come to his own defense. "Yes, I do. I tell you I love you every single day. Multiple times a day."
I nodded because it was true. He did. "You tell me. But it's the way you look at me."
Another one of those exasperated sighs. "That doesn't even make any sense. What are you talking about?"
"It's not the same, Shaw."
He threw exasperated hands into the air and spun around in a circle. "Oh. My. God! How? How is it not the same?"
"Your eyes don't match the sentiment anymore. It's like you're on autopilot." I closed my eyes to gather my thoughts and find the words that would make him understand. Once I had them, I opened my eyes again. "You used to look at me like I hung the moon."
He saw me then, those piercing blue eyes conveying the potent truth of his next words. "That's because once upon a time, you did."
Finally. Truth.
There was a moment of stillness then. A moment that held the same eerie awkwardness one might feel during a ceremonial silence at a funeral. I think we both realized it at the same time. Shaw picked up his briefcase, turned his back to me, and walked away. All I could do was stare after him. So I did. I stared until the tears flooding my eyes rendered me blind and I could see him no more. Though maybe I hadn't seen him in quite a long time.
Excerpt. © Reprinted by permission. All rights reserved.

What do you want people to take away from reading this book?
I think there are a lot of romance novels out there that show us all about exciting new relationships and the journey that leads a couple to their "I love you" point, ultimately wrapping everything up with the happily ever after. What I wanted to do with this book was to show the relationship once they've been together for a while and have become settled and comfortable, to take a look at what it's like once we've gotten past the honeymoon stage and things like every day life, family additions, and careers begin to take a toll on that happily ever after. It's about finding that spark again and then stoking it into a raging inferno. It's about loving ourselves—and all the physical changes our body goes through—every bit as much as we love our significant other. It's about dealing with things from our past—even when the outcome isn't that great—so we can build onto our future without being weighed down by a burden we never created in the first place. It's about understanding our own wants and needs so that our partner can as well.
Thanks for blogging at HJ!
Giveaway:

Print copy of COMING CLEAN by C.L. Parker
To enter Giveaway: Please complete the Rafflecopter form and Post a comment to this Q:

Have you ever gone through couple's counseling? If so, was it uncomfortable to talk about the intimate details of your relationship with a stranger?
Book Info:
The steamy conclusion of C. L. Parker's Monkey Business Trio
They have been rivals who fought until the bitter end and lovers who know every sensual inch of each other's bodies. Now sports agents Cassidy Whalen and Shaw Matthews are about to become the one thing they never expected to be: parents. But this new dynamic to their relationship threatens to fizzle the sizzling desire that once held them in thrall to each other. If salvation is only a forbidden fantasy away, then Shaw and the woman he loves must embark on the adventure of their lives.
Cassidy is aching to reignite their connection. In steamy assignations in strange places, she and Shaw live out their most intimate desires—and reveal their deepest secrets. But as Shaw works overtime to sign a superstar athlete, a corporate reshuffling could be a game-changer. Can Cassidy and Shaw save their relationship and have it all—a career, family, and passion that never quits?
Coming Clean is intended for mature audiences.


Meet the Author: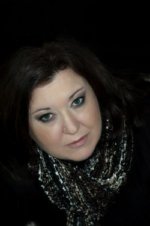 C. L. Parker is a romance author who writes stories that sizzle. She's a small-town girl with big-city dreams and enough tenacity to see them come to fruition. Having been the outgoing sort all her life—which translates to "she just wouldn't shut the hell up"—it's no wonder Parker eventually turned to writing as a way to let her voice, and those of the people living inside her head, be heard. She loves hard, laughs until it hurts, and lives like there's no tomorrow. In her world, everything truly does happen for a reason.
Connect with C.L. Parker!
PenguinRandomHouse.com  • www.clparkerofficial.com
Facebook: FB.com/CLParkerOfficial • Twitter: @theclparker • Blog: cl-parker.blogspot.com