Today it is my pleasure to Welcome author
Katy Evans
to HJ!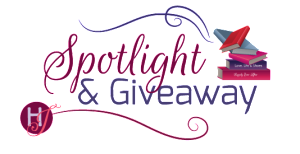 Hi Katy and welcome to HJ! We're so excited to chat with you about your new release, Commander in Chief!

Thank you for having me!

Please summarize the book for the readers here: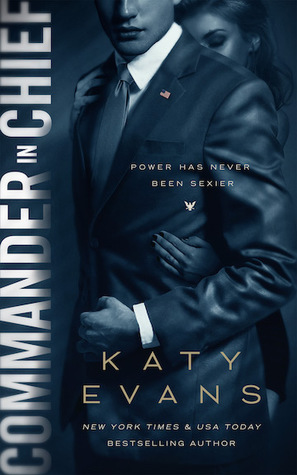 Commander in Chief is the much anticipated sequel to the sizzling love story that began in Mr. President. Matthew Hamilton and Charlotte Wells fell in love during the campaign, and now, the stakes are higher as Matthew takes office and decides he wants her by his side. Permanently.
Charlotte wants to take is slow, but slow is not really a word in Matthew's vocabulary. 🙂

Please share the opening lines of this book:
I suit up in black. Knot my tie. Add my cuff links.
Please share a few Fun facts about this book…
It is one of the BEST writes I've ever had. This book made me blissfully happy!
JFK Jr. is my inspiration for Matt Hamilton.
I researched A LOT.
Whereas Mr. President was all about falling in love, Commander in Chief is about BEING in love – and owning it.
Please tell us a little about the characters in your book. As you wrote your protagonist was there anything about them that surprised you?
Matt and Charlotte are one of my favorite couples to date. There is nothing overly over-the-top about them. They're two normal people, in extraordinary circumstances. I love how grounded they are, how they make each other better, and how they truly deserve to become what they become by the end of Commander in Chief. They are worthy, inspiring, and just seem so real to me.
If your book was optioned for a movie, what scene would you use for the audition of the main characters and why?
The scene where they see each other again is heart pounding!
"Ladies and gentlemen, the President of the United States!!"
I almost spill my drink when the announcement echoes across the ballroom.
I stand with Alison, who's thrilled to be one of the White House photographers. While she was snapping pictures of the partygoers, I was mingling by her side, a drink in hand, when those words rang out.
And if someone had just grabbed a bat and smashed the air out of my lungs, I would absolutely believe it.
This is the smallest ball among all five being held tonight. Everyone expected the president to make it to the other grand balls first. I was barely prepared to see him—I'd only drunk one glass of wine so far!—and now he's here.
Oh god.
I'm ten times more nervous than all the women in the room. Hundreds of them, all important, highly intelligent or highly beautiful women, all tittering excitedly as Matt Hamilton, my Matt Hamilton, walks into the room.
Um. No. He's not yours, Charlotte, so you'd better stop feeling possessive over the man.
But I can't help it.
The sight of him makes me yearn to be walking by his side, with my arm hooked into his, no matter how ludicrous the idea is. It was one thing looking at him at a podium. Farther away.
But it's another thing being in the room he's now occupying.
In a tux.
A hot black tux.
So much closer to me than he's been in two months.
I can almost smell him, expensive and clean and male.
Alison is snapping pictures at my side.
Snap, snap, snap.
Matt takes over the room with his long, confident walk, briskly greeting those who greet him. Is he taller today? He really is towering over everyone. And are his shoulders broader? He looks so much larger than life. His very posture and stride that of a man who knows the whole world revolves around him. Which wouldn't be entirely false.
"You know what I like about Matt? That he actually backs up the hotness with brains," she says, making an O with her mouth and exhaling, then licking her lips with a mischievous sparkle in her eye. "Yum."
Before I realize what I'm doing, I'm licking my lips too. I really need to never do that again.
Alison shifts positions to capture a dozen different shots—not only of Matt but of people's awed and ecstatic reactions to him.
His eyes are sparkling as he greets one person after the next. They crinkle at the corners when he smiles, and I remember that crinkle. I remember the feel of the stubble on his jaw in the mornings even though his jaw is smooth and perfectly clean-shaven now, his lips curved upward.
His hair is combed back, his features chiseled and beautiful. My whole body spasms uncontrollably. It's as if every pore and every inch of me remembers him. Still wants him.
I lift my fingers to stroke the place where I used to wear his father's commemorative pin—but all I touch is my bare skin, revealed by the long, strapless gown I'm wearing.
My heart thuds crazily as he continues greeting the people he passes, approaching where I stand with my drink frozen in my hand. He looks so happy. My stomach clutches with a mix of emotions. Happiness, yes. But his presence is also a reminder of what I'd lost.
Did I lose him?
He was never really mine.
But I was all his. His to take. Body and soul. And I would have done anything he wanted me to. But I've tried to regain my sense of self. While traveling through Europe, I've tried to see the reasons why it could never have worked, among them that I'm inexperienced and young and not the kind of woman a president needs. I am not ready for what he is. No matter how much I wish I were older, more experienced, more fit to be by his side.
Not that he wanted me there.
I am torn when the crowd keeps parting and he keeps advancing.
"I'm going to the restroom," I breathe, and I head off, wondering why I came here. Why I said yes. It was his important day. I didn't want to miss it. But it hurts anew, as if today were the day he was elected, the day I walked away from him—booked a flight to Europe and spent two months there with Kayla, freezing our asses off, drinking hot chocolate. I came back in time for his inauguration—I could not miss it.
But landing in the USA felt bittersweet—it's the home I love, where I was born and want to die, and fell in love, but also the country that's led by the man I love and am trying desperately to get over.
So I steal into the ladies' room to find it vacant. And I just look at myself in the mirror—and whisper, "Breathe." I shut my eyes, lean forward, and breathe again. Then I open my eyes. "Now get out there, and say hello to him, and smile."
It's the hardest thing I've ever told myself to do.
But I exit the room, and watch him with every step I take as I head back to the crowd—everyone waiting to greet him. To be greeted. Acknowledged.
Alison spots me and snaps my picture. "You've got it bad. Can't say I blame you," she says.
"I don't want to," I whisper.
She smiles and continues snapping pictures.
I drink him up like a starved woman, six feet plus of pure fantasy, all packaged in a real man—beautiful beyond belief. So beautiful, I can't believe beauty like that exists.
And then he's three steps closer, his voice so near. "Thanks for coming."
Two steps. "Good to see you."
One step.
I try to smile when he stops before me, towering over me, dark and gorgeous. Everyone is holding their breath. A silence settles over the room. I blink in disbelief.
Matt Hamilton.
God. He looks hot as sin, his eyebrows slanted as he looks piercingly into my eyes, a half smile playing on his beautiful lips—lips that are full and lush, and very, very wicked.
There's a catch in my breath, and so much pride welling in my chest as I duck my head in a slight nod.
"Mr. President."
What do you want people to take away from reading this book?
Hope.
For the good in people. The potential in our country and citizens. In love conquering all. And maybe even the realization that we can all do a little bit on our ends to create the futures we want for our children.
What are you currently working on? What other releases do you have planned for 2017?
I'm plotting my next release, which will be a sexy contemporary standalone. Will share more as soon as my characters and I stop wrestling and get to business. 🙂

Thanks for blogging at HJ!
Giveaway:

A signed paperback set of Mr. President and Commander in Chief!
To enter Giveaway: Please complete the Rafflecopter form and Post a comment to this Q:

Are you a Katy virgin or have I popped your cherry yet? If so, what was your first book? If you haven't read me yet, what would you like to start with?
Excerpt from Commander in Chief:
There's excitement in the air of the White House press room as Matt addresses the reporters. Several dozen flashes snap as he stands at the podium.
"I realize this is a little unorthodox. Usually the president of the United States is married, which I'm not, or has a close family member acting as first lady; in my case that also won't be the case. I've asked a woman whom I've come to deeply respect and admire for many reasons—among them, her passion for this country that equals mine, and a heart as big as that smile she's now wearing. Ladies and gentlemen, may I present the Acting First Lady of the United States of America, Charlotte Wells."
Breathe, breathe, breathe.
Matt motions me to the podium.
Cameras keep snapping. I marvel that I can walk—with Matt's direct gaze on me, with the whole room's eyes on me. I marvel how I can act composed. How I can manage to open my mouth and say what I rehearsed with Lola, the press secretary, just an hour ago.
"Thank you, Mr. President." I inhale his scent as he passes me, and I cling to it for strength. I make eye contact with as many sitting reporters as possible even though it makes me doubly nervous. "I'm honored to be standing here. I'm not ashamed to admit when Matt—the president—asked me to take on this task, I didn't think I could possibly say yes. Turns out it's not easy to decline the president, especially this one . . ."
I shoot him a look, and when he raises one eyebrow, there's laughter, and my nerves start easing.
"And although I still feel completely undeserving to be standing here, I will do my best and more than that to represent our country as best I can and do justice to President Hamilton's presidency. Thank you."
Applause. "Miss Wells—!"
"Miss Wells, could you give us any specifics on the kind of relationship you and the president—"
Lola takes my place behind the podium and murmurs, "No questions at this time, thank you."
And with that, she wraps up the press conference and I follow Matt out of the room.
"That went well, Miss Wells! Now if you'll review the schedule—Oh! Mr. President."
My chief of staff steps back when she realizes Matt is still there, and we walk together down the hall, his gaze on his chief of staff, who seems to be waiting for him at the end.
"You looked great out there." His eyes slide to mine.
The impact of feeling his eyes on me never seems to diminish.
"Probably because I was standing next to you."
"Trust me, I had nothing to do with it." His eyes start twinkling.
"I expected a little booing, really. But they love you so much that anything you do, they'd agree with."
"No, they wouldn't." His eyes rove over my features. "But whoever said Americans don't have exquisite taste was very, very wrong." He raises both his brows meaningfully, and even that maddening smile he wears, just a little arrogant, is sexy beyond belief.
There's so much intimacy in his gaze, I'm transported to our nights together—his kisses, his words.
I want him to touch me. I want to touch him. But something as simple as a touch would cause an uproar and a scandal—that's not what we want his first months in the White House to be about.
He leaves me with a smile and heads off, his chief of staff already listing a thousand things on his plate, and I sort of have trouble moving my eyes away from his retreating back—and how well he looks in that suit—to the woman before me.
"So if you'd like to review your duties as first lady," she's saying as she leads me to my wing, "it's really up to you how much you want to get involved, but if you'd like to be very active, there's always the menus to look at, the social events to plan and host . . ."
Waiting naked in the president's bedroom, I think to myself, aware of a warmth flooding my cheeks as I do. No. That can come later. We need to be sure about what we're doing first.
I don't want to fail this country, or my parents, or myself. Or Matt.
Excerpt. © Reprinted by permission. All rights reserved.

Book Info:
The second installment of the White House Series, from New York Times and USA Today bestselling author Katy Evans.
We fell in love during the campaign.
The stakes were high.
Reputations could have been ruined.
Scandal hovered over us like a cloud.
Now the man I love is the President of the United States of America.
And its not my vote he is after.
He wants it all.
My heart. My body. My soul.
He wants me by his side.
In the White House.
Normalcy will be gone from my life, privacy forgotten.
I am only twenty three. I just wanted to play a part in history. But it seems like history wasn't done with me. The part where I lost my heart to Matthew Hamilton? It was only the beginning…
Book Links:

Meet the Author: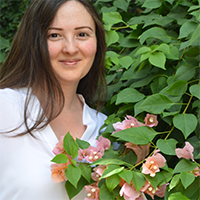 Katy Evans is the New York Times, USA Today, and Wall Street Journal bestselling author of the Real series and the Manwhore series. Visit her at katyevans.net.
Website | Facebook | Twitter | Instagram | GoodReads |