Today it is my pleasure to Welcome author
Ruthie Knox
to HJ!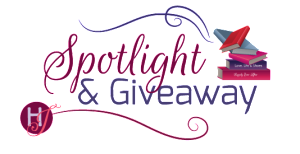 Hi Ruthie and welcome to HJ! We're so excited to chat with you about your new release, Completely!
Please summarize the book for the readers here: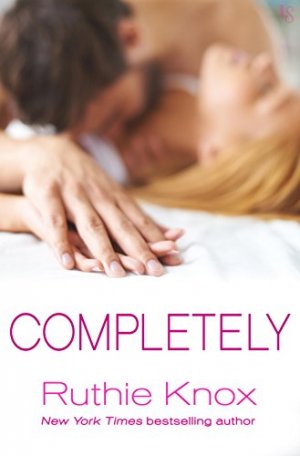 COMPLETELY is the third book in my New York trilogy, though it can be read as a standalone. One of the fun things about this trilogy is that it both follows two sisters from Manitowoc, Wisconsin, as they fall in love in the Big Apple and introduces two sequels to one of my readers' favorites of my books, About Last Night. The trilogy begins with Truly, in which May Fredericks gets stuck in New York and falls for a surly urban beekeeper, Ben. In the second book, her sister, Allie, travels to New York in pursuit of their missing mother and ends up meeting and falling for Winston Chamberlain, who is the brother of About Last Night hero Nev Chamberlain. In a fun twist, Completely is about Winston Chamberlain's ex-wife, Rosemary. It starts on the slopes of Mount Everest with an avalanche and follows Rosemary back to New York with Kal Beckett, one of the Sherpa "ice doctors" on Everest. It's a more mature romance between a woman who's trying to figure out what she wants from the rest of her life and a younger, deeply socially engaged man who knows what he wants but has become disenchanted about his ability to get it.

Please share the opening lines of this book:
Rosemary Chamberlain hadn't showered in thirty-seven days.
She'd counted.
Climbing was a waiting game, and climbing Mount Everest forced patience on those who didn't have it.
Please share a few Fun facts about this book…
The characters in Completely travel thousands of miles in the course of just a few days — from Mount Everest to Kathmandu to Abu Dhabi to New York, and from there to Manitowoc, Wisconsin.
Rosemary is an older heroine: at almost forty, a few years out from her divorce, she's a compelling character who knows what she's missed out on and is determined to live the rest of her life to the fullest.
Born to a Sherpa mother and a famous American climber, Kal Beckett has a dark past and a complicated relationship to ambition. His mother has climbed Everest more times than any other woman alive. Also, she might or might not be responsible for killing his father.
Please tell us a little about the characters in your book. As you wrote your protagonist was there anything about them that surprised you?
I think the biggest surprise about Rosemary and Kal is just how well suited they are to each other. Rosemary benefits from Kal because he's not interested in who the world wants her to be, or even who she tells herself she wants to be, but just in her — which helps her figure out exactly which of her goals are important to her and which ones she should cast aside. And Kal, as an oldest son who has lived through domestic abuse and taken on a lot of responsibility, both for his family and for his people in the world, finds a partner in Rosemary who is interested in supporting his ability to find his own balance between duty and desire. It's the kind of romance characters find at midlife, connected to family and identity, but impatient with social constraints and family roles.
If your book was optioned for a movie, what scene would you use for the audition of the main characters and why?
There's an early scene where Rosemary and Kal, having survived an avalanche and all hyped up on adrenaline, fall into bed together. The next morning is awkward, complicated, and vulnerable for both of them. Here's a snippet:
"How long were we sleeping?" She asked the question of a corner of carpet. Her neck was too hot to keep looking at him. Her body hurt in a number of places, many of them for reasons she couldn't begin to fathom, but a few of them for scarlet reasons having to do with soft bodily tissues were not used to that sort of abuse.
"I don't know. Last night the clock said twelve, and the sun's up."
They both looked at the digital display. It read 05:07. They'd slept . . . "Five hours?"
He shook his head. "I'm guessing more like seventeen."
"That's . . . That's a rather substantial amount of time."
"We were really tired."
"Yes."
And horny.
God. She had never been so horny, had never been carried away by impulse in that manner, not since she was very young and very stupid.
She glanced at his face again, startled to realize that in addition to not knowing his name, she didn't know his age.
He patted the mattress beside him. "Why don't you come up here?"
"I'm quite comfortable, thank you."
He just raised one black eyebrow. Which left her no choice but to attempt it, dignity be damned.
Rosemary rose to her knees, wincing a bit when her skinned flesh came into contact with the carpet. Her back and shoulders were stiff, her hands throbbing. She held one up. Her knuckles were chapped, two of them cracked and raw. Casualties of cold and altitude.
She rearranged the sheet into a more proper sort of shame-toga. He held out a hand and helped her into a seat.
His hands were chapped, too, his skin ashen from abuse, his knuckles swollen. His wrists were fine-boned, his forearms overdeveloped. He climbed, of course. Everyone on Everest climbed.
He had the sort of face that was all planes and angles, high cheekbones, clean shaven. No gray hair. He could be twenty, or he could be older than her.
"So I've noticed this thing happens with climbers on Everest." He smiled. His teeth were white, a few of them slightly crooked, a small gap between the two in the front. "It starts with telling yourself that you're tired, but it's not important. You can keep going. And you're cold, but it's not a big deal. You're warm enough. Right?"
"Yes."
"And then you get a little higher, and you start telling yourself, yeah, there's not as much oxygen to breathe, but you're still breathing. And you're hungry but it doesn't matter too much, you've got enough fuel in your body to keep going. Right?"
This time, she nodded her assent. He had a lovely voice, low and gentle. A generous face.
"You make this shift," he continued, "where you get so used to overruling your body's demands that you don't even recognize you're doing it anymore. And then you come down off the mountain, kind of numb, going through the motions, but at some point, bam!" He tapped the bed with one fist, which made her notice that his other hand was still trapped in hers.
She was holding his hand.
Rosemary let go.
He smiled again. "It catches up to you. You figure out that you're starving, dirty, cold, tired, all at once. That you're alive, you know?"
Rosemary understood. "The id takes over." She'd observed it after other climbs. The sheer physical relief of having a clean body, a bed to sleep in, an endless supply of hot food. "People make impulsive decisions."
"Yeah, and when you've survived something — like we survived something, the two of us . . . I'm just saying, it's normal. What happened. Last night."
"We needn't be ashamed."
"Right. That's the gist of it."
"Yes, well, thank you. For saying that."
"You're welcome."
What do you want people to take away from reading this book?
I've wanted to write a climbing book for a long time, and have been interested in Everest for even longer. There are a lot of complex cultural and environmental dynamics at play on Mount Everest, and while Completely isn't in any way a manifesto, I hope that readers will be interested in a glimpse of some of these tensions and social problems, and will be inspired to read or learn more about them.
What are you currently working on? What other releases do you have planned for 2017?
Since Completely is the last of the New York Trilogy, I'm actually between contracts for the first time in years — which is exciting, since it gives me the freedom to really think about what I'd like to do next. I've been working on a ghostwriting project (very interesting, but unfortunately also super hush-hush, so I can't tell you about it) and contemplating my next moves as a writer. I'd like to take Ruthie Knox in more of a rom-com direction and have been thinking about a series set in Chicago journalism and politics in that vein; I'm also interested in writing another book under my second nom de plume, Robin York, that would be a darker psychological thriller type thing. Stay tuned!

Thanks for blogging at HJ!
Giveaway:

Ebook: COMPLETELY (The New York Trilogy) by Ruth Knox. (Gifted via Amazon)
To enter Giveaway: Please complete the Rafflecopter form and Post a comment to this Q:

Would you ever want to climb Mount Everest? What attracts you to it, or tells you that you'd definitely not want to do something like that?
Excerpt from Completely:
Rosemary Chamberlain hadn't showered in thirty-seven days.
She'd counted.
Climbing was a waiting game, and climbing Mount Everest forced patience on those who didn't have it. But Rosemary had patience in spades. She spent long, indistinguishable mornings huddled in a sleeping bag on the floor of a tent, perched on a shelf between the sky and the long drop, waiting for a break in the weather. Counting.
Twenty-one days since she'd last worn fewer than two pairs of socks, and thirty-seven since she'd seen her own naked body.
Seventeen cracks in the sole of the climbing boot. Five points on the toe cleat that she kicked into the ice.
She put her weight on it, paused, waiting to see if it would hold. She counted the white clouds of her exhalation — two, three, four — and pushed hard to engage her quads. They burned, but that didn't matter. Her left arm came up, synchronized, and drove the ice ax in.
Above her, the orange blob that was her team leader beckoned with one arm. She shouted something, but the wind took his words before they could reach Rosemary's ears. She found a good placement for her left foot, weighted it, counted her breath, straightened her leg, swung her ax.
Three team members ahead of her. Four behind her. If she could just know how many feet remained between her and the summit, she would count them down, but she couldn't, so she counted everything else.
She'd written six thousand words yesterday. Two thousand competent and chirpy for an article that would appear on a conservationist website in England, four thousand plodding and uninspired on the draft of her book, due to her publisher in twenty-four days and completely lacking the spark her editor was looking for, the "something special" that would make it an inspirational bestseller.
She'd taken a walk around the perimeter of Base Camp with her teammate Indira, gossiping about the other climbers' bed-hopping and speculating about their chances at the summit. They'd spotted three birds flying low against the bleak sky, which Indira had told her was a good sign.
Some climbers adopted magical thinking.
Rosemary preferred to count.
Her teammate Anna had three children, four, six, and nine years old. Her husband wanted a divorce. Her husband didn't understand why Anna couldn't get a job at a bank and stay home with her family, but Rosemary did.
Anna's family was for the quiet pauses in between the swings of his ax. The mountain was her life.
Rosemary's left leg trembled uncontrollably when she leaned into it. She paused to rest and looked out at the alien landscape of snow and ice, bald rock, clear blue sky.
She didn't know if Everest was her life. She only knew that she'd spent twenty years barely alive, then left everything behind two years ago to set off down the path that led her here.
Her heart beat sixty-two times per minute. She was thirty-nine years old, she had two hundred and six bones.
She'd had one child, a daughter, who barely spoke to her.
She'd had one marriage, to Winston, who'd released her when she asked him to.
She'd had one home, in England, but she'd sold it, and now what she had was a bank account fat with pounds sterling and a pack strapped to her back containing seven freeze-dried meals, thirteen energy bars, and five days' fuel left for her camp stove.
This was her sixth trip through the Khumbu Icefall to Camp One, where she'd spent eight nights already with the other women who made up her group — the first expedition made up entirely of British women to attempt the summit of Mount Everest. Today, they would push themselves up to Camp Four. Tomorrow morning, if the weather held, they would go for the summit. They'd burned through the supplemental oxygen canisters faster than their guides anticipated, so this was it: they'd make it up this time or they'd lose their window, run out of supplies, and be forced to bag it.
Climbers knew how to wait. They knew how to count, to plan, and to winnow themselves to nothing but gloved hands grasping lengths of rope, lungs sucking air from oxygen canisters, cold feet pushing metal spikes into rivers of ice.
Sheer will.
Rosemary exhaled, long and slow, and counted. One. Two. Three. Four.
She turned back to the ice and climbed.
When she reached the top, she passed her team leader to join the others, stomping their feet and keeping their muscles warm as they waited for the stragglers to make it through.
Indira was deep in conversation with one of the Sherpas. Rosemary scanned the other climbers, looking for a friendly face, but she didn't find one. She stood apart, reluctant to impose herself where she wasn't wanted.
She'd been a latecomer to the expedition, taking the place of one of the organizers who'd fallen pregnant and withdrawn. Many of the other women called her "princess" behind her back. They felt she hadn't paid her dues, that she wasn't ready and would use more than her share of resources, that she'd only been taken on because she had the funds to pay a premium for her spot.
The press called her Lady Diana on the mountain. British media had been only too pleased to run old photographs from their files of Rosemary in a demure suit and pearls, to natter endlessly about her charity work and her manor home. They'd made her the blue-eyed, white-blond face of what was meant to be an expedition that celebrated the diversity and power of contemporary British womanhood, and apart from Indira, the other women resented her for it.
It couldn't be helped. Each woman had to depend on her own body, her own interior resources to power her up the mountain.
Rosemary warmed her hands in her armpits. Indira and the Sherpa had stepped to the edge of the cliff to look over the icefall. Indira spoke animatedly, waving her arms, and then abruptly walked away, shaking her head.
"Bloody Doctor Doom," she said as she approached.
"Pardon?"
She jerked her head toward the man she'd been speaking with. "That's what they call him. Mad bastard."
Rosemary edged closer to the group of other women. Indira's general popularity gave Rosemary entree into the broader conversation. "What did he say?"
"He says the icefall isn't safe and we should go home."
The Khumbu Icefall was the chute every climber had to pass through to make it from Base Camp to Everest proper. It was live glacier, actively shifting and changing from one year to the next, so horrifically dangerous that the international climbing community left it in charge of the Sherpa "ice doctors." It was the job of these experienced and seasoned men to identify a safe passage, fix ropes, and lash in place the dozens of metal ladders that made it possible for the fee-paying climbers to move efficiently up ice cliffs and over crevasses onto the mountain.
The first time Rosemary had come through, she'd had to remind herself again and again that yes, it was true, many climbers died in the icefall. They died when the massive seracs broke loose and shattered, releasing tons of potential energy. They died in avalanches. They broke arms or legs, or they collapsed from the accumulated effects of altitude illness.
Death could come for her on Everest. It had come for many others.
But one did not die traversing an aluminum ladder over a fathoms-deep crevasse in metal-tipped boots, with ropes to hold onto. One found the experience revolting in every way. One privately, deeply, and without reservation hated it, but one did not die.
Excerpt. © Reprinted by permission. All rights reserved.
Book Info:
Everest. If they can make it there, they can make it anywhere. Maybe even New York, where Ruthie Knox takes her charming rom-com style to new heights.
Beneath her whole "classic English beauty" appearance is an indomitable spirit that has turned Rosemary Chamberlain into something of a celebrity mountain climber. But after an Everest excursion takes a deadly turn, Rosemary is rescued by her quick-thinking guide, New York native Kal Beckett. Rosemary's brush with death brings out a primal need to celebrate life—and inspires a night of steamy sex with the rather gorgeous man who saved her.
The son of a famous female climber with a scandalous past, Kal Beckett is still trying to find himself. In the Zen state of mind where Kal spends most of his time, anything can happen—like making love to a fascinating stranger and setting off across the world with her the next morning. But as their lives collide in the whirlwind of passion that is New York City, the real adventure is clearly just beginning. . . .
Book Links:
Meet the Author:
New York Times bestselling author Ruthie Knox has published over a dozen titles in adult contemporary romance and new adult romance (writing as Robin York). Four of her books have been finalists for the RITA award, and her new adult title Deeper won the RT Readers Choice Award. Ruthie has been translated into German, French, Italian, and Portuguese and has made multiple best-of lists in romance, including a Library Journal best book of 2014. She is a co-founder of Brain Mill Press, a social-justice-based-publishing house.
Website | Facebook | Twitter | Instagram |