Spotlight & Giveaway: Contemporary Romances from Escape Publishing.
Giveaway: Thanks to Escape Publishing I will be giving away 2 prize packs of these books:
PK1: What Love Sounds Like & Unforgetable
Pk2: Mistaken Engagement & Rescue Heat.
 To enter giveaway: Complete the Rafflecopter form below and post a comment to this Q:
Which of these books caught your attention and why?
WHAT LOVE SOUNDS LIKE BY ALISSA CALLEN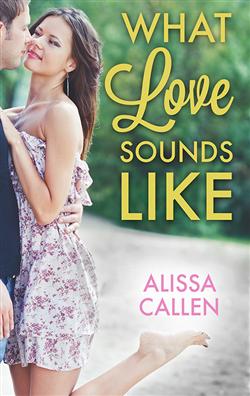 Outback speech pathologist, Mia Windsor, believes her morning from hell is over. Then suited-up, city-boy Kade Reid strides into her office and announces he and his wide-eyed niece are the clients that she will be living with for the fortnight.

Kade Reid adheres to a single edict — money is as important as breathing. But when he becomes an instant father to four-year-old Tilly, he escapes to the only place he was allowed to be a child…the family property of Berrilea.

As Mia and Kade work together to help Tilly overcome her speech delay, can they face their fears in order to give Tilly the family she so desperately needs?

Excerpt:

Chapter One

THE ICING on her day-from-hell cake strode into her office like he owned it.

Mia Windsor pushed back her chair and came to her feet. It didn't matter that the broken air-conditioner rendered the room hotter than a furnace. It didn't matter that her spilt glass of water had soaked the front of her shirt and turned the client notes she'd been reading into an ink-washed landscape worthy of framing. She was again secure in her comfort zone: she knew how to deal with a man who appeared a carbon-copy of her father.

Read More

This client may be a stranger but she knew the exact shade of his power-gold silk tie, the exact angle of his proud chin. The chill of her blouse soaked into her soul. She also knew the meaning of the two body-lengths of distance between him and the wide-eyed child who trailed behind him.

She took a moment to ensure her words emerged clear, concise, perfect, then she stepped out from behind her desk and extended a hand. 'Welcome to Little Poppies Speech Pathology, Mr. Reid.'

Eyes as blue as an endless outback sky met hers. Masculine lips moved in a barely-there smile before his tanned fingers grasped hers with a surprising gentleness. Too late she felt the weight of the top-knot she'd secured with a pencil shift. Her hair spilled around her shoulders. She closed her fingers around his and squeezed as if her life depended on it. As if her professional hat hadn't tumbled to the floor along with her makeshift hairpin.

An indefinable expression darkened his eyes before his features again settled in rigid, remote lines. 'Thank you for seeing us on such short notice, Ms. Windsor.'

The velvet-smoothness of his voice washed over her, doing strange things to her sensible knees. His tone was softer, more human, than she'd expected. Strange, since she'd seen the chiselled features of an ice sculpture exude more warmth. 'Don't mention it. But after five minutes in this heat you might be retracting your thanks.'

Without waiting for his reply, she turned her attention toward the blonde-haired girl who'd reached her father's side and now stood as close as possible to his leg without touching him. Anxious fingers tangled themselves in the folds of her white cotton dress.

Compassion melted Mia's heart. She knew how many butterflies would spread their wings in Tilly's stomach, how they'd soar to her throat as soon as she tried to speak. And the sickness that would replace them once no-one understood a single word of what she'd uttered.

She'd once been this child.

Mia placed her hands on her knees and bent so her gaze was level with the little girl's. 'Hello, Tilly. I'm Mia.' She smiled. 'It's lovely to meet you.'

Large grey eyes fixed on her. Uncertainty anchored the corners of the child's tiny mouth into a downward curve. In her peripheral vision Mia saw Mr. Reid adjust his tie, with quick, impatient tugs. Her fingernails bit into her skin. So what if such a gesture was as familiar as the freckles across her nose? Just because her father had performed the same action when she'd attempt to talk to him was of no consequence. She relaxed her death-grip upon her knees. Her childhood lay behind her. Dealt with. Finished. She was Mia Windsor. Speech pathologist. Not Amelia Windsor. Stammerer. Failure.

She straightened. 'Now before we start, Mr. Reid, I must apologise for the temperature. Yesterday's power surge knocked out the air-conditioner.'

'Let's just keep this short and the heat won't be a problem.'

'How about we allow Tilly's needs to dictate this appointment's length, shall we?' Despite her best intentions disapproval cooled her words.

'Fine. But even out here,' he glanced out the window to where heat mirages would shimmer instead of glass skyscrapers, 'time is money.'

'In a population of under a thousand, money soon loses its shine.'

He arched a dark eyebrow as if such a possibility was as likely as a flying pig adding excitement to her dehydrated, red-dust view.

'Bush spirit is founded on mateship, not millions,' she added through tight lips. 'The only currency of any importance this far west of the mountains is…people.'

'That's all very commendable but in my experience money is king. The world can't work without it.'

She looked at the motionless figure standing lost and alone beside her father. Mia's annoyance ebbed. Just as well in her world people were the only thing that mattered. Not money. Not power. 'In this temperature any world would have trouble working. So, let's get started.'

She crossed to the play area brimming with bright toys, selected a pony from the top shelf and returned to Tilly. 'It feels hotter than an oven in here, doesn't it?' Mia fanned her face with her hand. 'If I was a cupcake, I think I'd be very overcooked.'

But the child didn't smile let alone answer. The only movement in her statue-still body was from her eyes as she looked at the toy pony. Mia tilted Stardust so that the overhead light danced in the pony's iridescent mane.

'This is Stardust. Her favourite things are rainbows and purple glitter. I was going to make her a pool to cool off in but I'm not very good at putting blocks together. Maybe you could help me?'

Still Tilly didn't move. Didn't speak.

Mia lowered her voice. 'What colour blocks do you think she'd like? Blue or green?'

The small girl looked from the pony to Mia and then back again. But she didn't answer.

'Maybe your father could help us decide?'

Tilly's mouth trembled. Her expression crumbled. With a sob, she buried her face against the masculine trouser leg beside her. Dismay needled Mia's conscience. What had she said? What had she missed? She had no idea what crucial client details lay drowned beneath her water.

'It's all right, sweetheart,' she soothed, fighting the urge to draw the fragile, shaking body close. 'I really don't think Stardust will mind what colour blocks we use.'

'Ms. Windsor, I thought I'd made everything clear in the intake notes.' Annoyance set the carved line of Mr. Reid's jaw in granite. 'I'm her uncle.'

Guilt kick-started a dull tattoo behind Mia's eyes. It didn't matter that the spilt glass of water had obscured the details on Tilly's file, she'd made a mistake. And not just a wrong file in the wrong colour-coded folder mistake. She'd made a mistake that caused a vulnerable child pain.

'My apologies for the misunderstanding.' She concentrated on ensuring that her voice remained smooth, composed. Professional. 'Before we go any further I'll reacquaint myself with your niece's details.'

Tilly's weeping drowned out Mr. Reid's clipped reply. Mia took a step toward her. Tilly mightn't be his child, but surely he could see that she needed comfort. The seconds stretched. Tilly's sobs echoed around the airless room. Finally Mr. Reid moved. His left hand lowered, hesitated and hovered just above the little girl's head as though awaiting a puppet master's instructions.

Mia folded her arms to prevent herself taking hold of his hand and super-gluing it onto Tilly's head. What was it about proud, powerful men that rendered them incapable of emotion? It must be a pre-requisite that they barter humanity and empathy for privilege and position. A trade her father had made in a heartbeat.

Mr. Reid's hand lowered further to pat Tilly upon the head with the same enthusiasm as a person pacifying a teething lion cub. His hand then fisted and disappeared into his trouser pocket.

Mia spoke into the tension that was almost as cloying as the heat. 'Tilly, I'm sorry I made you sad. Stardust is feeling upset today too and needs someone to look after her. Would you mind taking care of her while I check something on my desk? I know she'd be happy with you.'

Tilly gulped in ragged breaths as she turned to centre wet-lashed eyes on the pony. The damp stains that marred her uncle's perfectly creased charcoal suit would remind him of his niece's sadness long after her tears had dried. Just when Mia thought Tilly would again hide her face against his leg, the little girl gave a hesitant nod.

'Thank you.' She pressed Stardust into Tilly's tiny, cold hands. 'I won't be long.'

'Now, Mr. Reid, what would you like while I re-acquaint myself with Tilly's file?'

'I'm fine.'

She blinked. If she didn't know better she'd swear all colour had leeched from beneath his tan. Ridiculous. One thing her past had taught her was that words like panic and uncertainty didn't feature in the vocabulary of success-stamped men like her father or Kade Reid. In their power-driven worlds there simply wasn't any room for such emotions.

'Are you sure? I can't offer you another pony but perhaps a toy truck would be more to your taste?'

'I don't need anything.' Deep grooves bracketed his mouth. 'I've never had time for toys.'

'Little boys love to build things. Push things. Make car noises. You must have had some favourite toy in your childhood, Mr. Reid?'

'Call me Kade. And, no, I didn't have a favourite toy.'

'No obligatory toy train set? No ferocious dinosaurs? No remote-controlled car?'

He shook his head. She glanced to where Tilly's pale fingers combed themselves through Stardust's long, silky mane. How could this man not have a beloved toy? Something to love and to cherish.

He spoke again. 'My father believed time spent on play could be better served learning. At four I had my first share portfolio.'

She searched his impassive features for any sign of humour. She found none.

'No toys? Only shares?'

'It did me no harm. Children with idle minds get up to mischief.'

Oh joy. Parenting advice from a man allergic to the entire spectrum of human emotion.

'So what about adults then? What will keep you out of mischief for the next three minutes?'

A ghost of a grin shaped his mouth. It vanished as quickly as it appeared. His broad shoulders swung toward the room's coffee-coloured sofa.

'A seat and a speedy assessment.' 
UNFORGETTABLE BY ELISE K. ACKERS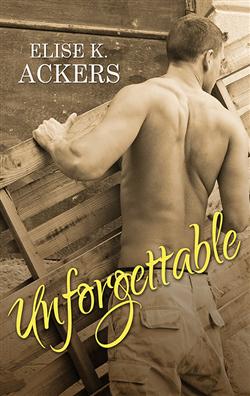 In hospital following a near-fatal accident, Connor has temporary retrograde amnesia, and there's a blank slate where the last three years of his life should be. It's a woman with haunted eyes and secrets who offers to help him rediscover his past.

Colleague, friend and ex-lover, Emma warns Connor they must be discreet. No one knows about their past relationship, and for the sake of their jobs, no one can. She reintroduces him to his life and the fascinating redevelopment project they are working on, and the more time Connor spends with her, the more he wants a future with her in it.

But Emma blames herself for Connor's accident and she won't confess to what broke their relationship in the past. Now Connor is fighting for love, for his job, and for another chance.

A story about second chances, a second look, and the futility of fighting fate, Unforgettable explores the concept of walking a path already travelled and learning from your mistakes.

Read Excerpt

Chapter 1

 

In Case of Emergency

Emma was only in Connor's life for as long as he was asleep. The moment he opened his eyes, figured out where he was and remembered who was to blame, he'd cast her out.

Again.

Read More

Her guilt shadowed her from room to room, slept beside her in bed. She'd taken up a daily vigil of suffering in the hospital alongside him. For as long as he was here, she would be.

As he slept in the recovery ward, she waited in the cafeteria. Cutlery scraped against ceramic, chairs groaned over the tiled floor and people spoke quietly, ever mindful of where they were and what that meant. Sickness lingered in the air, mixed in with the scents of food, cleaning products and people. Everything about Zouki Café offered an attractive distraction, from the roof tiles that looked like puzzle pieces to the letters carved in the backs of the chairs, but it couldn't make people forget…especially when a man shuffled to a table wearing a white gown, dragging after him an IV stand on a mobile pedestal.

Emma turned from one of the many televisions to watch him. He held a mobile phone with both hands, clearly waiting to receive a call. He shifted every so often, checked the screen. Sighed quietly. She wished she knew his number.

It was raining outside and everyone within the walls of the Royal Melbourne Hospital appeared to know it, even if they hadn't seen the sky in days. It was a long, wet Sunday and some people had tried everything on the varied Zouki menu by now. People like Emma.

Today she'd packed lunch. She couldn't face another slice of cake or stuffed croissant and all the hot food was starting to look and taste the same. She'd been coming here too long. Long enough, in fact, to know which seats caught the sweet aromas of the flower shop down the hallway. Roses, gerberas, Australian natives. She'd bought a bunch yesterday and taken them home. Connor wouldn't have wanted them. Or even known they were there.

Just as he wouldn't know about the horrid purple bear sitting on one of the visitor seats, or the naff 'Gone but not Frog-otten' card that his colleagues had signed. If he could open his eyes he would cringe. They were an eyesore and an insult to taste.

"Are you still thinking about that bear?" her best friend Affni asked.

Emma spooned a scoop of yoghurt into her mouth. It tasted sour. "That purple hurts my eyes."

"It could have been worse. She could have bought the blue."

Emma conceded this point with a nod. The blue was infinitely uglier.

Four nurses seated themselves at the table beside them. Each looked weary, and Emma wondered how many hours they had been tending the sick. One of the women began to speak in fractured English, gesturing wildly with her hands. Spanish slid in and out of her sentences as the others listened on, eating their meals and cradling their coffees. The man in the gown struggled to his feet and left. His phone hadn't rung.

"This place is sucking the life out of me," Emma grumbled. "Everyone's waiting for something. Waiting to leave, waiting to die."

Affni's fingertips brushed against her wrist—mocha against vanilla. "You've been here every day for a fortnight. Maybe you should take a day off. Recharge."

Emma shook her head. "I shouldn't complain."

"You've every right to. He won't know, Emma."

"I'll know."

Affni squeezed the back of Emma's hand then began cutting up her schnitzel. She hid her eyes behind her liquorice-coloured fringe, but Emma didn't need to see them to know there was judgement there. Affni didn't approve of Emma's guilt.

They ate quietly for a time, then Affni said, "I saw Asha in the gift shop again."

"Maybe she bought him a pillow with his name on it today."

"Maybe."

Emma pushed her yoghurt aside and snapped open her container of carrot sticks. They didn't taste good either.

A grey-haired woman in a white patterned dressing gown walked past, a loaded plate of stir-fry in her hands and two chattering friends in tow. The three sat down and began discussing grandchildren, a neighbour called Maggie and Donna's crook hip. Combined they had the appetite of ten men.

"What will you do when he wakes up?" Affni asked. She kept her head down, her focus on her lunch.

Emma stopped chewing and considered. That question had haunted her since the accident, and her answer had changed every day. "I don't know. Maybe I should just buy one of those God-awful cards from the gift shop and apologise in that. Should I even be here?"

Affni looked up. "I don't know, Em." She poked at her potato, as if unsure whether to continue. "Not because it's your fault, but because of who you are."

* * *

"Explain it to me again," Dana insisted.

Emma struggled to control any sign of her impatience. She didn't have time to repeat herself; a truckload of steel would be turning into Southbank Boulevard any minute, and she still needed to brief the Auditorium's General Foreman. But pushing against the client wouldn't get her out of this meeting room faster, so she took a steadying breath and started again.

Dana Vickers watched her through narrow pink-rimmed glasses. Her hair tumbled about her face in a kind of controlled chaos, and the enormous peacock broach on her collar winked and glittered in the light. It had been distracting Emma for over an hour. Dana took notes as Emma spoke, her handwriting utterly illegible to Emma's eye, and made soft sounds in her throat whenever she agreed or understood something. Ten minutes later Emma had heard that sound only twice.

People around them were beginning to fidget, and some were bold enough to check their watches. Dana was unmoved.

"If the subcontractor proceeded on the assumption that the technical drawings were unchanged, then they are clearly at fault. The cost should not be absorbed by the project."

Emma nodded, not in agreement, but to show that she had listened. "Be that as it may, it is a dangerous step to punish NJK for attempting to keep up with the fast-track program. It sends a bad message. The subcontractors are taking risks for us to keep things moving. If we slam a twenty k bill on their heads for their trouble we could lose a lot more in the long term. Dana, I don't mean to be rude, but I need to wrap this up. I'm happy to discuss this offline with you but right now I have somewhere I need to be."

Dana angled her chin. The woman might have been twenty years her senior, but she didn't have the authority to question Emma's priorities. She nodded, and fifteen chairs slid back from the table.

Another weekly consultant meeting out of the way, at last. Emma hurried to her desk, hoping to intercept Mark before he headed over to site. She dropped her notepad and pen next to her keyboard, scanned her unread email subjects for anything that couldn't wait, then seized her phone and dialled Mark's number. It rang in her ear and on the desk nearby. She cursed and ended the call.

Connor had never left his phone behind—it had been practically grafted to him—but his replacement had a tendency to forget things, like his phone, safety glasses or reporting structure. Whatever her feelings towards Connor, he was good at what he did. Mark was not. So the sooner Connor dragged himself out of bed and back to work the better life would be for everyone.

Emma hadn't had a chance to slip out of her high-visibility vest since first putting it on at seven o'clock this morning. She added a hardhat to her ensemble and hooked her safety glasses around the back of her neck.

A single beep made her turn. Mark stepped through the security door, returning from the toilets, and spotted her. His expression was neutral as he approached. At twenty-eight, Emma was ten years younger than Mark, and she suspected that he was loath to report to her, but that had not yet come up between them. She supposed that her being a woman was a source of consternation for him as well, but he wisely kept this to himself, save for the odd disparaging look or long-suffering sigh.

"How did the toolbox meeting go this morning?" she asked him. She clipped a radio to the loop in her jeans and pocketed her phone. "Were the subbies briefed on what to expect this afternoon?"

He nodded. "Damo gave them the spiel then Artie laid down the law. I think he was expecting you to be there."

"I can't split myself in half, Mark. What questions were raised?"

"None."

Damn. There would have been questions had she been there. The subbies felt comfortable enough with her to speak their minds, but something about Mark made people hold their tongues. Maybe it was his attitude and the fact that he strode from place to place with an air of urgency, always on his way to somewhere else. Tell him quick. Don't hold him up. It was utter rubbish, because the man had nowhere else to be except where he was. As General Foreman of the Auditorium, he stalked the Stalls, Circle and Balcony levels, and most recently the platform atop the birdcage scaffold. If he wasn't in one of these locations. he was supposed to be at his desk in the project office.

She missed Connor.

The thought startled her. Feeling a little off balance, she struggled to find the right answer. Had Mark asked her a question? Damien Long, or 'Damo', was the project's Safety and Environment Manager. Ever diligent, she imagined his briefing would have been a dot-point account of what could go wrong and what had been done to avoid it. He wasn't the most optimistic of people, but Emma supposed she'd be hardened too if she'd seen the things he had. Arthur Strange was the Site Manager, and his efficient enthusiasm would have been a nice balm over Damo's sombreness. She wondered what role Mark had played. Had he said anything to bolster the team? Had he had questions of his own? He'd only been on the job a fortnight, after all, not long enough to have found his feet.

Undoubtedly pride would have kept him mute.

"I want to have another look at the scaffolding before the steel gets here," Emma said, "and I want your opinion on a few things. Let's head over."

She didn't miss the way he bristled before he strode off to get his things.

Connor, too, had at first grumbled about reporting to her, but they had worked together for so long that there hadn't been any heat in his complaints. They'd started together on this project almost a year ago, and they had been a stellar team. She missed the half-language they had adopted, the way they had come to anticipate one another. He'd made work easier for her, even fun. She'd lost count of the times she'd heard his booming laugh and found herself smiling too.

Someone moved to stand at her elbow and she turned. It was Lara, the ever smiling office manager. The pair had become immediate friends, linked by their love of sugar, bad television sitcoms and dirty jokes. Lara held out a small white bowl stuffed full of jelly snakes.

Emma grinned and reached for a yellow one. "Thanks."

"You look like you're having a crap day."

Emma nodded. "I've been justifying myself all morning."

Lara's voice dropped. "Is he giving you a hard time again?"

The woman saw everything, Emma thought.  She looked over at Mark standing by his desk and gearing up, and said, "He's trying."

"Good luck." She began to back away, conscious of Emma's need to move on. "Give me a call when the crane's about to drive through? I want to get some pictures to mark the moment."

"Will do, but that won't be until Wednesday." She smiled and raised the snake. "I needed this." She bit its head off as she left the office, Mark on her heels. As they crossed the pedestrian bridge and circled the Theatres Building, she thought to make conversation, but found she couldn't be bothered. The man was a trial at the best of times, but her silver lining was that he would be gone soon enough that she needn't trouble herself to make him feel comfortable.

Their steel-capped boots thudded against the paving. Thunderclouds bruised the sky, but the weather bureau hadn't predicted rain until tonight. She hoped they were right. There was much to do today.

They reached St Kilda Road, and the large grey drum slid into sight. Hamer Hall—Melbourne's premiere concert venue—her place of work for the next twelve months and her favourite project to date. She'd been involved in a number of new builds and one other redevelopment prior to this one, but Hamer Hall had found a special place in her heart. The building alliance that was running the redevelopment project gave her a headache sometimes—working conditions unlike anything she had experienced before—but she was so damn proud of the work they had done so far that she came to work every day thirsty for more progress.

Unfortunately, progress hadn't been so easily forthcoming without her star team member.

Wake up, Connor, she thought irritably. Get out of that damn hospital and get back into the Auditorium. Send Mark back to head office in a deluge of sarcastic comments. Put him in his place and get back into yours.

They climbed the steps leading onto the upper terrace then eased through a gap in the temporary fencing on the lawn area. Mark stopped to talk with a subcontractor and Emma chose not to wait for him. She tugged her safety glasses from around her neck and slipped them on before stepping through the new penetration and onto the ramp that stretched down to the working platform of the birdcage scaffold. Orange was everywhere. Workmen bustled about, preparing the area for the technical zone steel that was soon to arrive. She could hear block workers on the Stalls level, sixteen metres below her feet. Somewhere out of sight a man worked with a blowtorch. Blue light and gold sparks flashed.

She felt a vibration in her pocket and reached for her phone. She didn't recognise the number.

"Emma Kitchener speaking."

"Ms Kitchener, this is Renee from the Royal Melbourne Hospital."

Emma's heart constricted. Then it began to beat very fast. "Yes?"

"I'm calling to let you know that Mr Abbott is awake."

Something inside of her loosened. Ecstatic, Emma grinned. "That's brilliant news."

"Are you aware of our visiting hours?"

"Can I come now?"

"Of course."

Renee sounded pleased. It must be fun to make these kinds of calls, the kind that made people stutter with joy.

Emma turned on her boot heel and strode up the ramp. The looming storm obscured the sunshine. There wasn't a scrap of blue sky in any direction, but her day had just got brighter.

Renee's tone shifted slightly. "The doctor has asked that you speak with him prior to seeing Connor."

Emma stopped walking. "Why?"

"You'll need to speak to his doctor, I'm afraid I can't give you that information over the phone. You're listed as his emergency contact. Are you family?"

"No."

There was a moment's pause. "Do you know the contact details of any family members?"

"He doesn't have any family."

Another pause. "No worries. We'll see you when you get here, then."

Emma hung up and stared ahead. Her intuition flared. Connor was awake at last but something had clearly taken the doctor by surprise. Renee's interest in contacting his family was not the best of omens.

She was listed as his emergency contact only because she'd filled in the forms the night he'd been rushed into emergency. She'd been covered in blood that had stained the admission pages, and she hadn't had the information she'd have needed to fill out the forms any other way. She had access to the information now, however much she hated to use it.

Emma crossed to Mark and the contractor from NJK. He took his sweet time acknowledging she was there, but she was too distracted to care. "Connor's phone, please." She offered her hand, palm up.

What Mark saw in her expression she couldn't guess. He handed it over. The moment the plastic touched her skin it rang. She rejected the call then thumbed through the menu button. She scrolled through his address book, past her name that still read 'ICE Em', and stopped when she reached the name 'Singh, Asha'.

She connected the call and walked over to the balcony edge. Below her, activity was under way preparing the riverfront for piling works. Rock breakers drilled into the earth, shuddering against the bedrock. In a few months time, the team would begin rebuilding the deck.

The phone rang and rang. Then, "Connor?"

She cleared her throat. "Uh, no. It's Emma."

"Why do you have Connor's phone?"

"It's a work phone, Asha. It went to the guy that replaced him. Listen, I'm calling because Connor's awake. But it sounds like something's up. I'm heading over now to find out what, but I thought you should know." She closed her eyes. "Did you want to meet me there?"

"Don't you dare go in without me."

"I wouldn't dream of it. I'll wait at reception."
MISTAKEN ENGAGEMENT BY JENNY SCHWARTZ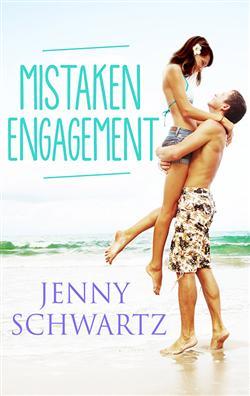 Saul knows he crossed the line when he claimed a surprise engagement with Grace. But her hysterical denial – and the way she's avoided him ever since – has made things awkward, but it can all be worked out. The Australia Day long weekend down at her family's beach house is the perfect time to show everyone that they're friends, with not a broken heart between them. But can a fake engagement become life-changingly real?

An Excerpt
Chapter 1

"Go away." Grace Nguyen tried to push the door shut, but her five foot nothing frame was no match for the six foot surfer god pushing from the other side. Her bare feet slid on the old wooden floor.
Saul Wharton let himself into her home. Then he politely closed the door behind him.

Read More

"I hate you." She glared up at him.

"I'm not feeling too fond of you at the moment, either." He strolled down the hallway and into the sunny modern kitchen. "Coffee? Good." He poured himself a mug.

She folded her arms, but retreated step by step as he strolled around the island bench and into the casual living area. She sat abruptly on the arm of a large leather sofa.

It wasn't that he was menacing or she was afraid of him. It was just that he overwhelmed a person. She'd seen it happen time and again. What Saul wanted, he got. She studied his back resentfully as he stood at the French doors and stared out into the courtyard with its green, leafy jacaranda tree.

He stood with his legs apart, balanced, ready even at rest to spring into action. One hand was hooked in the pocket of his jeans. The faded denim pulled taut across his muscled butt and thighs.

Guiltily, she jerked her gaze away.

As a med student, she'd seen enough male anatomy that one sexy package shouldn't have the effect of iron filings to a magnet. Besides, she was angry with him. He had no right to meddle in her life or make her look ridiculous. "Why are you here?"

He turned back to her. With his sun lightened blond hair, you expected he'd have blue eyes. But Saul's eyes were a rich, dark brown. They'd lured more than one woman to foolishness. Just now, though, his eyes were cross. A frown marred his forehead and drew his eyebrows together.

"You've made me the bad guy."

"Me?" she squeaked, and stopped to draw a steadying breath. Anger wasn't nearly as impressive when your voice went shrill. "You're the one who claimed we were engaged."

One eyebrow lifted and his mouth twisted in ironic observation.

It infuriated her. "And don't say you were saving me. I didn't ask you to play Galahad." All the hurt fury of two months ago surged up, as raw as ever. "I don't believe you even did it for me. You were worried about Carrie. You didn't want me and my feelings to spoil her day."

"Carrie can look after herself," said Carrie's loving cousin.

The fact that he was right only annoyed Grace more. Carrie was her stepsister, one year older, tall, ash blonde, a friendly socialite princess who dabbled in public relations. She shared a family trait with Saul; what she wanted, she got.

Last December, she'd wanted Ryan Holland.

Grace pushed a strand of black hair out of her eyes. Usually she wore it coiled tightly in a bun, a severe style that she hoped made her seem older and more professional, more worthy of being entrusted with other people's health. Life as a student doctor was frantic. She didn't need to waste time assuring patients that no, she wasn't some visitor's teenage daughter, and yes, she was qualified to treat them.

Tiredness weighed down her muscles. The hours of a student doctor were long. She'd worked through Christmas and New Year. Other people had families; whereas she wanted to avoid hers. Now with the Australia Day public holiday falling on a Monday, her supervisor had insisted she take the Friday off, too. She'd earned a four day weekend, he said.

She planned to use it to sleep. She grimaced. Yeah, that was her. A real party girl. No wonder Ryan had preferred Carrie. She cut off the thought.

"Believe it or not, I thought I was helping you," Saul said. "You looked…defenceless."

She shuddered. The whole evening had been a nightmare. She'd arrived late to her mum and stepfather's tenth wedding anniversary. She hadn't told anyone that a patient had died or that she was late because of the time she'd spent with the boy's family. She'd been feeling vulnerable though.

It had been the best surprise to see Ryan across the room. He was a recently qualified architect, newly arrived in Perth. She'd met him at a local coffee shop, falling into conversation because, well because he looked nice. She'd invited him to one of Carrie's parties as a way for him to meet new people. He had a quiet way of talking and an easy friendliness that helped her conquer her shyness.

Then she'd barely seen him for a couple of months. Her shifts had changed and they didn't run into one another at the coffee shop.

Across the crowded patio of her parents' riverside house, she'd smiled when she saw him. But she'd done her duty first. Found her mum, gave her a hug and a kiss and a small gift. Hugged Stuart, her step-father, who made her mum happy.

"There you are." Carrie had pounced on her as their parents were claimed by other guests. The music went up a notch. Through the hidden speakers came old favourites her parents enjoyed and that everyone could hum along to, or dance to.

Ryan stood beside Carrie.

"Hi." Grace smiled. He really was nice. It would be heaven to relax with a nice man like Ryan and let the stresses of the day just float down the river.

"We're not making the announcement yet," Carrie lowered her voice, but the joy bubbled through it. "It's a total secret till Dad and Kylie have been toasted, but … Ryan and I are engaged."

Grace couldn't forgive herself that she'd physically flinched. Sure, she'd been tired. It was no excuse for such a self-betrayal. No one needed to know that she'd woven dreams around — her stomach roiled — Carrie's fiancé.

In the whirling universe, a hard arm slid around her waist. She looked up blindly and saw Saul. Watchful, powerful Saul who'd been like an older brother to Carrie. But he was beside Grace now, holding her up. She leaned into his strength, unable to trust her own. There was concern in his eyes and she felt protected. For once, despite everything, she felt as if she belonged in the loud, gregarious Wharton clan.

"Now, there's a coincidence," Saul drawled. "Grace and I are engaged, too."

"What?"

But she barely heard Ryan's exclamation. Her eyes were on Saul, stunned. She searched his expression and the final blow fell. The floor under her feet opened with agonising shame.

The expression on Saul's face was pity.

She tore herself out of his arms. "We're not engaged." Her voice rang out. Heads turned. "There's no way we could ever be."

And though she didn't run, no one had stopped her determined exit.

A giggling teenage Wharton cousin later told her that Saul and her drama had definitely upstaged Carrie's announcement.

"Everyone thinks we broke up and I've driven you out of the family," Saul said now. He lowered his voice till it stroked over her skin like a caress. "I never thought you were a coward, Grace."

Nor had she. But she'd faced the truth that night and every day since. Not only was she not engaged, she wasn't in love, had never been in love, and couldn't bear the kindly meant intrusion of her family.

She'd been an A-grade focussed student and was a dedicated doctor, but being a woman seemed to have eluded her. Where Carrie flirted and beguiled, Grace withdrew to focus on her own goals: education, independence and career ambition. Since high school she'd striven to become a GP. Now she was nearly there — and it wasn't enough.

She wanted to be the centre of someone's world, and she wanted to give them that same gift. She wanted to build a life with a man who would laugh with her in the good times and hold her in the bad.

"The family missed you at Christmas and New Year," Saul said.

The Wharton clan gathered at Eagle Bay every summer holiday. They'd been going there for years, before it became fashionable. When her mum married Stuart, she'd joined them. She'd gotten used to the lazy summer idleness, a short break in her determined study schedule.

"I was busy at work," she said. "Christmas and New Year are peak times for the Emergency Department."

"Yes, your mum repeated your excuses."

"They're not excuses." Her temper flared up. "I'm not Carrie," she said nastily. "I don't flit around like a butterfly doing pointless make-work. I have responsibilities."

The scorn in Saul's eyes stopped her.

She dropped her gaze, ashamed. Carrie had never been anything but kind to her. Her kindness had been of the careless variety, but it had been genuine. She'd done nothing to justify this attack on her. Nothing except…

"Carrie didn't steal your precious Ryan," Saul said. "He fell in love with her."

"I know." Grace slipped off the arm of the leather sofa and curled into its seat. She didn't need Saul telling her she wasn't loveable.

"You've got to face them some time." He sat beside her on the sofa.

"Why do you care?"

He stretched his long legs in front of him. "Like I said, everyone thinks I've driven you away. If you come down to Eagle Bay with me this weekend, they'll see there's no strain between us. You'll make Gran and your mum happy. They both worry about you."

Her guilt became tinged with suspicion. "Why do they worry about me?"

"All work and no play make Gracie a workaholic." He tugged at her hair.

She flicked it away. "I planned to stay here and … do laundry."

He laughed. "The laundry can wait. What's the good of a long weekend if you use it to be sensible?"

"Spoken like a playboy."

"I've never been that."

But she ignored his sudden seriousness. She frowned, recalling his assumption that she had the whole long weekend off. How had he even known she'd be home this morning?

"You pack your bags and I'll pick you up early tomorrow morning. I'll fly us both down to the bay."

"Saul, why are you assuming I have the whole weekend off work?"

"Because I checked with your supervisor."

Her eyes widened at his gall. "You didn't."

"You bet I did. Gran's donating a whole wing to that hospital, in Pop's memory. The least they can do is tell me your schedule."

She bounced up from the sofa. Her hands went to her hips. The old yoga pants she wore had slid down. She angrily hitched them up. "You arrogant, manipulative … You didn't just ask for my schedule, did you? You made sure I had the whole weekend off."

Infuriatingly, he relaxed into a grin, holding his palms up in a gesture of innocent, misunderstood goodwill.

"Ooh." She picked up a cushion and threw it at him. She'd spent years proving that she was herself, and not Stuart Wharton's stepdaughter. She'd worked for everything she had. But with Saul throwing his weight around the hospital, they would all look at her differently.

"It's not so bad, Grace." He put the cushion aside and stood. "The family wants you at the bay, and you look like you need a holiday. Come and celebrate Australia Day with us. I'll pick you up at six o'clock tomorrow morning."

She fumed silently.

"And the two of us will show everyone we're the best of friends," he continued remorselessly. "Pack your bathing suit."

"I won't go surfing with you."

"Then you can sit on the beach and admire my style." A finger tapped her nose.

She nearly went cross-eyed watching it approach and retreat.

He grinned and let himself out of the house.
RESCUE HEAT BY NINA HAMILTON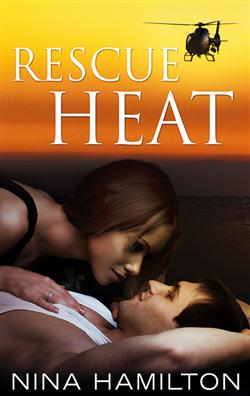 Hanging, strapped together, ten metres above a sea platform forces a quick intimacy between workmates. For Dr Brigid Adair, dangling from a helicopter wire is an everyday occurrence in her job working for the helicopter rescue crew in North Queensland, Australia.

For former US Army medic Matt Roberts, Australia means a new future; a place to escape from the war zones of his past. Despite his significant wealth, he's taken a job as an elite helicopter paramedic, wanting to make a positive contribution to his new community.

Matt Roberts knows very well the destruction that romance can reap on a unit, so when he first arrives and sees the gorgeous single doctor, Brigid, assigned to his rescue crew, he's nervous. Very nervous.

Dr Brigid Adair is going to need more than just her medical training to lead Matt back from his self-imposed isolation. High-pressure situations hovering over some of Australia's deadliest land and sea and the ignition of a passionate flame might just do the trick.

Read an Excerpt:

First days on any job were terrible, but in this job, other people's first days were even worse.

Dr. Brigid Adair looked out the door of the swaying helicopter to the small sea platform below. The white caps of the waves and the rush of wind against her face said this rescue could turn into a special type of hell. For the patient and the dive master below, hell had obviously already arrived. The patient had gone from having the dive of a lifetime in North Queensland's usually sparkling waters, to coughing up blood while a helicopter circled overhead.

Read More

The tension in the close confines of the helicopter was running higher than usual and it wasn't just the uncertain conditions that had everyone on edge. They had a new crewmember onboard. Unfortunately, for Brigid's peace of mind, she was going to be strapped to him while being lowered on a wire. Their destination was the wildly rocking sea platform below.

All rescue teams hated the first week for new team members. The training regime was fierce and no incompetence would ever be allowed into a team as elite as helicopter rescue but, when your life depended on each other, trust was not automatic. A helicopter crew only attended the most serious of medical situations. They worked against the clock and learned to anticipate each other's actions.

Brigid did a secondary check on the contents of her medical bag as she waited for the pilot's confirmation that the rescue was actually going ahead. Dave, their pilot, always had the final say on any rescue attempt. While she was responsible for the life of the patient on the platform below, Dave's first responsibility was to the lives of everyone on board the helicopter. Today, those lives numbered herself, Chris the aircrew winch operator and Matt, their new rescue paramedic.

As they waited for Dave's final call, Brigid looked over to Matt, sitting in the jump seat opposite her. At least his eyes were calm and there were no obvious first-day jitters. In fact, she couldn't see any emotion whatsoever in those fathomless dark eyes. He was strapping the harness around him, keeping his gaze on the conditions below.

His demeanour had a constant watchfulness that was the mark of a professional. Awareness was crucial as any change in the weather conditions could endanger their lives and the life of the patient they were here to save.

Thinking of that patient Brigid couldn't help the warning that popped out of her mouth. "Once we get on the platform we immediately need to get the oxygen on the patient if his breathing is as compromised as reported."

"That's protocol. So yes, I'll be able to do it," he answered.

From the bite in his tone, her attempt to keep the doubt out of her voice wasn't entirely successful. Well, he would have to lump it. Out here, no-one's abilities were taken for granted; no matter how highly decorated a medic they had been in combat.

The final check came through the intercom.

"Rescue Doctor ready," confirmed Brigid.

"Rescue Crew Member One ready," said Matt.

It was still slightly jarring to hear Matt's American accent, coming through her headphones on the helicopter's intercom. She couldn't help but note it was an extremely masculine sound, deep, with just a touch of Texan drawl. The confidence she could hear must be a remnant of his US Army background.

At six foot two, Matt pushed the height restrictions of the rescue crew and his body, while obviously strong, was sleekly muscled rather than bulky. Brigid was not sure how comfortable she was with the appeal she found in his square jaw and closely cropped dark hair. It was a strict policy of Brigid's not to date men she worked with. She had grown up watching her surgeon father create hurt and havoc by treating the nurses he worked with as disposable sexual playthings. That experience made her policy non-negotiable. Anyway, as she had to remind herself, she was not into overly confident men.

"We're a go," said pilot Dave, finally. "I'll drop Brigid and Matt on the corner opposite the patient. That way we won't hit the guys on the platform with too much updraft."

Matt stood against the doorframe and clipped Brigid's harness onto his own. She stepped out of the door after him and allowed the harness to take her full weight. No matter how many times she did this she couldn't help feeling that, with the two of them on the winch, they were breaking the laws of physics.

Chris, the wire operator, slowly released Matt and Brigid down, face to face, with only the heavy medical bag between them. Suspended on the wire, they were totally buffeted by the wind and considerable updraft. This was often the most perilous part of any air rescue operation.

Not many people had to get this physically intimate with their co-workers. Then again, not many people had to trust their co-workers not to drop them into the sea from a height of twenty metres.

"Right?" Matt had to put his mouth almost on her ear in order to ask the question. She nodded her agreement.

Matt's feet touched down on the platform first and he guided Brigid to stand beside him. At once, she couldn't help but be grateful for the protection his supple strength offered.

When Brigid's feet touched the deck she knew the success of the next part of the mission depended on her. She was now in charge of this rodeo.

Brigid walked across the unsteady dive platform with unfailing balance. Who would have thought a talent for gymnastics would have become so useful in her practice of medicine?

She glanced across to Matt. He too was moving without hesitation, carrying all the equipment they were going to need in the next few minutes. The waves crashed onto the platform and the resulting sea mist stung at Brigid's eyes.

When they got to the patient and the man standing over him, Brigid was glad the dive master was someone she recognised. Trent was from a reputable, safety conscious local dive company and was well trained enough to have oxygen already on her patient.

Of immediate concern was that the patient's scuba suit was still on. It was now twenty-five minutes since the dive boat had called for help. He was still clad in wet rubber, which meant his condition had certainly not improved.

"What happened?" Brigid asked Trent, as she knelt to get a closer look at the patient. The patient was around fifty and she suspected he normally looked fit when he wasn't pale, blue-lipped and in obvious pain.

"Joe was having a normal dive when he started looking panicked and began ascending way too quickly. Once he got to the surface he was gasping for air and soon after he was complaining of chest pains and coughing blood," said Trent, his voice was matter of fact.

"Did you see any of his bubbles on the way up?"

"No," was Trent's definitive answer. The grave look on his face reflected Brigid's fears. A scuba diver who ascends too quickly and doesn't breathe on the way up encounters a potentially fatal hazard that even the best safety practices can't protect against.

Brigid looked over to Matt. He'd already retrieved the spinal board that the crew had lowered and signalled the pilot to put the helicopter into a holding pattern. The movement of the helicopter gave the platform some distance from the sound of the engine's roar.

She leaned down to the patient. "Hey Joe," she said. "We're going to make you feel better soon, so I want you to relax and try not to talk."

"One, two, three." On Brigid's call, they rolled Joe onto his side. With difficultly, Brigid managed to get the zipper of Joe's scuba suit halfway down. However, it was clear that without their patient able to help, they were going to have to cut him out of the suit.

Matt was even now pulling scissors out of the bag, knowing she would need to access the man's chest for the most basic of assessments.

Matt's ability to judge the actions needed in this situation relieved Brigid. Going by the bluish tinge to Joe's lips, they needed to get him to the hospital, fast.

Brigid pulled back the suit as Matt made swift cuts. Within seconds they had Joe's chest exposed, and the suit cut down to his waist.

Brigid used her stethoscope to listen to Joe's chest.

"Decreased breath sounds on his right hand side," she recorded to Matt.

Matt had quickly attached equipment that allowed them to measure both blood pressure and oxygen stats.

The results were borderline. In a hospital environment, she would probably perform an emergency procedure. Here, out at sea, she was glad that action was not going to be forced upon her.

On a three-by-three metre, rocking platform that was attached by a chain to the deep seabed she was less than inclined to stick a large bore needle into this man's chest cavity. Knowing the patient would be able to wait until they reached the sterile and better-equipped environment of a major hospital was a relief. 
"Probable pneumothorax. It's a scope and run," Brigid said to Matt.

She communicated the same information to the helicopter, via the two-way radio attached to her flight suit.

She gestured for Trent to move away as she and Matt strapped their patient tightly to the spinal board stretcher. She discarded the dive boat supplied oxygen mask, and put on the one from her kit. She hoped to push up Joe's oxygen stats, making him more comfortable for the ride back to the hospital.

The helicopter moved back into position, this time directly above their heads. The crew dropped the wire, complete with patient transport hooks, to where Matt could easily catch it. They secured the stretcher to the hooks and Matt to the stretcher board. It was his job to be winched with the patient. He needed to make sure the difficult manoeuvre of the stretcher through the helicopter doors came off as smoothly as possible. Matt would then come back down and collect Brigid and the medical equipment.

As Matt got their patient safely to the chopper, Brigid made sure all the equipment was secure. Medical equipment was far too expensive for them to drop it into the sea. When Matt swung himself back to the platform, she could see the quick and sadly familiar look of surprise that she already had the heavy bags in her arms.

You didn't last long in this job if you couldn't pull your weight. Since her first day as flight doctor, Brigid had very deliberately put five kilos of muscle onto her slim five foot eleven frame. She helped Matt with the backpack and then stood passively as he latched them together again.

The wind had picked up, so the wire swung as the winch took them skyward. With a casual move that underplayed the sheer physical strength needed, Matt locked his leg around hers and twisted. This action ensured that if they crashed into the side of the helicopter, because of an unfortunate gust of wind, his body would bear the brunt of any impact.

The action caught Brigid by surprise. For a long moment, she was distracted by a simple appreciation for the hard thigh against her own. Another hard jolt of the dangling wire quickly brought her brain back to life. She was not sure how she felt about this act of almost casual chivalry. While it was Matt's job to maintain the safety of all crew and patients on down wire operations, it was not his job to put himself between her and danger.

Brigid did not have long to ponder that thought, as all her concentration was needed to clamber though the door of the helicopter. This was something that always required a certain amount of physical dexterity.

Between Matt and herself, they quickly had Joe hooked up to the available monitors. If something was going to go wrong with your patient in-flight, you wanted to know fast. Minimal room to move limited their options, so advance warning was essential.

It was a fifteen-minute flight from the Outer Reef to Cairns Hospital so all Brigid could do now was monitor his vital signs. Luckily, they seemed to be holding steady, and under the pressure of the more efficient oxygen mask, his oxygen stats were even improving slightly. The bluish tinge was still there, but the look of panic in Joe's eyes had lessened considerably.

Brigid settled back in her seat and picked up her radio. She dialled the direct line to Cairns Base Hospital.

"Dr Brigid Adair from Cairns Rescue One speaking. Confirming incoming patient with suspected pneumothorax. ETA seven minutes, coming in to helicopter landing pad."

It was days like this you could see the real need for the Emergency Management Queensland Helicopter Rescue Service. No helicopter availability would have meant Joe would only now be beginning a two-hour boat ride back to shore, on a dive boat without medical supervision.

Yet Brigid was not ready to congratulate herself until the helicopter had touched down and she had successfully transferred a stabilised Joe to the Cairns Emergency Department.

She could see the rapidly approaching coastline and Cairns Base Hospital rooftop. Cairns Base Hospital was one of the few hospitals in the country right on the water's edge. This came in handy, in moments like this one, as it allowed for the quick transfer of patients from the islands or reefs.

Their helicopter landing pad was on the stretch of grass between the hospital and the marina. The surrounding outer reefs protected Cairns' beaches, so the waves that had pounded the dive platform were non-existent here and the water had the famous Queensland sparkle.

Dave brought the helicopter expertly over the hospital grounds and down smoothly onto the clearly marked landing pad. They were doing a hot transfer, so they kept the helicopter running while transferring the patient. When the helicopter door opened, air generated by the still rapidly swirling blades blasted their faces.

A nurse and two orderlies came over a with a hospital trolley. Between Brigid, Matt and two extra pairs of hands, they successfully transferred Joe to the hospital trolley. Once a safe distance from the helicopter, Brigid gave the crew the thumbs up and signalled for them to head back to base without her.