Today it is my pleasure to Welcome author
Amy Ruttan
to HJ!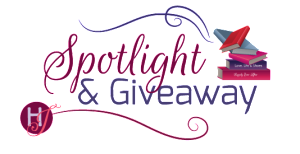 Hi Amy and welcome to HJ! We're so excited to chat with you about your new release, Convenient Marriage, Surprise Twins

!


Thank you for having me! I love stopping by Harlequin Junkie.

Please summarize the book for the readers here: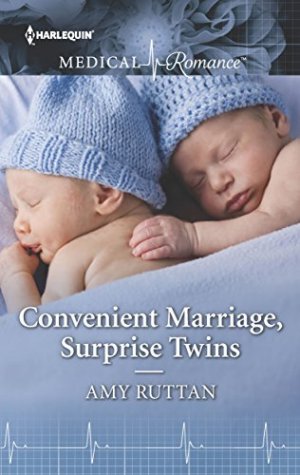 Dr. Lana Haole marries Dr. Andrew Tremblay, a Canadian, to get him a green card so that he can continue to train her little brother in surfing and continue his work at the hospital.
They've been attracted to each other for the last couple of years, but they also completely butt heads. They're both very strong willed individuals.
On their wedding night they give in to temptation and Lana ends up pregnant with twins. Now Andrew is going to do everything he can to keep Lana as his wife and do right by her and his kids, if his wounded heart will let him.

What's your favorite line(s) from the book?:
My favourite line has to be the first one.
"HE'S AN IDIOT. I dislike him. There's no way in heck I'm going to work with him, let alone marry him!"
When you sat down to start this book, what was the biggest challenge you faced? What were you most excited about?
I think I stressed myself out because I knew this was my fifteenth book and when I was writing this book it was the fourth or fifth book I had written in 2016 and I knew, near the end, that this was my last book with my former editor Laura. So there was a lot weighing on me, but I loved this story. I loved having a Canadian hero and having him come from a place I was familiar with. I loved the way the hero and heroine interact and how the heroine interacts with her younger brother.
And I loved researching Hawaii. What's not to love about that?
Please tell us a little about the characters in your book. As you wrote your protagonist was there anything about them that surprised you?
Lana pretty much had to grow up fast. As did Andrew in his own way.
They're both strong will and a bit stubborn. I think writing Andrew surprised me more because Lana was clearer in my head when I started my first draft. It took a couple rounds before Andrew would open up to me.
What have you learned about your own writing process/you as an author while writing this book?
What I learned was to not let external stuff going on in my life distract me. Those external things can really but a damper on the flow of my writing, so I've learned to shut my brain off to those external distractions and just get my words down for the day. I aim for 2500 words a day and then I can do everything else after those words are written. It's all about finding balance and it took me 15 books to find that.

The First kiss…
The first kiss happened over the altar of their marriage of convenience. Andrew has been fighting his attraction to her for some time.
"Then, by the power invested in me by the State of Hawaii, I now pronounce you man and wife. You may kiss your bride."
His pulse roared in his ears as he lifted the veil.
Just one kiss to seal it. That's all.
Her dark eyes were twinkling in the twilight. They were wide as she looked at him. He'd wanted to do this. He wanted this, badly. So he cupped her face and bent his head down to kiss her. Electric heat, like a burn, moved through him. And he knew as the kiss ended and everyone clapped that one kiss would never be enough.
Did any scene have you crying or laughing (or blushing) while writing it?
A scene where I cried was when Lana's brother was in his accident. My brother was in a pretty dicey accident in his line of work and I remember the feeling of helplessness, waiting for any word.
It's scary.

"Oh, God," she whispered as she ran forward.
"Lana, you need to step back," Andrew said gently. "It's bad."
Lana ignored him and helped carry the back board through the water. This was her brother, who she'd raised. He was all she had, the only man who had ever really seen her. She couldn't lose her only ally in this world.
"Lana, I got this," Andrew snapped.
"He's my brother. I don't care how bad it is. I'm not leaving his side," she snapped back. "I'm here, Jack. I'm here."
The paramedics took over and Andrew began to bark orders as they did the ABCs on Jack and started a central line. Jack was unconscious but breathing, but his trachea had been damaged, so they were inserting a tube.
Lana felt powerless as she knelt next to her brother in the sand, her hands covered in his blood.
The only man who really understood her. Who loved her. She couldn't lose him. She would be lost without her brother.
"It's okay, Jack. I'm here. I'm here."
If your book was optioned for a movie, what scene would you use for the audition of the main characters?
It would have to be a scene where they were bantering back and forth. A good banter can really show chemistry between actors.
"I see Jack's spoken to you."
Iolana crossed her arms and glared at him. All he did was grin. "Dr. Tremblay," she acknowledged.
He slipped his hands into the pockets of his white lab coat and grinned, leaning forward. "You know, if you glare at me like that no one is going to believe that we're supposed to be getting married."
Iolana growled as he moved past her and into her office. She shut the door and stood in front of it, glaring both at her brother and Andrew.
Andrew cocked his eyebrow. "You don't look too happy about this arrangement."
"And what about this arrangement should I be happy about?" she demanded.
"I get to stay here and work. I get to continue on your brother's training."
"And why should that make me happy?" she asked.
"Oh, come now, Dr. Haole. You treasure me and my experience."
"Well, I'll leave you two to figure out the details of this arrangement," Jack said nervously as he walked toward the door. Iolana fixed him with an icy glare as he moved past her and slipped out into the hallway.
"Hey, Keaka, not a word to Dad!" she called out after "her brother, before slamming the door again and facing her intended.
"Keaka, eh? You must be ticked off at him." Andrew didn't look at her. Instead he wandered around, looking at everything but avoiding eye contact with her. Which was safer for him because she was sure her look would grill him on the spot.
"I'm not happy about this, Dr. Tremblay." She marched to her desk and took a seat in her chair. She wanted to put something solid between the two of them. She folded her hands on her desk. "There are stipulations to this arrangement."
He cocked one of those blond eyebrows of his and adjusted his glasses. "Stipulations?"
Readers should read this book….
If you love the marriage of convenience trope and the setting of Hawaii.

What are you currently working on? What are your up-coming releases?
I'm currently writing book number 18 for Harlequin Medicals. My next release is Navy Doc on her Christmas List which is part of the Christmas in Manhattan continuity series. I'm planning another Omega Team novella for December 2017. In January 2018 The Surgeon King's Secret Baby releases.
Thanks for blogging at HJ!
Giveaway:

Print copy of Convenient Marriage, Surprise Twins and a print copy of OMEGA Team Biochemical Reaction.
To enter Giveaway: Please complete the Rafflecopter form and Post a comment to this Q:

Hawaii is on my bucket list to visit, what destination is on your bucket list?
Excerpt from Convenient Marriage, Surprise Twins:
"Oh, holy heck.
He'd come down here to collect his thoughts and prepare himself for the charade tonight. To steel himself against doing something crazy impulsive with Lana. And now here she was, coming out of the waves, just like the first time he'd seen her.
The short sleeve wetsuit clinging to her curves, her black hair slicked back from the water. The ocean glistening off her exposed skin like diamonds. It took him back to that day a couple of years ago when he'd first seen her. When he was first enticed by her and then realized she was Jack's sister and therefore off limits.
Pull yourself together.
As if she knew that he was staring at her, Lana looked up, her dark eyes widening in surprise when she saw him.
"Andrew?"
"There was no backing out and running the opposite way. He waved and walked over toward her, but keeping a safe distance so he wouldn't act impulsively.
"Good morning, Lana. A very nice day, isn't it?"
A very nice day, isn't it? You idiot.
What, was he in junior high again? At least his voice "didn't crack this time.
"It is," she said and looked a bit surprised to see him. "I didn't expect to see you here. Jack said he had the morning off and was lounging around in my pool."
"That's what he does on his day off? I thought he'd at least go to the gym."
Lana snorted. "With my brother you have to take him there yourself. He's easily distracted."
So am I at the moment. Only he didn't say that out loud. "I didn't expect to see you here, Lana."
"I have the day off too. I thought I would clear my head before tonight." She bent down and undid the strap around her ankle. With her quick movement, he swore he could smell the scent of coconut mixed in with the salt water.
It was intoxicating. It reminded him of summer, sand and surf and all the things he loved.
Get a hold of yourself.
Excerpts. © Reprinted by permission. All rights reserved.

Book Info:
One wedding night…
When Lana Haole reluctantly agrees to a marriage of convenience to help persuasive and all-too-tempting Dr. Andrew Tremblay stay in the country, the last thing she expects is to fall for the arrogant playboy's charms—on their wedding night…
Twin consequences!
Lana and Andrew agree it was a one-time-only deal…until they discover that Lana is pregnant with twins. Andrew won't walk away from his babies, or his beautiful bride, so he has eight months to convince Lana to stay his wife forever!
Meet the Author: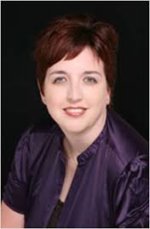 Born and raised just outside of Toronto, Ontario, Amy fled the big city to settle down with the country boy of her dreams.
After the birth of her second child, Amy was lucky enough to realize her life long dream of becoming a romance author. When she's not furiously typing away at her computer, she's a mom to three wonderful children who use her as a personal taxi and chef.
Website | Facebook | Twitter |