Today it is my pleasure to Welcome romance author
Claire McEwen
to HJ!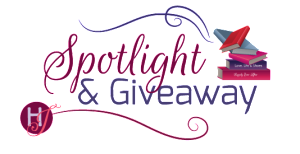 Hi Claire and welcome to HJ! We're so excited to chat with you about your new release, Convincing the Rancher!
Thank you so much for shining the spotlight on my new book today!
Please summarize the book for the readers here: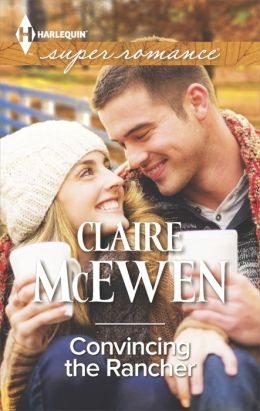 Convincing the Rancher is what public relations consultant Tess Cole has to do when she is assigned to represent an alternative energy company that wants to build windmills near the small, Eastern Sierra town of Benson, California. The rancher in question is Slaid Jacobs, the mayor of the town, who doesn't want the beauty of the area spoiled by acres of wind turbines. Especially when they'll be located on his grazing land! It doesn't help that he and Tess shared a night two years ago – a night he can't forget. Tess works hard to get him to accept the windmills, but Slaid might have the tougher job when he decides to convince Tess to give their feelings a chance!
Please share the opening lines of this book:
The high desert air nipped her skin with icy teeth. Tess hunched her shoulders and used her free hand to haul her collar up higher, but the frigid wind worked its way between the seams of her coat, stealing her warmth inch by inch. Clutching her phone, she paced the sidewalk, raising her voice as the wind tried to whip it away.
Please share a few Random facts about this book…
The idea for this book came from my sister. She went camping in the Eastern Sierras, where my books are set, and called me a few days into the trip. "We're leaving this place!" she told me. "It's way too windy here and our tent keeps blowing away!" And that was when I got the idea to put a wind farm at the center of the conflict.
If you liked my first book, A Ranch to Keep, Jack Baron, the hero of that book, plays a pretty big part in this story.
Slaid Jacobs may be a rancher and a small town mayor, but he loves to read. All of his horses are named after characters from literature, and many get their names from Shakespeare's plays.
My brother-in-law, Danny Click, makes a guest appearance in this book with his band, The Hell Yeahs. They now have a bunch of fictional fans from my fictional town of Benson!
Please tell us a little about the characters in your book. As you wrote your protagonist was there anything about them that surprised you?
Absolutely! The funny thing is, I thought I knew my heroine, Tess Cole, well. She'd been a secondary character in my two previous books. But so much came out about her as I wrote this story, and she was so much softer and more vulnerable than I realized. And more frightened. She couldn't look at the stars at night in the beginning of the book, because contemplating the galaxy, or anything out of her control, was just too scary. And she'd told this whole web of lies about herself because she was ashamed of who she was, and she kept getting tangled up in them. It turned out her name wasn't even originally Tess Cole! She'd changed it to leave her old life behind.
What, in your mind, distinguishes this book from other books out there in the same genre?
There are so many wonderful contemporary romance books out there, that this is a tough question! But I think my books do take on some pretty interesting issues. I don't know too many authors writing romances about alternative energy! Another thing that makes this book different is that the hero and heroine have a bit of a role reversal. Tess acts more like the typical guy, wanting to sleep around and avoid emotional connection. Slaid, the single dad and all around good guy, really wants that connection and won't compromise until he gets it. Readers often say that they like my realistic characters, dealing with real life issues. And apparently I describe the settings pretty well…
The First kiss…
…the purpose she saw in Slaid's expression had her cemented to the ground. It was hard to breathe, let alone leave. He brought his mouth down closer. Tess felt the attraction between them like the force of two magnets, slamming together over that final tiny distance. His kiss was just like the ones that had scorched her memories for the past two years – strong and insistent. His confidence – the way his hand felt so large as it settled firmly on her jaw and held her so he could deepen the kiss – sent the last remnants of reason tumbling away. And when he pulled her closer, so she was facing him, she realized that those remnants might never come back.
Did any scene have you crying or laughing (or blushing) while writing it?
I laughed when Tess's video shoot was invaded by a herd of Slaid's cattle. They are shooting a promotional video out in Slaid's pasture, where Allen Tate, the CEO of the alternative energy firm is making a speech. Here is a snippet of what happens next:
He got about three sentences in before the first animal strolled calmly over to the camera and gave it a sniff. The cameraman yelped in surprise and tried to push the enormous beast away, but evidently Slaid's cattle were curious creatures. A few more lumbered over to snuffle at the camera and introduce themselves to the video crew.

Tess heard a shrill "Shoo!" and looked over to see that one cow was nuzzling Allen, who was flapping at it with frantic arms. It all looked extremely surreal, and if Tess wasn't so horrified, she'd be laughing. She had no idea what to do – she knew nothing about cows. But when she saw Allen being chased by the large chocolate-colored animal, she figured it was time to intervene.

Wishing she'd put on her sturdy boots instead of her heels, Tess awkwardly scaled the fence and tottered across the rough grass. Pulling off her scarf, she approached the brown cow, who now had the CEO cornered against a rock as she lovingly blew her grassy breath in his ear.
If your book was optioned for a movie, what scene would you use for the audition of the main characters?
I think I would use a quiet scene, where Tess has a pretty big revelation. Slaid takes her to visit the ghost town of Bodie, and there, looking at the abandoned houses, Tess finally realizes that life is too short to keep hiding away from experiences and emotions. If used for an audition, it would certainly show whether an actress really "got" Tess. That underneath this prickly, modern exterior, is someone who is tired of hiding. Here is a snippet of the scene:
Tess sat where she could see the town, so still under the bright midday sun. The dry heat felt good beating all around her, baking her muscles just enough to relax them. The hissing wind, the dull thumping of Slaid opening and closing the truck door all lulled her, making her a little sleepy.

She studied the abandoned buildings, still littered with the remnants of long-ago lives. People had been born and lived and loved and died here, and now there was nothing but the wind whispering through the buildings. This place was a reminder that time passed quickly; lives were lived in the blink of an eye. Tess suddenly felt a sense of urgency – that she needed to be braver, more alive, than she had ever been.
If you could have given your characters one piece of advice before the opening pages of the book, what would it be and why?
I would tell Tess to get a therapist! She is going to be confronted with all of her worst fears and all the emotions she's hidden away for so long, when she gets to Benson. It's a tough ride for her and I think if she had someone to talk to, it would really help. But Tess would never get a therapist. She's very private, and it's just not something she'd ever want to do!
And Slaid? I'd tell him to think hard about the way he judges people, and to learn to think before he speaks. He puts his foot in his mouth a lot during this story! He inadvertently hurts Tess, the woman he's crazy about, because his preconceived ideas of how love ought to be, and how a relationship ought to go, get in his way and cause him to judge her harshly.
What are you currently working on? What other releases so you have planned for 2015?
I am working on a book with the working title Wild Horses, that I am hoping will be released by the end of 2015. But as of this writing, I don't have an official contract for it yet, though hopefully I will very soon. It's the fourth book in my Benson series and tells the story of Todd, a very minor character in my first book, A Ranch to Keep. Todd is trying to rescue wild mustangs that have been rounded up by the Bureau of Land Management. The heroine is a biologist working for the BLM to write a report on the negative impact of wild mustangs on native plants. And Todd is the man who broke her heart at her college graduation, when he announced he was leaving her to go save the rainforest. It's an emotional story so far, with a lot of conflict between activism and ethics, where political issues invade personal lives and the loss of the wild horses mimics the loss of that first love.
Thanks for blogging at HJ!
Giveaway:

I'm giving away a signed copy of Convincing the Rancher. United States only, please.
To enter Giveaway: Please complete the Rafflecopter form and Post a comment to this Q:

The working title for this book was The Rancher's Son, because Slaid's son, Devin, has a huge impact on Tess's life. Has a relationship with a child changed your life, or taught you something that no one else could?
Excerpt
Tess understood why Renewable Reliance wanted to put windmills in this valley. From inside her Jeep she could hear the wind roaring. She wasn't looking forward to stepping outside the shelter of the vehicle.
But she had to brave the gale because Allen Tate, the CEO of Renewable Reliance, was arriving in Benson next week for a video shoot. The footage would be used in a promotional video for the windmill project, and also for advertising the company. The CEO considered himself a pioneer of alternative energy and he'd decided that Benson was a good place to foster that image. And actually, his judgment wasn't bad. These jagged hills east of Benson absolutely fit the definition of the word rugged.
They looked like teeth, Tess decided. Teeth from some strange monster with bad oral hygiene. The brown rock had been pushed up abruptly by long-ago geologic forces and didn't seem to belong in the same region as the surrounding fields. As if to underscore the contrast, cows grazed placidly right below the rocky hills, seemingly oblivious to the dramatic cliffs looming above them.
Tess took a sip from her water bottle, wishing it were coffee or brandy or something warm. Maybe when all this was over she'd write a book—a city girl's survival guide for tiny cow towns. First on her list of tips would be to invest in a small espresso machine. Her second tip would be to always have a flask of something stronger on hand, for moments like this one.
And her third tip, unrelated to beverages, would be to make sure, before agreeing to go, that you'd never slept with any of the tiny-cow-town officials.
She sighed and zipped up her parka, wrapped her scarf tightly around her neck and pulled her wool cap over her head. Taking the small camera from her purse, she opened the door, only to have the wind slam it shut in her face. She shook her head in awe. There was certainly wind power in this area. She tried again, this time shoving the door with her shoulder. She burst out into the chill afternoon, her senses immediately overwhelmed. All she could hear, smell and feel was wind.
Holding on to her hat, she trudged into the gusts, scanning the side of the road for places where a few cars could park at the same time. To her relief there was another large turnout beyond the one she'd parked in. Perfect for the film crew. Across the road from it was a gravel driveway and a rustic wooden gate, which led to the fields below the rocky teeth.
She walked over to take a closer look. If they all hopped the gate they could shoot footage of the CEO right here, with the twisted hills behind him. They could get some pretty light if they filmed in the morning, and she knew the wind would be quieter at that time of day, as well. She took a few pictures and stood staring at the view, trying to make sure she hadn't forgotten anything else she needed to do while she was here.
The sound of an engine approaching distracted her, and she looked up to see a white pickup pull up behind her rental Jeep and stop. A man jumped out and started running toward her. She had an instant of panic before realizing it was Slaid.
"Tess, are you okay?" He was shouting as he ran across the road and over to the gate where she stood.
No, she wasn't okay. Slaid wore faded jeans, a shearling jacket and cowboy boots—and they all suited him perfectly. She suddenly wished he'd gained weight in the past two years, or gone bald or gotten married. Anything that would make him less attractive.
Book Info:
About that night…
Benson, CA, represents all that Tess Cole doesn't want. So she intends to keep her business trip there brief. Too bad her idea to quickly change the mayor's mind about some planning issues dissolves the moment she recognizes him! That one night with Slaid Jacobs remains a personal favorite for Tess—and for him, too, it seems.
Even though he's gorgeous and hot, it's clear to Tess that the single dad wants a commitment—something she avoids. It's also clear Slaid is bent on convincing her they can build a future out of their passionate past. And that's a very tempting offer…
Book Links:
Meet the Author: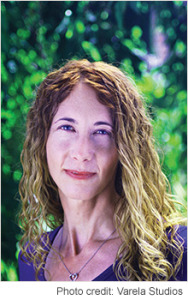 Claire McEwen lives by the ocean in Northern California with her family and a scruffy, mischievous terrier. When not dreaming up new stories, she can be found digging in her garden with a lot of enthusiasm but, unfortunately, no green thumb. She loves discovering flea-market treasures, walking on the beach, dancing, traveling and reading, of course!
Website | Facebook | Twitter |