Today it is my pleasure to Welcome author
Anna Clifton
to HJ!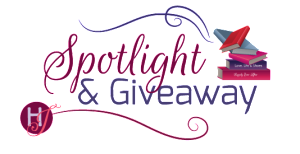 Hi Anna and welcome to HJ! We're so excited to chat with you about your new release, Copping It Sweet!

Hi Sara. Thanks for having me here to chat about my recent release.

Tell us about the book with this fun little challenge using the title of the book: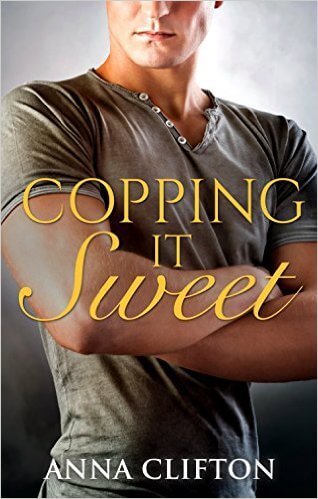 Using the first letters from each word of the title, 'Copping It Sweet':
'C' is for Cooper Halligan, a gifted police detective with a passion for Singaporean chili crab and mathematics. He has a steep career trajectory beckoning in the very near future if he can stick to the rules in the police handbook – and that means keeping his distance from women married to suspects in his murder investigations.
'I' is for 'impossible' – Sara and Cooper being together, that is.
'S' is for Sara, the estranged wife of the prime suspect in Cooper's current murder investigation. She has a passion for vintage clothes, 1960s VW Beetles and passing dreaded maths exams. She's also hanging on tight to a swag of secrets about the unsolved murder of an innocent street kid, and guess who the detective in charge of that investigation is!
What's your favorite line(s) from the book?:
'Cooper allowed a few beats to pass before saying, 'I'm not your enemy, Sara.'

She snorted quietly. 'That's what the good cop always says to win the suspect's trust. When are you going to call in the bad cop to rough me up?'

'The only bad cop in your life is your husband, Sara. And every day you do nothing to stop him you're empowering him in the next…'
Please tell us a little about the characters in your book. What first attracts your Hero to the Heroine and vice versa?
Detective Sergeant Cooper Halligan is assigned to reopen a murder investigation into the death of an innocent street kid three years ago. Given his family's connection with the estranged wife of his prime suspect, Cooper's boss is determined he will establish a relationship with Sara to unearth what she knows about it.
Sara Sullivan, hairdressing salon owner and vintage clothing devotee, is determined to keep the recently returned Detective Halligan at an arm's length distance from her private affairs. But when Cooper floats back into her life with big, confident promises of getting her through her upcoming maths exam, she convinces herself that a few nights of tutoring couldn't hurt.
For both Sara and Cooper, it's their passionate protectiveness of others that ignites their mutual attraction for each other. For Sara, it's witnessing Cooper's gentle care of his elderly father. For Cooper, its discovering- one puzzle piece at a time – that Sara's secrets are not about protecting her husband, but two young people he didn't even know existed.
When you sat down to start this book, what was the biggest challenge you faced? What were you most excited about?
I wanted to write the story of a woman who had endured a psychologically controlling marriage. But I also wanted to express the reality that for many women, despite no longer sharing a roof with an abusive partner, the psychological control can often continue unabated for years. My biggest challenge was to try and make sure I neither trivialized nor over-simplified the plight of women in that situation.
The thing I was really excited about was my male protagonist being a detective in the police force. I was a commercial lawyer for many years but have always harbored a hankering for practicing law in the criminal courts. I had great fun researching the complex machinations of the police force Cooper works within and finally dipping my toe in the criminal justice system – creatively speaking.
What, in your mind, makes this book stand out?
This is a hard one to pick myself, but early reviewers of 'Copping It Sweet' have made some lovely comments about the chemistry between Cooper and Sara. One reader in particular said she had a 'dopey smile' on her face whenever they were together. I love it that readers enjoy Cooper and Sara's chemistry because chemistry, together with conflict and a satisfying ending, are the lynch pins of romance writing.
The First Kiss…
'I'm starving,' Cooper said.

'Well,' Sara replied before clicking her tongue, 'that's a dilemma, isn't it!'

'What is?'

'The order of tonight's events.'

'No dilemma.' He grinned. 'Tagine for main. Dessert to follow.'

'I didn't bring dessert.'

'Ah … yes, you did.'

He pressed his lips against hers, her mouth as soft and yielding as he'd imagined it would be. He pulled back to look at her, to sift his fingers through her silky hair.

'Oh my,' Sara breathed, looking at him in wide-eyed wonder as she rested her hand against his cheek. 'I do love a thorough police investigation.'
If your book was optioned for a movie, what scene would you use for the audition of the main characters and why?
I would use a scene early on in the story when Sara mistakes Cooper for her estranged husband in the darkness of his father's garden and consequently empties a can of Mace spray into his face.
As Sara tends to Cooper's Mace burns she's reeling with shock and guilt over what she's done, but she's also battling an emerging physical attraction for Cooper after years of keeping him at an arm's length distance.
Meanwhile, Cooper's juggling the intense pain of having just received a face full of pepper spray, the unexpected surprise of being in close confines with the woman whose deepest secrets he intends to expose, and the onslaught of an attraction for her he's been trying to ignore for years.
I think this scene would be a great one to test out the on-screen chemistry between the two main players.
If your hero had a sexy-times play list, what song(s) would have to be on it?
Cooper is not short on confidence. And he loves it when Sara compares his mission to spy on her from the darkness of his father's garden to a move worthy of 007.
So take your pick of the James Bond themes for Cooper's play list. But Cooper's pick would probably be Carly Simon's 'Nobody Does it Better', the theme from 'The Spy Who Loved Me' – for obvious reasons.
What do you want people to take away from reading this book?
The one thing I would love readers to take from this book is the enjoyment of reading about two people whose first instincts about each other are proven right by a gradual peeling back of the layers of fear, misunderstanding and suspicion that kept them apart for years.
What are you currently working on? What other releases do you have planned for 2016?
There are no other releases planned for this year, but Cooper has a brother who is a criminal prosecutor. This throws up another opportunity for me to indulge my fascination with the criminal justice system, if only in my imagination.

Thanks for blogging at HJ!
Giveaway:

An Amazon e-book copy of 'Copping It Sweet' and a $5 Amazon gift card
To enter Giveaway: Please complete the Rafflecopter form and Post a comment to this Q:

Which is a more exciting beginning for a love affair? A whirlwind courtship or a slow burn attraction?
Excerpt from Copping It Sweet:
'Just hold it, Sara, and squeeze very gently!'

Sara clamped down on her crab cracker. Yet another claw was reduced to a mangled mess of meat and shell fragments on her plate.

'Wrong!' Cooper declared with a guffaw.

'I told you I couldn't do it.' She giggled at the seafood mess on her plate.

'I think it's time to go back to Plan A.' He leaned on the table and fisted his hands under his chin, watching on in fascination as she placed another crab limb in her cracker. He couldn't count the times he'd eaten in this restaurant, but never before had he broken crab with anyone quite like her.

'Sara!' he snapped on impulse. 'Wait a sec!'

Rising up from his chair he whipped her white table napkin off her lap, tucked a corner into her collar and spread it across her chest. He couldn't sit back and watch that incredible dress spattered with Singaporean chilli sauce.

'I don't know how to eat this without looking like some sort of crazed cave woman,' she said.
'Forget every table manner you've ever learnt. There's no other choice with crab. You've got to get down and dirty. By the time you come up for air after that next claw I want to see sauce all over your face.'

'What was Plan A again?' Her baby blues were sparkling with wicked appreciation as she flinched in anticipation of cracking more crab shell into a million parts.

Her vinyl cap was still sitting on top of her tousled crop of blonde hair. And with that fitted sixties number clinging to her slender figure like a glove, there wasn't a male in the restaurant who hadn't spent at least half a course looking her way in bedazzled admiration.

Even the waiter had fallen under her spell when they'd first arrived, gazing at her as she'd peered into her compact mirror and applied a slow and hypnotically sexy coat of fire engine red lipstick to her pouted lips. He was still staring at her in helpless, open-mouthed captivation five minutes later when he'd missed the top of her glass and poured champagne all over the tablecloth.

'Plan A is that for every piece of crabmeat I offer you on a fork you have to answer one question. But as part of the deal I'll let you ask me anything you want too.'

Sara lowered the cracker to her plate. Slipping the napkin from her collar she dabbed the corners of her mouth before refolding it on her lap. Cooper got to his feet and shifted his chair, plate, cutlery and glass around the table so he could sit next to her instead of opposite. Taking his seat again he took the cracker from her plate. With two years of regular practice behind him he split open a claw into four neat shell fragments. Picking up his prong he tugged out a succulent strip of meat and dipped it into the sauce on her plate. With the tasty morsel dangling on the end he placed his elbows on the table and waved it in front of her nose.

'Come on, you know you want it,' he murmured, her eyes following its every movement like a hypnotist's watch.

She took the morsel directly off the prong with her mouth and began to chew, nodding her head in enthusiastic approval as she stared absently towards the arch of the Sydney Harbour Bridge. It was barely visible against the inky blackness of the northern night sky.

'You know what you're looking at, don't you?'

'The Sydney Harbour Bridge?' she replied with a "duh" look back at him.

'Calculus.'

'No Cooper, I'm pretty sure that's the Sydney Harbour Bridge.' Her smile was impish. She liked teasing him about his passion for maths. And he'd discovered he liked her teasing, more than could ever be good for him…'
Excerpts. © Reprinted by permission. All rights reserved.
Book Info:
To find out her secrets he's willing to risk everything—including his heart.
Sara Sullivan has a landlord who wants to evict her, a 1960s Beetle that rarely starts, and a looming exam she's all set to fail. But none of that compares to the return home of Detective Sergeant Cooper Halligan, her best friend's brother and the single biggest threat to the secret she's guarded for years…
Cooper Halligan is happy to be home. But he's not happy to discover that Sara Sullivan is a permanent fixture within his family, especially when he's the only one who knows about the sinister marriage lying hidden in her past.
Sara's crime-boss husband is the prime suspect in the murder of an innocent street kid, and now Cooper's prepared to do anything to find out what Sara knows.
Book Links:

Meet the Author: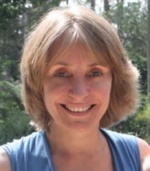 Anna Clifton writes contemporary romance novels with a special focus on legal eagles, law enforcement and the modern urban family. Copping It Sweet is her fifth novel.
Website | Facebook | Twitter |