Today it is my pleasure to Welcome author
Jess Anastasi
to HJ!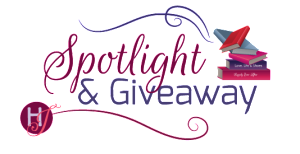 Hi Jess and welcome to HJ! We're so excited to chat with you about your new release, Cover Fire!
Tell us about the book with this fun little challenge using the title of the book: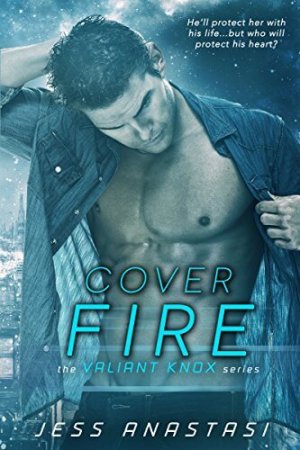 C is for chocolate which was a staple of my diet when I was writing this book
O is for Over it. Because I'm pretty sure the hero, Seb, was over it after the first three times someone tried to kill him
V is for Very naughty. I'm not going to give any spoilers, but Seb certainly likes to get up to some sexy mischief!
E is for editing because this book was the easiest edits I've ever done. Seb is just that good.
R is for Rebel because that's a good way to describe both Seb and Jenna.
F is for Fall Out Boy which I listen to a lot when I'm writing.
I is for Intelligence because I'm pretty sure Seb's wit is the only thing that saves him sometimes.
R is for Really glad my book doesn't have a long title because I'm running out of steam here.
E again? All right. E is for egg (chocolate egg), because it was Easter when I was editing this book, and since I opened with chocolate being a staple of my writing diet, it only seems fair to end with more chocolate. Excuse me while I raid the cupboard.

Please share the opening lines of this book:
Crazy frigging people. That was Sub-Lieutenant Sebastian Rayne's assessment as he stared at the Command Intelligence agent and her handler. "You want me to drop you where?"
Please share a few Fun facts about this book…
My inspiration for Seb (in the looks department anyway) was Brett Dalton who played Agent Grant Ward on Marvel's Agents of Shield.
Once upon a time, a long, long time ago, this book was going to be a novella.
I wanted to write a book with a bit of role reversal where the heroine was always the one making decisions, being cool under fire and generally saving the day.
This created an interesting challenge because I also still wanted Seb to be somewhat of an Alpha male and not completely unmanned by Jenna's superior abilities.
Seb has become one of my favorite heroes out of all my books, and will probably stay on that list for a long time!
Was there a scene in this book that was harder to write than others?
None of the scenes were necessarily harder to write, but there's a scene during the climax of the book where Seb gets captured and tortured for information. My editor and I went back and forth on that scene a few times, trying to work out how far to take things, and where to pull things back so it had the impact I wanted, but didn't cross the ick-factor line. Unfortunately, I can't share the scene because it would spoiler a major plot point!
What do you want people to take away from reading this book?
Nothing too profound. Just hoping that while they're reading it they have fun with Seb and Jenna. I certainly had fun writing them!
Thanks for blogging at HJ!
Giveaway:

$5 Amazon GC
To enter Giveaway: Please complete the Rafflecopter form and Post a comment to this Q:

We all have our favorite fictional characters who are a hot and know it, but have a killer sense of humor that makes them too charming to resist. Mine has to be Dean Winchester on Supernatural. So, who is yours?
*This Rafflecopter is hosted by the Author / Publisher.
Book Info:
If the assignment is crazy, dangerous, or a little of both, Sub-Lieutenant Sebastian Rayne can't help but take on the challenge. So when Command Intelligence tags him to fly one of their agents behind enemy lines, it seems like just another routine death-defying mission. Crash landing on the planet was a piece of cake, but the gorgeous agent he delivered safely to her meeting is now believed dead and he must return to retrieve her body.
After Agent Jenna Maxwell realizes her own people attempted to have her killed, she enlists the hot stick jockey's help. His new mission? Sneak her back onto his ship to ferret out who wanted to get rid of her and why. But she fears her growing feelings for Seb have blinded her to his reckless insistence on helping her stay alive, and his rash behavior will cause them both to lose their lives.
Each book in the Valiant Knox series is a standalone and can be enjoyed out of order.
Book Links:

Meet the Author: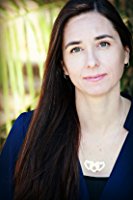 Jess has been making up stories ever since she can remember. Though her messy handwriting made it hard for anyone else to read them, she wasn't deterred and now she gets to make up stories for a living. She loves loud music, a good book on a rainy day, and probably spends too much time watching too many TV shows. Jess lives in regional Victoria, Australia, with her very supportive husband, three daughters, two border collie dogs, and one cat who thinks he's one of the kids.
Website | Facebook | Twitter | Instagram | GoodReads |