Today it is my pleasure to Welcome author
Mia Hopkins
to HJ!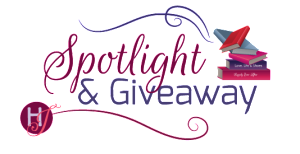 Hi Mia and welcome to HJ! We're so excited to chat with you about your new release, Cowboy Player!
Please summarize the book for the readers here: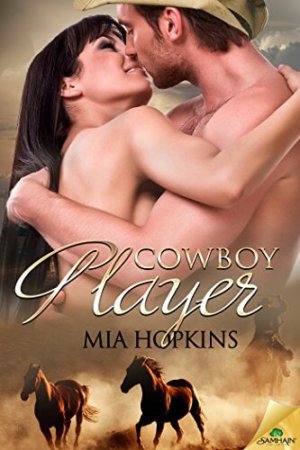 Cowboy Player is a friends-to-lovers story about Clark MacKinnon, a cattleman who's working hard to make his family's ranch a success. For extra help, he hires Melody Santos, his childhood best friend, who's back in town to take care of her little sister after their mother has recently passed away.
Melody's been living in the city for eight years. Now that she's returned, she and Clark pick up their friendship where they left off. However, something is different—they're adults now, and soon the sexual attraction between them becomes too powerful to ignore. Together, they have to decide whether to stay safely in the friend zone or give in to passion and risk wrecking their long-term friendship.
Of the four brothers in the Cowboy Cocktail series, Clark is the charming prankster, a player who's never had a serious relationship. His secret? He's had a crush on Melody his entire life. Melody is coming out of a long-term relationship with a man who cheated on her, so she has enormous trust issues. The stakes are high for both of them.
By the way, this is an erotic romance. These two use sex to work through their issues. Wise? Probably not. Fun? Yes, indeedy!

Please share the opening lines of this book:
Eight o'clock in the morning. A giant yawn cracked Melody Santos's jaw as she took two vacuum-sealed rib-eye steaks out of the van and shut the door. She glanced at her reflection in the back window.
Please share a few Fun facts about this book…
I love to put characters in awkward situations. Clark is a rancher, used to big open spaces, so for kicks, I had him eat dinner in a super-fancy French restaurant. He's so uncomfortable, but he does great! The Hotel Roxbury in the Cowboy Player is based on a famous Hollywood landmark called the Chateau Marmont. It's a celebrity hangout.
Music gives me so many ideas as a writer. When I was first sketching Clark out, the song "The Joker" by the Steve Miller Band popped up on the classic rock station. I heard the line, "I really love your peaches, wanna shake your tree." All of a sudden I saw Clark—easygoing, flirty, a little dirty. But underneath it all? A secret romantic. The perfect cowboy player! I had my man.
In one scene, Melody and Clark bond over her parents' record collection. I'm a throwback kind of person, so I adore vinyl. My husband and I have a record player in our living room and visitors often love to go through our old albums. One we play for parties is Herb Alpert's "Whipped Cream and Other Delights." It's from 1965. So groovy! And that cover is oh-so-sexy.
Please tell us a little about the characters in your book. As you wrote your protagonist was there anything about them that surprised you?
Melody is my first Filipino-American heroine. When you grow up with immigrant parents in the United States, your identity is an often-imperfect fusion of both cultures. I wanted Melody to be a fully-realized person, not just a cardboard cutout with stereotypical cultural markers: "raised by tiger mom," "is studious," "has black hair." She's much more than that.
As she came into focus, Melody surprised me with her quiet toughness. Toughness is not always an external quality. As it is in Melody, toughness also about showing up, every day, to work and take care of the ones you love.
If your book was optioned for a movie, what scene would you use for the audition of the main characters and why?
Clark and Melody are all about the dirty banter! I'd choose the scene at her house where that banter breaks down into flirting, which breaks down into something else entirely.
EXCERPT

"I'm immune to your charms, MacKinnon."

"That so?"

Her cheeks were warm. From the flirting or the gin? "Yup," she said, meeting his gaze. "Like a little clownfish in the gooey tentacles of a sea anemone."

"Really? Let's test that theory out." He put his glass down on the coffee table, wiped his hands on his jeans, and climbed on top of her. Straddling her legs with his thick thighs, he put on a duck face and began to do a goofy lap dance, gyrating his hips like a stripper.

She couldn't help it. She began to laugh. "Oh my God. Cut it out, you perv."

He put both hands behind his head and began to undulate his torso. "Feeling tingly yet? Has paralysis set in?"

Giggling, she tried to push him away without spilling her drink. "No, but you're giving me the heebie-jeebies."

"I fuckin' love it when you talk like my nana, Mel. It's so sexy in a deeply twisted, Freudian way." He began to hump her knee. "Tell me you're wearing granny panties. Whisper it in my ear."
What do you want people to take away from reading this book?
I write high-heat, extremely erotic stories. But Cowboy Player is also a love story. I want readers to feel that sex and love go hand-in-hand, and that sometimes friends, like Clark and Melody, make the hottest lovers of all!
What are you currently working on? What other releases do you have planned for 2016?
I'm mixing up another Cowboy Cocktail story! Cowboy Karma is novella number four in the series, and it stars Lucky Garcia, a tie-down roper, and Harmony Santos, Melody's little sister. Both of them appear in Cowboy Player. I don't have a set date for Cowboy Karma yet, but I'm hoping it will be out this fall.
I also have a full-length novel series called the Kings of California. I'm currently working on book number two, Hollywood Honkytonk. It's about a country songwriter and an up-and-coming Hollywood actor. I really love that country mouse/city mouse culture clash! Hollywood Honktonk will be released soon. Check my website for updates.

Thanks for blogging at HJ!
Giveaway:

3 Digital copies of Cowboy Player (Cowboy Cocktail) by Mia Hopkins (Gifted Via InstaFreebie)
To enter Giveaway: Please complete the Rafflecopter form and Post a comment to this Q: In romance, we love our heroes. But as I was writing Cowboy Player, I slowly began to fall for Melody, both because of her resilience and her vulnerability.
Have you read any heroines recently who captured your heart? What was it about this character that stuck with you? What kinds of heroines do you enjoy reading about most?
Excerpt from Cowboy Player:
She rolled her eyes. "Aw shucks, Ma. Next the cowboy told me I was real purty."

"Fuck pretty. You're beautiful."

It was too much. Danger. "Clark—"

"So beautiful. I always thought so." He gave her a sad smile. "Honest to God."

The heat rising between them cooked her brain. She was at a loss for words. "Thanks."

"No thanks needed. Just stating the obvious." They danced until the song ended on a ribbon of steel guitar. Clark leaned down and pressed his lips to her temple.

Melody gasped.

Instead of pulling away, he traced a slow, agonizing trail of kisses along her hairline until he was kissing her neck just behind her ear.

Pleasure overloaded her nervous system, but her brain wouldn't let her enjoy it. "Wh-what are you doing?"

"Something I've wanted to do for a long, long time."

"Oh God." She gripped his rigid arms. Complicated feelings cascaded through her so quickly, she couldn't identify one from the other.

Still holding her, he looked into her eyes. "Don't be scared," he whispered. "Look at me."

For the first time in twenty-eight years, she realized Clark's eyes were brown. No—not brown. Swirled mahogany and gold, like bird's-eye maple, with irises rimmed in dark chocolate. Her body ached under his warm gaze, ravenous for what he offered her but terrified of what they'd lose if she took it.

"We're friends," she said. "I don't want to throw that away."

"Nothing will change that." He searched her face. "Do you think I'd hurt you?"

"Not intentionally." Loneliness welled up inside her. Her heart was a broken bucket at the bottom of a deep well. "And I know what it's like when you think you know someone, and then you discover…" She trailed off.

"But you know me," he said. "I'm not hiding anything. You know me better than anyone, right?"

She nodded.

He was quiet for a moment. "One night's not forever, Mel." The expression on his face was unreadable. "We're adults."

"Yeah, but—"

"Tell me you don't want this. Tell me no."

She closed her eyes. Could she? Should she? Lust flooded her bloodstream. "What if…I don't want to tell you no?" she whispered.

He pressed his body against hers. At once she felt his desire for her, hard and real and burning against her belly.

"Then tell me yes," he murmured.
Excerpt. © Reprinted by permission. All rights reserved.

Book Info:
This cowboy and cowgirl sell the steak and the sizzle.
Cowboy Cocktail, Book 3
For eight years, Melody Santos played the game of love and lost—big time. Now she's back in her tiny hometown looking after her younger sister, making ends meet with an assortment of odd jobs. When her childhood best friend hires her to help him sell his family's grass-fed beef, the last thing she anticipates is falling in lust with the legendary, brown-eyed player.
To put his family's cattle ranch back in the black, Clark MacKinnon has his sights set on big contracts—gourmet chefs and restaurateurs. If that means long hours traveling from farmer's market to farmer's market, Clark doesn't mind. Particularly since his new assistant is his childhood crush, all grown up and sexy as hell.
One night in bed leaves them breathless and hungry for more. But when his love-'em-and-leave-'em reputation collides with her trust issues, Clark and Melody must face the truth about what they've become: not friends, not lovers, but players in a game that's impossible to win.
Warning: Contains filthy banter, raunchy sex, excessive Johnny Cash references, and hundreds of pounds of raw beef.

BUY THE BOOK
Amazon | Kobo | iTunes | B&N | Samhain | AllRomance | Google Play | Books-A-Million


Meet the Author: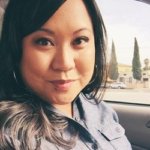 Mia Hopkins writes lush romances starring fun, sexy characters who love to get down and dirty. She's a sucker for working class heroes, brainy heroines and wisecracking best friends. When she's not lost in a story, Mia spends her time cooking, gardening, traveling, volunteering and looking for her keys. She lives in the heart of Los Angeles with her roguish husband and two waggish dogs. For more information, please visit www.miahopkinsauthor.com.
CONNECT WITH MIA: Website | Facebook | Twitter | Pinterest | Instagram | Blog