Today it is my pleasure to Welcome author
Cecy Robson
to HJ!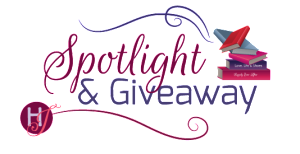 Hi Cecy and welcome to HJ! We're so excited to chat with you about your new release, Crave Me!

Hello, thank you for hosting me today.

Tell us about the book with this fun little challenge using the title of the book: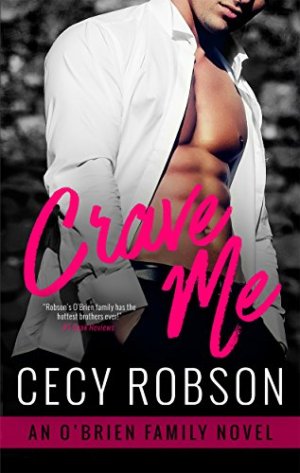 C is for courage. Wren and Evan are brave souls, they have to be given the lives they've led.

R is for respect. There are many bad boy heroes. Evan proves a good man can be extremely sexy.
A is for Alpha male. Evan is very alpha wrapped in an alluring and endearing package.
V is for vivacious. I can't think of a better way to describe Wren. She is so full of life!
E is for Evan, the hero. A sexy nerd who not only uses his brain, but also his brawn.
M is for the many men in Wren's life including her six hilarious and protective brothers.
E is for everything which is what Evan and Wren become for each other.
What's your favorite line(s) from the book?:
Oh, too many to count. Can you tell I love this story? I picked the below because it sums Wren up beautifully, and how she feels about Evan.
Around Evan, I am vulnerable. I'm that young woman who lets everything out rather than tuck it away where it's safe. I'm the person who falls into his arms worried he'll one day let go. And I'm that innocent little girl who once believed men can be decent, and good, and kind, regardless of all the wrong she sees them doing around her.
Please tell us a little about the characters in your book. What first attracts your Hero to the Heroine and vice versa?
Wren is a stunning woman, intelligent and very mouthy, while her looks attract many men, the type of men she attracts usually bring her lingerie as a gift on her first date. Evan who is struck by Wren's beauty, becomes very enthralled by what she has to say and the way she says it. Evan isn't your typical billionaire, corporate CEO. He's a good man who wants to do the right thing–the nice guy Wren has been missing all along.
When you sat down to start this book, what was the biggest challenge you faced? What were you most excited about?
I was so excited to tell Wren's story since she is the only girl in a family of six siblings. I met her when I first wrote Once Pure. Even then, she was larger than life. The biggest challenge was trimming the book. These characters had a lot to say, and even more to experience!
What, in your mind, makes this book stand out?
The humor, unique voices, and all the love–love not just between the hero and heroine, but within the O'Brien Family. This is a group of people who, joking and ribbing aside, are always there for each other.
The First Kiss…
She glances up, her thick lashes lowered. "Hi," she says, linking her arms around my neck, her voice barely above a whisper.
I don't feel my arms circle her waist. They're just suddenly there. What I do feel is the relentless desire to kiss her, something I can no longer deny myself.
My body curls forward, welcoming her tightly against me. Her lips are soft and silky, melting like sweet chocolate over mine. I push my tongue inside for a deeper taste, causing her to moan.
"Damn," she says when we come up for air.
We started out slow, getting sense of each other, but as my mouth returns to her, a primal need I've never experienced erupts. My hands travel along her back and through her hair in smooth, quick motions, the force of my weight, arching her back.
I think I should edge away, slow down, and not overwhelm her. But I can't stop and she won't let me.
Wren lifts her chin, exposing her throat for me to glide my tongue against. She shudders, but it's the gasp that accompanies my nibbles behind her ear that makes me crave more than her skin.
Need. That's what this is. My need to touch Wren.
My hands slide down and around her back, returning to her waist to grip her hips. I leave her mouth to catch my breath. "Is this what you meant about coming inside and warming up?" I rasp against her ear.
Her breath hitches when my teeth skim along her jaw. "It's a start."
"A start?" My breath is ragged and my heart is battering my ribcage. I want more. But that can't be what she said, because women like Wren—gorgeous, intelligent, sexy women like her don't exist. Not in my reality.
She pulls away, her eyes glazing with raw desire. She lifts my coat from the rail, walking backwards and up the stairs, her focus trained on mine.
"Come on," she says, smiling with enough sin to set me ablaze.
She's almost to the landing and I'm merely standing there, dumbstruck. This isn't real. It's a miscommunication of words, thoughts, desires—
"Evan?" she calls, her grin widening. "Are you trying to tell me I should sleep alone?"
I don't walk up the stairs. I run.
If your book was optioned for a movie, what scene would you use for the audition of the main characters and why?
I would use the following scene. As funny as this book is, there are very tender and emotional moments. The below is one of them, and I would need to make sure the above all, the actors could capture the heart of this story.
"What are you thinking?" she asks.
I barely registered her edging forward. Yet here she is.
I meet the face that mesmerizes me and soothes my soul as effortlessly as my heart beats. "That this world can take my company, my money, and my health, but you're the one thing I can't live without."
I pull her onto my lap when her expression crumbles, wishing I can stop the pain she feels.
She links her arms around my neck, whispering against my cheek. "I really needed to hear you say that."
My tone is heavy, the residual anger tainting it regardless of how good it feels to have her close.
If your hero had a sexy-times play list, what song(s) would have to be on it?
Faithfully – Journey
I'd Lie for You (And That's the Truth) – Meatloaf
Chasing Cars – Snow Patrol
Living in Sin – Bon Jovi
What do you want people to take away from reading this book?
That love happens when you least expect it, and often, when you most need it.
What are you currently working on? What other releases do you have planned for 2017?
I'm excited to share Feel Me, the next O'Brien family releasing in May is done. Currently, I'm working on Eternal, the second novel in my Carolina Beach Novels, a contemporary novel based on Kiawah Island in South Carolina. It has a New Year's theme and will release later this year.

Thanks for blogging at HJ!
Giveaway:

Print copy of Let Me, tote, and coasters (US only). If an international winner is selected, a $15 gift card will be provided.
To enter Giveaway: Please complete the Rafflecopter form and Post a comment to this Q:

Did you ever meet anyone who, from the start, gripped your attention and refused to let go?
Excerpt from Crave Me:
I prove to Wren how much I wanted to know her over a five course meal I never wanted to end. I can't remember the last time I spoke at length to a woman I barely knew. But everything she had to say made me crave more.

I roll to a stop in front of her garage, barely managing to park with how hard I'm laughing as she shares another story from her childhood.

She slaps at my arm as I set my Explorer in park. "I'm serious," she says. "I'm like fifteen, Finn's thirteen, and the rest of my brothers are practically grown-ass adults. But holy shit, my mother and Grammie–God rest her soul–walk into the house, see half the neighborhood kids in the living room, and Angus lifting Seamus up for a keg stand, and it's like the world stops spinning and we know we're all fucked."

I cup my hand over my face, barely able to catch my breath. "Evan, my mother is five feet nothing and Grammie's osteoporosis had kicked in so bad by then, we could have legally registered her as a midget in thirty-two states. But they might as well have been mutant lumberjacks swinging axes by the way everyone was jumping out the windows, trying to get away. 'You're supposed to be in Florida,' Finn says like a dumbass, half a second before my mother grabs him by the throat."

"And what were you doing?" I manage, my hand falling away.

"What do you mean what was I doing? I was running for my life like everyone else!" She grips my arm. "Picture this, hordes–I'm talking hordes of teens racing down the street like some kind of freak evacuation. I was knocking people out of the way, speeding ahead, and Grammie still caught me–by the hair!"

The visual alone is enough to make me laugh uncontrollably.

"That tiny woman snatched me off the street, two blocks away, and dragged me back home, yelling that I was going to hell and begging the God Almighty not to strike me dead and take her with me." She holds out her arms and throws her head back, her voice morphing to that of an elderly woman with a thick Irish accent. "It's not me time, God. It's not me time, Jesus. Oh, sacred Mother, keep me from killin' this child."

I fall forward, holding onto the dash for the support.

"Just so you know, her prayers weren't answered," she says. "She still knocked me on my ass, and I spent the rest of the summer teaching the Sacraments to kids who looked like rejects from The Grudge." She made a face. "But it was either that or be sent straight to a convent, so I went with the creepy kids and prayed I wouldn't find one lurking under my bed. God, I think at least two of them grew up and joined the circus or some shit."

I'm no longer laughing. You need air to laugh and I ran out long before this. "You think it's funny," she says, wagging her finger at me. "But you've never had your ass kicked by an old women with ninja-like reflexes capable of wielding Catholic guilt like a light saber."
Excerpts. © Reprinted by permission. All rights reserved.
Book Info:
RT Book Reviews proclaims that the O'Brien Family series from award-winning author Cecy Robson "has the hottest brothers ever!" And in Crave Me, it's time for the sole sister in the family to discover love.
Wren O'Brien isn't your typical female. As the only girl from a loud Irish family with seven siblings, she prefers fast cars to lip gloss and bad boys to good men. It's the reason she's nursing a wounded soul and keeping her distance from a dangerous ex.
Evan Jonah is running an empire and just moved from the lavish thoroughfares of London to the gritty streets of Philadelphia. When he walks into the nearest dealership, he's expecting to find a reliable vehicle to handle the brutal winters, not a sexy female car rep with killer legs.
Wren doesn't know why "Hotness in a Suit" asked her out. She doesn't expect a great time or a night of passion that knocks her on her ass. But that's exactly what Evan shows her.
She also never counted on how hard and fast she'd fall. But men like Evan—good men with even better hearts—don't desire tough-talking Philly girls for long.
Evan has never met a woman like Wren. But he's up for the challenge and ready to prove her wrong.
Book Links:

Meet the Author: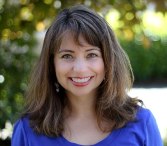 CECY ROBSON is an award-winning author of magical realms and to-die-for Alpha heroes. A double RITA® 2016 finalist for Once Pure and Once Kissed, and published author of more than sixteen titles, you can typically find her on her laptop or stumbling blindly in search of caffeine.
Website | Facebook | Twitter |