Today it is my pleasure to Welcome author
Amy Ruttan
to HJ!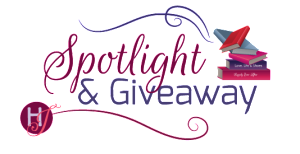 Hi Amy and welcome to HJ! We're so excited to chat with you about your new release, Craving His Ex-Army Doc

Hi and thank you for having me here.

Tell us about the book with this fun little challenge using the title of the book:
Another long title, so I'll choose the word CRAVING to play this game.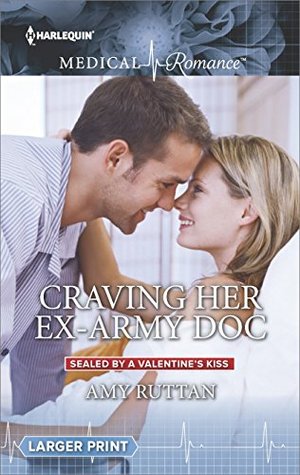 C is for craving something that you said you weren't going to indulge in. In this case the hero and heroine craving each other although they've sworn off love.
R is for Ralston. Luke Ralston is the hero and he's the eldest brother.
A is for avalanche. Luke and Sarah get caught in one and spend a heated night in a cabin.
V is Valentine's Day and a special gala at the end.
I is ignite. More than a fire is ignited in that cabin.
N is for nature. Luke feels more comfortable out in the wilds than in an office.
G is for Glacier National Park, which is close to the fictional town of Crater Lake Montana.
What's your favorite line(s) from the book?:
I think one of my favourites in the moment Sarah literally falls into Luke's arms.
She lined up the nail and held the hammer, ready to drive the nail home.
"Did you check for a stud?" a male voice asked from behind.
"What…?" Sarah turned, surprised that someone had snuck into her office and she hadn't heard them, but in the process of turning around she forgot what a precarious perch she had on the top of the stepladder and lost her footing.
Sarah closed her eyes and waited for her backside to hit the floor, but instead she found herself landing in two very strong arms and being held against a broad, muscular chest."
Please tell us a little about the characters in your book. What first attracts your Hero to the Heroine and vice versa?
They're both strong individuals. Sarah isn't afraid to stand up to Luke and vice versa. They're a good match. I think this is why they have this mutual attraction.
When you sat down to start this book, what was the biggest challenge you faced? What were you most excited about?
This book came a bit easier than His Shock Valentine's Proposal, because it was after my editor asked me to write a Valentine's duet that I began to write this book. The most challenging aspect was plotting out a heroine who was worthy and strong enough for Luke. One who could really tame this lone wolf.
What, in your mind, makes this book stand out?
I love that it's set near Valentine's Day and that the book ends during a Valentine's gala. One where the rough and rugged Luke gets all cleaned up. Writing him in a tuxedo was so much fun, but I also love that this book is connected to His Shock Valentine's Proposal. I love writing brothers and I love that these books are connected.
The First Kiss…
"That feels good," she whispered.
"What does?" he asked.
"Your arm around me." Then she moved in closer to him and touched his face. Her fingers lightly brushing over his skin, which made him feel as if he were on fire. Her lips so close to his. Then her fingers touched his lips and he closed his eyes, trying to regain control of his senses, but before he could maintain that control, before he could stop what was happening her lips pressed against his in a feather-light kiss. He tried not to cup her face and drag her tight against his body, as he wanted to. He'd forgotten what a woman's kiss felt like.
He'd forgotten what passion tasted like. It had been far too long and he was caught off guard by it. It rocked him to his very core and he didn't want it to end. He wanted more.
If your book was optioned for a movie, what scene would you use for the audition of the main characters and why?
I think I would use the surgery scene in the Prologue. That's when they first really meet and butt heads.
She wanted a fight? Oh, he'd give her a fight.
"I will physically remove you," she snapped.
"I'd prefer you focus on my patient, Doctor, rather than argue over my presence here."
Her angry gaze met his. "You're questioning my skill, Mr…."
Luke grinned smugly. "It's Dr. Ralston."
Her eyes widened in obvious surprise. "Doctor? I thought you were a paramedic."
"Looks can be deceiving, I guess, but I am a doctor. Though I'm not insulted you thought I was a paramedic, but I suppose that's the reason why you feel I should be kicked out of your OR."
She cursed under her breath. "Doctor or paramedic, it doesn't matter. I won't have you undermining my authority in my OR."
"This isn't your OR. You're not from around here."
"When I'm operating it's my OR, whether or not I'm from here."
Luke had to admire her spunk. And she was right. Perhaps he'd been undermining her a touch, but this was a man he'd pulled off the mountain and Dr. Eli Draven was this patient's father. He had made it clear that he was going to hold Luke responsible if Shane died, because Luke had allowed Dr. Petersen to insert the chest tube.
If your hero had a sexy-times play list, what song(s) would have to be on it?
Definitely, "Like a Cowboy" by Randy Houser. A love 'em and leave 'em lone wolf type of song.
What do you want people to take away from reading this book?
That even the most stubborn, hurt and lone wolf of men can be saved by love.
What are you currently working on? What other releases do you have planned for 2016?
I'm currently working on a medical romance involving a Duke, which is fun!
This month HIS SHOCK VALENTINE'S PROPOSAL (Sealed by a Valentine's Kiss Book 1) releases as well.
In May my contribution to the Hollywood Hills Clinic continuity releases. My book is titled PERFECT RIVALS.
And sometime in the near future TEMPTING NASHVILLE'S CELEBRITY DOC will be releasing.

Thanks for blogging at HJ!
Giveaway:

A paperback copy of both HIS SHOCK VALENTINE'S PROPOSAL and CRAVING HER EX-ARMY DOC. Open Internationally.
To enter Giveaway post a comment to this Q:

Do you like winter?


This contest will close on Feb 13, 2016 8:59 PM (PT) and the winners will be notified via email. Winner will have 48 hours to respond to my e-mail before a new winner is selected.


Excerpt from Craving His Ex-Army Doc (Sealed by a Valentine's Kiss Book 2):
"You okay? You look tired."
Of course I'm tired, but she wasn't going to tell him that. All her life she'd been labelled and she'd had enough of it.
"I'm fine. Just catching my breath."
He frowned. "If you get a headache or feel ill, let me know right away. That's a sign of mountain sickness."
"Will do." She didn't feel sick and didn't have a headache. All she was was sweaty and tired. "You said Dr. Petersen had this? How did she get over it?"
"You get off the mountain."
"I live on the mountain."
Luke chuckled. "You don't live that far up the mountain, though."
"I thought it was pretty high up, considering I used to live pretty close to sea level."
"Never thought about it that way." Luke pulled out the snowshoes that had been strapped to the back of the enormous pack Sarah had had on her back, which was now resting under a fir tree on a bed of needles so as not to get wet.
Maybe she was picking up mountain survival a bit.
"You ready for snowshoeing?"
Sarah groaned. "How about we head for home? I'm sure it will be faster downhill on our skis."
Luke chuckled. "We'll head down soon enough. I want to see you practice on these. Just up the trail the snow gets pretty deep. Too deep for skis."
"No one lives up that trail."
"Right, not now, but when this trail is groomed regularly and a lone cross-country skier or snowshoer gets injured or lost up there, you're going to have to know how to get to them."
Sarah sighed, but then took the snowshoes and strapped them on. They were quite easy and didn't look like she'd expected them to. They were made of aluminum and nylon.
"Take a step and tell me what you think," he said as he moved back and then clamped his on.
Sarah began to walk up the trail and it took her a few times to really find her stride, but it wasn't all that bad.
"I think this is easier than the skiing, to be honest." She bounced in her step. "I could get used to these."
"Just be careful," Luke called out over his shoulder.
"Of wha…?" She spoke too soon as she lost her footing and toppled face-first into a large snowdrift. Snow shot up her nose and into her mouth, burning.
I hate winter. I hate winter.
"Are you okay?" Luke was beside her and she could hear the amusement in his voice.
"Fine," she said as she wiped her face. "I really wasn't expecting to do a face-plant with snowshoes on. Skis for sure, but snowshoes. I know I'm klutzy."
"Well, at least this time I didn't have to catch you." He rubbed some of the snow from her face and a rush of butterflies invaded her stomach as she looked up into his eyes.
Excerpts. © Reprinted by permission. All rights reserved.
Book Info:
Flirting with danger…
Having sworn off love when his wife left him for his best friend, ex-army doc Luke Ralston revels in his lone wolf existence. Until the arrival of beautiful doctor Sarah Ledet tempts him to reconsider his stance on romance.
Sexy Luke is the last kind of distraction Sarah needs as she starts over, determined to prove herself once and for all. But when an avalanche traps them together, and body heat is the only way to survive, suddenly all bets are off!
Book Links:

Meet the Author: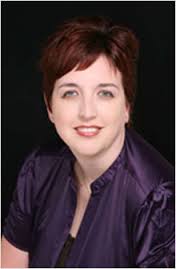 Born and raised just outside of Toronto, Ontario, Amy fled the big city to settle down with the country boy of her dreams.
After the birth of her second child, Amy was lucky enough to realize her life long dream of becoming a romance author. When she's not furiously typing away at her computer, she's a mom to three wonderful children who use her as a personal taxi and chef.
Website | Facebook | Twitter |