Today it is my pleasure to Welcome author
Rina Gray
to HJ!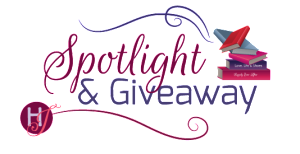 Hi Rina and welcome to HJ! We're so excited to chat with you about your new release, Crazy for You!
Please summarize the book for the readers here: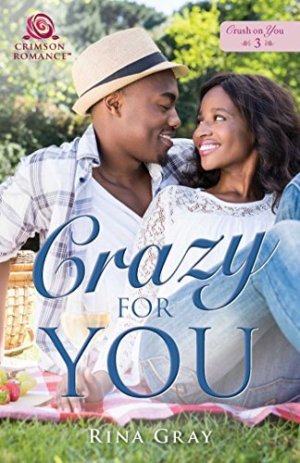 Shy media coordinator Charlotte Jones is determined to lose weight. After finding out she may have the very thing that ailed her late grandmother, she becomes a woman on a mission.
After months of running herself into the ground, her condition worsens. Luckily, her crush comes to the rescue in more ways the one.
Baseball legend in the making Jake Ross isn't looking for love, but he could use a good woman to come to his rescue. His bad boy rep is the reason his face graces the covers of gossip rags instead of sports magazines. And, it's the reason he is in jeopardy of losing a potential multi-million-dollar sponsorship deal. After a rumor circulates about Charlotte and Jake's relationship, Jake enlists Charlotte to help clean his reputation by pretending to be his girlfriend while he helps her achieve her health goals.
The "relationship" was supposed to be easy, but after hours of gym dates and superhero arguments, sparks fly.
Charlotte doesn't trust that Jake is over his playboy ways, and when a stalker decides their relationship has gone on for too long, Jake must shed his former image to protect the woman he loves.

Please share the opening lines of this book:
Seated on the dance studio wood floor, fists against her thighs, Charlotte Jones stretched her muscles to the limit, cooling down after the grueling class she'd finished teaching ten minutes ago.
"Charlotte, honey, we need to talk."
Charlotte looked up, not at all surprised to find Tiana and Melanie staring at her in the mirror. From her friends' expressions, she knew what they wanted to discuss. Both had been trying to get her to meet up for the past few days. Tiana, the ringleader of the soon-to-be intervention, stood legs splayed. Hands on hips, her toothpick arms and puffed-out chest were the perfect impersonation of the Man of Steel.
Please share a few Fun facts about this book…
In the story, Charlotte and Jake discuss what superhero powers they would choose if given the choice. My husband and I often have that debate.
Jake's family is hardcore about the card game Spades (so much that they argue and write people out of wills). This is loosely based off my family's dynamics.
Charlotte judged an iced sweet tea contest and I HATE sweet tea. I'm from the South and it's a big deal. Friendships have been lost over this.
Please tell us a little about the characters in your book. As you wrote your protagonist was there anything about them that surprised you?
I loved Charlotte's inner strength. Although she is sweet (so unlike me) and struggles with self-esteem issues, she does get it together and learns to love and accept herself. I initially worried that she would be a wimp, but it's definitely not the case and her personality shines throughout the book.

If your book was optioned for a movie, what scene would you use for the audition of the main characters and why?
I would do the scene where Jake visits Charlotte's apartment for the first time and realizes that she is a comic book fan.
He walked over to her comic book wall of fame. More like shame, now. The vintage covers of famous comic book heroes, from Iron Man and Spider-Man to Wonder Woman and Catwoman, graced her wall. In a pullout Ikea cabinet, hundreds of mint condition comics were lined up on display.
Pulling out a cabinet shelf, Jake skimmed his long fingers over the covers. He hesitated for a moment and then turned. "May I?" He gestured to the bookshelf.
Charlotte nodded, her throat dry.
"I've been looking for the first cover of the Christopher Priest Black Panther run. Where did you find this?"
"On, umm, eBay." She walked beside him. "You're a Black Panther fan?"
"I'm a comic book fan. Used to collect them."
"As a kid?" He'd probably grown out of it when he hit his teens. Unlike me.
"No. Up until I went pro. Haven't had much time these days."
Charlotte's heart fluttered. She couldn't believe THE Jacob Ross collected comic books. Or maybe he was just saying that to make her feel better.
His wandering hands continued to peruse, stopping on a thin gold rope. He picked it up and snapped it against the floor. "Didn't realize you were so adventurous, angel."
Her cheeks broke out in flames. "It's a lasso."
The rope dangled from his hand. "I know you're from the South, but New York doesn't have a lot of livestock roaming around."
She giggled at his joke. "It's Wonder Woman's Lasso of Truth. She's my favorite."
"That's right. So, if I tie this around you," he wrapped the rope around her waist, "you have to tell me the truth, right?"
"Uh huh." She nodded, breathless from the turn of events.
Jake tilted his head down, intense eyes on her. "That a promise?"
Her heart traveled to her ears, beating loudly and recklessly. All she could manage to do was nod.
He jerked her closer, putting her body flush to his chest. "Why haven't you had an orgasm?"
The cobra-like trance he'd had over her vanished. She slow-blinked her eyes. "What?"
"I asked why you haven't had an orgasm." He was louder this time and enunciated each word. "When you bumped your head you said that you didn't want to die because you hadn't had an orgasm."
Sweet baby Jesus in a manager wrapped in a blanket on top of the hay. Just kill me now, Lord. Create a black hole, and I'll slide right in.
"I—"
"The truth, angel." Gripping the rope tighter, he pulled her even closer. "Lasso of Truth, remember?"
She waited for a few beats to see if God would perform the black-hole miracle. No such luck.
"Right," she whispered. "I don't know why I haven't had one. I just haven't had much opportunity."
"Are you a virgin?"
"No."
Something flashed briefly in his gray eyes. Disappointment?
"You sure?"
She was sure. Oh, so pitifully sure. During college, the most popular guy on campus had asked her out. They'd dated for almost a month, and he'd convinced her to take it to the next level because he loved her. She snorted. Yeah, right. Her naïve heart fell for it, and she gave him her virginity. A gift she'd considered sacred. And she'd tried, boy had she'd tried to relax and enjoy herself, but it hurt like hell. What had made the situation worse was that he'd been impatient, so unlike the loving and sweet man she'd gotten to know weeks before. She asked him to stop. He complied, rolled out of bed, and slammed her door shut. The next day he'd dumped her, and told her they didn't have any chemistry. Later, she'd heard the playboy and his friends had a running bet on deflowering virgins around campus. After that experience, she'd promised herself to never again fall for a man who was so callous with women's hearts.
"I've had sex only once, but it counts. Well, minus the orgasm. But the penetration part and—"
"I got it," he bit off, stepping away and taking the lasso with him. He put it back on the shelf and cleared his throat.
What do you want people to take away from reading this book?
For those who aren't naturally confident and maybe struggle with self-esteem issues, I want them to love themselves.
What are you currently working on? What other releases do you have planned for 2017?
This is the third and final book in the Crush on You series. Now, I'm working on a women's fiction with romantic elements about four friends who resolve follow their dreams.

Thanks for blogging at HJ!
Giveaway:

Ebook: CRAZY FOR YOU (Crush on You Book 3) by Rina Gray. *Mobi*
To enter Giveaway: Please complete the Rafflecopter form and Post a comment to this Q:

What i personal obstacle have you overcome that you now love about yourself (or perhaps accept if you cannot change the circumstances)?
Excerpt from Crazy for You:
She hopped onto the marble counter and watched him cook. She looked damn comfortable and sexy in his kitchen. Swinging her legs, she gave him a smile. "So, if you had the choice to have one power, one ability, what would you choose?"
"Omnipresence."
"Omnipresence?" She snorted. "Why? So you can have multiple wives and girlfriends in different dimensions?"
"Ouch, angel." He shook his head and lowered the burner heat. "That would require me to be either a cheater or a polygamist. My powers would be too badass to be used to juggle women."
"Why omnipresence then?"
"You're able to be present in all places at all times. If you're everywhere at once, it's impossible to die."
"And boring." Charlotte rolled her eyes.
"Right letter, wrong word. Badass. Not boring."
"You've gotta have a weakness."
"Okay, what's your power?"
"Hmm. It's a tie between being telepathic, a healer, and invisibility. Actually, I wouldn't mind controlling the elements like Storm, too."
"Choose one. You made the rules."
"Healer, I guess."
"Why healing?"
Ticking her head down, she stopped swinging her legs. "So I can save those I love."
"That's a pretty good power."
"I know, right?" She smiled and looked away.
The camaraderie had faded. In its place now sat unease, or was it sadness that had caused her shoulders to droop and her eyes to well with unshed tears?
The conversation was obviously over when she slid off the counter and walked out of the kitchen. She was trying to pull away, but he wouldn't let her.
"Pass me the peanut sauce." Jake pointed to the cabinet with one hand as he sautéed chicken with the other.
"Got it." She flashed him a shy smile and reached for the sauce.
Soft, pert breasts brushed his arms. A zap of electricity heated his body, and his heart punched through his chest. After turning the stove on low, he shifted to face her.
She licked her lips. Jake's eyes zeroed in on the target, her mouth. Crowding her space, he leaned down, cupped the back of her head, and descended until he crushed his lips against her softness. So damn sweet. A forbidden fruit he was all too happy to sample. And he did, lick by delicious lick until they were both breathless.
The bottle slipped from her hands and toppled on the floor. Charlotte jumped away and touched her bruised lips. Lips he'd thoroughly kissed, if her pink-tinged cheeks were any indication.
She cleared her throat. "I d-don't think . . . we shouldn't have done that."
Sucking in his breath, he stilled as if concrete blocks weighted down his shoes. He could damn near taste the confusion permeating the air. Fighting his instincts to dominate and claim, he slowed his breathing. Not that it did any damn good. If it were possible, he would still his heartbeat, still the adrenaline that surged through his body, and still the blood that rushed through his veins. He yearned to hold onto the warmth and intimacy she'd offered.
The loss of her warmth made him shiver. And dammit, he was tired of being cold.
Excerpt. © Reprinted by permission. All rights reserved.

Book Info:
Rina Gray's acclaimed Crush on You romantic comedy series returns with the third and final novel.
Baseball hotshot Jake Ross isn't looking for love, only a good woman to come to his rescue. His bad boy rep lands him on the covers of gossip rags instead of sports magazines and could cost him a multi-million-dollar sponsorship deal.
Enter Charlotte Jones. The shy media coordinator is determined to lose weight and avoid the health concerns that run in her family, but after months of middling results, she needs someone to talk her out of throwing in the towel.
If Charlotte pretends to be Jake's girlfriend, he'll coach her on how to hit her numbers on the scales. It's a home run of an idea…until sparks begin to fly. But has Jake really forsaken his playboy ways?
Sensuality Level: Sensual
Book Links: Amazon | Barnes and Noble | Google Play | iBooks | Kobo
Meet the Author: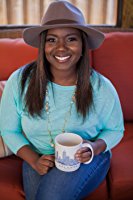 Rina Gray is a contemporary and women's fiction writer. She is also a digital marketing professional who discovered her love of writing in 2012. Writing has always been Rina's passion, though initially, she tried to deny it. In college, she served as the copy editor for the entertainment magazine and newspaper. During her tenure, she had the opportunity to interview various talented entertainers including Chris Rock and the cast from Reno-911.
Rina has always been an avid reader, sneaking to read her mother's books she had no business reading i.e. Stephen King's The Stand, It, and Anne Rice's various vampire series. As a pre-teen, she received a load of romance novels from a family friend and from that point on, she devoured any book related to romance or horror.