Today it is my pleasure to Welcome author
Kelly Jamieson
to HJ!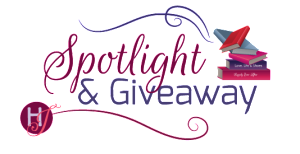 Hi Kelly and welcome to HJ! We're so excited to chat with you about your new release, Cross Check!
Please summarize the book for the readers here: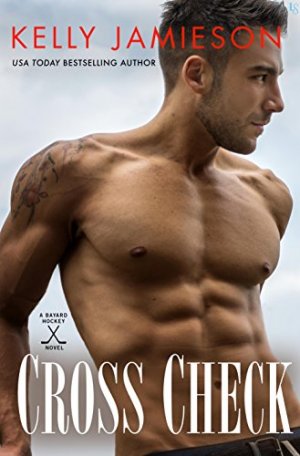 Cross Check is Book 2 in my Bayard Hockey series. It picks up right where Shut Out ends (for those wanting more Jacob and Skylar!) and is Ben and Ella's story. These two don't like each other very much, but their best friends are now a couple, so they're stuck with each other. Ella thinks Ben is a pompous, pretentious ass who thinks he's all that, with his designer clothes and perfect hair and all the adulation that goes with being a star hockey player on campus. She also thinks he's judging her for her past behavior. Ben may have judged Ella…but not for the reasons she thinks. It turns out these two may have more in common than they first realize.

Please share the opening lines of this book:
Academic probation.
I bite my lip as I reread the letter in my hand, my stomach knotting.
At the end of each semester, the Academic Achievement Committee reviews the records of all students and takes appropriate action, including issuing warnings, placing students on probation, granting leaves of absence, advising students to withdraw or suspending or expelling students.
Sitting on my bed in my room in the house I share with three friends, I drop my chin to my chest and squeeze my eyes shut.
Please share a few Fun facts about this book…
I had fun writing a couple of scenes involving hockey sticks and numerous double entendres about knobs, shafts and stiffness. ☺
There's also a fun scene where the group of friends talks about sex advice for men and for women.
There's a surprise tie to my Aces Hockey series at the end of Cross Check…and maybe we'll get to see Ben and Jacob again…like maybe in Slap Shot…
Please tell us a little about the characters in your book. As you wrote your protagonist was there anything about them that surprised you?
Ben puts on a façade of being perfect, sophisticated and together. But he's hiding his ugly background and how he was made to feel inferior when he was growing up. Ben surprised me when he admitted to Ella that he wasn't judging her for her behavior…he was jealous.
Ella is struggling with a lot of different emotions, dealing with the suicide of the guy who was not only her friend, but the man she thought she was in love with. She's also dealing with how she misjudged Skylar and the loss of their friendship, and now to top it all off, her education in in jeopardy because of her poor decisions. I love how Ella is determined to turn things around, even when it's so hard. Ella had a few surprises for me too…her slightly tough exterior hides a soft heart including a love of dogs and kids and ballet dancing.
If your book was optioned for a movie, what scene would you use for the audition of the main characters and why?
I think the skating scene would be fun in a movie—Ben showing off his impressive hockey talent while Ella wobbles and stumbles, hating to admit that she admires Ben for anything, while he admires her for having the guts to try something she's not very good at.
What do you want people to take away from reading this book?
As in Shut Out, Cross Check has some fun and lighthearted moments, as well as two people falling in love, but there are also important messages about not judging a book by its cover, especially when it comes to mental health. People who seem to be doing fine may be struggling inside, covering things up or in denial themselves, and opening a conversation can be an important step toward helping people…just by using different words or being kind, by saying "I'm sorry you aren't feeling well"; "I've noticed you've been down lately….is everything ok?"; or "How can I help?" Also, getting help for mental illness is no more a weakness than getting help for a physical illness.
What are you currently working on? What other releases do you have planned for 2017?
Right now I'm working on a new standalone book (that might be a series starter) about a group of Millennials living in Chicago who bond over post-college confusion, career challenges, breakups, hookups and heartbreak, to find friendship, happiness and love. My next release after Cross Check is in October – Slap Shot, the next in my Aces Hockey series. Readers have been eagerly anticipating Max Hall's story!

Thanks for blogging at HJ!
Giveaway:

Ebook of CROSS CHECK by Kelly Jamieson. (Gifted via Amazon)
To enter Giveaway: Please complete the Rafflecopter form and Post a comment to this Q:

What's your favorite way to waste time?
Excerpt from Cross Check:
We get seated in a booth, like the world is conspiring to make Ben and me feel like a couple, because of course Sky and Jacob sit on one side. I try to shrink into the corner, the windowsill jabbing my shoulder, and study the menu. I want to order everything, I'm so starving, but this place is known for its huge portions.
"Let's get some wings to share," Skylar says.
"Sure," Ben and Jacob both say.
"How hot do you like it?" Skylar asks, her gaze on the choices on the menu.
"Oh, baby." Jacob nudges her. "You know I like it hot."
She rolls her eyes. I can't help but smile at Jacob's cheesy humor.
"Ella likes it hot too," Skylar says.
Ben doesn't look at me but I sense the waves of disapproval flowing off him.
"Can't take the heat?" I ask him. "It's okay. Men who like spicy foods tend to have higher levels of testosterone."
Skylar chokes on a laugh.
"Oh, we were talking about food?" Ben slaps his menu closed and slides me a sideways glance. "So, does eating the hot stuff cause an increase in testosterone? Or the abundance of testosterone makes you like spicy food?"
"Um, I don't know if researchers have actually determined that."
"Where'd you learn that useful factoid, anyway?" Ben smirks at me. "Cosmo magazine?"
I'm trying not to smile. "As a matter of fact, pretty boy, I think it was. I might still have that issue. I'll loan it to you. There's a side piece called 'Five easy ways to increase your testosterone.'"
"Ha. Funny."
"Hey, low testosterone can cause a lot of problems. Including in the bedroom. I think there's another issue that has a guide to erectile dysfunction. Maybe you want to borrow that one too."
Ben's eyes flicker and his jaw tightens. "Erectile dysfunction."
"Don't be embarrassed." I shrug. "You men are so sensitive about your sexual prowess."
"You don't know anything about my sexual prowess."
"That is true. And hopefully I never will."
Excerpt. © Reprinted by permission. All rights reserved.

Book Info:
Ella Verran has three goals this semester: get off academic probation, repair her relationship with her friend Skylar, and take some responsibility for her life. All of which are hard enough without hot, snobby hockey player Ben Buckingham around to distract her. Ella can't stand Ben, and she knows the feeling is mutual. But he's best friends with Skylar's boyfriend, so he's always around—taunting and tempting Ella in ways she never thought possible.
As the star forward of the Bayard College hockey team, Ben has goals too, like playing well enough to land a spot on an NHL roster. Ben is perfectly poised on the ice, so why can't he keep his cool around Ella? Her wild behavior rubs him in all the wrong ways—and a few of the right ones. But as they skate around each other, Ben learns that there's more to Ella than her bad reputation. And when the line between love and hate starts to blur, he can't resist crossing over and sweeping her off her feet.
Book Links:

Meet the Author:
Kelly Jamieson is a USA Today best-selling author of over forty romance novels and novellas. Her writing has been described as "emotionally complex", "sweet and satisfying" and "blisteringly sexy". She likes her coffee black, her wine white (mostly!) and her heels high! She also enjoys cheering on her Winnipeg Jets during hockey season.
Where you can find Kelly:  Website | Twitter | Facebook | Goodreads | Pinterest | Instagram