Today it is my pleasure to Welcome romance author
Elley Arden
to HJ!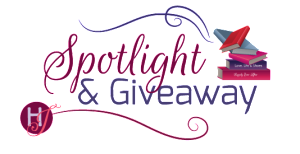 Hi Elley and welcome to HJ! We're so excited to chat with you about your new release, Crossing Lines!
Please summarize the book for the readers here: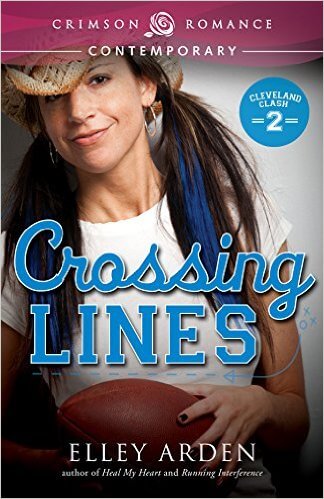 Cleveland Clash wide receiver Jillian Bell needs to go home to conservative Charity, Pennsylvania, because her nephew is being baptized. But there's a catch. Her sister wants her to cover up the tattoos, watch her mouth, and be on her best behavior. And to make matters worse, she has to battle her sexy new football coach for permission to leave in the middle of the season.
Uber-successful restauranteur Carter Howl has taken on the job of whipping his father's full-tackle women's football team into shape in order to make amends for trading a football career for the Marines, but the part-time gig comes with fulltime aggravation from Jillian. When she unexpectedly shows her vulnerable side and asks Carter to help her survive a weekend at home, he agrees. But one hot kiss and a fake engagement later, he's reeling.
Can a party girl and a former Marine make a real relationship work?

Please share the opening lines of this book:
Jillian Bell flipped down the visor on her rusted Volvo wagon and assessed the damage on her face. Dark circles or caked mascara from the night before, bloodshot eyes, and hair like something from a static-cling science experiment. Yikes. She was a complete mess.
Please share a few Fun facts about this book…
Carter and Jillian drive from Cleveland to Northwest Pennsylvania in the book. That's a drive I'm very familiar with, because while my husband went to college in Cleveland, I went to college in Northwest Pennsylvania. I drove that very same road—a lot.
I once dated a not-so-nice man who ended up a preacher. Fortunately, we were never engaged.
I'm working with a tattoo artist to have Jillian and Carter's tattoos brought to life.
If your book was optioned for a movie, what scene would you use for the audition of the main characters and why?
I would use the car battery scene, because I love that Jillian knows how to jump a battery and Carter doesn't even know where the auto parts store is. Girl power! And the actress would need to convey that sort of confidence. If she can nail that scene, then she's Jillian through and through. The actor would need to have Carter's sense of calm and security through it all, while still managing to have a romantic connection to Jillian. If he can nail this scene, the rest would come easy …
Resting her forearms on the door, she leaned in the smallest bit. Her hair fell forward, carrying with it an unexpected floral scent. "Fine. If you want to play hero, then so be it." She reached in and traced her finger along the curve of his leather steering wheel, "I need a jump."

He sat a little straighter, and she shot him a dry but humored look, like she expected him to react this way. "I don't have jumper cables," he said. His throat was tight, but not nearly as tight as another part of him.
What do you want people to take away from reading this book?
We do some crazy things because and for our families. That's a universal tie that binds us. But in the end, it's better to be part of something that's not perfect than to be out their navigating the world alone.
What are you currently working on? What other releases do you have planned for 2015?
I'm currently working on the third and final Clash book, Keeping Score, which features a good girl heroine, Jade, who also happens to be Korean American, and a sports radio shock jock hero, Rome. They're a lot of fun to write!
In late 2015, my new series, Arlington Aces, will release. I'm so excited for this one, because it features a 40-year-old heroine, who starts an independent league baseball team. Of course, her hero is a ball player, but he has some serious baggage. Even more fun!

Thanks for blogging at HJ!
Giveaway:

$10 Amazon gift card
To enter Giveaway: Please complete the Rafflecopter form and Post a comment to this Q:

Baseball has always been my favorite sport, but football runs a close second, and writing this series has only strengthened my love of the game. What's your favorite sport?
Excerpt from Crossing Lines:
"I was out having fun, and fun is never bad," Jillian said with a smile.

"It is when it makes you late." Tanya Martin, offensive linewoman and Jillian's ex- roommate, made a face and then pushed past Jillian and out the door.

Did she say late? Jillian looked at her phone. "What are you talking about? It's only 5:37. Practice doesn't start until 6:00."

MJ Rooney, the quarterback, shook her head. "Wrong. Coach e-mailed on Saturday night to say we're starting fifteen minutes early today." MJ followed Tanya out of the locker room.

Well, that sucked. Jillian didn't remember much about Saturday night, and she hadn't checked her e-mails in days. "It's okay." She flashed a cocky grin at Jade. "I still have…" she looked at her phone again, "six minutes. I'll be out there before anybody misses me."

As the locker room emptied out, Jillian flew through her prepractice ritual, skipping the usual taping of her ankles and bopping around to Eminem's "Lose Yourself." Everything was going beautifully, until she reached inside her duffle bag for her cleats. They weren't there.

"Shit!" Where could they be? The trunk. She'd tossed them back there after Saturday's game because they were muddy. Without a second thought, she sprinted to her car, and by the time she made it to the field, it was 5:47.

Oh well, at least she hadn't missed much. Her teammates were still huddled around Coach Howl. With any luck, her late arrival wouldn't even be noticed. She sidled up to Tanya and tried to look like she'd always been standing there.

"If anyone can explain to me what went wrong on Saturday, I'd love to hear it," Coach Howl said. But he didn't wait for anyone to speak up. He kept right on railing them over the fifty-four to seven loss.

What a drag. Jillian tried to tune him out. Her eyes skipped to the unfamiliar man standing behind Coach. Daaaamn. That man was fine. Fairly young, too. Thick, blond hair. Bold, blue eyes. Rugged face. And biceps that looked like they lifted small cars instead of weights. That was the kind of man that drew you in like a tractor beam and made you lick your lips in case you were drooling.

The gorgeous man took a few fluid steps and stopped beside Coach Howl.

"Who is that?" Tanya asked.

"Thor." Jillian said reverently. "And girl, I'd sell my soul to see his hammer."
Excerpt. © Reprinted by permission. All rights reserved.

Book Info:
Party girl and standout wide receiver Jillian Bell sees no problem with her "no rules" lifestyle as long as she's scoring on the field. But her sexy new offensive coordinator doesn't see it that way.
Former marine turned successful restaurateur Carter Howl agreed to whip his father's undisciplined women's full-tackle football team into shape out of guilt. But the job comes with more trouble than he bargained for thanks to one spitfire of a wide receiver who challenges his every play.
When Jillian's little sister begs her to come back to their small-minded hometown and be on her best behavior at a family event, she unexpectedly enlists prim and proper Carter to help her keep her cool. But two days and one pretend engagement later, this straight-laced former soldier is doing all sorts of things he normally wouldn't. Is the wrong girl the right girl for him?
Sensuality Level: Sensual
Book Links:

Meet the Author: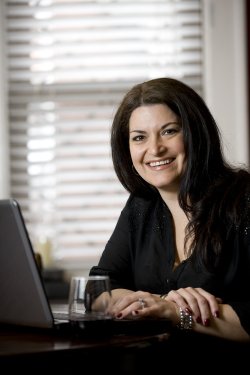 Elley Arden is a born and bred Pennsylvanian who has lived as far west as Utah and as far north as Wisconsin. She drinks wine like it's water (a slight exaggeration), prefers a night at the ballpark to a night on the town, and believes almond English toffee is the key to happiness. Elley writes books featuring charming characters, emotional stories, and sexy romance. Visit her online at www.elleyarden.com. Follow her on Facebook (https://www.facebook.com/pages/Elley-Arden-Author/540667649278016?ref=hl) and Twitter (https://twitter.com/elleywrites)