Today it is my pleasure to Welcome author
Janie Crouch
to HJ!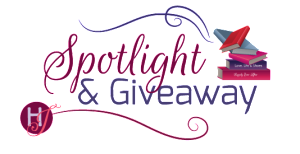 Hi Janie and welcome to HJ! We're so excited to chat with you about your new release, Daddy Defender!

So excited to be back here on HJ with the start of my new Omega Sector: Under Siege series!

Please summarize the book for the readers here: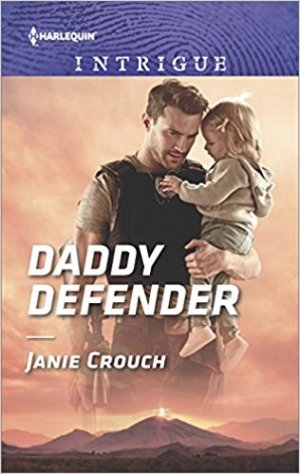 SWAT sharpshooter Ashton Fitzgerald didn't take a shot two years ago that cost a man his life. Hoping to keep an eye on Summer, the widow of the man who died, Ashton doesn't correct her when she thinks he's her building's handyman. But his attraction to Summer and adoration for her daughter, makes keeping these secrets painful.
But when a madman puts Summer and baby Chloe in his sights, secrets don't matter any more. Survival does. And Ashton will do anything to keep them safe.

Please share the opening lines of this book:
"Ashton, it means the world to me that you would come here to fix this first thing in the morning."

Ashton Fitzgerald, top sharpshooter for Omega Sector Critical Response Division's SWAT team, had his head and half his large torso under the kitchen sink of a condo unit in Masking Ridge, a community just south of Colorado Springs.

He knew Summer Worrall, owner of said sink, didn't expect much of a response from him, so he just grunted as he put a little more elbow grease into a stripped nut on her piping.
Please share a few Fun facts about this book…
➜ Lovely widow Summer Worrell first made an appearance in OVERWHELMING FORCE, my 2016 RITA-nominated book. I knew the second she and her adorable daughter Chloe showed up that they would need their own book and a very special hero.
➜ Actor Theo James (from the Divergent movies) was the visual inspiration for hero Ashton Fitzgerald. You can see from the cover of DADDY DEFENDER that the Art Department at Harlequin did a *fantastic* job channeling him.
➜ This is the longest gap I've ever had between completing a book and it's actual publication. I wrote DADDY DEFENDER in May 2016, but its release wasn't until now (October 2017). Since last May, I have written another ten books.
➜ The ovaries-exploding cover for DADDY DEFENDER is my favorite *EVER*. The way he is holding his rifle to his side, ready to protect little Chloe, while at the same time holding her in his arm, obviously listening to what she's saying as she plays with his badge — TOTALLY SWOON-WORTHY and perfect for this story.
Please tell us a little about the characters in your book. As you wrote your protagonist was there anything about them that surprised you?
This is the first book I've written where a toddler was involved in the story. I worried that her inclusion might kill the romance in the book (as a mom of four kids myself, nothing says unromantic to me like having a kid around).
But Ashton's relationship with little Chloe ended up being AMAZING ( and how she calls him "Ah-ta" because she can't quite pronounce Ashton). Their special bond melted Summer's heart the way nothing else could. If you know you can trust a man with your child, then surely you can trust him with your heart.
If your book was optioned for a movie, what scene would you use for the audition of the main characters and why?
I would definitely use the scene where Summer finds out that Ashton *very definitely* isn't the shy handyman she thought.
"I dreamed it was you. And convinced myself I was absolutely crazy, because how could the handyman be the person who had gotten us out of a burning building?"

Oh damn. "Summer—"

"That couldn't possibly be right. You were shy. Timid, even." She began to pace back and forth right in front of him, her voice getting louder and louder. "Which was fine, I had no problem with that. But you just weren't the type of guy who would be a part of Omega Sector. I've met some of them. They're all alpha male, save-the-world sorts of guys who could lead a crowd to safety at any moment. But you seemed more comfortable chatting with my toddler than talking to me."

She turned and poked him in the chest. "I convinced myself that I was delusional. I mean, yeah, you had the muscles, so maybe physically you could've been a part of Omega. But not in personality. In mindset. I berated myself that I was so desperate for some sort of knight in shining armor that my mind was trying to make you something you weren't. I felt horrible."

This was so much worse than he'd thought it would be. "Summer. Don't."

"But now, come to find out, my subconscious was right the whole time. You're not shy. You are one of those alpha males—a take-charge kind of guy. You're the absolute epitome of Omega Sector." She stood there and glared at him. "Everything I thought I knew about you was completely wrong."

He took a step back, surprised at how hollow he felt at her words. He'd known all along Summer wasn't interested in becoming involved with someone in law enforcement. This was it. The end.

Over before it even began.

"And that's not what you want, is it?" he asked quietly. The least he could do was give her an easy way out.

She stared up at him. "Are you kidding? I get all hot inside just thinking about it."
What do you want people to take away from reading this book?
I want people to take away from this book that you can't reach out and grasp your future if you're holding on to your past with both hands.

What are you currently working on? What other releases do you have planned for 2017?
DADDY DEFENDER is book one of the 6-book OMEGA SECTOR: UNDER SIEGE series. Book two, PROTECTOR'S INSTINCT, releases in November. The others release in early 2018.

Thanks for blogging at HJ!
Giveaway:

Janie is giving away autographed paperback copies of her bestselling novels CRITICAL INSTINCT and SURVIVAL INSTINCT. (US only, International winners will be given ebook copies)
To enter Giveaway: Please complete the Rafflecopter form and Post a comment to this Q:

Do you like a romance novels that include the hero or heroine's kids or do you prefer ones with no kids?
Excerpt from Daddy Defender:
She picked Chloe up to put her back in the stroller. But both Chloe's arms reached over her shoulder and she began to yell and strain away from Summer.

"Ah-ta! Ah-ta!"

"Honey, Ashton isn't here. It's time for us to go home. Maybe we'll see him later."

"Ah-ta! Ah-ta!" Chloe was all but climbing over Summer's torso.

"Chloe Marie, Ashton is not here." Summer spun around, knowing reasoning with an almost-two-year-old was pointless, but willing to try. "He—"

But Chloe was right. Ashton was here. He was walking toward the law enforcement van that had been parked outside the grocery story to help with the crisis.

He was dressed in black from neck to toe, holsters of some kind on both hips and wrapped around both thighs. His vest had multiple pockets holding gun clips and other items Summer didn't recognize. Full tactical gear. He held some scary-looking rifle in his hands.

And blazing across the middle of his chest was the word SWAT.

He was talking to someone else dressed almost exactly the same, but about a foot shorter than him. A woman, Summer realized, although her hair was pulled back in such a tight braid it was hard to identify her as such at first glance.

"Ah-ta! Ah-ta!"

Summer stood holding her daughter, staring at the man she thought she'd known so much about but obviously hadn't.

SWAT.

She saw the exact moment Ashton heard Chloe. A smile brightened his face as he looked over at them.

Then faded as he obviously remembered where he was and realized what just happened.
The woman next to him clapped him on the shoulder and took his rifle, walking away. Obviously she knew who Summer was and that Ashton had been keeping his profession a secret from her. That maybe hurt even worse.

They stared at each other from the yards that separated them. Chloe kept yelling for him and trying to get down.

At least now Summer knew what Ashton had wanted to tell her that she wouldn't like.

Her handyman was SWAT.
Excerpt. © Reprinted by permission. All rights reserved.


Book Info:
What a serious case of mistaken identity. Ashton Fitzgerald is no unassuming handyman but a highly trained sharpshooter intent on protecting Summer Worrall and her baby daughter. The Omega SWAT member has a debt to pay and he isn't about to let Summer out of his sights.
For someone else has set their own sights on the lovely widow. Her unexpected relationship with Ashton has put Summer and her child straight into a madman's line of fire. Suddenly a mission to make amends becomes Ashton's quest to defend this little family with his very life.
Book Links:

Meet the Author: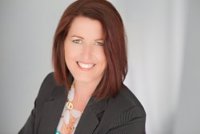 USA TODAY bestselling author Janie Crouch loves to read – almost exclusively romance – and has been doing so since middle school. She cut her teeth on Harlequin (Mills & Boon) Romances when she lived in Wales, UK as a preteen, then moved on to a passion for romantic suspense as an adult. She is winner and/or finalist of multiple romance literary awards including the Golden Quill Award for Best Romantic Suspense, the National Reader's Choice Award, and the coveted RITA Award by the Romance Writers of America.
Janie recently relocated with her husband and four teenagers to Germany (due to her husband's job as support for the U.S. Military), after living in Virginia for nearly 20 years. When she's not listening to the voices in her head (and even when she is), she enjoys traveling, long-distance running, movie-watching, knitting and adventure (obstacle) racing.
Website | Facebook | Twitter | Instagram | GoodReads |