Today it is my pleasure to Welcome New York Times bestselling author
Carolyn Brown
to HJ!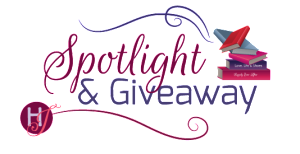 Hi Carolyn and welcome to HJ! We're so excited to chat with you about your new release, Daisies in the Canyon!
Hello, Sara! What a joy it is to be back here to talk about Daisies in the Canyon, my newest release that just hit the racks yesterday!
Please summarize the book a la Twitter style for the readers here: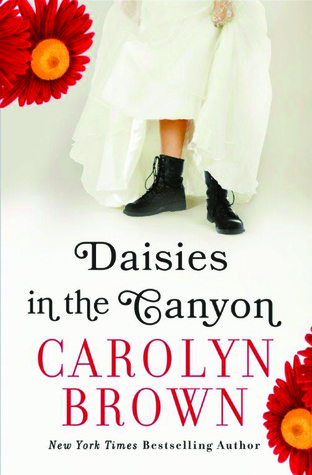 One father. Three wives. Three daughters who'd never seen their father until they were looking at him in his casket.
Please share the opening line of this book:
Dry-eyed and silent, Abby Malloy focused on the wooden casket that held the remains of the father she'd never known. The north wind rattled the bare limbs of an old scrub oak tree in the corner of the small cemetery. The preacher read the twenty-third Psalm but the words were whipped away with the fierce wind.
Please share a few Random facts about this book…
This is the second book in the Palo Duro Canyon series.
I had no idea that Abby and I would have so much in common and that we'd become such good friends as I wrote this book.
Abby did not go to the canyon looking for closure.
Cooper could have picked any one of the sisters but he liked Abby's spunk from the beginning. After all, it takes sass to show up at a funeral in camouflage and combat boots.
Please tell us a little about the characters in your book. As you wrote your protagonist was there anything about them that surprised you?
Abby surprised me every day when I sat down to write more of the story. She had more layers than a great big old Vidalia onion. As the story unfolded, Cooper also surprised me with his uncanny ability to know exactly what Abby needed in her life that day.
One other thing that came out of nowhere and really surprised me was when Abby learned what those three dogs names were. I wasn't expecting that or her reaction to the news.
What kind of research did you do for this book?
I traveled to the Palo Duro Canyon in every season so I could get the feel of it during the harsh winter months, the lovely spring months and the hotter'n hell summer time as well as the fall. It's a desolate area but love can bloom there just like the wild daisies.
The First kiss…
He took a step forward and suddenly he was so close that she could count his eyelashes as his eyelids lowered and his lips came closer and closer. He pulled her closer with one arm while the other hand found its way to the back of her head, where he tangled his fingers in her hair and the kiss deepened. It was a kiss, for God's sake, not an earth-changing experience, but the air around them became so thin that she was slightly dizzy. Her arms snaked up around his neck and she rolled up on her toes. Then his tongue found hers and it turned into something a hell of a lot more than a simple kiss. She had a split second to make the decision to step back or not. She chose to press even closer to his muscular body, feeling the evidence behind his zipper that said he was as turned on as she was.
Was there a scene in this book that was harder to write than others?
Writing the scene when Abby realized that the feelings she had for Ezra shouldn't affect the way she felt about her sisters was a tough scene to write. She'd projected all those emotions onto her sisters and now she had to back up and admit that they were probably struggling as badly as she was.
It was probably too late in the game for either of those women to be her sisters, but they could be her friends. She'd always made friends at every base she'd been assigned to. In the military, a soldier needed friends to have his or her back. Sometimes when she left, she kept in touch with the people she'd known; most of the time in the transitory world she'd occupied for twelve years, she'd simply moved on. This could be one of the latter. When the year was up, they might send a Christmas card occasionally or even call once in a while for the first year, but they'd move on. Still, it would make the year a lot more pleasant if they were friends.
Were they both struggling as much as she was? Shiloh had reached out to her, but Abby was the oldest, so she should have made the first gesture. And she should have made Bonnie feel comfortable enough that she didn't feel threatened.
Ezra caused all of this by pitting them against each other. The smart thing to do if she wanted to thwart him was to simply work at getting along with them. That would make the old fart turn over in his grave and start digging his way up out of that cemetery.
Even if they all three stuck around, it doesn't mean everything will be rosy and peachy, the voice said.
Her mama had told her often, especially after a big argument, that any time two people live together every hour of every day there will be disagreements. It didn't matter if it was a mother/daughter, girlfriend/boyfriend or friend/friend relationship. Hollywood made millions off that very thing, because it was real life.
If your book was optioned for a movie, what scene would be absolutely crucial to include and why?
A scene in the cemetery when she's talking to Ezra's tombstone and Cooper appears:
Her intentions were to walk all the way to the road, but the moonlight reflected off the granite tombstones and reached out to her so she opened the creaky little gate and went inside. Starting at the front side were names like Hiram Malloy and his wife, Rachel, both of whom died in 1865. She touched the stones and wondered if Hiram had been young enough to fight in the Civil War and which side he'd defended.
These were her ancestors whether she liked it or not. Their lives had molded and made the next generation right down through time until Ezra's day. His decision to push her and her mother away had made Abby who she was as well. Her therapist in the army said that she'd probably enlisted to prove that she was as good as a son would have been. She touched the tombstone at the head of the mound of wet red dirt. "I was trying to make you understand I was as good as a son. I could and can do anything a boy can do."
She perched on Ezra's tombstone and tucked her hands into her pockets. Somewhere over in the vicinity of Cooper's ranch, she could hear a lonesome old coyote howling at the sky, telling Mother Nature that he was tired of winter and wanting spring to push the cold weather into the history books. The wind rattled the bare limbs of the misshapen scrub oak trees outside the cemetery fence. In a few weeks the trees would be decked out with green leaves and the ranch would take on a whole new look. She was deep in thought about Bonnie's garden and Shiloh's roses when she heard the rustling of dead leaves behind her.
"Coming to grips with it?" Cooper asked from the shadows of a big scrub oak tree.
She wasn't sure what to say. There was the man she'd admitted to her sisters that she could fall in love with not ten feet from her. She remembered the commitment issues she and Shiloh talked about and it still scared the hell out of her.
What do you want people to take away from reading this book?
That family and friends are important and that love can be found in places where you'd least expect to find it!
What are you currently working on? What other releases so you have planned for 2015?
Right now I'm working on the first book in the Lucky Penny series. The Lucky Penny is a cross between a haunted ranch and just a flat out unlucky place where no one in the past has been able to make a living. But Blake Dawson and his brother, Toby and their cousin, Jud are determined to turn that luck around and make it a profitable ranch. After that I'll be working on three more cowboys in this series and stand alone cowboy book that possibly will take my readers back to one of the Luckadeau cowboys that I first wrote about in 2009.
In 2015, the second Burnt Boot will be on the shelves in January and there's a couple of romance books with heavy women's fiction elements coming in late summer and in the fall that I'm really excited about. Then in 2016 there's more cowboys on the way so don't take your boots off and keep your hat handy and your jeans starched and ready!
Thanks for blogging at HJ!
Giveaway:

I'll give away three Kindle copies of Daisies in the Canyon. Happy reading!
To enter Giveaway: Please complete the Rafflecopter form and Post a comment to this Q:

How would it affect your emotions if suddenly you found out you had two sisters that you never knew you had?
Excerpt
Dry-eyed and silent, Abby Malloy focused on the wooden casket that held the remains of the father she'd never known. The north wind rattled the bare limbs of an old scrub oak tree in the corner of the small cemetery. The preacher read the twenty-third Psalm but the words were whipped away with the fierce wind.
Dozens of people bunched up under the tent and sang "I'll Fly Away." She looked at the words on the back of the funeral program, but she didn't sing along. On the last verse of the song someone tapped her on the shoulder and she looked up into the green eyes of a man with a daisy in his hand. He shoved it toward her and she took it, then he moved on down the row of three folding chairs and gave one to each of two other women. Abby wondered what in the hell she was supposed to do with it. Didn't folks usually put a rose on the casket if they followed that tradition? Could the women next to her be Ezra's other two daughters?
She glanced over at them, covertly studying each of them as they stared straight ahead at the casket. The will said that the sisters all had to live together in Ezra's house; that if any one of them left, they could have a third of his money but not a bit of the ranch. The last one standing got the land, the cattle, the house and the whole shebang. If more than one was left at the end of one year, then they would share the ranch. Neither of those two looked like they were interested in anything but the cash-out, especially the prissy one right next to her. And the wild-looking hippy on the end would probably get bored real early, no doubt about it.
Abby wasn't totally sure if she wanted anything of Ezra's. Not his money or his damned land, but she'd stick around a few days to see what happened. Hell, without the Army anymore, she didn't have anything else to do and she might like ranching once she learned how to do it.
Her stomach twisted into a pretzel, more from stress than hunger. Would it be a sin to eat one of the miniature candy bars she had tucked away in her jacket pocket? She was reminded how she'd felt in Afghanistan—the same emptiness surrounded by nervous energy—especially that horrible day with the little girl. Today was not her fault, though. Today the burden fell on Ezra even if he was dead.
The cold January wind didn't feel like the scorching wind that pushed the desert sand storms. The colors were different. Everything over there was shades of tan; here they were an array of orange, ochre and mustard. But the lonesome aura surrounding her remained the same. Maybe it was because she had a war to fight here, too.
Her mother, Martha, had died in January twelve years ago, but that day Abby'd cried so hard that her eyes swelled shut and she broke out in hives. Not so, today at her father's funeral, but then she'd never known Ezra Malloy, never even laid eyes on him according to her mother. Ezra wanted a son and he had some screwball notion that once a woman had a girl, that's all she'd ever have. So when Abby wasn't a boy, Ezra gave her mother a healthy settlement, and sent her back to Galveston, Texas.
She looked around at the small crowd: neighbors and friends bundled up in coats against the winter chill. When they'd sung, she'd heard a few off-key quivers, the hallmark of sucking cold air into your lungs.
A man in a uniform with a sheriff's patch on his arm stood a few feet away from the right end of the casket. Dirty blonde hair, entirely too long for an officer of the law, tickled the collar of his shirt. Instead of regulation uniform pants, he wore jeans that hugged his butt and thighs like a glove and that stacked up just right over his shiny black cowboy boots. His brown eyes were pools that drew her in when she caught him studying her. It was winter and yet he had a deep tan that said he spent as much time outside as indoors. And those little crow's feet at the sides of his eyes told her that he had a sense of humor. His dark brows knit together as if something had suddenly worried him. Her fingers itched to touch those creases on his forehead and tell him everything would be all right. Then they disappeared and the sexiest mouth she'd ever seen turned up in a slight smile.
Book Info:
She's here to claim her birthright…
Ex-army sergeant Abby Malloy feels no loss after the father she never knew passes away. Still, part of Ezra Malloy's ranch belongs to her, and if the stubborn blonde has to live there for a year with two half-sisters who are strangers to her, so be it. Nothing could stand in the way of her inheritance…except a local sheriff wrapped in snug blue jeans and a sexy grin.
He's here to claim her heart…
Cooper Wilson, the local sheriff and rancher next door, is having his world turned upside down. Abby is all straight talk and sweet, lush curves—the kind of woman who gets under his skin in just the right way. Whereas Cooper has roots in Palo Duro Canyon, Abby's got wings. But he knows she belongs here. If she can stop running from her past, he'll happily lead her to a brighter future, one hot cowboy kiss at a time.
Book Links:
Meet the Author:
Carolyn Brown is a New York Times and USA Today bestselling author and a RITA finalist. Her books include historical, contemporary, cowboys and country music mass market paperbacks. She and her husband live in Davis, Oklahoma. They have three grown children and enough grandchildren to keep them young. Daisies in the Canyon is her 71st published book.
Website | Facebook | Twitter |