Today it is my pleasure to Welcome USA Today bestselling author
Annie West
to HJ!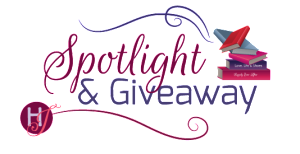 Hi Annie and welcome to HJ! We're so excited to chat with you about your new release, Damaso Claims His Heir!
Thanks for inviting me to visit, Sara! It's lovely to be back. I love hanging out with other romance readers.
Please summarize the book for the readers here: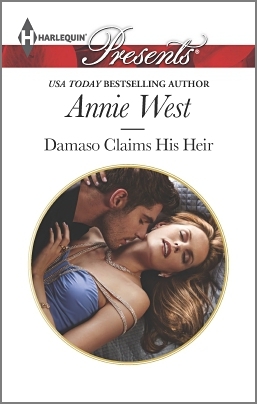 When a slumdog millionaire meets a high society princess the sparks fly. It's sexual attraction from the first for this pair who scorn society's rules. But after one night of passion they discover they're tied to each other by more than lust. They've created a baby and that begins a tempestuous tug of war as they try to determine the best for their unborn child.
Princess Marisa of Bengaria hides herself behind the scandalous reputation that destroyed her hopes for happiness. She doesn't trust powerful men and Damaso Pires is the most dominant man she's met. Yet there's something about him she can't resist. Can he see past her undeserved reputation to the real woman who wants to be loved for herself? After a lifetime fighting off those who want to take advantage of her position and being judged for scandals she didn't commit, trust comes hard. The last thing she needs is to tie herself to such a powerful, determined man. But can she resist Damaso when she begins to realise he's far more than a ruthless tycoon?
Born in the slums of Brazil, everything Damaso owns he's acquired through hard work and talent. Impossibly attracted to Marisa, he believes at first that she's perfect for a short affair. But soon he discovers she's not the party princess the world believes. She's a woman of fears and shattered dreams, with a determination that matches his own. More, she's now carrying his baby and he refuses to abandon his child as he was abandoned. He fears he doesn't know enough about love to make a good father but he can give them both his protection. Nothing will stop him looking after Marisa and their baby, not even Marisa's stubbornness. But despite their passion and his phenomenal business success, he can never forget the differences between them. She's an aristocrat and he's a kid from the slums. Is he fooling himself believing he can persuade her to marry him? He must persuade her because he can't let her go.
Please share the opening line of this book:
Damaso saw her and his breath snagged in his lungs.
Please share a few Random facts about this book…
It was originally conceived as one of a set of linked books about some royal siblings. Then I realised Marisa's story would be so much stronger if she had no close family left. I love the way you can make these decisions as an author – removing people who get in the way!
I had a lots of fun learning about imperial topaz, an unusual gemstone I'd never come across before.
Damaso's childhood and Marisa's photography project are both based on some real life stories I came across years ago. Obviously both were waiting in my memory banks just ready for the right time!
Please tell us a little about the characters in your book. As you wrote your protagonist was there anything about them that surprised you?
Hm, I loved both Marisa and Damaso, possibly because they're such complex people. They're both strong and action-oriented and ready to face the world but both hiding a softer, vulnerable side they've never shared. I really felt that they were perfect for each other – that no-one else would do.
As I wrote I loved discovering Marisa's taste for bright, funky colours and clothes – a small thing but an indicator of her determined optimism. As for Damaso, I knew he carried emotional scars, but the impact of them surprised even me. It's such a privilege when that happens and your characters come to life in ways far beyond what you'd originally imagined.
What kind of research did you do for this book?
Sadly I didn't get to visit Brazil (the setting for much of the book) for research purposes. I had to content myself with books, documentaries and web-based research as well as chatting with people with knowledge of the place. Of course, having written this book I want to explore in person.
I was also fortunate that an enthusiastic Portuguese-speaking romance reader agreed to help me out with some Portuguese phrases. Without her I'd have been lost! She was brilliant and so generous with her time.
The First kiss…
This time when Damaso bent to kiss her, Marisa lifted her mouth to him, desire filling her. For the first time she didn't turn aside so his lips brushed her face or her throat or the sensitive point behind her ear.
The sensation of his mouth on hers, sure and hard, demanding the response she could no longer stop, blasted her into another world.
Wave upon wave of pleasure crashed through her. She clung to broad shoulders as his marauding mouth demanded more, ever more. Her surrender elicited a growl of satisfaction from Damaso she felt right through her core as he gathered her close.
She needed this, him, filling her senses, as she couldn't remember needing anything in her life.
Even the night they'd shared in the rainforest, giving in to instinct and reaching out to Damaso in the hope he was different from the rest, Marisa had shied from this particular intimacy. She'd shared her body but kissing on the mouth had been a step too far. It was a boundary she hadn't crossed since her teens when Andreas had seduced and betrayed her. In her mind it had become a symbol of gullibility and defeat.
Yet now she revelled in Damaso's hot, delving kiss, the tangle of tongues and hot breath, the flagrant openness and hunger.
There was no trace of bitterness on her tongue. Only the spicy, addictive taste of Damaso, spinning her senses out of control and a thrill, almost of triumph, in her effervescent blood.
There was something else she couldn't name, something strong and pure, that filled her with elation and wonder.
This felt right. More than right.
She gave up trying to put a name to it as her mind fogged.
Marisa clamped her hands to the back of Damaso's skull, revelling in the tangle of his thick, soft hair between her fingers. She angled her head to give him better access as he devoured her. His big hands held her close, his body anchoring her.
If this was defeat it was glorious.
Did any scene have you crying or laughing while writing it?
There are several. One that made me smile is towards the end of the book. Marisa has returned to her own country to attend her uncle's coronation. Damaso, however, believes she's left him for good and he's come to persuade her back. He's one determined man and royal protocol means nothing to him. He has no qualms about disrupting the coronation. Here's a taste. They're in a cathedral full of well-dressed royals when Damaso stalks up the red carpet to find Marisa looking coolly elegant.
The murmurs became a ripple of sound around him. The usher had caught up and was whispering urgently about the correct seating.
Still Marisa didn't turn. Her attention was on the man sitting on her far side. A man with a chiselled jaw, wide brow and face so picture-book handsome he didn't look real. Or maybe that was because of the uniform he wore. His jacket was white with gold epaulets, a double row of golden buttons down the front and he sported a broad sash of indigo that perfectly matched his eyes.
Damaso's fists curled as he took in the proud tilt of his head and the unmistakably aristocratic perfection of his straight nose.
Was this the man she was supposed to marry?
Far from spurning him she was in deep conversation with the guy. He said something and she leaned closer, her hand on his sleeve.
Something tore wide open inside Damaso. Cold rage drenched him as his fists tightened.
'Sir, really, if you come with me I'll just-'
'Not now.' His voice was low, almost inaudible, but it had the quality of an animal growl. The usher jumped back and heads whipped round.
'Damaso?' Marisa's eyes were wide and wondering.
She'd forgotten to remove her hand from Prince Charming's sleeve and Damaso felt a wave of roiling fury rise up inside him.
I had a ball writing what Damaso did next. Let's just say he has no respect for royal protocol!
If your book was optioned for a movie, what scene would be absolutely crucial to include and why? 
Oh, this is too hard. There are so many. I think I'd opt for this scene again – the one where Damaso catches up with Marisa on her home ground – surrounded by European royalty and heads of state and shows her just how much she means to him.
If you could have given your characters one piece of advice before the opening pages of the book, what would it be and why?
I'd tell Marisa to trust her instincts. She was right to give Damaso a chance in the beginning, but she'll need patience to get him to reveal his true self and his feelings.
I'd tell Damaso it was time to put the past behind him and open himself up to the possibility of love.
What are you currently working on? What other releases so you have planned for 2014?
I'm currently putting the finishing touches to book about a whirlwind romance with a twist. My poor heroine discovers the man she adores, the man who swept her off her feet in the most romantic way, didn't marry her for love but as a means to an end! I'm just now writing the moment when she discovers the truth, but I'm confident that love will triumph in the end!
My next release is in November this year. It's 'Rebel's Bargain', part of the Chatsfield continuity. It's my first reunion novel and I had a ball with it. The sizzling intensity of emotion and sexual passion between this pair hooked me from the start. It's an unwilling reunion that soon turns to much more. Then early next year I've got two linked stories out – think desert sands, ancient harems and strong, steely-eyed heroes.
Thanks for blogging at HJ!
Giveaway:

I'll give away 2 signed copies of Damaso Claims His Heir (international).
To enter Giveaway: Please complete the Rafflecopter form and Post a comment to this Q:

Marisa and Damaso meet at a rainforest eco resort. In fact the excerpt I just shared takes place after they've been rock climbing. It's a far cry from their usual worlds as they're both wealthy urbanites. That time in unfamiliar surroundings revealed things about them that they don't usually share, 
If you were planning a romance story between a royal and a business tycoon, where would you have them meet? Would it be an unexpected place for that first meeting? Somewhere exotic? Somewhere in your own neighbourhood? Or would your couple meet somewhere glitzy and glam? Pick a location and tell me why to be in the draw for a signed copy of DAMASO CLAIMS HIS HEIR.
Excerpt
'You know the forest well, Senhor Pires?'
She sounded like a courtier at a garden party, her tone light with just the right amount of polite interest. But her eyes told a different story. Did she have any idea how they betrayed her? That cool, society veneer merely emphasised the hot, sexy woman beneath. The fact she was dishevelled, like a woman just risen from her lover's arms, added a piquant spice.
Damaso was burning up just looking at her.
And she knew it. It was there in her eyes.
Awareness sizzled between them.
'No, I'm city bred, Your Highness. But I get out to the wilderness as often as I can.' Once a year, come global financial crises or mergers or the launch of new enterprises. Damaso always allowed himself one break a year, though he took his vacation checking out one of his far flung companies. This year it was an upmarket adventure travel company.
He had a feeling the adventure was just about to start.
'Marisa, please. Highness sounds so inflated.' A spark of humour gleamed in her bright eyes. It notched the heat in his belly even higher.
'Marisa, then.' He liked the sound of it on his tongue, feminine and intriguing. 'And I'm Damaso.'
'I don't know South America well, Damaso.' She paused on his name and a shiver of anticipation raced under his skin. Would she sound so cool and composed when he held her naked beneath him? He didn't know which he'd prefer, that or the sound of her voice, husky with pleasure. 'I haven't visited many of the cities.' She reached out and picked a leaf off his open collar. The back of her fingers brushed his neck and his breath stalled.
A tiny smile played at the corner of her mouth. Her eyes told him the lingering touch had been deliberate. Siren!
'My birthplace isn't on anyone's must see list.' Now there was an understatement.
'You surprise me. I hear you're something of a legend in business circles. Surely they'll be putting up signs saying Damaso Pires was born here.'
He plucked a twig from her hair and twirled it between his fingers. No need to tell her no-one had any idea where exactly he'd been born, or whether there'd even been a roof for protection.
'Ah, but I wasn't born with a silver spoon in my mouth.'
She blinked, her mouth thinning for an infinitesimal moment so he wondered if he'd blundered in some way. Then she shrugged and smiled and he lost his train of thought when she took the twig from his fingers, her hand deliberately caressing his. That light touch drew his skin tight across his bones as lust flared.
'Don't tell anyone,' she smiled from under veiled eyes as if sharing a salacious secret, 'but silver spoons aren't all they're cracked up to be.'
With a quick twist of the wrist he captured her hand in his. Silence throbbed between them, a silence heavy with unspoken promise. Something kindled in her eyes. She returned his hungry look, not resorting to coyness.
'I like the way you face challenges head on,' he found himself admitting, then frowned. Usually he measured his words carefully. They didn't just shoot out.
'I like the fact you don't care about my social status.'
'How do you know?' He'd even called her 'Highness'.
Her hand shifted in his hold, her thumb stroking his. It pleased him that she didn't pretend to disinterest, or lunge at him desperately. The sense of a delicate balance between them added a delicious tension to the moment.
'When you've heard royal titles as often as I have you learn to tell.' Curiously there was something like resignation in her voice.
'Just as well it's not your title I'm interested in, Marisa.' Her name tasted even better the second time. Damaso leaned forward, eager for the taste of her on his tongue, then stopped himself. This wasn't the place.
'You don't know how glad I am to hear that.' She planted her palm on his shirt and his heart leapt into overdrive. It felt as if she branded him.
Tension screwed his body tight. He wanted her now and, given the way her fingers splayed possessively on him, her lips parting with her quickened breathing, she felt the same.
He wanted to take her here, hard and fast and triumphantly. Except instinct told him he'd need more than one quick taste to satisfy this craving.
How had he resisted her for a whole week?
'Perhaps you could tell me on the way back down, exactly what you are interested in, Damaso.'
He snagged her hand in his again and turned her towards the rough track leading away from the cliff. Her fingers linked with his, shooting erotic pleasure through him that felt in some, strange way almost innocent. How long since he'd simply held a woman's hand?
Book Info:
When opposites attract!
Damaso Pires should have known better than to get involved with Marisa—the scandalous princess of Bengaria! Yet soon he sees her true beauty and flawless virtue, which touches a place in him he thought ruthlessly destroyed by his childhood on the streets of Brazil.
But their brief affair becomes permanent when Marisa reveals she's pregnant.
Damaso knows the sting of illegitimacy and, having fought tooth and nail to claw his way up to the dizzying heights of international success and financial infamy, he won't let his child slip from his grasp. There's only one way to claim his heir, and that's marriage!
Book Links:
Author Bio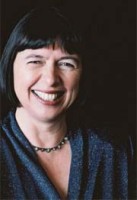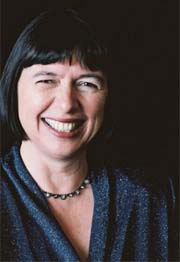 USA Today Bestselling author Annie West loves writing passionate, intense love stories, usually for Harlequin Presents. She has devoted her life to an in depth study of tall, dark, charismatic heroes who cause the best kind of trouble in the lives of their heroines. Creating heroines who are a perfect match for those strong, stubborn men is one of her all time favorite things. As a sideline she's also researched dreamy locations for romance, from vibrant cities to desert encampments and fairytale castles.
Annie has won and finaled in a range of reader and reviewer contests. A Romantic Times review described her writing as 'This is what a love story could be.'.
You can catch up on Annie's news at http://www.annie-west.com or on Facebook. She lives with her family at beautiful Lake Macquarie on the east coast of Australia.
Website | Facebook |