Today it is my pleasure to welcome romance authors 

Debra Kayn

and

Rebecca Zanetti

to HJ!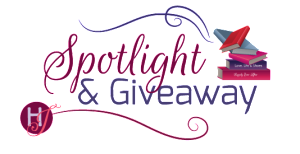 Hi everybody! Thanks so much for hanging out with us today!
I was asked to list the top five reasons to love the hero in FORGOTTEN SINS, so here they are: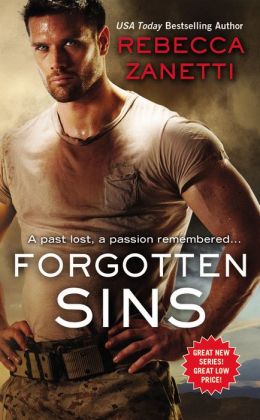 1. Shane Dean is protective in a dangerously focused way, and nothing in the world is more important to him than his wife, Josie Dean.
Glass crunched as a third man jumped through the window. Shane caught a glimmer of gold from the corner of his eye. Josie's hair. Her pretty eyes fluttered closed, and she dropped to the ground, unconscious. Time stopped. All pain receded. Focus shot through him like an electrical current. He calmed. One thing mattered, only one.
Protecting his woman.
2. The Shane Dean is sexy as hell and knows how to kiss.
One of his thick knuckles lifted her chin. She should step back. Away from danger. But something…something kept her still. Maybe it was curiosity. Maybe it was hope that she could still feel on fire. Her limbs grew heavy. Too heavy to move. Her heart rate picked up.
Slowly, so slowly they both knew she had eons to move away, he lowered his head. His lips brushed hers. Firm, knowing, so hot. Once, twice, and then a third time.
3. Shane had a terrible childhood, like many wounded heroes. He isn't sure what to do with love, but he knows he wants to keep it.
Shane kept his breathing even, his body relaxed. His heart thumped against her palm. Awakening, he'd heard her move from the bed and had wondered. Would she head for the door? No. She hadn't. The woman had cuddled up with danger to provide comfort for him. Security. Love.
His heart warmed until it hurt. Vulnerability and need filtered through him followed by determination. He didn't know how the hell he'd lost her before. No matter what it took, whoever he had to walk through, he wouldn't lose her again.
4. Shane has that sexy edge found in Alpha males.
Fury. Pure, raw, and deadly, rage raced through Josie to light her veins on fire. She saw red. Jumping forward, she pivoted and shot a hard kick into Shane's gut.
He blocked her with a casual swipe of his hand on her foot. One eyebrow rose. "Sit down, or I'll sit you down."
The tone. Low, dangerous, and commanding. He'd never used it with her before. Never. She faltered, her gaze on the sofa.
5. Shane is loyal completely to those he loves.
Finally, he stopped moving, his heart beating a rapid tempo against her back. "I love you, angel."
The words were soft.
The tone possessive.
The promise absolute.
Top 5 Reasons to Love My Hero by Debra Kayn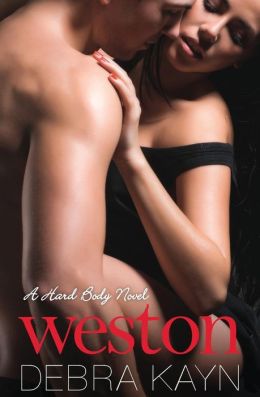 1. Tony Weston has a deep responsibility to be loyal. Not only to his woman, but to other men.
2. He's not afraid to step back and let the woman take the lead, although doing so never, ever makes him appear weak.
3. He owns a St. Bernard named Brute. Typically, Brute's not allowed on the furniture, but when Rocki needs the comfort of his dog, he lets Brute sleep in his bed.
4. He loves to see Rocki wearing his T-shirt.
5. He's never given a woman a bath before he met Rocki. A little uneducated in the proper way a woman takes a bath, he learns fast and is more than willing to try anything.
GIVEAWAY: 2  print copies of  FORGOTTEN SINS 
To enter Giveaway: Please complete the Rafflecopter form and post a comment completing this sentence:

I love a dark dangerous bad boy hero because………. 
About FORGOTTEN SINS
His Secrets Can Destroy Her
From the moment Josie laid eyes on sexy, mysterious Shane Dean, she was in love. Their desire ignited a passionate affair, and within weeks, Shane had slipped a ring on her finger. It seemed her every fantasy was coming true . . . until her new husband disappeared without a trace. Now, two years and one broken heart later, Josie is shocked when the hospital calls: Shane has been found . . . at a crime scene with no memory of how he got there.
Her Love Can Save Him
Shane can't remember the blue-eyed angel at his bedside-or who he even is-but he knows something isn't right. His hearing is razor sharp, his physical strength incredible, and the urge to protect Josie overwhelming. For powerful enemies are hunting him, and Josie is the key to discovering why. As Shane struggles to unravel his past, dangerous new truths come to light. Can he protect the only woman he's ever loved? And can Josie trust a man she thought she knew-one who carries such a deadly secret?
88,000 words
About WESTON
If you loved Debra Kayn's Bad Boy Biker Series, then you're sure to love A Hard Body Series as well! Don't miss the second installment, WESTON.
She's on thin ice . . .
Detective Rocki Bangli has spent the past four months undercover, trying to get the goods on drug lord Darrell Archer. Now that she's gained Darrell's trust, he's given her a job: keep an eye on the Beaumont Body Shop, a car detailer and private investigation agency. There's only one problem-her target is the hot and very sexy Tony Weston, whose eyes tell her he's on to her game . . .
He's her only hope
Tony spotted the gorgeous detective a year ago at the police academy and never forgot her. A thousand fantasies later, he finds Rocki working for the most dangerous man in town. Now, Tony's determined to find out what's going on . . . after he brings her home with him. But when her position is compromised, suddenly Rocki and everyone she loves might be in danger. Now Rocki must trust Tony with her secrets, her mission, and her life-or it could be the end for both of them.
60,000 words.