Today it is my pleasure to Welcome romance author
Dani Collins
to HJ!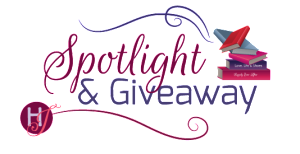 Hi Dani and welcome to HJ! We're so excited to chat with you about your new releases
Hi Sara, Thanks for having me. I love visiting HJ. Your readers are always so supportive and awesome!
Please summarize the book a la Twitter style for the readers here: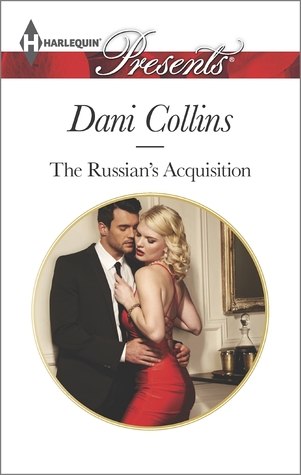 Homecoming Hero, Christmas Rancher, or Russian out for revenge. What's your preference?
Please share the opening line of this book:
Well, since I'm talking about three different books, I'll give you the opening lines for each:
Hometown Hero:
Chase Goodwin was in the one place he had never wanted to come back to, especially in September: Marietta Senior Secondary.
Blame The Mistletoe:
Liz Flowers busied herself arranging her bruschetta-topped baguette slices into a wreath shape, trying to act comfortable, when she was out of her element arriving at a party in full swing like this.
The Russian's Acquisition:
I miss waking up with you.
Please share a few Random facts about this book…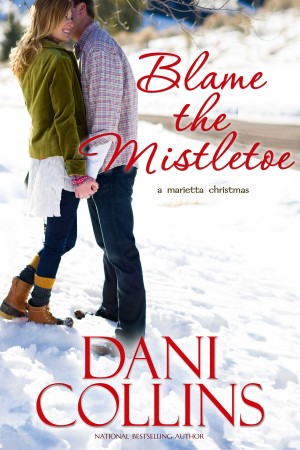 Let's see. The first fun fact is that I wound up with three books releasing in a 5 week stretch between Sep 29 – Nov 1. Thus I'm trying to mention all of them in a single blog post. Variety is the spice of life, right?
The first two are linked (Hometown Hero & Blame The Mistletoe.) The Russian's Acquisition stands alone.
I don't listen to music while I write, but I *love* the song "Centerfield" by John Fogarty (Put me in coach, I'm ready to play…) It makes a fabulous soundtrack for Hometown Hero since the hero, Chase Goodwin, is a professional baseball player.
I have a friend who says she does very well with dogs on the covers of her books, so I put a dog in Blame The Mistletoe, but he didn't make it onto the cover. He is, however, integral to the story since that's how Liz gets roped into staying in Marietta. She's dog-sitting.
When I researched The Russian's Acquisition, I fell in love with St. Petersburg. I want to go there, but I can't decide which would be more interesting: winter (brrr! but Northern Lights) or summer (White Nights – sun never sets.)
Please tell us a little about the characters in your book. As you wrote your protagonist was there anything about them that surprised you?
LOL, I was extremely surprised when my editor suggested I bring the Russian hero from one proposal into the heroine's story from a completely different proposal. I had a totally different hero for Clair–honestly, I can't remember who he was–but she liked my Russian and his scar. Away we went and I loved the chemistry once I was writing it. However, I wouldn't necessarily want to do that again. I call myself a pantser, but I tend to work off a synopsis and wound up reworking this story from the ground up. Then, after a few rounds of revisions, it went on the back burner and I went on to write the manuscript that turned into my first sale. I resurrected Aleksy five books later.
Liz and Blake both surprised me in Blame The Mistletoe. I will admit that one was written without a synopsis. I really didn't know how that story was going to play out and they both had things in their past I hadn't foreseen, like Blake's being adopted and Liz having a miscarriage in her past.
What surprised me most about Skye & Chase in Hometown Hero was the fact that I loved them so much. It was my first novella length book, my first small town romance. I wasn't trying something new and even though I was excited, I was also terrified. I thought it would be hard and it turned out to be so much fun!
I love, love, love writing Harlequin Presents with their glitz and glamor, but it turns out I adore writing about small towns and ranchers, too. I'm a lucky duck because I get to write both!
What kind of research did you do for this book?
I mentioned researching St. Petersburg above. Actually, I got quite lost in Stalin and the Bolshoi Theatre. You know why Russian novels are so epic? Because their history is so amazing and rich and there's so much to tell! It's a miracle my book got written at all!
I love the immediacy of flicking over to the wiki pages or images when I'm mid-sentence and have to know something about the setting or whatever. But it can be a dangerous game to leave a manuscript for online research. Sometimes you get lost in learning and your writing day is suddenly gone. It's a really tough balance because a lot of what you learn will never make it into the book.
One of the things I love about the small town Marietta books is the fact that I feel like I live them. I don't ranch, but the small town thing is very ingrained in me. I wind up researching my Presents books way more often.
Fun Fact: I've traveled Europe and I've visited Australia several times, so I probably research fashion more than countries for Presents.
The First kiss…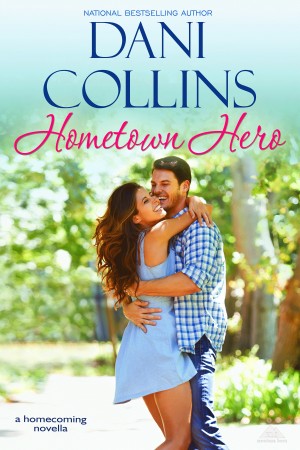 Here's the first kiss from Hometown Hero, which I think is exclusive. I don't think I've had it up on any other guest blogs. Enjoy!
"I desperately want to kiss you right now," he said gruffly, one hand rising into her periphery, hesitating, then resting on the side of her neck.

He was giving her time to decide and she'd already made this decision. As he set a possessive hand over her throat and tilted her chin with his thumb, she lifted on tiptoes, meeting the crush of his mouth.

And it was brilliant. No hesitation on his part. The opposite. Mastery. Hunger. He knew exactly what he was doing and it took her apart at the first indrawn hiss of her breath. In fact, she could hardly keep up under the onslaught of sensations. He kissed with firm, assertive masculine want, carefully grinding their mouths together, spreading dampness so their lips slid deliciously and a rush of excitement poured through her, culminating in a flood of wet heat between her legs.

Her arms curled around the back of his neck instinctively, mashing her tingling breasts into the hardness of his chest and even though he held her so close and tight it almost hurt, she loved it. His hands moved on her back, digging into her muscles and sliding low, encouraging her as she leaned her straining, reaching body into his. He caught her bottom lip in a gentle bite and lashed the plumped flesh with his tongue, then released it and swept to soothe the flesh before he delved into her mouth, flicking and coaxing her to play her tongue against his.

Oh God, she could barely breathe, but they only broke away to switch sides and threw themselves into another famished kiss, one she returned from a place of instinct and passion. She knew she ought to be having some kinds of thoughts, but her brain totally shorted out, leaving her flashfiring with bursts of excitement and contractions in delicious pleasure points. This was how it was supposed to be. She understood now.

Except, just as she was giving herself over to the mindlessness of it, his hands tightened on her arms and he set her away, sucking a pained breath through his teeth as he said, "Dinner. We have to leave now or we might not get out of here at all."

She looked at where her hands had trailed down to rest on his chest. Her trembling fingers rose and fell with his panting breaths. Her own lungs were gasping for oxygen while her head swam and giddy desire filled her.

Real desire. Crazy, let's do it in the road desire.

His hands moved restlessly up and down her arms. "Skye? I could really use your help here, 'cause much as we professional athletes have a reputation to uphold, I don't usually sleep with a woman this fast. Dinner first, for sure."

"You really want to, though, don't you?" she asked with wonder, needing to work up the courage to lift her lashes and read his face.

His expression flickered with bafflement, then slow understanding dawned and finally softened to tenderness. "No one since Terry? Really?"

"Not even a date. I'm using you. I'm sorry." She withdrew her touch, quirking a sheepish look up at him. "I need to get back in the game, Chase. Do you mind taking one for the team?"

His brows came together in pain at her metaphor, but an amused smirk danced around his mouth. "I don't know, Skye. Seems like a helluva favor to ask a guy when he's been wanting to make out with you for nearly a decade."

"You did not," she scoffed, backing up a step.

He sent her an impactful look that put a funny feeling low in her belly.

"I wanted to make out with you, too," she admitted nervously, stepping into a cavernous space, still not quite believing he could fully return what she had always felt around him, but wanting to.

He closed his eyes, hands fisting at his sides, reassuring her with the way he seemed to struggle for control. "That is not helping us get on the road, sweetheart. Now go fetch your purse so I can behave like a gentleman."

He kept his eyes closed and she knew she should do exactly what he said, but getting back here and continuing what they'd started is all she would be thinking about for the two-hour drive and two-hour dinner and…

Letting instinct and desire take over, she moved forward, slid her arms around his waist and lifted to press her lips near his Adam's apple.

His arms came around her, caging her in an embrace both possessive and protective, but stilling her from provoking him further. "You're sure?" he said.

"I even stole condoms from the health room. They're upstairs. That sounds horribly premeditated, but I wouldn't have told you unless you seemed to want this, too and…you seem to. Which is really amazing to me when…." She licked her lips, encouraged by the way his gaze narrowed on her mouth. "Are you okay with, um—" She swallowed. "Kind of being my first?"

"Put me in, Coach."
Was there a scene in this book that was harder to write than others?
I refer to The Russian's Acquisition as 'the book I rejected myself.'
I wrote for 25 yrs before I sold and I was really close with The Russian's Acquisition. I think I was calling it The Mistress Bargain then. Long story short, my editor was leaving to have a baby and she was handing me off to a different editor. She asked me if I wanted to do another round of revisions or start something fresh.
I honestly didn't know what else to do with this manuscript at that time. It wasn't a particular scene, it was the revision process in general. After I had a few more Harlequin Presents under my belt, however, I went back to it and I could see where I had missed opportunities for romance and character development and conflict.
One thing I remember struggling with when I first wrote it was the love scene. She's a virgin, but she doesn't know him. She's resolved to going through with it, but I wasn't sure how to bring the kind of pace into it that would allow her to get into making love with a stranger. In the end, she challenges him to seduce her. Here's a snippet from the book:
Compartmentalize, she urged herself, but it was impossible when the heat of his body melted her bones and his hands flexed restlessly against her back. She had to slow him down or he'd own her completely.

Trying to hide how unnerved she was by her response, she forced herself to meet his gaze. His expression was flushed, his eyes glittering with suspicion.

"A minute ago, I wasn't moving fast enough," he growled.

Her chin automatically came forward, even though challenging him was probably the stupidest thing she could do. "A girl still wants to be seduced." It was the only thing she could think to say.

"Does she?" he asked in a tone that made her belly tremor. He held her chin and stared at her. "Or does she want to see how far she can push a man?"
"I'm not—" She dried to swallow through a dry throat. "I'm not going to back out," she whispered. "I just want a slower pace. Is that so unreasonable?" She wished she had enough experience to know exactly what kind of mistake she was making.

"Are you attempting to keep it interesting or afraid of losing control?"

His guess, so accurate, sent a startled pulse through her. Unable to control how the world treated her, she instead controlled how deeply she felt the ebbs and flows of life—but she definitely couldn't control the way she reacted to him. That terrified her.

He touched her lips. The tickling graze of his fingertip made her mouth quiver. "Tell me when you want me to kiss you, then," he taunted gruffly
If your book was optioned for a movie, what scene would be absolutely crucial to include and why? 
From The Russian's Acquisition:
I like to think it has a lot of scenes that would play out with grandeur on the big screen. The lovemaking in the Bolshoi Theatre for instance. Or the ride in the troika through the snow.
From Hometown Hero:
Oh, absolutely the opening scene when Chase blurts out something horrifying about Skye, right when the music stops. They're chaperoning the high school dance and Skye loses her cool, she's so insulted. One of the students captures her meltdown on his phone and it goes viral online overnight.
From Blame The Mistletoe:
I tried to make the ride out to chop down a Christmas tree as visual as possible. I think if it could be staged in the snow, it would be a really pretty scene. For sheer entertainment, the moment when their kids arrive unexpectedly and catch them in a compromising position on the couch is fun.
What do you want people to take away from reading this book?
My characters always have lessons to learn, which I hope ring true for readers. With all my books, however, I hope that I'm providing a few hours of escape and a sigh of All's Right With The World at the end. I always strive for my readers to feel that these two people were meant for each other and I hope they feel good when the HEA happens.
What are you currently working on? What other releases so you have planned for 2015?
I have revisions due soon for my next small town rancher. It's tentatively titled The Bachelor's Baby and it stars Meg, the sister of Blake from Blame The Mistletoe along with Logan, a renegade from the oil rigs. Look for it mid-March.
I'm currently writing a Presents with a revenge gone awry. The hero, Roman, ruins Melodie's career only to learn that she's actually estranged from her father, the man he's trying to hurt. She's actually a tremendous romantic and he's a terrible realist. There will be grovelling. This one won't come out until late 2015. In the first half of the year, look for:
March: The Sheikh's Sinful Seduction – part of a multi author Seven Sexy Sins mini-series
June: Seduced Into The Greek's World – Book Four in my Makricosta Dynasty series
Thanks for blogging at HJ!
Giveaway: One digital copy of Hometown Hero
One digital copy of Blame The Mistletoe
One digital copy of The Russian's Acquisition
To enter Giveaway: Please complete the Rafflecopter form and Post a comment to this Q:

First, good news! Blame The Mistletoe *should* be on it's last day of 99c countdown today at Amazon (December 2). Hurry to get your copy at this discounted price!
And why don't you tell me about your favourite types of heroes? I have an athlete,a rancher and a Russian Tycoon? What else do you like? Have you read any of mine? Got a favourite?
I have one digital copy of each title up for grabs. Just let me know which one you're most interested in and I'll ask Sara to choose three winners, one book each.
Excerpt
Here's part of the scene from the dance in Hometown Hero that I mentioned above. Chase is trying not to notice all the high school girls, but notices Skye who is a year younger than him (Fun Facts: Chelsea Collier is the heroine of Megan Crane's Tempt Me, Cowboy. This story also features characters from Roxanne Snopek's Finding Home -which has a dog on the cover!)
Here's Chase's view:

Another slender, ripening body swished across his field of vision. Don't look, he reminded himself, but—hold the phone. He recognized that ass.

Deep in the back of his brain, where a crew was supposed to be working to retrieve her name, every single cell dropped his tools to take a long drink of the female that had paused about ten feet away to talk to his old classmate, Chelsea Collier.

The woman was a knockout, athletic and tight beneath a red plaid shirt knotted at her waist. Faded blue jeans hugged her firm round ass and were painted against long thighs before they disappeared into sassy red cowboy boots. Her shiny brown hair cut a precise line across her shoulder blades, held off her face by a headband like Alice in Wonderland's—exactly the way she'd always worn it and it was still too innocent a look for a body like that.

He couldn't hear her over the music, but the way she leaned close to Chelsea and gestured gave an impression of animation and humor. From her profile, he could see pale, clear skin without so much as a freckle to mar it. Her cheek rounded and he glimpsed perfect teeth, braces gone. She smiled and nodded.
Brown eyes, he recalled, even though he couldn't see them. She had melty brown eyes like a baby animal. The kind that made you want to cuddle her to your chest so she wouldn't get stepped on. She used to look at him like that when he came up to his locker and she was already at hers. She'd hide behind her door and watch him like she didn't quite trust him.

Maybe she'd known she made him hard.

Skye Wolcott.

God, he hadn't thought about her in years. He'd made a concerted effort to forget everything about this town except to send money home and check in with his brother as often as possible. His reaction to Skye was as strong as he remembered, though. He tried to turn it off, exactly the way he had intentionally resisted the lure of her then. She'd been taken and so had he. She'd also been a lifer, obviously intending to die here in Marietta. He'd been determined to get a scholarship, preferably baseball, and leave. He'd set her on the out-of-bounds shelf and barely chucked her a Hey when he saw her.

He was ready to talk now. Hey girl. Damn.

"You're staring, dude," Max said, keeping his own eyes forward.

"That Skye Wolcott?" he asked, pretending he wasn't sure. Pretending that was the only reason he was asking. Pretending he wasn't blindsided by old lust that threatened his well-developed, no distractions, determination.

A blank pause before Max gave a jerky nod. "Yeah. She goes by her married name, Mrs. Baynard. It took me a sec to remember that's who she used to be."
Married? Damn.

Oops. Where the hell had that come from?

Wait, "Terry Baynard? She married him?" Dusty pieces of history fell together, reminding him of the other reason he'd held off pursuing her.

"Yeah. People are saying she turned him gay." Max rolled his eyes at the small-minded concept. "They're divorced now. He moved to San Francisco, but she still uses his name. I don't get how they're still friends when he lied to her all that time and she was as shocked as anyone when he came out, but I guess they are."

Chase stared at Skye's back, dumbfounded. And a tiny bit uncomfortable. She must have known Terry was gay. Maybe the guy had been deep in the closet, but he'd known Terry was gay. He'd honest-to-God believed she was Terry's beard. He had thought she was being nice to a guy who was obviously terrified of being found out, which had made him like her even though he barely knew her. He hadn't totally understood why a girl like Skye Wolcott, with so much to offer, would tie herself up like that, but he hadn't seen the point in going after her, wrecking Terry's setup, when he wasn't sticking around.

"So she's not married," he said, grasping at the most important detail.

"Yeah, but she's not interested," Max said matter-of-factly. He was married with two kids so his dismissive warning wasn't male possessiveness. It was the tone they used to take when out-of-town players thought they could hit on the local girls. Small town wasn't all small minds. There were things about it, people here that were nice. They were a community, a team. They looked out for each other.

Chase knew that and respected it.

"I'm not interested either," he drawled. "Especially if she has the power to turn men gay—"

The music stopped. His voice, pitched to carry over the pulsing beat, came out nice and loud and hit Skye right between the shoulder blades. He saw her back jerk like an arrow had struck the middle of her spine. She turned and her vulnerable brown eyes weren't the least bit soft and helpless.

Her eyes narrowed, dark and ferocious, wounded and angry. They fixed on him like the dark spiral of a tornado seeking its touchdown point.

Oh hell.
Book Info:
Hometown Hero:
Hometown Hero by Dani Collins Skye Wolcott always planned to live happily ever after in her hometown of Marietta, but then her marriage imploded in a cloud of scandal. Chase Goodwin has worked hard to get away from his past poverty, but when he comes back to Marietta to help his brother, all the old chemistry he and Skye shared in high school is back. Chase wants Skye to join his fast-paced world, but Skye's a small town girl. Can she convince him that Homecoming is more than a game, and he's back where he belongs?
Blame The Mistletoe:
California girl, Liz Flowers, doesn't think she has much in common with the ranchers of Marietta Montana. It turns out she knows Blake Canon. Their exes are siblings and their children are away on the same family vacation. It's a chance for them to have some fun, but when their kids arrive home unexpectedly and family secrets are revealed, they have to decide if this is a holiday fling or something with a future.
The Russian's Acquisition
Aleksy Dmitriev is after the ultimate revenge, but his plan backfires when he discovers that his new mistress, Clair Daniels, is a virgin and could not have been his enemy's lover. Revenge might be out the window, but that won't stop this Russian from enjoying his latest acquisition.
Meet the Author: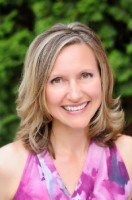 Award winning author Dani Collins writes Harlequin Presents, romantic comedy, medieval fantasy, erotic romance, and lately, even small-town rancher novellas. Whatever the genre, Dani always delivers sexy alpha heroes, witty, spirited heroines, complex emotions and loads of passion.
Stay current with Dani's new releases by joining her newsletter or visiting her website.
Website | Facebook | Twitter |