Today it is my pleasure to Welcome N.Y. Times bestselling author
Carly Phillips
to HJ!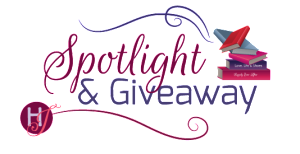 Hi Carly  and welcome to HJ! We're so excited to chat with you about your new release, Dare to Rock

!
Please summarize the book for the readers here: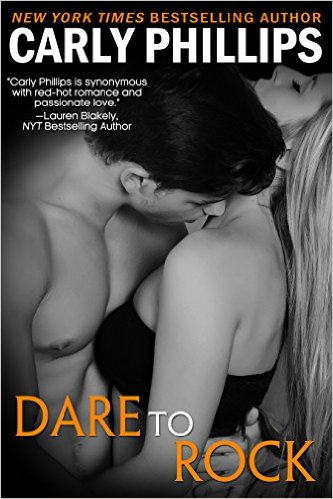 Dare to Rock is the story of Avery Dare, the youngest "legitimate" Dare sibling and the one who donated bone marrow to her younger half-sister. Avery and Grey Kinston were high school sweethearts until Grey left her behind to find fame in L.A. … which he did. Now he's ready to come home and claim her. But is Avery and the life she's created ready for Grey and the craziness that comes with being a rock star? And are Grey's fans ready to just let him go?

Please share the opening lines of this book:
Sweat poured off Grey Kingston's body and his heart beat a too rapid rhythm, the high and adrenaline rush from his performance still pulsing through his veins as he walked into the lounge backstage. He pulled off his soaked shirt and tossed it onto the floor, grateful for the stocked room and waiting pile of towels. He grabbed one and dried his face and hair, deliberately trying to slow his breathing.
Please share a few Random facts about this book…
Lola, the hero's best friend and band partner, was introduced in one of my Kindle World Dare books written by Robin Covington, Daring the Player.
Avery's anxiety wasn't an originally planned part of the story but something that came to me later and had to be woven in later. It seemed almost necessary once I thought of it.
Please tell us a little about the characters in your book. As you wrote your protagonist was there anything about them that surprised you?
Avery Dare constantly surprised me. I think she grew as the book progressed and she learned to stand up for herself and what she needs in life. Including facing her father and confronting what his betrayal meant to her – as the youngest, and the daughter who was a compatible bone marrow donor to his illegitimate child.
What, in your mind, distinguishes this book from other books out there in the same genre?
This isn't a typical rock star story. Instead it is more of a reunion story about two people who have to discover whether they can fit into each other's lives now.

The First kiss…
Think yacht, champagne, seclusion and a rainy interruption!

Did any scene have you crying or laughing (or blushing) while writing it?
I liked writing the Grey and Avery scene after Lola (Grey's best friend) tries to warn Avery about hurting her friend … Grey pulls Avery into the bathroom to make sure she's okay and things don't go exactly as planned …
He approached her as she was coming out of the bathroom and eased her back in the small area, shutting the door behind them. He realized his mistake immediately when his body responded to her nearness and her distinctly warm vanilla scent. Once again, he warned his cock to calm down. Now wasn't the time.

"You okay?" he asked her, taking in her wary expression.

"Why wouldn't I be?"

He narrowed his gaze. "I know Lola said something she shouldn't have."

"It's fine." She flicked her braid over her shoulder dismissively. "We can work it out between the two of us."

He appreciated her attempt to let things go but he wasn't accepting her easy out. "Not when I'm the issue."

Avery sighed. "Lola is looking out for you and I respect that even if I don't like her getting involved or questioning my feelings and motives."

"Which she had no right to do. I don't need her fighting my battles or making trouble between us out of some misguided sense of loyalty."

"Don't worry. I'm not going to do something stupid like ask you to choose between me and your best friend."

"There'd be no contest who'd win."

"Good to know." She clenched her jaw, steeled herself and tried to push past him and get to the door.

Ridiculous woman, he thought, holding her in place with his hips, pressing her against the vanity behind her.

She sucked in a shallow breath, her flushed cheeks revealing she was as hot for him as he was for her. "You need me to explain that better for you, sugar?"

Avery scowled and that expression set him off. He'd played by her rules, been nice, accommodating, and taken his time. If she didn't believe where she fit in his life he'd damn well have to show her, he thought and slammed is lips down on hers.

She stiffened at first, her hands coming to his shoulders in a half hearted attempt to push him away until suddenly things changed. She softened beneath him and kissed him back with the same need driving him, her fingers curling into the material on his shirt. Her teeth clashed with his, their tongues tangled. He slid his hands beneath her dress and cupped her breast through flimsy lace, pinching her nipple between his fingers until she whimpered and bucked against him ….
If your book was optioned for a movie, what scene would you use for the audition of the main characters?
For Avery, I'd use the scene where she confronts her father – because of the emotion there:
Avery braced herself as she let her father inside her apartment. She wanted to have a calm, rational, thoughtful conversation with her parent. One that let her explain the things she kept inside and maybe helped forge a new understanding.

"What's with the bodyguard?" he asked, and that one question destroyed any chance for Avery to remain calm, rational or thoughtful.

Avery blew out a long breath. "Really dad? You have nine children and none of them told you what's going on in my life? Or is it that you only pay attention when something impacts you? Or one of Savannah's kids?" she asked, that last part shocking even Avery.

Robert blinked, obviously startled. "Now, Avery –"

Suddenly, she felt Grey's hand on her shoulder, his strong presence telling her he had her back. A massive lump the size of a boulder formed in her throat and tears threatened once more. She'd always had her mom and her siblings but until now, this very moment, she'd always felt alone.

"Dad, this is Grey Kingston." Avery didn't know if her father remembered her high school boyfriend and she didn't care.

"I recognize you. And I wish I could say it's a pleasure but your antics are having a negative impact on my family and my business, young man."

Grey's fingers tightened around her shoulder. "I promised Avery I'd let her deal with you, sir, but make no mistake, if you insult her or hurt her in any way, that promise will mean nothing. So I suggest you tread lightly."

Avery swallowed hard, her heart bursting with emotion and love for this man. She needed him in her life, appreciated how he was influencing her to fight for herself and as a result, for them.

"Avery, we need to talk alone."

She shook her head. "No. Grey stays. Say whatever it is you came to say." Then she had words of her own for her father.

"Fine. I want to know what you plan to do about the fact that my old, dirty laundry is being dredged up again thanks to your relationship with this man?"

She stared her father and felt very little emotional pull towards him. There were good memories, some holidays, maybe a time or two together as a happy family, until things fell apart. But not many, because whenever any of them had needed him, be it for a school event, award, or an illness, he was always working. Or so he told them. They realized later, working had been a euphemism for being with his other family.

"Avery, I asked you what you plan to do to fix things," he said, his exasperation with her clear.

"Nothing," she told him.

"Excuse me?"

"I don't plan to do a thing. Would you like to know why?" She went on before he could answer. "Because you never gave a damn when your choices impacted me or the rest of the family. One day you came home and blew mom's world apart. You told her you had another woman you loved and four other kids, and if that wasn't enough you need us to be tested for bone marrow to save Sienna's life. And what did mom do? She agreed!"
And for Grey I'd use the scene where he's telling Avery why he hasn't visited his mother and step-father since coming home … again for the emotion:
I was thinking about visiting my mom but …" He trailed off, wishing he'd never brought up the idea.

"But what?" she asked.

He turned away, not wanting to admit how badly he'd screwed up with his family. Avery had issues with her father but her old man deserved it. Grey's mother was selfless and wonderful and he hadn't understood her. Hadn't treated her with the love and respect she deserved. If he told Avery, she'd be disappointed in him and he wasn't sure he could handle seeing condemnation in her eyes when he admitted that he hadn't been home to visit since his return to Miami.

"Grey?" Avery placed a hand on his arm, bringing him back to the present.

"I haven't been over to see her yet."

"What? Why not?"

He blew out a deep breath and turned to face her, finding Avery looking concerned as she stared at him. "I just haven't been back in awhile."

"What's awhile?" she astutely asked.

He closed his eyes as he answered. "Years."

He let the word hang in the air while she digested the information. Even to Grey it was ironic. When he was struggling, and later making some money, he'd come home. Called often. Once he hit the big time, he hadn't had time to visit. Hadn't made time, he amended. Oh, he'd sent money, bought his mother and stepdad a house, provided items that he thought they should have to make their lives easier.

None of which made them happy. Having each other made them happy. A visit from Grey would make his mother ecstatic. And he hadn't given her that. Because he was ashamed.

"Grey, why? You love your mom and I know she loves you."

"I … " He stammered, searching for the right words to explain the inexplicable. "For years I was embarrassed about my stepfather's job as a janitor. Even though it was perfectly respectable and honest work, work that put food on the table." He shook his head, remembering how he'd avoid the hallways if he saw his stepdad at school, ducking the other way.

"You never said anything to me."

"Because I was humiliated. Your father owned buildings, my parents cleaned them." He hated how shallow it all sounded now. "That judgment I felt, it was part of my need to run, to get away and make something of myself."

"I thought that had to do with how your real father treated you," she said quietly.

"It was, in part." Grey's biological father had molded his mind and warped his perspective in so many ways. "I wanted to be better than the good for nothing son he said I was. Just because my brain didn't work like his or my sister, Julia's, I was worth something," he said, jabbing himself in the chest.

He felt a pinch and looked down to see her nails curling into his arm. "You're worth everything," she whispered.

He shook his head, unable to let himself believe her words. Maybe one day, when he'd made things right at home, he'd appreciate what she was saying. "I didn't treat my mom and Ricardo any better than my father treated me. I didn't realize it until …"

"Go on. Say it. Whatever it is, get it out." At some point she'd come up beside him, her soft body curled into his, as if she knew he needed her close.

He blew out a breath, dizzy with the word bouncing around his brain. "I never understood her second marriage or their happiness at just being together until I had everything … and realized I was still empty inside." That was the point when he decided he needed to walk away from that life and come back, find the person he used to be. Find Avery.

"Oh Grey."

He shook his head hard. "Don't feel sorry for me. I don't deserve it. I'm more ashamed of how I felt about them than I ever was of them."

She stepped in front of him and clasped his face in her hands. "That's why you're such a good man. You aren't your father. You learn from your mistakes. So you were young and stupid." She shrugged. "Your mother loves you. Not only will she understand, she'll be so happy to see you she won't even think about the past."

But he would.
If you could have given your characters one piece of advice before the opening pages of the book, what would it be and why?
Please be nicer to me in the writing of this story LOL!

What are you currently working on? What other releases do you have planned for 2015?
I'm currently working on Dare to Seduce, Lucy Dare and Max Savage (NY Dare Cousin story) for November 2015. I also have more Kindle World stories coming this year from very talented authors. ☺

Thanks for blogging at HJ!
Giveaway:

Print copies of Dare to Love, Dare to Hold and Dare to Touch to one lucky winner.
To enter Giveaway: Please complete the Rafflecopter form and Post a comment to this Q:

Why do Rock Stars make such hot heroes?
Excerpt from Dare to Rock:
Saturday night, Avery tried on a fourth outfit, finding something to criticize about each, and annoyed with herself for caring so much about impressing Grey. But the fact was, it had been years since she'd seen her ex up close and personal, and she wanted to make an impact. She wouldn't be a normal woman if she didn't.

Finally, she decided on a bohemian looking dress, baby doll style with kimono draped sleeves in a variegated array of blues, accented by her favorite silver necklace. She slipped on silver gladiator sandals and styled her recently highlighted hair in loose waves. A spritz of her favorite perfume, a new one with vanilla and amber undertones that Grey had sent her, and she was ready to go with … she glanced at her watch. No time to spare.

Just as she finished, the doorbell rang. She drew in a deep breath and headed to answer it, grateful Ella was at a business dinner with her boss and a designer in town for the weekend. Avery didn't need her friend watching her first interaction with Grey in seven years. She was nervous enough without an audience.

She opened the door and stared at the man standing in front of her. When she'd seen him at the venue, she'd barely had time for a long look, not when he'd had a groupie clinging to him, and prior to that, the last time they'd been together they'd both been kids.

The guy standing before her was all grown up.

He braced a hand against the frame and grinned at her. "Hey, Very," he said using the nickname he used to call her.

"Hi," she managed to answer, taking in his hotness as she realized the years of seeing him on magazines and the Internet hadn't begun to capture the changes time had wrought.

His features were the same but more mature. He'd grown into himself in a really good way. His jet black hair was cropped short at the sides, a little longer on top, the rocker like style suiting him more than the shaggy look he preferred when they were younger. She used to run her fingers through the long strands of his hair when they made love. She swallowed the pained sound that threatened to escape her throat along with the memory.

Instead she refocused on him. He was still lean, his faded jeans hugging his body but now he was well built, too. Muscles defined his forearms and his pecs protruded from beneath his fitted black tee shirt, while drool-worthy tattoos wrapped around his skin, emphasizing those same muscles. The urge to trace the ink in his flesh, to feel the heat and bulk of those muscles overcame her and she curled her hands to prevent herself from acting on the crazy impulse.

His body was powerful and she understood how he had the stamina to sing, play his guitar, and grace the stage, running from one end to the next, while enrapturing the audience. And she'd be a liar if she claimed to be immune to the masculine strength that exuded from him now.

Her gaze traveled up to his face and she would have apologized for staring, but she caught his green eyes devouring her much as she'd done to him.

"You look fucking gorgeous," he said, a sexy smile on the handsome face that women swooned over.

She pushed the thought of other women … groupies aside, reminding herself this was Grey. Her Grey, once upon a time but those days were over. "Thank you."

"How about a hug for an old friend?" His voice, deep and gravelly, scratched over her already sensitized nerves in a wholly seductive way.

Her heart dipped, disappointment racing through her at his use of the word friend. And she hated herself for the brief reaction. Still, she stepped forward and before she could prepare herself, he enfolded her in his strong embrace.

His raw masculine scent with only a hint of cologne enveloped her, heightening the sexual awareness she'd promised herself she wouldn't feel. But her body didn't lie. Her nipples tightened and a coil of need twisted in her belly. He felt familiar … yet not as she hugged him back, noting he was hard everywhere, from his tight stomach to his solid arms. That insane urge to touch him returned and she eased back before she could feel or do anything else.

"I'll just get my bag and we can go," she said, her voice too raspy, threatening to betray her. She was eager to take them to neutral, public territory.

"Good by me," he said, his gaze never leaving hers.

She locked up her apartment and he led her to the parking lot. Before she knew it, he paused by a black convertible. A black, Aston Martin DB 9 convertible.

Avery's mouth dropped open at the sight of the beyond luxury vehicle. "Holy shit, Grey is this yours?"

She didn't blink at the unladylike words coming out of her mouth. Her brothers knew and taught her cars and this was a car.

A sexy, proud smile lifted his lips, making him look like the much younger Grey she remembered. Boys and their toys, she thought. Although in Grey's case, she understood the fascination. Unlike Avery, who'd grown up with luxury, Grey's past hadn't been nearly as easy, and he'd worked damned hard for every dollar he'd earned as a musician.

"Couldn't resist." He gestured towards the car. "For the last few years I've been touring so much I didn't bother with a ride." He shrugged. "I figured I owed myself."

He opened the car door for her and she climbed inside before joining her from the driver's side. Plush leather surrounded her. Not even her BMW came close to this kind of comfort and she wriggled her behind into the seat and groaned. "God it's like heaven."

He slammed his door shut and shot her a dark look. "This is a get to know you again dinner, right?"

She met his gaze and nodded.

"Then don't fucking purr like a kitten needing to be stroked. A lot of years might have passed but you still do it for me," he said, his words very much a warning as he turned the ignition on.

Holy crap. She didn't know how to respond to that. The old Grey had been shyer when it came to expressing his feelings. This man was sure of himself in every way and damned if she didn't find it sexy.
Excerpts. © Reprinted by permission. All rights reserved.

Book Info:
Avery Dare lives a quiet life in Miami as an online fashion/makeup video blogger. She has good friends, a close, large family and if her love life is lacking, she likes it that way. But when she receives an invitation to one of her ex's concerts along with an invitation to meet him back stage, she decides to take the risk… and comes face to face with the reality of his rock star lifestyle – the press, the crowds, and the half-naked groupies.
At eighteen, Grey Kingston left everything he knew and loved behind to seek fame and fortune as a rock star, and he found it as the lead guitarist and singer for the band, Tangled Royal. Fans adore him, women throw themselves at him, and he can afford everything he couldn't growing up. Yet at the height of his career, he's ready to walk away and return home to a simpler life… and the woman he left behind, if he can convince her to give him another chance.
Except moving on isn't as easy as Grey would like. When Avery is threatened by a stalker, it becomes evident Grey's fans not only don't want him to retire, they don't want Avery in his life either. And Avery isn't sure she wants the pressures that are part of Grey's life… but she doesn't want to lose him again, either. Can their recently renewed love survive the fallout?
Buy Links:
Kindle – http://amzn.to/1KBeuzZ

Nook – http://tinyurl.com/qyhx334
iBooks – http://tinyurl.com/kq2j4qd

Kobo – http://tinyurl.com/peznv52

Google Play – http://tinyurl.com/pnas6qw

Print – http://amzn.to/1Ib3gMH


Meet the Author: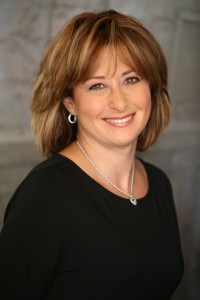 After a successful fifteen year career with various New York publishing houses, and over 40 sexy contemporary romance novels published, N.Y. Times and USA Today Bestselling Author Carly Phillips is now an Indie author who writes to her own expectations and that of her readers. She continues the tradition of hot men and strong women and plans to publish many more sizzling stories. Carly lives in Purchase, NY with her family, two nearly adult daughters and two crazy dogs who star on her Facebook Fan Page and website. She's a writer, a knitter of sorts, a wife, and a mom. In addition, she's a Twitter and Internet junkie and is always around to interact with her readers.
Website: http://www.carlyphillips.com/

Facebook: http://www.facebook.com/CarlyPhillipsFanPage

Twitter: http://www.twitter.com/carlyphillips
Tsu: http://www.tsu.co/carlyphillips

Goodreads: https://www.goodreads.com/author/show/10000.Carly_Phillips