Today it is my pleasure to welcome romance author 

Vivienne Lorret

to HJ!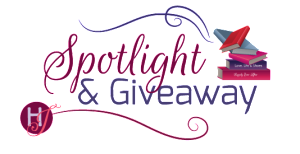 Hi Viv, Welcome to HJ!
Hi! Thanks for having me! ☺
If someone wrote a biography about you, what do you think the title of the book should be?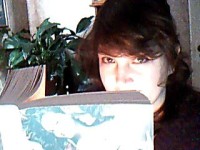 Her cup of Tea: from the Leaf to the Dregs Why?
I think it would be fun to have chapter titles like In Hot Water: The Steeping Years and Life's Sweeter with Sugar Tongs
Which of your prior characters would you most/least likely invite to dinner and why?
Since I love to laugh and this character had that effect on me, I would invite the Dowager Duchess of Heathcoat to dinner.
Let's talk about your newest release: Daring Miss Danvers
If you had to summarize the book for the readers here…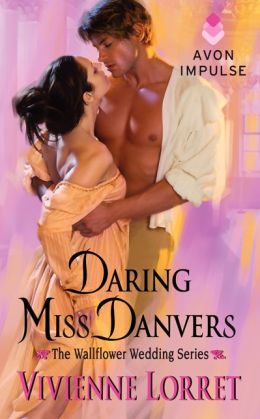 Daring Miss Danvers begins with the hero, Rathburn, needing money and fast. As a reformed rake, he has to marry (or at least pretend to) in order for his austere grandmother to release his inheritance. For reasons beyond his understanding (at least, in the beginning), he has the perfect candidate in mind.
Enter Emma Danvers, wallflower. She's secretly had a crush on her brother's friend for years, but she's amazingly adept at hiding her feelings. Against her better judgment, she agrees to Rathburn's scheme. All too soon, she finds herself swept away in a pretend betrothal, daring to wish it could become real.
Please tell us about the characters in your book
Rathburn is a reformed rake, who thrives on pushing the boundaries of propriety—at least where Emma is concerned. ☺
Emma pretends to be cool and controlled, when she'd like nothing more than to give in to Rathburn's seductive charm.
As you wrote your protagonist was there anything about them that surprised you?
Rathburn surprised me most of all. It didn't take him very long to decide he wanted Emma, and yet, he still managed to play it cool.
What scene did you most enjoy writing? Why?
My favorite scene is in the beginning when Rathburn first mentions the mock-courtship.
"So far, you're the only one who's earned the dowager's approval."
Emma suddenly had a terrible suspicion that Her Grace's approval meant something more than an invitation to tea.
"For what purpose?" she heard herself asking and instantly wanted to take the words back. By asking the question, it was akin to agreeing to go along with this conversation, which she most certainly was not.
All the same, she felt like she'd stepped into a carriage that was headed to an unknown destination.
She looked to Rathburn, narrowing her eyes.
He tried to charm her with a smile. "In order to release my inheritance, she wants to ensure I have my feet on solid ground. That I'm dependable. That I'm… settled."
The carriage jolted in to motion. "Settled."
"With someone of whom she approves," he added, lowering his chin in a way that forced her to focus on his gaze, making it impossible to ignore the beseeching look he gave her. Please, Emma, it said. It's just one small favor.
Finally, she understood. Only, she wished she didn't. Then again, he couldn't be asking what she thought he was asking. "You're not…proposing…marriage, are you?"
"Actually…" He drew in a breath and slowly nodded. "Yes. Mostly."
What scene was the hardest to write? Why?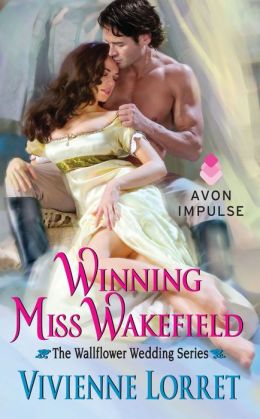 The most difficult scene takes place about mid-way through the book, when Rathburn and Emma are alone in the library. More than anything, I wanted to ramp up the intimacy but doing so would have altered the core of the story. Although, now, it's one of my favorite scenes.
"There's no one at all like you." His gaze dipped to her mouth with the promise of a kiss.
Her lips tingled in response and she lifted her face, a blatant invitation. Wanton secrets… Yes, she had those, too.
Yet, before he could lean in, a sharp knock sounded at the front door down the hall.
He closed his eyes and lowered his forehead to hers again. "Why is it that whenever we're kissing, there's a knock at the door?"
She released a sigh, not bothering to hide her regret. "We weren't kissing. Not exactly."
"Not exactly," he said with a chuckle. "Believe me, Emma, in some part of my mind we are always kissing."
Who would you cast in the role of your characters if your book were optioned for a movie?
For Rathburn, Gabriel Aubry And for Emma, Lily Collins
If you could have given your characters one piece of advice before the opening pages of the book, what would it be and why?
I'd tell both of them to trust their hearts and not to be afraid of revealing their secrets to each other. <3
What are you currently working on? What other releases do you have planned for 2014?
I'm currently working on the edits for Finding Miss McFarland, the 3rd book in The Wallflower Wedding Series (available 8/10/14).
Where can readers get in touch with you?
I love hearing from readers! You can always find me on Facebook https://www.facebook.com/vivienne.lorret or on my website http://vivlorret.net/connect
Thanks for blogging at HJ!
GIVEAWAY:

Digital Copy of DARING MISS DANVERS
To enter Giveaway: Please complete the Rafflecopter form and post a comment to this Q:

Daring Miss Danvers began with the "pretend engagement" trope that morphed into the "in love with my brother's best friend/my best friend's sister" trope. What are some of your favorite romance tropes?
Blurb
It's all fun and games … until someone falls in love.
Oliver Goswick, Viscount Rathburn, needs money—and soon. With time ticking away and his inheritance held hostage until he's properly wed, Rathburn's slim options point to a single solution: a faux engagement. In need of the perfect bride, he knows of only one candidate: his best friend's wallflower sister. The plan seems flawless, except for one problem … He can't help falling in love with her.
Poised, polished Emma Danvers knows nothing good can come of Rathburn's scheme. Spending the next two months engaged in a mock courtship is not what she'd imagined for her final season. Yet, charmed by his roguish ways and the inexplicable hammering he causes in her heart, she accepts his challenge.
For Emma, keeping the secret seemed easy when it was just a game … But as Rathburn begins to see past her reserved exterior to the passionate woman within, the risk of losing her heart becomes all too real.
Author Info
I fell in love with fairy tales and the romance behind happily ever after at a very young age. Like a lot of you, I tweaked the fables bit by bit in my imagination until they suited me perfectly. By the time I was eleven, a teacher encouraged me to start writing.
Throughout the years that followed, my teachers remained my most fervent supporters, giving me the tools I needed to continue my journey as a writer.
My husband and I have two teenage boys, who are heroes in their own right. For now, we live in a small Midwestern town near Lake Michigan…until a time in the future when a new adventure calls us to other shores.
I am currently working on my next novel, but I always enjoy hearing from my readers. Feel free to email me at vivienne@vivlorret.net