Today it is my pleasure to Welcome romance author
Susan Meier
to HJ!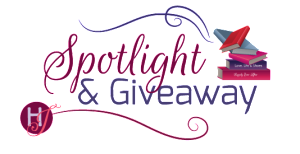 Hi Susan, welcome 🙂
Five things on your bucket list: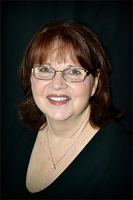 1. Take my husband to Italy. He served in the navy and visited a lot of countries but the one he talks about the most is Italy. Now that I've gotten him to fly, LOL, I'd love to take him back to the country that seems to have one his heart.
2. Learn to cook! LOL I watch cooking shows and envy the people who can make such delicious tings. I'm lucky I can boil macaroni!
3. Be a bartender for a week, just to hear the stuff people tell bartenders!
4. Take my daughter and daughter-in-law on a NYC shopping spree. (Gonna need a lot of money for that one.)
5. Garden. Right now I buy the already blooming plants and put them in my flower beds. No rhyme. No reason. I'd love to take the time to plan a flower bed and plant the flowers and watch it all grow.
Would you rather… have a beautiful house and an ugly car or an ugly house and a beautiful car? Why?
You spend more time in your house than your car, so I'd say I'd rather have a beautiful house!
Let's talk about your newest release: Daring to Trust the Boss
If you had to summarize the book for the readers here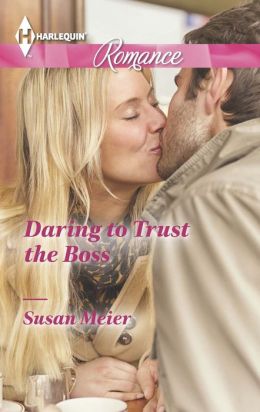 This is my first foray into writing about "the new heroine." I know most people don't draw lines between generations or character types, but I have many, many, many nieces and they've been raised with technology. They look at education as essential and careers as their due, not a way to make money. They want marriage and romance, but not the way my generation wanted to have a marriage and/or romance. And all of that is good. I love their spirit of independence, their sense of self!
So after studying my nieces for so long, I created a heroine who I believe reflects new attitudes, who, at the same time, demonstrates that no matter what generation, women are still the same at heart.
To summarize the book, this is the story of a modern heroine who finds real love with a man who genuinely believes he doesn't know how to love. The way they bring each other to the truth of life is warm, witty, and sexy…LOL and realistic, even though he's a billionaire and he pulls her into a world of art and travel.
Please tell us about the characters in your book?
Oops…LOL! As mentioned above Olivia is patterned after my twenty-something nieces. She's fresh and idealistic but very hard working. Tucker, however, is driven to become the best because as a foster child he grew up knowing the worst of life. Olivia, a normal, middle-class woman, also had something traumatic in her past – an attempted rape by the local rich kid that made her the object of gossip in her hometown. She moves to New York City for a fresh start and finds herself working with the guy she calls the Grim Reaper because he's so serious and does nothing but work and fire people. LOL The way they help each other to find the truth about themselves and life is fun but very true. Sometimes it takes an objective eye to see the truth about ourselves!
As you wrote your protagonist was there anything about them that surprised you?
I think it surprised me that Tucker would be afraid to be normal. He'd insulated himself from interactions with anybody but superstars. He knew the biggest names in the world and was happy dealing with them because most of those interactions were surface. But Olivia had a mom and dad and a sister and brother. He had no idea how to relate to real people. Olivia forced him to be himself and at first he thought 'being himself' was foolish, then he realized he was afraid. Hard to picture a big, bad billionaire being afraid of what the rest of us do every day!
What scene did you most enjoy writing? Why?
The scene where Tucker sends Olivia a dress for her first gallery showing.
The doorbell at Constanzo's house rang for the fiftieth time the morning of Antonio's opening and Vivi rushed to get it. Busy with preparations for the elaborate party after the gallery doors closed, the staff had better things to do than sign for deliveries.
The uniformed man handed her a box and a clipboard and pen. She juggled them, until Maria Bartulocci appeared at her side. Not one to let an enormous party given by her incredibly wealthy uncle occur without her input, Maria had arrived two days before and she'd taken over the planning.
"Here. I will help."
Handing the box to Maria, Vivi scanned the delivery information and realized the box was for her. She signed the sheet, gave it back to the deliveryman and closed the door.
"It's for me."
Maria held it up as if weighing it. "Too heavy to be flowers."
She grabbed the card and ripped it open.
"We can't have the prettiest girl there in anything but the best. Tucker."
Maria rolled her eyes. "My God, he's a sap."
But Vivi's heart about exploded in her chest. Not because he'd sent her a dress, but because he wasn't running from what was happening between them. Something real. Some wonderful. Their nighttime chats had become longer and more personal. They'd stopped talking like a boss and assistant and begun talking like friends, but she could feel there was something more behind it.
Still, she wasn't about to tell Maria that.
"He knows I'm poor. I'd told him I'd have to squeeze out a few hours to go into town today to find something to wear." Because she'd desperately wanted to be beautiful for him. To feel like the woman he saw when he looked at her. "This is his way of being a good boss, making sure I have everything I need for my job."
Maria laughed and batted her hand as she led Vivi up the stairs. "He likes you. Not like he would like me – for fun. He likes you for you." She shook her head. "I don't want that. But you do."
"I do." Vivi couldn't deny that. She wanted their chats to cross the line from friendship into relationship. And if she let herself, she could almost believe this dress was Tucker's way of doing that.
"Then we'll have fun with this."
They took the big box down the hall to Vivi's lilac and white bedroom. The second she set it on the bed, Maria pulled the ribbon to unravel the bow. Vivi lifted the lid.
Inside was a raspberry-colored chiffon dress.
A laugh escaped. Raspberry was the color of the bathing suit she'd worn their first day in Italy.
Something soft and warm surrounded her heart. He was telling her he remembered details, maybe everything that had happened between them.
Maria eyed her askance. "What?"
She wasn't about to tell Maria this either. Especially if she was reading all the signals wrong. Plus, this wasn't something she felt like sharing. She just wanted to hug the information to herself. Hug the dress to herself. Be a simple, silly girl falling in love.
But she couldn't. She had absolutely no idea how Tucker felt about her.
Who would you cast in the role of your characters if your book was optioned for a movie?
I'd have Jennifer Lawrence as Vivi. And Tucker…Probably Chris Pine.
If you could have given your characters one piece of advice before the opening pages of the book, what would it be and why?
I'll probably tell both of them to relax. They were both so serious. Even though Vivi had a sense of humor about it.
What are you currently working on? What other releases so you have planned for 2014?
I have a lot of things coming out in 2014. DARING TO TRUST THE BOSS is a February release. The end of February/beginning of March, MAID FOR THE MILLIONAIRE comes out as a bonus book in JoAnn Ross's rerelease of IT HAPPENED ONE WEEK. I have an Entangled release tentatively titled HER SUMMER WITH THE MARINE and hopefully releasing in March, too. After that I have a wonderful, wonderful Christmas story THE TWELVE DATES OF CHRISTMAS coming out for HQ as well as a second release from Entangled. So I am BUSY. ☺
Thanks for blogging at HJ!
Giveaway:

I'm giving away to three lucky winners copies of DARING TO TRUST THE BOSS, SINGLE DAD'S CHRISTMAS MIRACLE and JoAnn Ross's IT HAPPENED ONE WEEK (with MAID FOR THE MILLIONAIRE as a bonus book!) 3 books each for three winners!

US residents only, though, please.
To enter Giveaway: Please complete the Rafflecopter form and Post a comment to this Q:

This is a real Cinderella story about a heroine who doesn't just get her man, she finds herself and a career far different from the one she thought she wanted. If you could have a Cinderella story…or one wish about yourself or your life…what would it be? Would you want the man, the mansion and the money…or like me, is your dream simple…I'd love to live on the beach! LOL
Except
Chapter 1
"I'm Olivia Prentiss, here for my first day in accounting."
The gray-haired human resources director glanced up with a smile. "Good morning, Olivia. Welcome to Inferno." She happily flipped through the files in a box on her desk, but when she found the one with "Olivia Prentiss" written on the tab, she winced. "I'm afraid there's been a change of plans."
Vivi's stomach dropped to the floor. "I'm not hired?"
"No. No. Nothing like that. You've been reassigned temporarily."
"I don't understand."
"Tucker Engle's assistant was in an accident last week."
"Oh. I'm sorry." She knew Tucker Engle was the CEO and Chairman of the Board of Inferno. Before she'd interviewed for this job, she'd researched the company and his name had popped up. But the company's annual statements said little about the reclusive billionaire. When she search the Internet, she only found an interview with The Wall Street Journal and a Facebook rant by a former employee who called him the Grim Reaper because the only time he came out of his ivory tower was to fire someone. Still, none of that information gave her any clue what his assistant's accident had to do with her.
"As the newest employee in the company, it falls to you to stand in for Betsy."
Her already plummeted stomach soured. She had to work directly with a guy called the Grim Reaper by his staff?
She gulped. "An accountant stands in for a personal assistant?"
"You won't be a personal assistant."
Following the sound of the deep male voice, Vivi swung around. A tall, dark-haired man leaned against the doorframe. Her gaze crawled from his shiny black loafers up his black trousers and suit jacket, past his white shirt and sky blue tie to a pair of emerald green eyes.
Wow.
"Or even an administrative assistant. You'll be an assistant." He pushed away from the doorframe and walked over to her. "The assistant to the Chairman of the Board. The assistant who must be able to read financial reports and change things I need to have changed. An assistant who has to be able to keep up." His lush mouth thinned. "Do you have a problem with that?"
Intimidation froze her limbs, her tongue, and she could only stare.
"Good." Obviously taking her silence for acceptance, he headed for the door. "Spend the twenty minutes you need with Mrs. Martin to get your ID badge and fill out your paperwork then report to my office."
He strode out and she stared at the empty space he left in his wake.
"He's a whirlwind."
Obviously, Mrs. Martin was paid to say nice things because Vivi wouldn't call him a whirlwind. He was more like a bully. A really good looking bully, but still a bully.
Bile rose to her throat, but she shoved it down again. She'd dealt with bullies before. "I take it that's Tucker Engle."
"In the gorgeous flesh."
"He demoted me even before I started."
Mrs. Martin shook her head. "It's not a demotion. That's what he was telling you. The assistant job is a lot more than you think it is."
"But I need to start my real job now. I have to keep my skills sharp to take the CPA exam. I don't want to fall behind."
"You'll be working with "the" Tucker Engle. The man who leads Inferno. You'll see everything he does – learn everything he knows."
That didn't mesh with the picture painted in the Facebook rant, but it sounded promising. Like something she could cling to to force herself to be able to work with him. "So he'll teach me things?"
"I don't know about teaching, per se." Mrs. Martin motioned for her to sit at the chair in front of her desk. She pointed to a little camera attached to her computer monitor. "Take a seat so I can get your employee picture."
Vivi sat.
"Anyway, I don't know about him teaching you, but you'll learn a lot working with him. He built this company–"
"With help."
"Help?" Mrs. Martin laughed. "You think he had help? Everybody who works here supports him. He's the idea man. No one else."
That did mesh with what she'd read. In the interview he'd given the Wall Street Journal, he'd bragged that he didn't need help with ideas. Didn't want help with ideas. He used only accountants, lawyers, PR people — support staff. He didn't want, or need, an equal.
"Fantastic."
Mrs. Martin smiled sympathetically. "I understand you're disappointed. You see this as a setback. And I probably can't talk you out of that." She paused and sucked in a resigned breath. "So, I'm going to stop the sugarcoating and be totally honest with you. Tucker Engle is a suspicious prima donna. He gives assignments piecemeal so that no one can figure out what he's working on. He's so demanding that none of our employees would volunteer to replace Betsy – even for a few weeks."
Her heart stuttered. "And you think I can?"
"I didn't pick you. We gave Mr. Engle the files of the accountants starting today and he chose you. Like it or not, you're stuck. But Betsy won't be out forever. Eight weeks–"
Her eyes bulged. "Eight weeks?"
Mrs. Martin grimaced. "Twelve tops."
"Oh, my God!"
"But you still get your accountant's salary. And your time with Mr. Engle counts in your seniority with the company. It's not as if you'll be starting over when Betsy returns."
"No, thanks. I'll just keep my job in accounting."
Mrs. Martin sighed. "How good do you think it's going to look on your employee records if you refuse your first assignment?"
"It's not the position I was hired for."
"Nonetheless it's your first assignment and if you don't take it, he may tell us to fire you."
She was really, really sorry she'd found that Facebook rant because she couldn't even argue that. "Of course he will."
Mrs. Martin's face fell into sympathetic lines. "The other option is to quit."
"The other option is to quit."
Vivi muttered those words under her breath as she made her way through the maze of red, orange and yellow-walled corridors, looking for the private elevator to the executive office. She finally reached it and inserted the magic key card that would start the plush car, giving her access to the inner sanctum of Inferno. Which, she was beginning to think, had been named appropriately since this company really might be the pits of hell.
Book Info:
The magic of the Mediterranean…
When accountant Olivia Prentiss joins Tucker Engle's company, she's unceremoniously demoted—to stand in as his PA! However, Tucker's not in for an easy ride. Olivia's worked hard to get where she is now, and refuses to bow to her gorgeous boss's commands—however fearsome his reputation.
But soon Olivia begins to see there is far more to her boss than meets the eye. And on a business trip to Italy, she sees straight through Tucker's hard and proud exterior to a man with a far more vulnerable edge….
Book Links:
Author Bio
Author Bio Susan Meier is the author of almost 60 books for Entangled, Harlequin, Silhouette and Guideposts' Grace Chapel Inn series. Her books have been finalists for Reviewers Choice Awards, National Reader's Choice Awards and Cataromance.com Reviewer's Choice Awards. In 2013, her book THE TYCOON'S SECRET DAUGHTER was a finalist for RWA's coveted Rita award, and NANNY FOR THE MILLIONAIRE'S TWINS won the Book Buyer's Best Award.
One of eleven children, Susan was born and raised in Western Pennsylvania and continues to live there with her husband, son and two very personable cats. A one-time legal secretary and former regional director for a charitable organization, Susan found her bliss when she became a published novelist. She's visited ski lodges and candy factories for "research" and works in her pajamas.
But the real joy of her job is creating stories about women for women. She's tackled issues like infertility, losing a child and becoming widowed. Her favorite stories are those that inspire laughter through tears.
Susan is an avid, but terrible golfer, and a woman who desperately wants to lean to cook without having to involve the fire department.
Website | Facebook | Twitter |