Today it is my pleasure to Welcome author
Jennifer Lohmann
to HJ!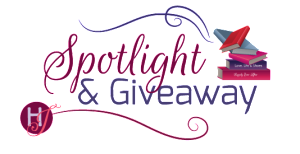 Hi Jennifer and welcome to HJ! We're so excited to chat with you about your new release, Dating by Numbers!

Hello! And Happy Holidays 🙂

Please summarize the book for the readers here: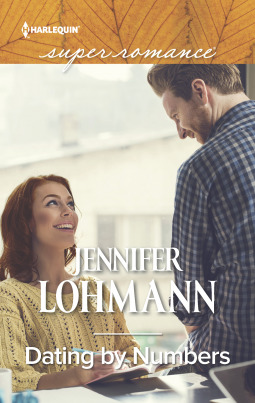 Marsie thinks she knows what kind of man will make her happy. Then she meets Jason, who's everything she never knew she needed.
Jason believes in love at first sight. It takes a woman like Marsie to make him realize that a love that grows slowly over time burns deeper.

Please share the opening lines of this book:
MARSIE PENNY GLANCED out her office door one last time before turning to her computer and entering her password into the dating website.
Please share a few Fun facts about this book…
I was inspired to write this book after listening to a TEDtalk about a woman who "hacked Match." Her romance novel romance would look very different than her real life romance. As I wrote it, I called it Perfectly Matched, much in the spirit of its origins.
Please tell us a little about the characters in your book. As you wrote your protagonist was there anything about them that surprised you?
Marsie is the kind of woman who can distill anything into a mathematical equation. Her deliberateness hides a deep streak of kindness, which is what Jason first notices about her. Jason's a nice, fix-it kinda guy, but he's got just as big of blind spot to love that he has. It was fun to write their realizations that they were both wrong in different ways.
If your book was optioned for a movie, what scene would you use for the audition of the main characters and why?
The opening scene, to be sure! They are two coworkers chatting, but the readers should see possibility and attraction, even when they can't yet.
Instead of protesting, her mind caught on what he'd said. "You think dating is a pleasure?"
"Sure. Don't you?"
"No." Honesty raced ahead of sense in her mind to answer his question.
"No?" His shock sounded genuine as he pulled out a chair so that he could sit. "What about it isn't fun?"
What do you want people to take away from reading this book?
Hopefully readers get to sink in to a fun, sweet romance about two good people fumbling their way to loving and supporting each other.
What are you currently working on? What other releases do you have planned for 2017?
No more releases planned for 2017, but I've got Her Rebound Guy coming out in June, 2018. It's a bittersweet pleasure to be in the group of last Superromances.

Thanks for blogging at HJ!
Giveaway:

5 copies of the print version of Dating by Numbers (US only, please)
To enter Giveaway: Please complete the Rafflecopter form and Post a comment to this Q:

Jason tells Marsie that her suit is her daily superhero costume. What's the best compliment someone has given you?
Excerpt from Dating by Numbers:
MARSIE STOOD IN the lobby of the restaurant, trying not to look impatient and awkward by shifting her weight from foot to foot, wondering if she should have changed. Just because this wasn't a date didn't mean that she didn't feel overdressed in her slacks and button-down navy suit. And boring in her flats.
It was just dinner with Jason. Hell, he'd even seen her today and knew what she was wearing. He'd know if she changed.
And this wasn't a date. They were meeting to talk about their dates with other people, for Pete's sake. And come up with strategies for dating other people. Other people, being the key phrase. They weren't trying to date each other. He didn't feel spark for her, and she knew they weren't compatible. And she was looking for more than compatible.
Though she had arranged a second date with Trevor, so maybe she wasn't. Maybe she was going to have to settle for compatible, because it was the only way to find anyone.
The door opened and Jason stepped into the restaurant, his face breaking into a smile as soon as he saw her. When he smiled, the corners of his blue eyes turned up to match his mouth. And his lips looked full and kissable.
"Hey," he said.
She started, wondering if he'd noticed that she'd been staring at his lips. Other dates. Jason wasn't her type. He was nice and fun and interesting and she liked talking to him, but he wouldn't get a high enough score in her algorithm. All that fun and interesting wouldn't make them compatible in the long run.
"Hey," she said. "You changed."
"Yeah. That's why I was late. I don't like going out to dinner in my work clothes. Lunch is okay."
"Oh. Well…" This wasn't a date. He changed out of his work clothes. Not in to date clothes. There was a difference.
And why was she nervous. This wasn't a date!
"You look good," he said. "You always look good."
"I look like a woman trying to dress like a man." 'Cause that's what she was. Especially on days like today, when she'd given a big presentation to leaders in the company. She wanted other scientists and her boss to forget her sex when they saw her. They were supposed to hear research when she talked, not a woman talking about research.
There was a difference, even if the research community pretended there wasn't.
Even if there was a difference, admitting that's how she tried to dress wasn't something she did often and to just anyone. Sometime over the course of their growing friendship, Marsie had realized it was okay to tell Jason things. Not just the good things—like getting a several-million-dollar grant—but the date things—like about how she dressed.
"Yeah," he said. His voice warm and deep, with a rumble that ran right through her. "And you look hot doing it. I get why you change for your dates. I mean, they don't know that you spend your days being the smartest person in the room, so I don't think they would appreciate your daily superhero costume. You have to keep that part of your identity a secret from them until they know you well enough to be able to handle it."
Excerpt. © Reprinted by permission. All rights reserved.


Book Info:
What is the formula to finding true love?
Life is pretty perfect for Marsie Penny—she has great friends, a career she is passionate about, plus financial security. The one thing missing is a partner to share it all with. Frustrated by the online dating scene, Marsie's created an algorithm to help find her perfect match. Could she have gotten her formula wrong, though? Her feelings for colleague Jason Ellis just don't add up. Jason believes in love at first sight—which is ridiculous. And he doesn't tick off any of her boxes…except for his charm, his warm smile and his cute butt. But all it takes is one heated kiss to make her wonder if she should rethink her numbers.
Book Links:

Meet the Author: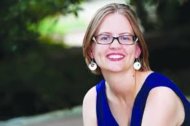 Jennifer Lohmann is a Rocky Mountain girl at heart, having grown up in southern Idaho and Salt Lake City. When she's not writing or talking with librarians around the country about reading, she cooks and laughs with her own personal Viking. Together, they wrangle three cats. (The boa constrictor is better behaved.) She currently lives in Durham, North Carolina.
Website | Facebook | Twitter | Instagram | GoodReads |