Today it is my pleasure to Welcome author
Denise Grover Swank
to HJ!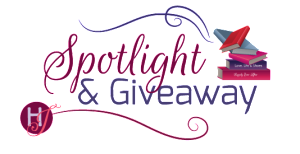 Hi Denise and welcome to HJ! We're so excited to chat with you about your new release, Deadly Summer!
Please summarize the book for the readers here: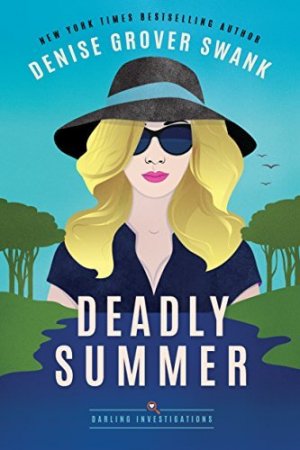 Ten years ago, Summer Butler was television's most popular teenage sleuth. Since then, she's hit—what gossip sites just love to call—the gutter. Nearly bankrupt, betrayed, estranged from her greedy mother, and just about unemployable, she's coaxed into that desperate haven for has-beens: reality TV.
Winging it as a faux PI, she'll solve off-the-cuff mysteries in her hometown of Sweet Briar, Alabama. For added drama, there's police chief Luke Montgomery, inconveniently Summer's first and only love.
It's when Summer stumbles upon a very real corpse that Darling Investigations takes an unexpected twist. The growing list of suspects is a big draw to viewers, but the reality is that Summer doesn't know whom she can trust. Someone has written this killer new scene especially for her, and unless Summer gives the role everything she's got, it could be her last…

Please share the opening lines of this book:
This felt a lot like rock bottom.

I was sitting at the bar in Magnum, an upscale Vietnamese and Portuguese fusion restaurant, sipping a glass of white wine while I tried not to dwell on the fact that the restaurant was named after a condom. Okay, so it probably wasn't named after a condom, but it might as well have been. I hadn't had a decent job in almost eight years, and I was trying to decide whether to accept a nude photo shoot or star in my own personal version of hell—a reality TV show. I'd been looking for signs everywhere, and this seemed like a flashing billboard.
Please share a few Fun facts about this book…
I plotted part of this book on the phone with my editor while driving with my four youngest kids in the car while I drove from Orlando to Jacksonville, Florida.
I flew to Alabama and planned on spending one afternoon, and a day looking for the perfect small town to set this series. I found it the first afternoon and cancelled my cross state drive and spent most of the day in Abbeville, Alabama, the inspiration for Sweet Briar.
What first attracts your hero to the heroine and vice versa?
My characters have a second chance romance and they've never gotten over losing one another. Summer always loved how Luke's confidence and how he loved her for her, not that she'd been a famous actress.

Using just 5 words, how would you describe hero and heroine's love affair?
Steamy, nostalgic, chemistry, forgiveness, bittersweet.

What can you share about their first kiss…
Their first kiss is off book when they were teenagers. Their first kiss after they are reunited is hot and full of twelve years of longing and regret.

If your book was optioned for a movie, what scene would you use for the audition of the main characters and why?
A lot of scenes are too spoilery to mention—one in particular—but the movie would have to include a scene from the first chapter when Summer punches a fan who gets on her last nerve. That's the catalyst that gets her the TV show that sends her back to her hometown.

What are you currently working on? What other releases do you have planned for 2017?
I just finished the copy edit for Blazing Summer, the second Darling Investigations book that releases in June. I also have an upcoming urban fantasy release, Of Ash and Spirit, in February, and the next Rose Gardner book, Hell in a Handbasket, in April.

Thanks for blogging at HJ!
Giveaway:

Ebook: Deadly Summer (Darling Investigations #1) by Denise Grover Swank. (Gifted via Amazon)
To enter Giveaway: Please complete the Rafflecopter form and

Leave a comment with your thoughts on the book…
Book Info:
Denise Grover Swank is the New York Times, Wall Street Journal, and USA Today bestselling author of the Rose Gardner Mystery Series, the Magnolia Steele Mystery Series, The Wedding Pact Series, The Curse Keepers Series, and others. She was born in Kansas City, Missouri, and lived in the area until she was nineteen. Then she became a nomad, living in five cities, four states, and ten houses over the course of ten years before moving back to her roots. Her hobbies include witty Facebook comments (in her own mind) and dancing in her kitchen with her children (quite badly, if you believe her offspring). Hidden talents include the gift of justification and the ability to drink massive amounts of caffeine and still fall asleep within two minutes. Her lack of the sense of smell allows her to perform many unspeakable tasks. She has six children and hasn't lost her sanity—or so she leads you to believe. For more information about Denise, please visit her at www.denisegroverswank.com.


Meet the Author: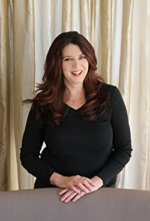 Denise Grover Swank is the New York Times, Wall Street Journal, and USA Today bestselling author of the Rose Gardner Mystery Series, the Magnolia Steele Mystery Series, The Wedding Pact Series, The Curse Keepers Series, and others. She was born in Kansas City, Missouri, and lived in the area until she was nineteen. Then she became a nomad, living in five cities, four states, and ten houses over the course of ten years before moving back to her roots. Her hobbies include witty Facebook comments (in her own mind) and dancing in her kitchen with her children (quite badly, if you believe her offspring). Hidden talents include the gift of justification and the ability to drink massive amounts of caffeine and still fall asleep within two minutes. Her lack of the sense of smell allows her to perform many unspeakable tasks. She has six children and hasn't lost her sanity—or so she leads you to believe. For more information about Denise, please visit her at: