Today it is my pleasure to Welcome author
Meghan March
to HJ!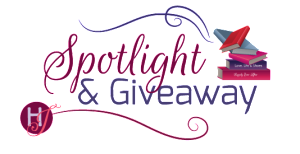 Hi Meghan and welcome to HJ! We're so excited to chat with you about your new release, Defiant Queen!
Please summarize the book for the readers here: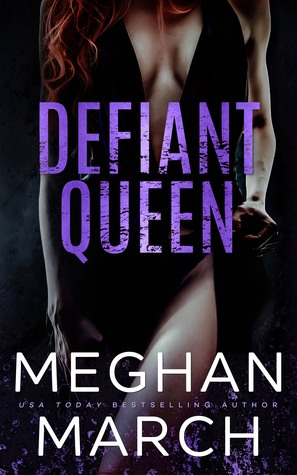 Defiant Queen is the second book of the Mount Trilogy, and if you thought Ruthless King was scorching hot and full of twists and turns, Defiant Queen takes you on another, even wilder, ride.

Please share the opening lines of this book:
In the interest of not spoiling Ruthless King for readers who are waiting for all three books to release first, all I can say is… it's not what you expect!

Please share a few Fun facts about this book…
I wrote this book completely in the dark of night, and I think you can feel the darkness in every word.
There were twists that I didn't even see coming while I was writing!
I've visited several of the locations in the book and did my research in person.
Please tell us a little about the characters in your book. As you wrote your protagonist was there anything about them that surprised you?
Yes! Both characters surprised me several times, which is the best thing in the world because that means readers will be surprised as well, I hope!
If your book was optioned for a movie, what scene would you use for the audition of the main characters and why?
I would love to have the actors auditioning use one of the snappy and sexy scenes full of dialogue, but in order not to spoil this book for those who haven't finished Ruthless King, I'm not able to post that scene here.
What do you want people to take away from reading this book?
That nothing is what it truly seems. What you perceive as happening on the surface is always backed by hidden motivations.
What are you currently working on? What other releases do you have planned for 2017?
Sinful Empire, the last book in the Mount Trilogy, releases December 19, and I'm working on the finishing touches for that book, as well as diving into my next story in the Anti-Heroes Collection, which I expect to release this spring.

Thanks for blogging at HJ!
Giveaway:

One (1) paperback of Ruthless King for a lucky winner!
To enter Giveaway: Please complete the Rafflecopter form and Post a comment to this Q:

Are you a cliffhanger fan? What's your favorite read that has a cliffhanger?
Excerpt from Defiant Queen:
Mount
Present day
Keira pushes me, fraying the edges of my control, which is something I've never allowed anyone to do.
I fucking slammed a door.
I don't react in anger. Not anymore. All my actions are the result of cold, precise calculation.
But this woman has me slamming fucking doors.
I told myself it wouldn't be a problem. I could have her, keep her, control her—and never let her become anything more than a possession. I promised myself I'd stay detached and indifferent, because the alternative never leads anywhere good. I learned that as a kid.
Treat everything like it's temporary. That's one thing that's always true. None of us make it out of this life alive, so why bother to pretend otherwise?
Another thing I've always thought was true? That I have complete control over myself and my reactions.
False.
Keira Kilgore has become something I never intended, but I make the rules in my world, so there's nothing fucking stopping me from changing plans now. The best part about being the king? I can do whatever I want.
Excerpt. © Reprinted by permission. All rights reserved.

Book Info:
The Mount Trilogy continues with Defiant Queen…
I'm his entertainment. His toy. Payment on a debt.
I tell myself I hate him, but every time he walks into the room, my body betrays me. How can I want him and fear him in the same moment?
They told me he'd mess with my head. Make it go to war with my body.
But I didn't realize it would be complete anarchy.
I should've known better. When Mount's involved, there are no rules.
I will not surrender. I will not show weakness. I'll stand my ground and make it out of this bargain with my heart and soul intact.
But he has other plans . . .
Defiant Queen is the second book of the Mount Trilogy. Mount and Keira's story concludes in Sinful Empire.
Buy links:
Ruthless King: http://bit.ly/2kRw7Wd
Defiant Queen: http://bit.ly/2yKlBCm


Meet the Author: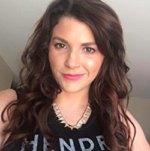 A Wall Street Journal bestselling author and USA Today bestselling author of over twenty novels, Meghan March has been known to wear camo face paint and tromp around in woods wearing mud-covered boots, all while sporting a perfect manicure. She's also impulsive, easily entertained, and absolutely unapologetic about the fact that she loves to read and write smut. Her past lives include slinging auto parts, selling lingerie, making custom jewelry, and practicing corporate law. Writing books about dirty talking alpha males and the strong, sassy women who bring them to their knees is by far the most fabulous job she's ever had.
Website | Facebook | Twitter | Instagram | GoodReads |