Today it is my pleasure to Welcome romance author
Adrianne Lee
to HJ!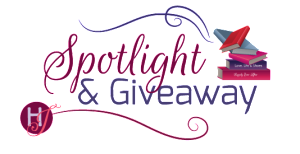 Hi Adrianne, welcome 🙂
Thank you, Sara, so much for having me at HJ today. I'm thrilled to have a chance to tell you about DELICIOUS, book #2 in my Big Sky Pie series. 
If someone wrote a biography about you, what do you think the title of the book should be? Why?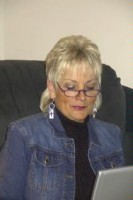 BLONDE AMBITION
Not that anyone would really call me ambitious. I didn't start writing seriously until my children were in the late teens. But once I started pursuing a career as a published writer, I was so determined that I just kept at it, despite the multitude of rejections. It took me 7 years to sell my first book, and the call came the morning after I'd received the gazillionth rejection from an agent telling me the book would never sell, after my calling my critique group and informing them all, through my tears, that I was quitting. This is a true story. The call came at around 8:30 the very next morning.
Would you rather…be invisible or be able to read minds? Why?
Read minds. Although, in fact, I'd rather be able to write fast, but that wasn't one of the choices. As to invisible, nope. I'm the blonde in the crowd with the hot pink jacket, the one with all the sparkles, and flashy, dangly earrings. I don't do invisible. ☺ I can think of one person's mind I'd like to read, but who that person is, is my secret.
Let's talk about your newest release: Delicious:
Do you love blueberry pie? You will once you read DELIGHTFUL. There's even a pie eating contest.
If you had to summarize the book for the readers here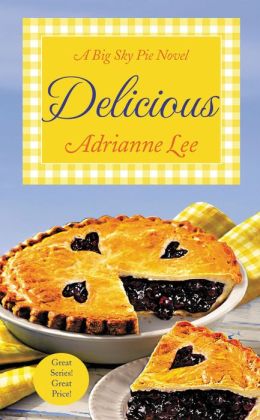 Nick Taziano and Jane Wilson spent a miserable year as step-siblings fifteen years earlier. They hated each other. He hated Jane's mother, Jane hated Nick's father. They were thrilled when the marriage ended and haven't seen each other since. But they've just discovered their parents are going to remarry. They each blame the other's parent for the misery their parent has suffered over the years since the divorce.
Please tell us about the characters in your book?
Nick, a media wizard, has been fried more times in romance than a motherboard. He has dimples to die for. His love life consists of hooking up with the models he uses on photo shoots. But he doesn't want to end up alone like his dad has for the past fifteen years. He wants to find someone, fall in love, and marry. Jane is a pastry chef who is an artist with a pie. Her sights are set on working at Big Sky Pie for a couple of years, then moving to France to work. She's never getting married after watching her mother marry one guy then another through the past fifteen years.
As you wrote your protagonist was there anything about them that surprised you?
I didn't realize before I started the book that Nick wanted to get married. He should have, I thought, been as turned off marriage as Jane was. But I was wrong. Actually, I think Nick was a little surprised at his reaction to Jane, too. After all, he'd despised her when they were kids.
What scene did you most enjoy writing? Why?
That would be the scene when Jane goes to Nick's loft with one thing in mind, only to have the tables turned on her. It's very sexy and fun and I'm not revealing anything more as it has would give too much away.
What scene was the hardest to write? Why?
The scene that was the hardest to write is the one where Jane is determined to stop her mom from remarrying Nick's father. She's doing it with all the best intentions, hoping to spare her serial-marrying mom another heartache, but as I was writing it, I started not liking Jane. She was coming off as selfish and mean-girlish, and that is not who Jane is. I hope I finally got it right, but that will be up to readers to decide.
Who would you cast in the role of your characters if your book was optioned for a movie?
Mario Lopez for Nick because of his dimples, black hair and brown eyes, but Nick is Italian, not Latino.
Michelle Williams for Jane, because she has a similar shy sweetness about her.
If you could have given your characters one piece of advice before the opening pages of the book, what would it be and why?
Life happens while you're making plans. It's not always good, but it's can be much better.
What are you currently working on? What other releases so you have planned for 2014?
I'm just starting the Weddingville series, a new romantic mysteries series. Weddingville is a one-stop, wedding shopping town. Anything you want for your special wedding can be found in one the shops along Front Street, along with a crazy-fun bunch of townsfolk and a few, criminally-minded characters. There will always be a whodunit and a romance.
DELECTABLE, Big Sky Pie #1 releases in May in mass market paperback
DELIGHTFUL, Big Sky Pie #3 releases in Nov in mass market paperback
DECADENT, Big Sky Pie #4 releases in June as an e-book
DECADENT, Big Sky Pie #4 releases in Dec in mass market paperback
HIS ONLY DESIRE will be included in Hometown Heroes bundle that releases in Oct, sizzling hot hometown heroes. The profits from the sales will go to charity.
Where can readers get in touch with you?
e-mail: adrianneleelee@gmail.com
face book: www.facebook.com/adriannelee.author
website: www.adriannelee.com
twitter: @akaAdrianneLee
Thanks for blogging at HJ!
Giveaway:

2 print copies of DELICIOUS, book #2 in Big Sky Pie series. 
To enter Giveaway: Please complete the Rafflecopter form and Post a comment to this Q:

My favorite romances to write are reunion couples because they come with all kinds of unresolved conflicts to work out before the hero and heroine are thrust into the story. And their feelings for one another are just as unresolved. What is your favorite kind of romance and why?
Excerpt
Jane tried not to listen to what Andrea and Bibi were saying, which boiled down to what they'd like to do to the guy they were drooling over, or what they'd like him to do to them. But she couldn't mute their voices. She felt warmer by the minute, as if she stood too near a heated oven, as if the sizzling girl-talk was scorching the kitchen walls of the pie shop and would soon set the whole block on fire.
Or maybe a pie is burning. The thought sent her scurrying to check, but all was well there, and she went back to preparing the dough mounds for tomorrow's pies. The aroma of butter and flour usually had a calming effect, but right now it did nothing to settle her nerves. She didn't want to think about sex or men or sexy men, but this talk brought back the kiss she'd shared with the Devil last night. A very sexy kiss. Damn it all. She couldn't get it out of her head. Couldn't get Nick out of her head.
"He has the deepest dimples too." Bibi sounded like she might swoon.
Book Info:
Workaholic Nick Taziano is the proud owner of a successful marketing company in Montana. But his career takes a backseat when he learns his dad plans to remarry his ex. Nick fears she'll break his heart . . . again. And he doesn't like being reunited with her obnoxious daughter-until the all-grown-up beauty kisses him at the engagement party. The kiss might be a mistake, but once he tastes Jane's lips, nothing-not even her famous blueberry pie-compares.
A promising chef at Big Sky Pie, Jane Wilson never, ever wanted to see Nick Taziano again, but he's just been hired to do the pie shop's marketing. How's a girl supposed to bake the best pastries in town when he's a constant reminder of their steamy chemistry? His chocolate eyes and sexy dimples heat up the kitchen-and every part of her body. Jane has no room for a man in her life, yet sometimes the most delicious dishes don't follow the recipe . . .
Author Bio
Adrianne Lee lives with her husband of many, many years on the beautiful Olympic Peninsula in Washington State in a pole barn building her husband transformed into an upstairs apartment with a shop below for his hot rods. Adrianne creates her stories on her laptop, in her recliner with her adopted cat, Spooky, curled between her calves, snoozing. Over thirty years of summer vacationing in the Flat Head Lake area near Kalispell and Glacier Park has given her a love for all things Montana.