Today it is my pleasure to Welcome romance author
Sabrina Sol
to HJ!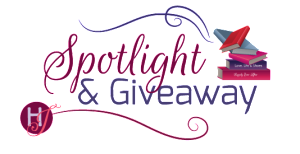 Hi Sabrina and welcome to HJ! We're so excited to chat with you about your new release, Delicious Temptation!
Tell us about the book with this fun little challenge using the title of the book:
Rather than use my own words, here are what reviewers are saying on Amazon and Goodreads about Delicious Temptation…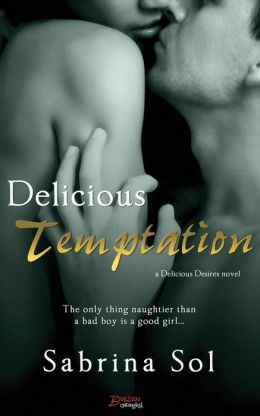 D is for: Diversity
E is for: Emotional
L is for: Latin flare
I is for: Indulgent
C is for: Chemistry between characters
I is for: Impressed
O is for: OMG the recipes (desserts)
U is for: Unique twist
S is for: Sweet & Saucy
T is for: Tempting
E is for: Enjoyable read
M is for: Memorable
P is for: Passionate
T is for: Trusting your heart
A is for: Authentic
T is for: True romance
I is for: Intriguing
O is for: Older brother's best friend trope
N is for: Nicely written
Please share the opening lines of this book:
Death by cupcake.

In the grand scheme of things, Amara could think of worse ways to go. Although technically it would be "death by watching someone else eat a cupcake."
Please share a few Fun facts about this book…
The desserts in the book became like a secondary character and I wanted to make sure readers had the chance to taste them, so I shared recipes for four of my favorites on my blog at www.theromancechica.com
The inspiration for the book's heroine Amara is actress Gina Rodriguez from the TV show "Jane The Virgin."
If the book had a theme song, it would be "Mirrors" by Justin Timberlake
The book's setting is a real East Los Angeles neighborhood that is home to a family-owned bakery.
There are two more books planned for the Delicious Desires series. Book two is done and I'm finishing up book three now. And, yes, Daisy gets her own story.
Was there a scene in this book that was harder to write than others?
There were definitely some challenging scenes to write because it was important to show the internal conflict of both the hero and heroine in every one. Otherwise, there would be nothing for them to overcome in order to get to their HEA. In this particular scene, I had to basically spell out the reasons why Eric is so torn about taking their relationship to another level:
He would say thank you and leave. Nothing more, nothing less.

Hopefully.

"I'll be out in a few seconds," he heard her yell when he walked through the door.

If he waited, he'd second-guess what he was doing. He headed from the empty bakery toward her voice and found her walking out of the kitchen's pantry with a stack of foam coffee cups.

"Eric. What are you doing back here?"

He answered by taking the cups out of her hands and setting them down on a nearby counter. He'd only planned to talk to her. But knowing they were alone and this close was more than he could stand.

"Screw being a decent guy." He threaded his hands through her hair and brought her lips to his. It should have only been a quick kiss—just enough to let her know how much her words had meant. But the longer he tasted her, the more he wanted to keep tasting her. He expected her to break the kiss any second, to tell him he'd had no right to say one thing and do another.

Until then, he'd take his fill.

He moved his hands from her head to her ass and grabbed hold. She moaned into his mouth and he grabbed harder. Maybe she deserved better than him, but he'd bet every dollar he'd ever made, no one else could make that sound come out of her.

"God, you make me so crazy when you moan like that," he said as he moved his lips to her neck.

"You make me crazy when you say things like that," she said on a sigh.

Crazy. That was the perfect word for what they were doing. What he was doing. He'd promised Miguel he'd stay away from Amara and he was pretty sure that meant not sticking his tongue down her throat or squeezing her nipple through her shirt. If someone walked in on them right now, he'd have hell to pay for defiling the neighborhood saint.

And he was flat broke.

He stole one last hard kiss and pulled her hands off his chest. "I'm sorry. I know I shouldn't have done that. But you're so goddamn sexy, sweetheart, I just couldn't resist."

"Then maybe it's time to just give in," she purred and put her hands on his shoulders. "It can be our little secret. I promise I won't tell."

He shook his head and took her hands off him for the second time. "That's not the point."

"Then what is?"

"You don't fit into my plan."

She frowned. "What plan? The remodeling plan for the bakery?"

"No, the do-over plan for my life."

She shook her head, obviously still confused.

"Move back home. Check. Get a job. Check. Screw my ex-best friend's sister? No way."

She put her hands on her hips and basically dared him not to look at her pouty lips. "I'm more than just your ex-best friend's sister, Eric."

"That's exactly the problem."
What do you want people to take away from reading this book?
Mostly, I want people to feel satisfied that the time they invested in these characters paid off. There's also a message in the book about using second chances to make your dreams come true and I hope that really resonates for some readers.
Thanks for blogging at HJ!
Giveaway:

$10 Amazon gift card and a digital copy of one of Sabrina's romance novellas (REUNITED or MY GUARDIAN VAMPIRE) 
To enter Giveaway: Please complete the Rafflecopter form and Post a comment to this Q:

I'd like to know what they think about a romance that is so culturally different from most in terms of language, food and family dynamics.
Book Info:
The only thing naughtier than a bad boy is a good girl…
Amara Maria Robles is a good girl. So good that she gave up her dreams of becoming a renowned pastry chef to help her parents with their struggling Mexican bakery. Yet her parents reject any changes she suggests, and refuse to sell her mouth-watering confections. Clearly being a good girl isn't paying off. So when her brother's sexy ex-best friend walks into the bakery, Amara's tempted to be very bad indeed…
After a scandal twelve years ago, resident bad boy Eric Valencia has returned to make things right with his family and friends. One glance at Amara and her wicked curves, however, and Eric finds himself thinking about how she'd feel beneath him-something he promised Amara's brother he would never think about, let alone do.
But this bad boy is in deep trouble…because Amara's determined to have her cake, and Eric, too.
Buy Links: AMAZON B&N iTunes


Meet the Author: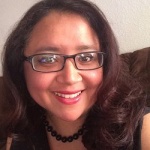 Sabrina Sol is the chica who loves love. She writes steamy romance stories featuring smart and sexy Latinas in search of their Happily Ever Afters. She lives in Southern California with her husband, three kids, two Beagles and one Bulldog, and is part of a larger, extended Mexican family whose members are NOT the source of inspiration for her characters. Or so she tells them.
Author Website: www.sabrinasol.com
Author Blog: www.theromancechica.com
Author Twitter: @theromancechica
Instagram: sabrina_theromancechica
Author Facebook: https://www.facebook.com/TheRomanceChica