Today it is my pleasure to Welcome author
Kendall Ryan
to HJ!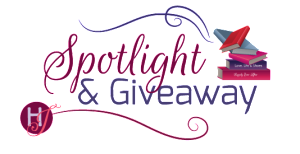 Hi Kendall and welcome to HJ! We're so excited to chat with you about your new release, Dirty Little Secret!
Please summarize the book for the readers here: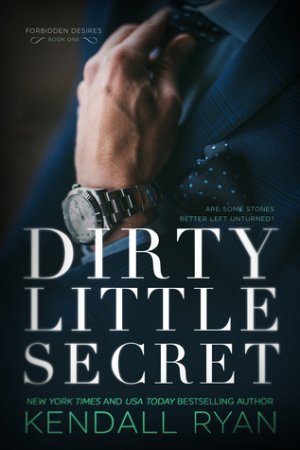 Dirty Little Secret is about three alpha male brothers who run an upscale escort agency. They grew up on the wrong side of the tracks, and now deal in the one thing they know–women. (And hot sex.)

Please share the opening lines of this book:
Dirty secrets. We all have them. We guard them fiercely, protecting them like a mother does a precious newborn infant, cradled to her chest, away from the world's prying eyes.
Please share a few Fun facts about this book…
This is my most favorite book I've ever written!
It is HOT HOT HOT–exposing with chemistry and sexual tension
While I do not consider it a love triangle, I wanted the reader to feel unsure who the hero would be when she first started reading it. I like to keep you on your toes!
If your book was optioned for a movie, what scene would you use for the audition of the main characters and why?
Mr. Kingsley?" Alyssa's crisp voice blared over the speaker. "A Miss Emma Bell is finished with Sonja. Shall I send her in?"
Who? Oh, right. Probably the potential escort for Mr. Drake.
"Send her in."
When Cooper shot me a questioning glance, I shook my head. "You can stay. This should just take a minute."
The door opened, and in walked five and a half feet of luscious curves and a body built for sin balanced precariously on a pair of black stilettos. My cock gave a twitch, eager to say hello.
Finally, I lifted my gaze to her face, and all the breath left my lungs in a whoosh.
It was the girl from the coffee shop.
What the fuck is she doing here?
She was a classic girl-next-door type. A walking wet dream. Someone I had no right to desire, but I wanted all the same.
I could have ended this a long time ago, could have chosen a different coffee shop, could have used that overpriced espresso machine sitting on my kitchen counter, yet I'd done none of those things. And instead of putting her out of my mind, I'd left my business card on a whim, hoping she'd miss my cue or ignore it.
And perversely hoping she wouldn't.
Now, here she was, and I felt like I'd been kicked in the chest. We'd been building to this moment for too long—something had to give. And damn if it wasn't sexy the way she'd taken matters into her own hands. It was ballsy, and I couldn't deny it. I was intrigued.
I glanced at her, looking for recognition in her eyes, but if she knew we'd met before, she certainly didn't show it. Instead, her hands were clasped patiently in front of her, forcing her cleavage together in a perfect little vee as she stared past me blankly.
Was it just an act, the same way I'd pretended not to notice her every morning at the coffee shop had been? Or was she toying with me?
All my senses were humming, on high alert, and I was more interested in something than I'd been in a long time. Energy buzzed in the air around us, and I took a moment to compose myself.
Chewing on her lower lip, she stopped in front of my desk.
"Miss Bell?" I asked, snapping out her name curtly.
She gave me a tight nod, her eyes not yet daring to meet mine.
"Gavin Kingsley, and this is my younger brother, Cooper."
Her eyes locked with mine at last, and my gut clenched at the determination blazing in that steely sapphire gaze.
"Sit down." I hadn't intended the command to come out so briskly, but it had, and she immediately lowered herself into the seat across from me and beside Cooper. With another surge, my cock swelled again at her willingness to obey my commands.
Down, boy.
"What brings you to Forbidden Desires today?" I asked, my voice cool.
She opened her mouth to speak, but when only a soft whimper came out, she cleared her throat to start again.
If she was going to act like we didn't know each other, far be it from me to spoil her ruse.
"Would you like something to drink?" I asked with a smile.
"No, thank you."
It was the first time I'd ever heard her voice outside of her usual order. It was a potent combination of feminine and sweet, one that had once brought me to my knees.
"Tea, perhaps?" I couldn't help the smirk tugging at my lips as I waited to see if she'd react to that.
She shook her head, though by the way her eyes flashed, I knew the joke hadn't escaped her. "I'm fine."
"Then please enlighten us." I gestured for her to go ahead.
Cooper's eyes narrowed, and I knew what he was thinking. Why the fuck are you being such a dick?
"Sir?" she asked, her gaze confused as she tried to understand what I wanted from her.
"Why are you here at Forbidden Desires, Miss Bell?"
"I was . . . intrigued. By your website." She paused again, weighing her words. "I thought I'd come in and see what you had to offer."
About nine inches of hard—
I cleared my throat and cut that thought short. Leaning forward, I placed my palms flat on my desk. "I'm sorry, but I'm not buying it. A beautiful woman like yourself, what could you possibly be doing here?"
"I—"
"You need money, is that it?"
Her eyes narrowed. "No, nothing like that." Her attention flicked to Cooper, whose narrowed gaze was still trained on me.
"What then?" I pressed. "What is it that you're looking for?"
Watching me intently for several more seconds, she drew a steadying breath that made her nostrils flare slightly. She seemed to be gathering her inner strength.
"Adventure."
She hurled the word with enough force to tell me that this one had spirit. There was the backbone I'd been wondering about.
This was ridiculous. I was sure that my clients—including Drake—would eat this woman for breakfast.
It was exactly that thought that made me want to usher her right out the door. Since the second she'd walked in, one realization had become clear. I couldn't have her. I wanted her too much. Giving in to a clawing need like this would ruin us both. That much I knew from experience. But for some strange reason, the thought of anyone else having her made my hands clench into fists.
Excerpt. © Reprinted by permission. All rights reserved.

What are you currently working on? What other releases do you have planned for 2017?
I am currently working on the this series, the Forbidden Desires series which will contain five books! And I'm also throwing in a couple of rom coms in the next year just to mix it up, including Baby Daddy and Birthday Sex. I mean, there's really nothing better than birthday sex, am I right?!

Thanks for blogging at HJ!
Giveaway:

Signed paperback of DIRTY LITTLE SECRET (Forbidden Desires) by Kendall Ryan
To enter Giveaway: Please complete the Rafflecopter form and

Leave a comment with your thoughts on the book…
Book Info:
The start to a sexy new series from New York Times bestselling author, Kendall Ryan…
She's much too innocent for me, but that doesn't stop me from wanting the sweet, young librarian. I'm dominating and possessive, and my control streak runs a mile wide.
The way she looks at me—like I'm one of the heroes in the books she loves, like I'm broken, and she wants to be the one to piece me back together—it only complicates things further. I'm nobody's hero.
But there's no denying my tragic past reads like one of her favorite literary classics. It's raw. Visceral. Captivating. And together, we're a perfect mess. 

How am I expected to resist when the sexual sparks zap between us and set me on fire? The need to control, and claim her force my walls to come tumbling down, but when she learns my dirty little secret, will my world come crashing down with it?
Book Links:

Meet the Author: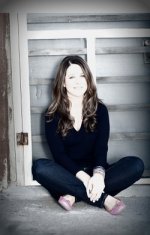 A New York Times, Wall Street Journal, and USA Today bestselling author of more than two dozen titles, Kendall Ryan has sold over 2 million books and her books have been translated into several languages in countries around the world. Her books have also appeared on the New York Times and USA Today bestseller lists more than three dozen times. Ryan has been featured in such publications as USA Today, Newsweek, and InTouch Magazine. She lives in Texas with her husband and two sons.
Facebook | Twitter | Pinterest | Goodreads | Amazon Author Page