Today it is my pleasure to Welcome romance author
Elizabeth Heiter
to HJ!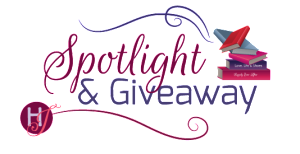 Hi Elizabeth and welcome to HJ! We're so excited to chat with you about your new release, Disarming Detective!
Please summarize the book for the readers here: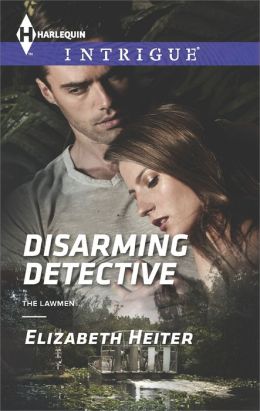 Confident FBI profiler Ella Cortez is about to take a long-overdue vacation when homicide detective Logan Greer brings her a case she can't refuse. It could be connected to the cunning rapist who's struck once a year for the past decade, the man who started with Ella's best friend. There's no time for distractions like the intriguing detective, because the deeper Ella digs, the more she realizes nothing is what it appears.
Logan Greer's theory that a serial killer is trolling in his town is the joke of the department until he returns home with a feisty FBI profiler in tow. He's certain she's the key to finding the killer, which means she's a temptation he has to resist. But Logan isn't the only one with his eye on Ella. The killer lurks nearby, and he knows if he wants to stay hidden, Ella will have to disappear forever.

Please share the opening line of this book:
The instant Isabella Cortez left the safety of the FBI building, goose bumps skittered across her skin and her senses went on high alert. Her instincts and training, like a sudden alarm shrieking inside her head, told her she wasn't alone.

The door slammed shut behind her before she could dart back inside, and Ella cursed the heavy briefcase weighing down one hand and the stack of file folders clenched in the other.
Please share a few Fun facts about this book…
The killer in Disarming Detective hides his crimes by dumping the bodies in the marsh, relying on the alligators to get rid of the evidence for him. The idea for this was born years ago, when I went kayaking in the marshes of Georgia. Before I could rent a kayak for the tour, I had to sign a piece of paper that essentially said my family couldn't sue them if I was eaten by an alligator. For some reason, instead of canceling my kayak trip, that stuck with me as good fodder for a story. (My visit to the marshes was without incident. No alligators even attempted to come after me!).
The heroine's best friends – who made a pact to join the FBI with her ten years before the story opens – each get their own book. But in the original proposal, it wasn't Ella and her best friends, siblings Maggie and Scott Delacorte. In the original proposal, I had three female friends. But when I decided to use Scott – and make him Maggie's brother – everything really came together. Because the case that sent them to the FBI centers around an attack on Maggie that happened when Maggie and Ella were seniors in college. It just made sense that Maggie's over-protective big brother would want in on the pact, too.
I love, love, love my FBI research. So it was a lot of fun to assign Ella, Scott and Maggie each interesting specialties: profiler, HRT sniper, and SWAT agent. In fact, Scott and Maggie's love interests in the next two books are also FBI. Logan, as a homicide detective in a small town police department, is the only one in a different type of law enforcement!
Was there a scene in this book that was harder to write than others?
I think the challenge for me with this book was to amp up the sexual tension quickly and believably. Since this was my first romantic suspense (my first two books in my other series are straight suspense – although they do have romantic elements!) and it's also shorter than I'm used to writing (category instead of single title), I was particularly focused on that when I started. So, the very first scene where Ella both feels a potential threat alone in a dark parking lot – and then it turns to awareness – was something I spent a lot of time finessing. Here's a snippet:
He stepped around in front of her, leaning against her car between her and the driver's door, his arms crossed loosely over his chest. "I'll wait here until tomorrow if I have to. But wouldn't it be easier for everyone if you took a look? Please, just hear me out. An hour of your time. That's all I'm asking. Just take a look at my case file. Give me something I can take home and use, before the bodies start piling up."
When she heaved out a sigh and looked up, he shot her a determined stare, as if he could get her to agree through force of will alone. She stared back into his imploring green eyes, which were close enough that she could see little flecks of gold around the edges of his irises.
She didn't have time for this. And she needed to get away from case file after case file of vicious murders. She needed those two weeks at the beach with her two best friends, while they all tried to distract themselves from the anniversary coming up too fast, the one they all wanted to forget.
She needed to have dinner, then pack and make her way to the airport. Of course, three weeks of late nights trying to get ahead of work before taking time off meant her refrigerator was stocked only with condiments. She looked into Logan Greer's green eyes and heard herself say, "Tell you what. You can buy me dinner and while we eat, I'll look at your case."
The genuinely grateful smile he flashed her sent unexpected shivers of awareness over her skin that reminded her she hadn't had a date in months. Another casualty of the job.
Wow, she really needed this vacation.
What do you want people to take away from reading this book?
In Disarming Detective, both Ella and Logan risk missing out on things because of fear: fear of change, fear of making a mistake, fear of failure. What I'd love for readers to take away from the book is the idea that sometimes you need to take risks in life and love, rather than missing out on something just because it scares you.

What are you currently working on? What other releases do you have planned for 2015?
I'm currently working on the fourth book of my Profiler series, about FBI Profiler Evelyn Baine (my straight suspense series with MIRA Books). So far, in 2015, my second Profiler book, VANISHED, and my first Lawmen series book, DISARMING DETECTIVE, have released. In the next few months, my second and third books in The Lawmen series, SEDUCED BY THE SNIPER (Scott's story) and SWAT SECRET ADMIRER (Maggie's story) will hit shelves. Then, later in the year, my third Profiler series book, SEIZED, will release.

Thanks for blogging at HJ!
Giveaway:

I'm giving away a signed copy of Disarming Detective (US only).
To enter Giveaway: Please complete the Rafflecopter form and Post a comment to this Q:

Logan Greer is intense and determined – when it comes to both his cases and his love life! What do you like to see in a hero?
Excerpt from Disarming Detective:
"Why isn't she on a plane?" Chief Patterson folded his arms on his desk, glaring with an intensity he seemed to save just for Logan.
Chief Patterson was his father's age. He'd headed up the Oakville PD for twenty years and his dislike of anyone with the last name Greer came from way before Logan's time. Part of it had to do with the Greers' long history of prominent positions in Oakville. And part of it had to do with the chief courting his mother before his father won her away.
Logan looked through the glass door of the chief's office to where Ella sat perched on a chair along the wall, attracting attention from far too many members of their all-male police force. Logan scowled. She was here to consult on his case.
"Logan," Chief Patterson snapped, making his head whip back around. "What part of my orders was unclear to you?"
"Listen, Chief, Agent Cortez agrees this crime looks serial."
The chief's scowl deepened, intensifying the lines that raked across his forehead and bracketed his mouth. "I don't care what she thinks. I don't buy into that profiling hokum. And I am not going to scare away all our tourism revenue with some ridiculous theory. If you keep pursuing this angle, I'm taking you off the case. I'll assign it to someone else."
But Logan knew that none of the other detectives in their small police force would want to touch the case, not after he'd had his hands on it. Just like none of them wanted to risk the chief's ire by partnering with a cop named Greer. Right now, he was the only member of the force without a partner – which was true for most of his tenure as a detective.
But it didn't matter if there was another detective who'd take this case; Logan wasn't handing it over to anyone.
The chief didn't give him a chance to say that, merely held up a hand. "There's nothing your father can do about it. I won't be cowed by political pressure. This is my office. I'm your boss and you'd better get used to it."
Logan clamped down hard on his instant response. Not once had he ever used his family's name – or his father's position as mayor of Oakville – to get ahead in his job. If anything, it had held him back.
He fought to keep his voice level. "And this is my case. I can't ignore a potential lead because it might hurt tourism."
"Trying to invent a serial killer is not a lead," the chief barked. "If you find another body, it might become a lead, but we don't have any active missing-persons cases, much less any other victims. So, you're not spending resources chasing this. Send the profiler home. Get back to work figuring out who had it in for Theresa Crowley."
The chief leaned back in his chair and opened the file in front of him, which meant Logan was being dismissed.
He didn't move. The problem with the chief's plan was that no one had it in for Theresa, or at least no one in the state of Florida. Theresa had spent her entire trip with his sister and their family, so she hadn't had time to meet anyone unsavory. And it was unlikely she'd run into someone she knew on her drive to the airport.
Every investigative instinct in his body was clamoring that Theresa's killer hadn't known her personally, and that if he wasn't stopped, he was going to strike again. To solve the case, he needed Ella. And he owed it to his sister to make sure that Theresa's killer was caught.
The chief looked up from his file, raising his eyebrows as he glanced pointedly from Logan to the door.
Instead, Logan took a deep breath and did something he'd sworn he would never do. Something that might well be career suicide.
"Fine. But if you insist that I stop working with Agent Cortez and another body does turn up, I'm going to the paper to tell them we had a profiler here and you sent her home." He didn't need to add that because of his last name, the story was guaranteed front page coverage.
A deep red flush spread across the chief's cheeks all the way to his ears, and when he spoke, his voice was an octave too high. "Fine, Logan. You want to play it this way? Then if you're wrong and no other body turns up, but you're too busy chasing an imaginary serial murderer to catch the real killer, I'll be the one talking to the press. And it'll be to tell them why you've handed in your badge."
Book Info:
The case that's haunted one FBI profiler for years may have finally met its match in a sexy—and dedicated—detective…
When FBI profiler Isabella Cortez finds a stranger outside her office, she's in trouble. Because even though Detective Logan Greer is one of the good guys, their instant attraction is a serious distraction. Ella's got one mission: to find the criminal who hurt her friend and drove her to become a profiler. But Logan's appeal isn't just chemistry. He has a case that bears an eerie resemblance to the crime Ella's been trying to solve for years. Together, they're racing to stop a killer, but the closer they get, the more dangerous the search becomes. Falling in love could be deadly…or it could be the only way to survive.
Book Links:

Meet the Author: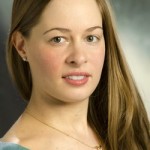 ELIZABETH HEITER likes her suspense to feature strong heroines, chilling villains, psychological twists, and a little bit (or a lot!) of romance. Her research has taken her into the minds of serial killers, through murder investigations, and onto the FBI Academy's shooting range.
Elizabeth graduated from the University of Michigan with a degree in English Literature and she's a member of Romance Writers of America and International Thriller Writers.
Website | Facebook | Twitter |